Summer has ended, bringing about the most highly anticipated season of the year: football season. It's time to bring out the foam fingers, cover yourself in face paint, ring the cowbells, and adorn yourself in your school of choice's colors to show your support. Before you head off to the big game, here are 13 of the people you should prepare yourself to encounter while (hopefully) cheering your team to victory:
---
1. The one who has more paint on than clothes
Cover your eyes, kids. This person might be leaving very little to the imagination, and they are probably standing in the front row with 10 of their closest friends spelling out their mascot's name on their dad bods. You can't miss them.
---
2. The one who acts like they know everything about football, but really the only thing they understand is a touchdown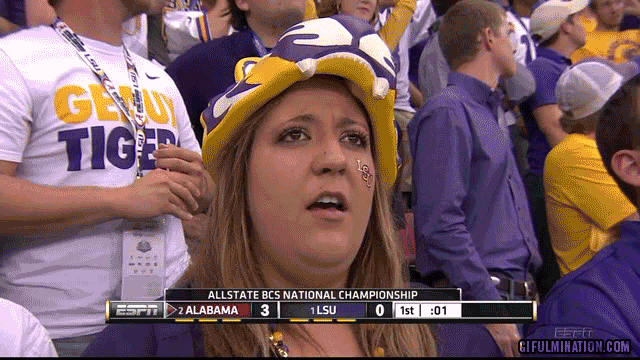 "Yeah, I love football! Of course, I know exactly who #54 is. I totally agree that we've got a tough schedule this year. That one game next week should be a close one. You know, that one against the blue team."
---
3. The one who is an alum who has never missed a game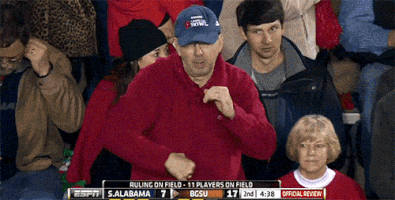 Maybe they just want to relive their glory days on their old stomping grounds, but you respect their unwavering commitment to the team. College really was the best four years of their life, and they refuse to let it go.
---
4. The one who never even attended that college, but acts like they did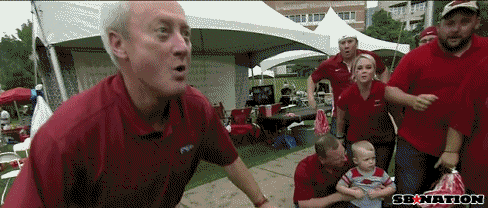 They call them "t-shirt" fans. They may have never stepped foot in a classroom on campus, but you better believe they'll be there Saturday night cheering on the team like they were the captain.
---
5. The one who never pays attention, but will constantly ask you updates on what's happening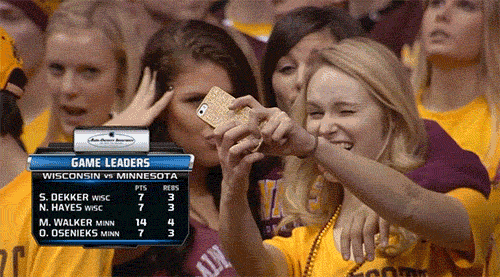 "Are we on offense or defense? Did we just score? Who are we playing again? What color are we? What should my caption be for this Instagram picture? Is this filter okay? Wait... why don't I have service to post this? Did we just score again? Oh my gosh, yay!!"
---
6. The one who pays more attention to the cheerleaders on the sidelines than the field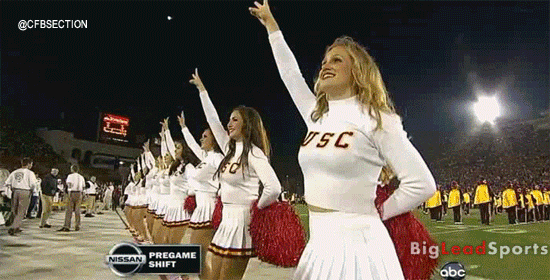 Beware: this person can come in many different forms. It could be either the ex-high school cheerleading captain who has all the routines memorized and is just waiting for her moment in the spotlight or it's your 50-year old, creepy Uncle Sal who gets to the games early just to get a picture with the cheerleaders to post on his Facebook wall.
---
7. The one who may have tailgated a little too hard, if you know what I mean
They reek of cheap beer and have probably fallen off the bleachers a time or two. They constantly are screaming curse words at the other team, and have instilled a fear in you that they might vomit all over you if you don't get out of their proximity within the next two minutes. Don't worry, they make for a memorable game experience to say the least.
---
8. The one who has a very colorful language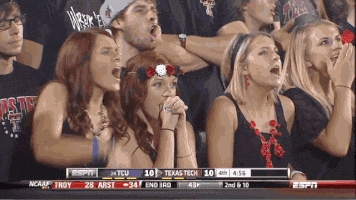 They need a whole lot of soap to wash their mouth out after last week's overtime nail-bitter. Let's just hope that the referee doesn't make a controversial call that doesn't favor their team because things might get physical. Also, let's hope that there aren't any children in their section who are gaining a whole new vocabulary.
---
9. The one who is famous and comes back to visit their alma mater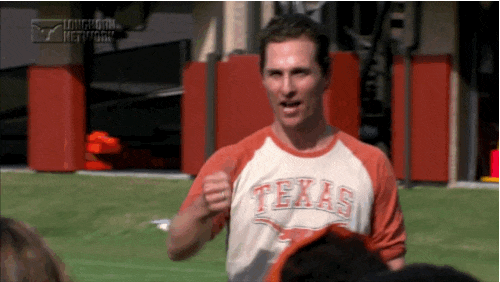 Every school has the one alum who is now famous and the entire school hopes will make an appearance on game night. They may have only been a student for a few years, but they still make you proud and give you something to brag about to all your friends at rival schools.
---
10. The one who is a kid up way past their bedtime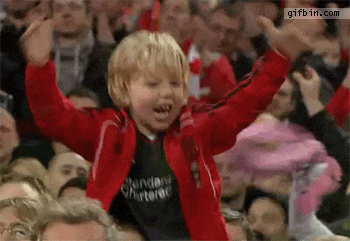 These kids have been brainwashed since birth to cheer for their team, and are counting down the days until they can sit in the student section. They have more energy than you even though they are up four hours past their bedtime. It's probably all the cookies they ate at the tailgate.
---
11. The one who will do anything they can to get on the jumbotron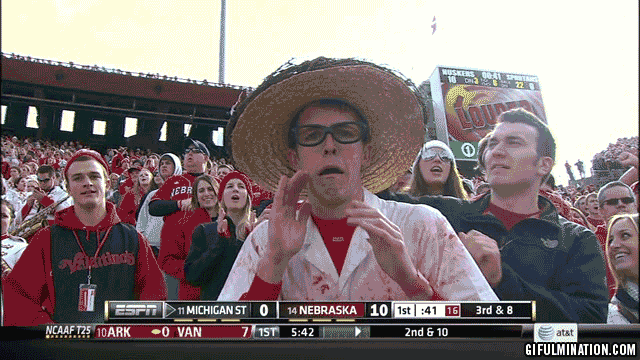 You know them when you see them. The attention hungry, jumbotron stars are wearing the most ridiculous of outfits and busting out some of the wildest moves to get their five seconds of fame. While annoying at times, they keep the game interesting, and you've got to respect their guts.
---
12. The one who hates football, but only goes to the games because their friends dragged them there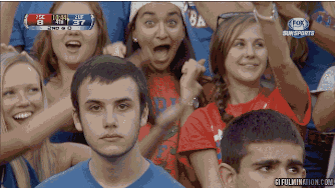 They might not understand why people get so fired up about big guys in tight pants running around and throwing a ball back and forth. The only reason they're still sticking around is for the "5 free wings" from Pluckers coupon. Their friends are going to owe them big time for this later.
---
13. The one who loves football just a little too much and gets way too emotionally attached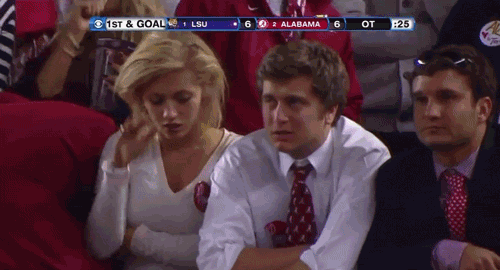 It's going to be okay. There's always next year! It's just hard to remember that it's only a game and not the end of the world after you've been drinking all day. Just let the tears come out. It'll be a great embarrassment when your mom texts you pictures of yourself crying on television the next day.