So, everyone on the planet knows that Texas is indisputably THE BEST state in this glorious country and because of this, we Texans deem every other state inferior. It also may seem that we have a 'rivalry' with Oklahoma (although, it's no contest which state is superior). However, this rivalry is actually more of a disdain and for many good reasons. That being said, here's a list of 12 credible, bona-fide reasons that Texans hate the state of Oklahoma.
1. The Constant Wind
Everyone has heard that the wind is constantly blowing in Oklahoma, but you don't realize how annoying that is until you live here. You think you walk outside looking good, but the wind is like, "Haha, not today." Also, it's not the kind of cool breeze that's refreshing on a hot day; if it's cold outside, the wind is freezing cold, if it's hot outside, the wind is a gust of hot, humid air.
2. No Buc-ee's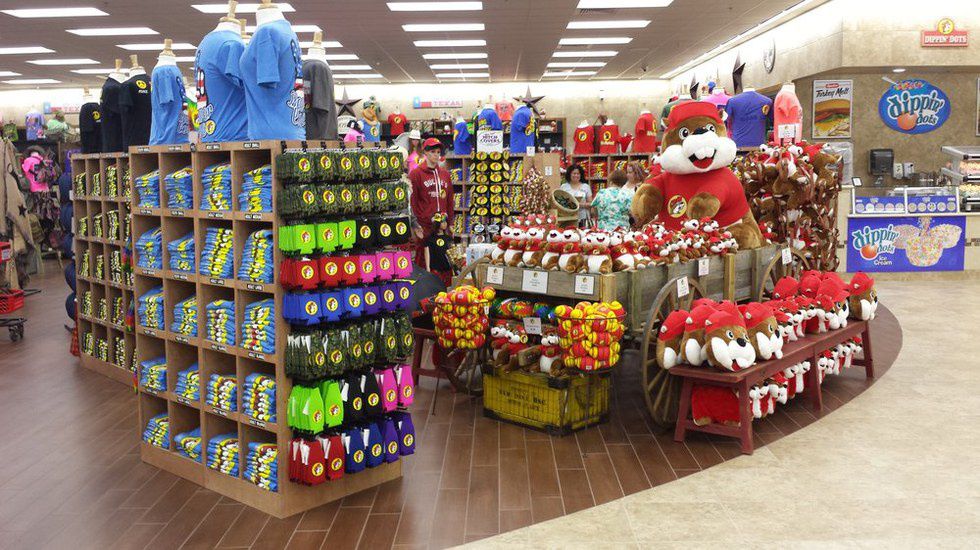 If you haven't heard of the amazing-ness that is Buc-ee's, then you are missing out. Buc-ee's is the most awesome gas station. They have everything, and by that, I mean everything. They even have Comfort Colors tanks with the Buc-ee's logos, as well as the cleanest gas station bathrooms you'll find anywhere. Unfortunately, unless you've ever driven to south Texas, you've possibly never heard of Buc-ee's, which is a real shame.
3. Narrow Lanes
First off, the roads in Oklahoma are absolutely atrocious. The first grievance on this list is that the lanes are just too small. You think I'm going to be able to fit my dually truck and horse trailer in between these lines? Yeah, I don't think so, that Prius barely fits.
4. Slow Speed Limits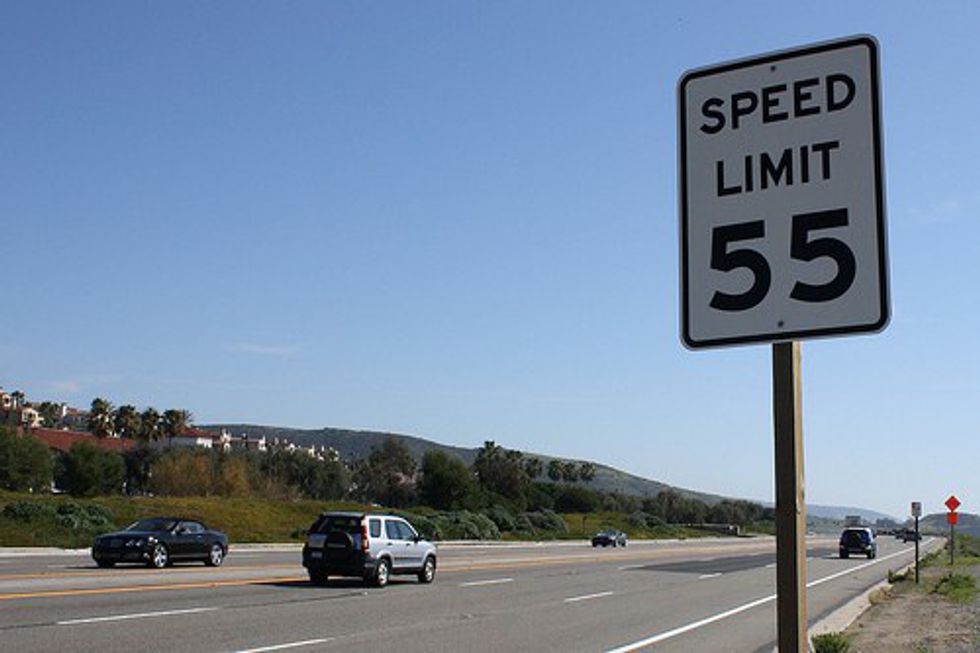 On the subject of roads, the highways here have an average speed limit of 55. You have to get on a toll road to even have a speed limit of 75. That would not fly in Texas. How do you expect to get anywhere quickly if you have to go 55 mph? That's child's play. Texas boasts the highest speed limit in the United States, something we utilize to its full potential.
5. No HEB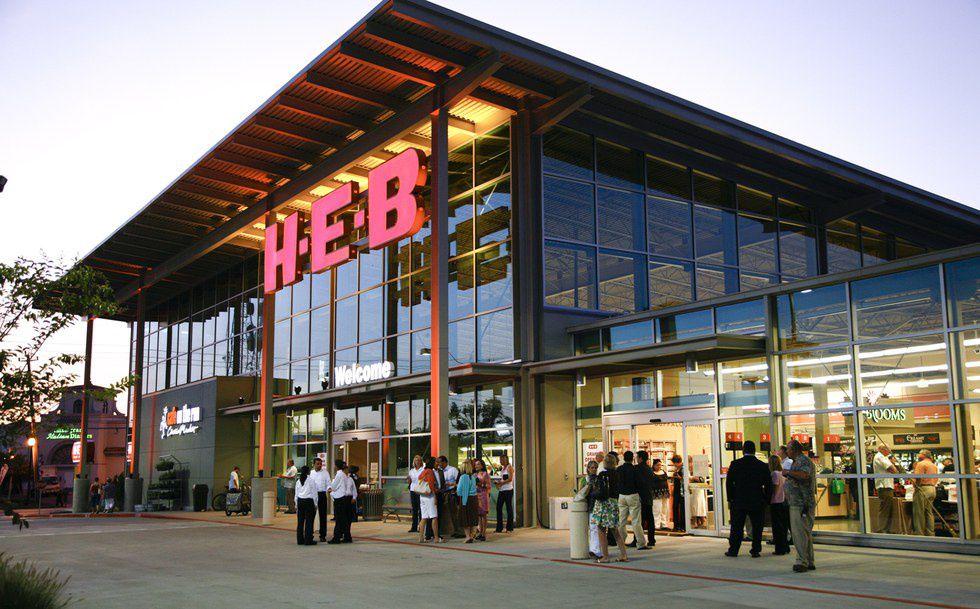 HEB, aka the BEST grocery store on the planet, probably in the universe, but I cannot confirm, only has stores in Texas. And even then, the northernmost store is all the way in Burleson. I mean, you can buy Whataburger's fancy ketchup by the bottle; what more can you ask for?
6. OU
The Red River rivalry is a well-known rivalry between OU (University of Oklahoma- Sooners) and UT (University of Texas- Longhorns). Admittedly, there is a lot of division between Texans on this issue, but if you're a diehard Texan, then chances are you hate OU simply on principle.
7. Majorly Lacking Major League Sports Teams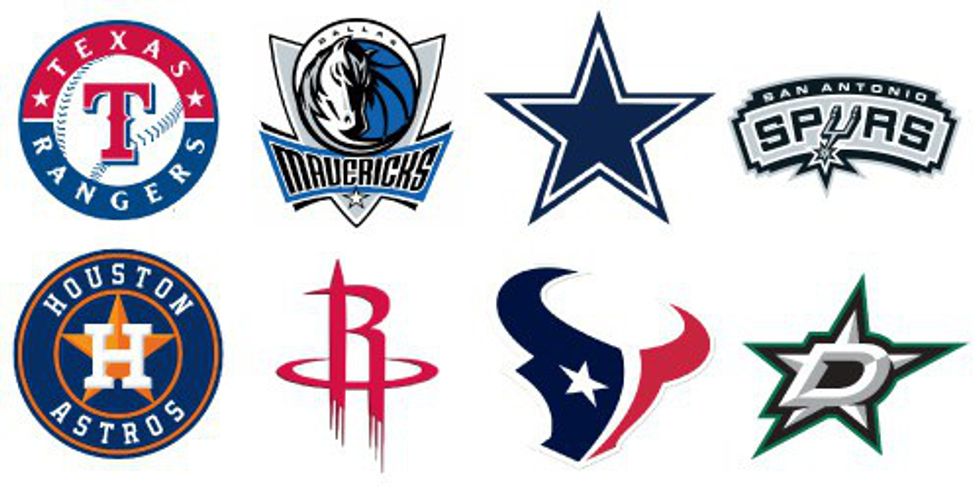 As a Texan, we're used to having our pick of major league sports teams, whether it be football, basketball, or baseball, and trash talking other Texans that root for the rival team is half the fun. All Oklahomans have are the OKC Thunder, and I guess hockey, but who really follows that any way? It's America, football is king here and baseball is the national pastime.
8. Eternal Road Construction
Road construction is a necessary evil; it's always going on. However, at least in Texas, you see actual progress. In Oklahoma, roads are cut down to one lane for months on end with no visible progress to be seen.
9. Increased Sales Tax
According to taxfoundation.org, the combined state and average local sales tax rate for 2015 is 8.77% in Oklahoma compared to 8.05 %. This seems like something really petty to add on to this list, but hey, I don't want the government any more money than it has to. Also, when you start being an actual adult, Texas is one of seven states that does not charge state income tax.
10. No Coastline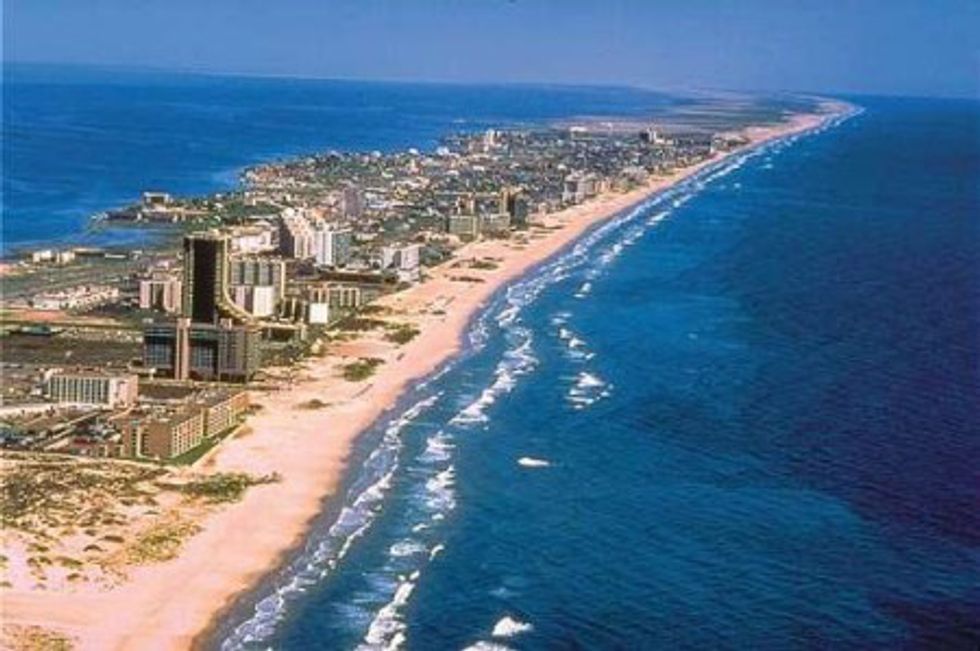 Oklahoma is landlocked. For a Texan, whose home state boasts 367 miles of coastline (the 6th highest in the United States), this is stifling.
11. Mite Infestations
Apparently, this past summer and fall, there was an outbreak of mites that like to bite people. They were worse than mosquito bites and quite frankly, a pain in the butt to deal with. If you walked across any patch of grass, chances were you woke up with an itchy, red sore from this microscopic
12. It's Just Not Texas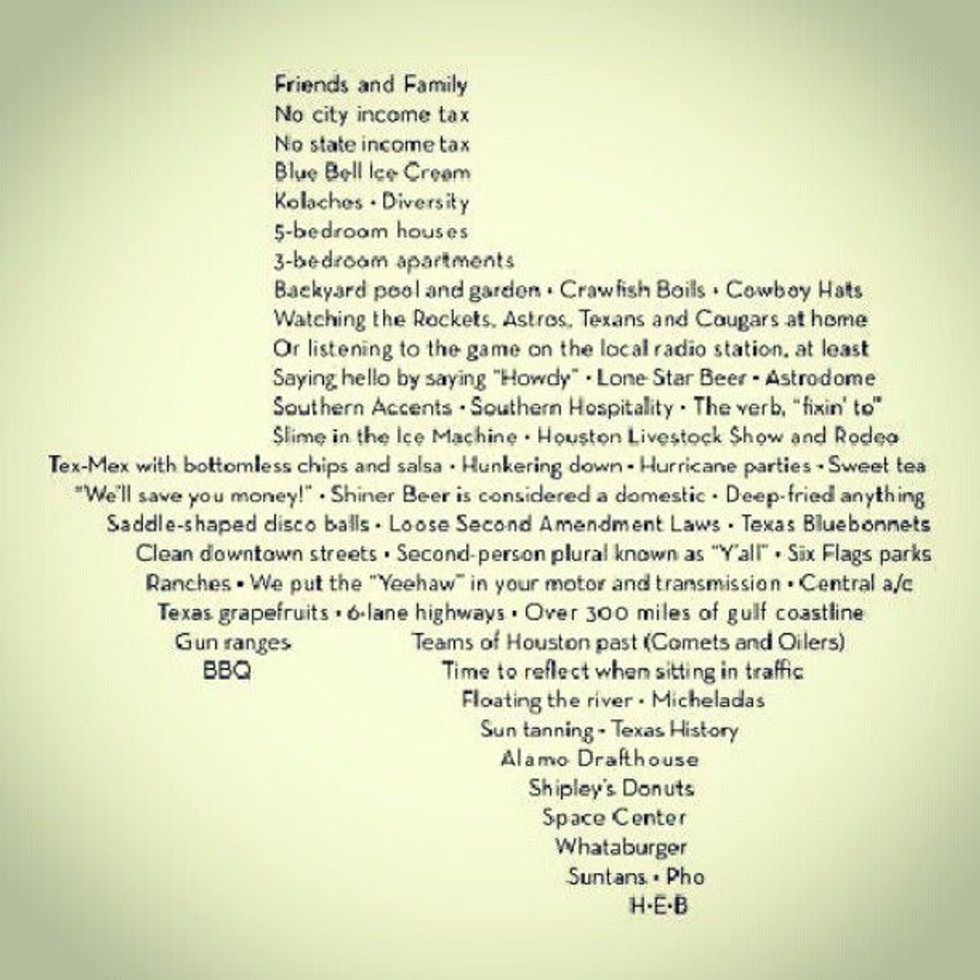 Any Texan can tell you, as we are know for our rather fanatic state pride, that there's just something about Texas that feels like home. And no matter how many great things a city has to be proud of, nothing will ever replace Texas. Everything's better in Texas and there's no denying it.