As beautiful of a piece of art as the Chicago skyline is, the city offers another form of art that is just as beautiful — murals.
This form of street art, requiring no admission fee or art history to appreciate, not only provides cool backgrounds for pictures, but also offers rich insight into the culture and history of Chicago neighborhoods.
Considering that I'm such a suburbanite, I've been dying to check out the following 12 Chicago murals.
((Disclaimer: Hoping all of these still exist!))
#1: Casa Aztlan Mural
Location: Pilsen Neighborhood | 1831 S Racine Ave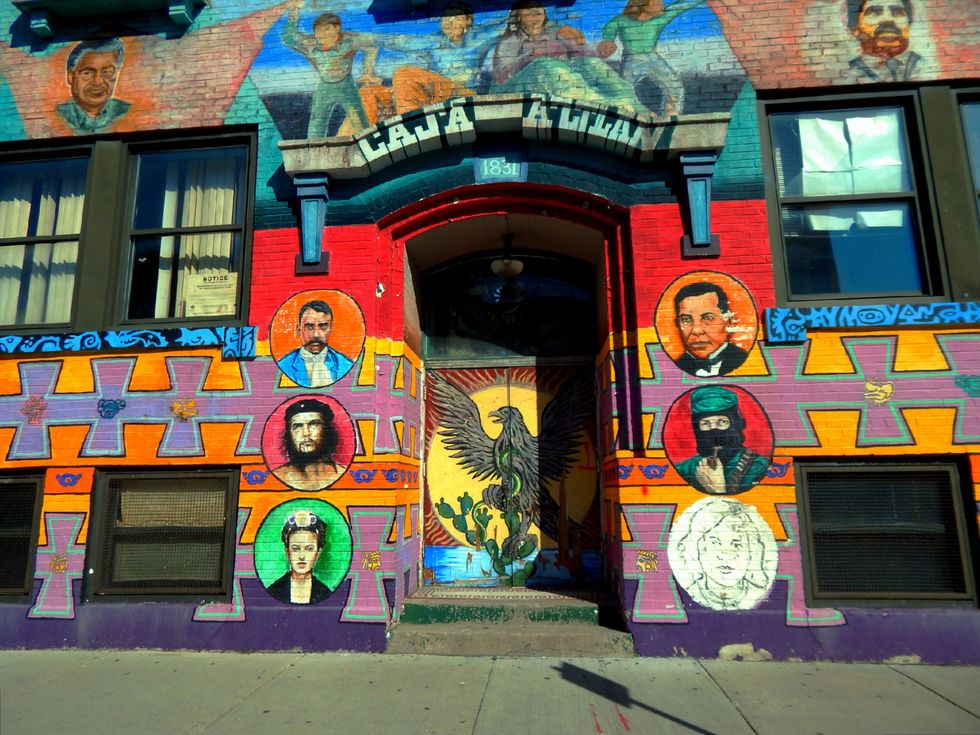 Photo Source: Wordpress
I actually had the privilege of passing this mural as I covered an event in the Pilsen neighborhood last year, but didn't know anything about the inspiration behind the mural until a few weeks ago when it unfortunately got painted over. Fortunately, this mural, which showcased famous Mexican figures, such as the artist, Frida Kahlo, will be either recreated or will be created new by the developer who actually painted it over it.#2: "Greetings From Chicago"
#2: Greetings From Chicago
Location: Logan Square | 2226 N Milwaukee Ave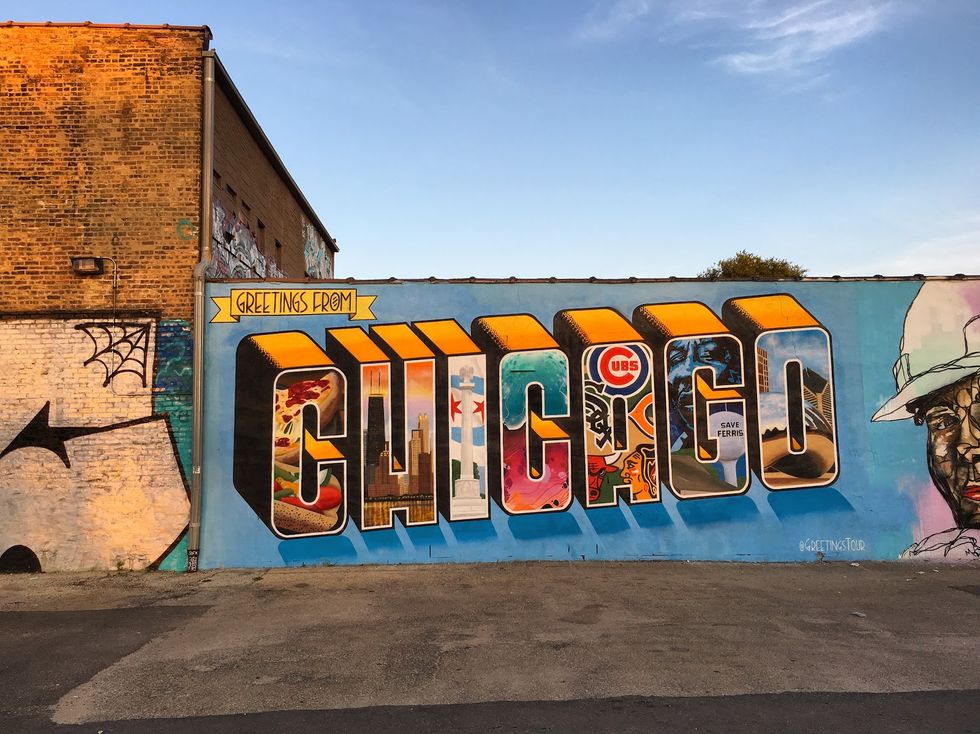 Photo Source: Wikimedia
Sure ...you'll probably feel pretty touristy after visiting a "Chicago" mural, but this mural encapsulates some of the absolute best Chicago attributes. A chicago-style hot dog (with no ketchup, obviously), the John Hancock building (because obviously the Sears Towers — YES, I said SEARS TOWER — gets enough love), our wonderful Cubbies, and a "Save Ferris" water tower; how you could not stop by and snap a pic next to it?
#3: Childhood Is Without Prejudice
Location: Hyde Park | 56th Street and Stony Island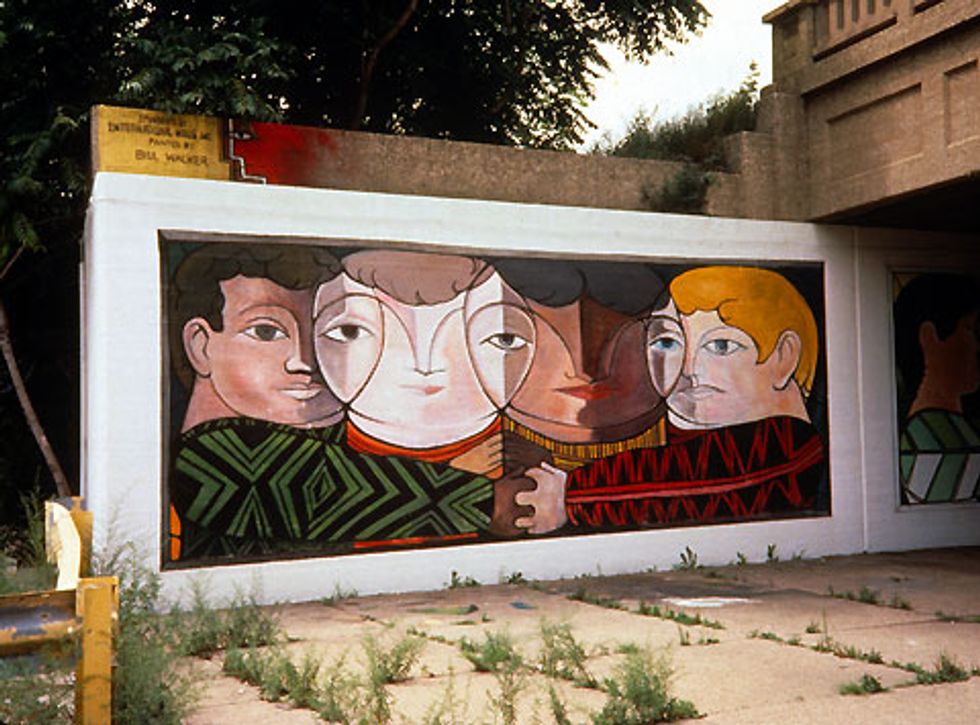 Restored by the Chicago Public Art Group, this mural promotes much-needed unity for today's day in age. Nothing like the innocence of children and diversity to bring us all together!
#4: Regal Theater Mural
Location: Regal Theater | 1645 East 79th Street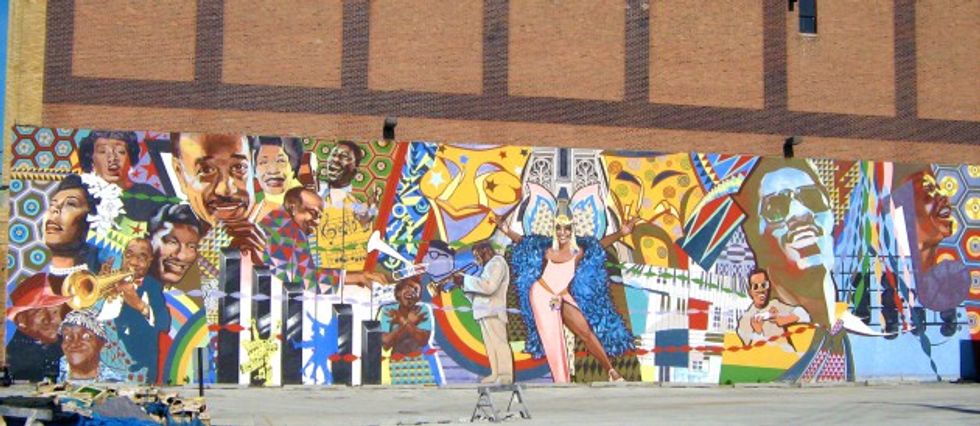 This colorful depiction of music and black culture will make your heart sing.
#5 Flamingo Mural
Location: The Flamingo Rum Club | 601 N. Wells Street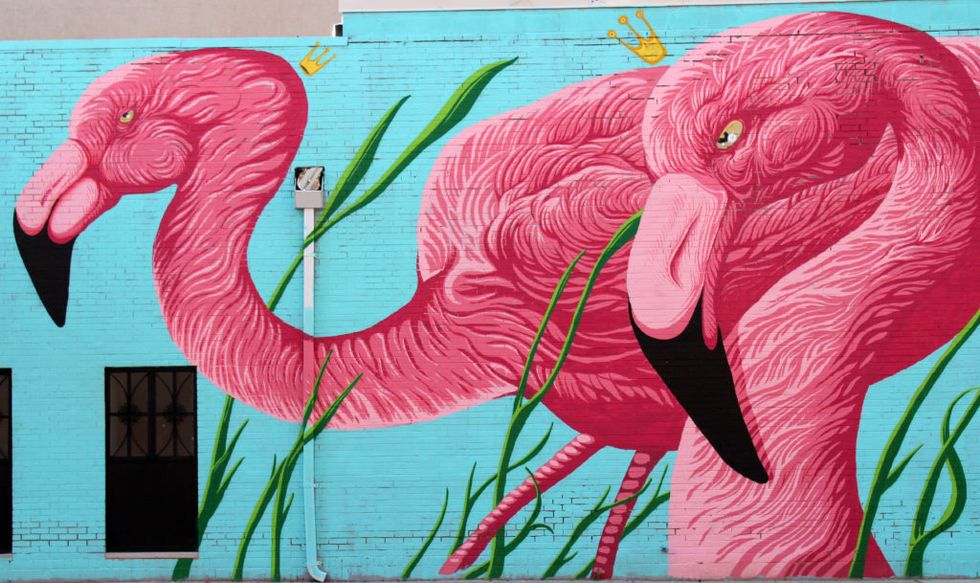 Photo Source: Sincerely, Jennie
Honestly, this wall just speaks to my inner girly girl with all that pink! I just love the color-scheme all together. #GirlyGirling
#6: You Know What You Should Do
Location: Oak Street Beach | 1000 Lake Shore Drive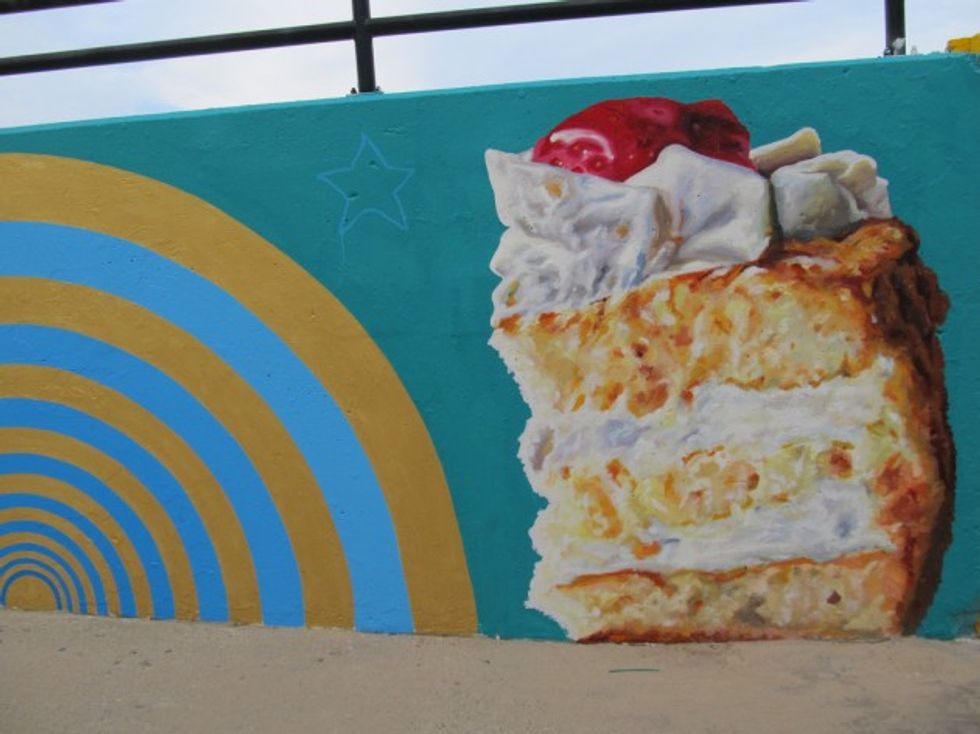 Photo Source: Mural Locator
Sweet tooth, anyone? Artist Jeff Zimmerman and Great Lakes Restoration Initiative sure have good taste in art and dessert!
#7: Untitled (West Loop Mural)
Location: West Lake Street & North Racine Avenue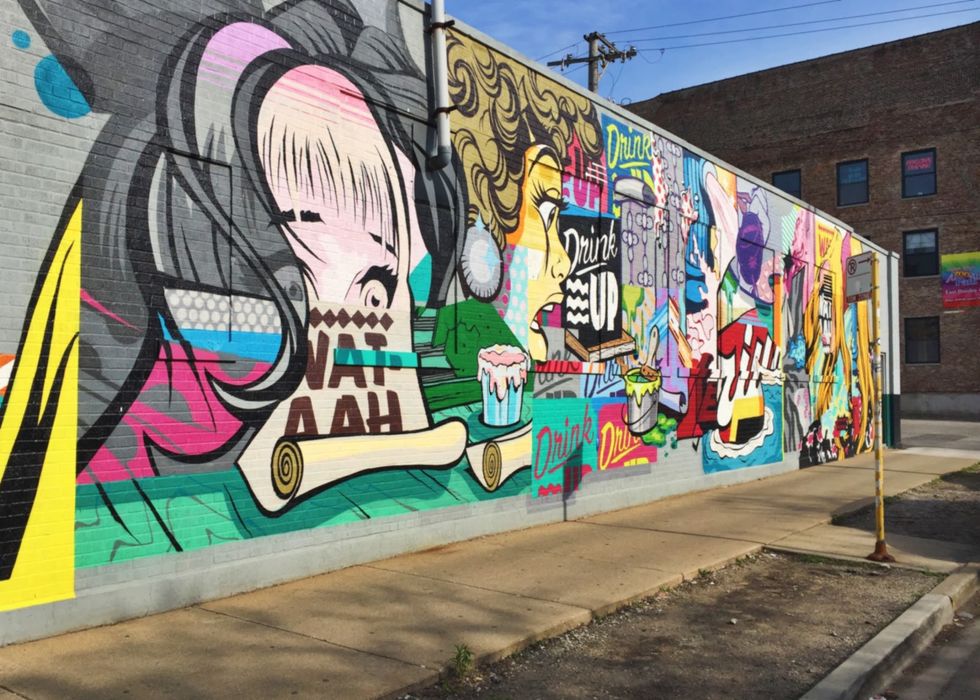 Photo Source: Parking in Chicago
Greatly appreciating all of the pop-art stylistic approaches here!
#8: Chicago Truborn Mural
Location: Chicago Truborn | 1741 W Chicago Ave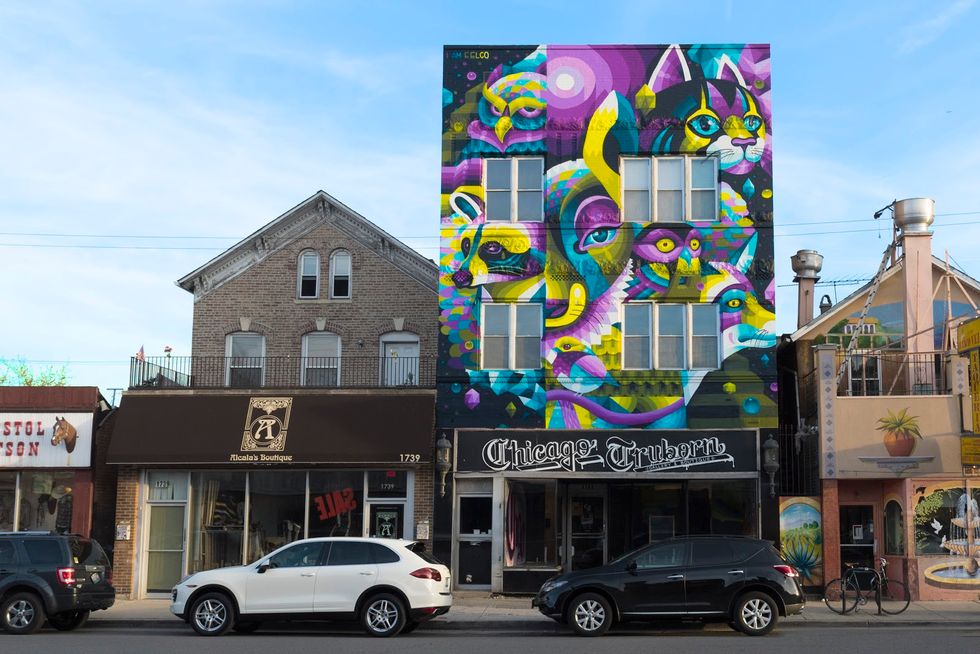 Photo Source: Chicago Truborn
Animal lovers, this one's for you! Unfortunately, this one's probably too high up to take a picture with, but you can at least admire all of these furry friends and the fun color scheme!
#9: Whoot
Location: 3360 West Belmont Avenue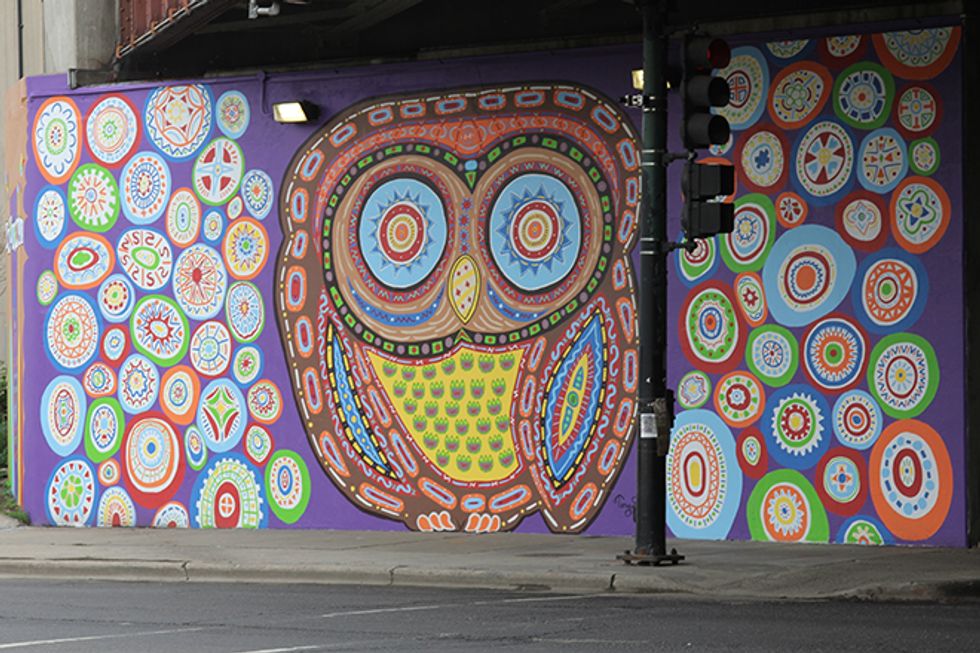 Photo Source: Tony Passero
Here's another animal-friendly piece to check out. This mural, dedicated to the Avondale neighborhood, is quite the hoot, isn't it? (Sorry, not sorry for the lame word play.)
#10 Untitled
Location: Wicker Park | Hollywood Cleaners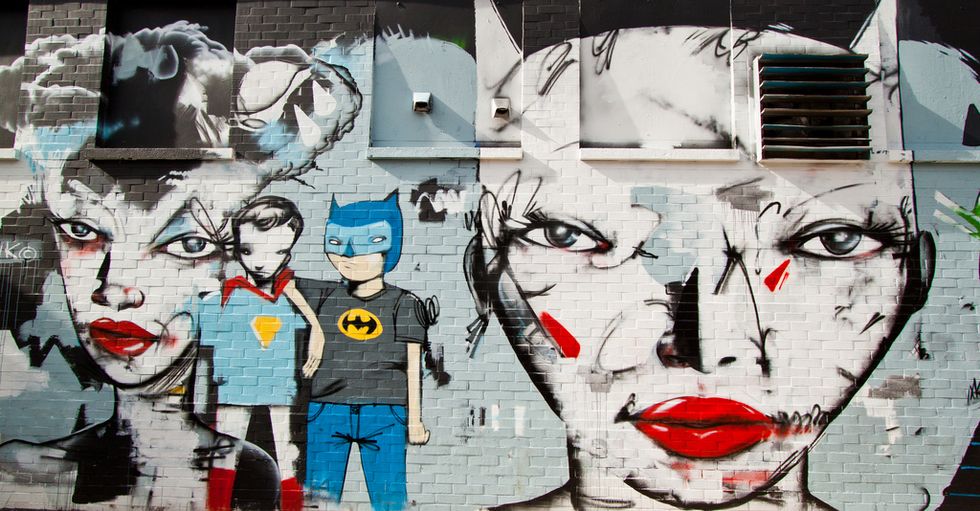 Photo Source: Flickr
This Hebru Brantley creation is a one of a kind. Geek loud and geek proud, comic book fans!
#11: Sea of Flags
Location: W Division St & N Campbell Ave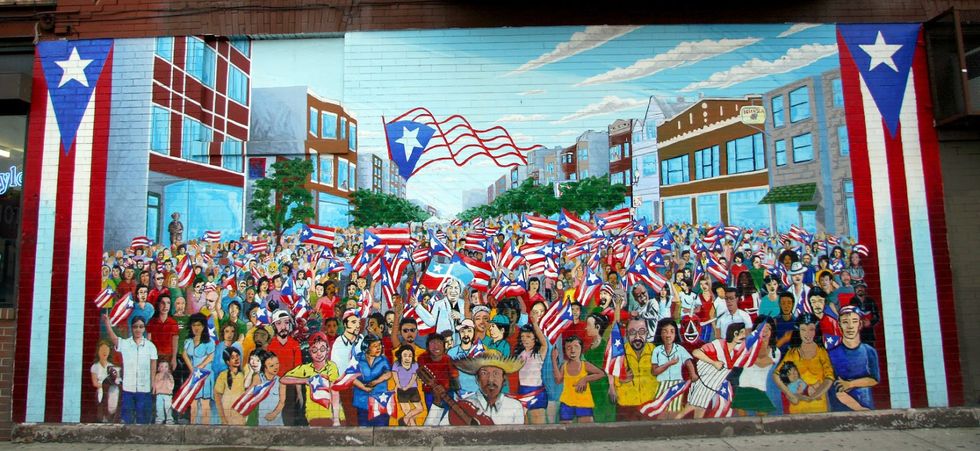 Inspired by a Fiesta Boricua photograph, this moral provides a beautiful representation of Puerto Rican pride and celebration.

Photo Source: Mural Locator
#12 White Sox Mural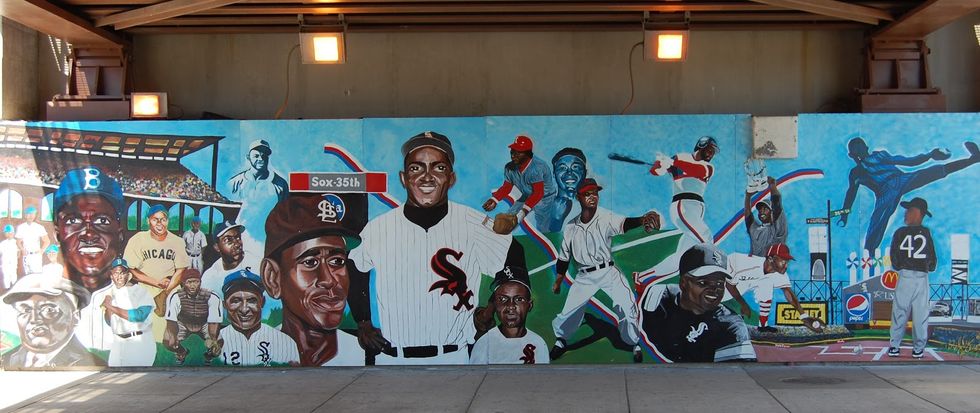 Photo Source: Illinois Institute of Technology
Since I gave a shout out to the Cubs earlier for the "Greetings From Chicago" mural, it's only right to stop by this mural if I ever make it to a Sox game.
You've got to love the creativity and all-around rawness of a Chicago mural. Though murals come and go, the beautiful stories and ideas they represent will never fade.