It's another season for Indiana's well-known basketball team. No matter what coach we have, from Bobby Knight, Tom Crean, to Archie Miller there will always be dedicated fans ready to cheer on the Indiana University team.
I'm here to tell you what it takes to be a die-hard fan of the Indiana University Hoosiers.
1. The Striped Pants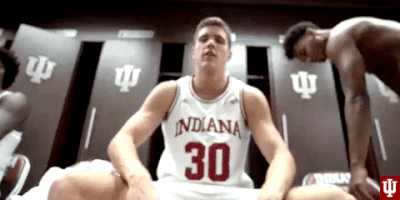 If you don't own a pair of these tacky, bright, crimson and white paints then are you even considered a Hoosier fan?
2. Adolescent Picture of You as a Cheerleader

I'm sure your mom has a photo documented of you somewhere where you are decked out in an Indiana University Uniform.
3. Hatred for Purdue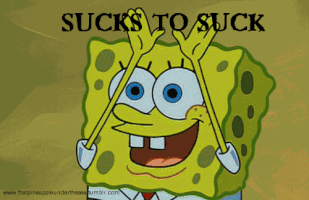 You have to have at least one shirt that says "Puck Furdue." This is your ultimate rival, if you don't have at least an ounce of dislike towards them are you really even a Hoosier?
4. You know "Indiana, Our Indiana"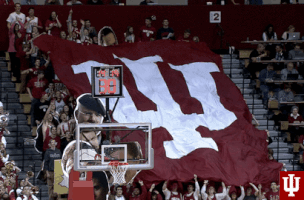 You can sing these lyrics in your sleep,
"We will fight for the Cream & Crimson, For the glory of Old IU Never daunted, we cannot falter, In the battle, we're tried and true Indiana, Our Indiana, Indiana, we're all for you!"
5. You can Imitate the "Crazy Bob Knight"

Bob Knight, in 1985, made a scene by casually throwing a chair during the IU vs. Purdue game. If you can't recall or reenact that infamous scene of the outrage, you probably aren't a true, die-hard, IU fan.
6. You know assembly hall is never quiet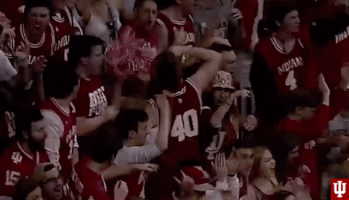 During games, whether the opposing team is winning or losing, there is never a moment where the student section or the Hoosiers are not making noise. We will support our team from the start to the end.
7. Patience is key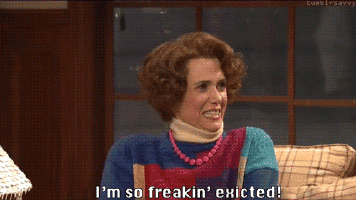 Students and fans will stay over-night in order to get that golden spot in that general admission line. Students will also miss their classes just to see the Hoosiers in action, and cheer on their favorite team.
8. You can't hear Hoosiers, without thinking this...

Every time the word Hoosiers is said out loud, you can't help but chant "HOO HOO HOOSIERS," in your head.
9. John Mellencamp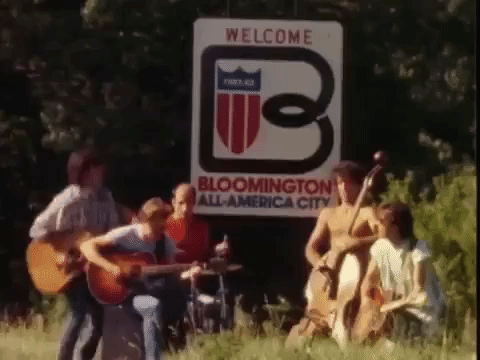 Singing along to "Jack and Diane" by John Mellencamp, you will most likely think about IU basketball. He makes an appearance to cheer on the team at least once or twice during the season.
10. The Incredible 1976 season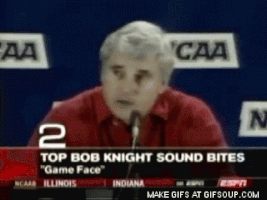 If you don't know this year as the year Indiana Basketball made history by winning the NCAA Men's Division I Tournament, the school's third national championship, then get educated before becoming a dedicated fan.
There are a lot of different aspects of being an Indiana University Basketball fan, you can either be raised into an IUBB fan or you will grow into one. No matter what, an Indiana University Basketball fan will always have the most fun, winning or losing.