As one of the top California State Universities and arguably the best school in San Diego, the subculture of San Diego state creates an indescribable camaraderie among students. We are all Aztecs.
1. The Aztec Mascot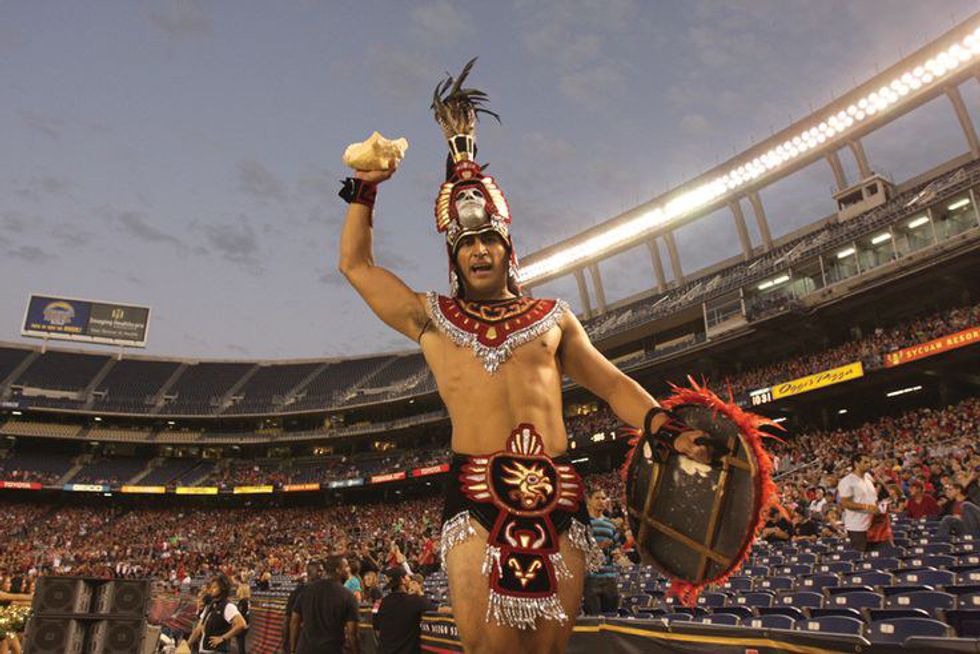 Forget the sweaty mascot costumes, we're Aztecs! The Aztec mascot is San Diego State's own mini-celebrity, everyone always wants a picture with him. The lack of clothing he wears might initially catch you by surprise but if you see how much exercise he gets during a football game, you'd understand. Go to a San Diego State football game, I promise you'll be cheering along with the crowd while he blows the conch shell and does push-ups for every point our football team scores.
SEE ALSO: Why You Shouldn't Become An SDSU Aztec
2. "The Show"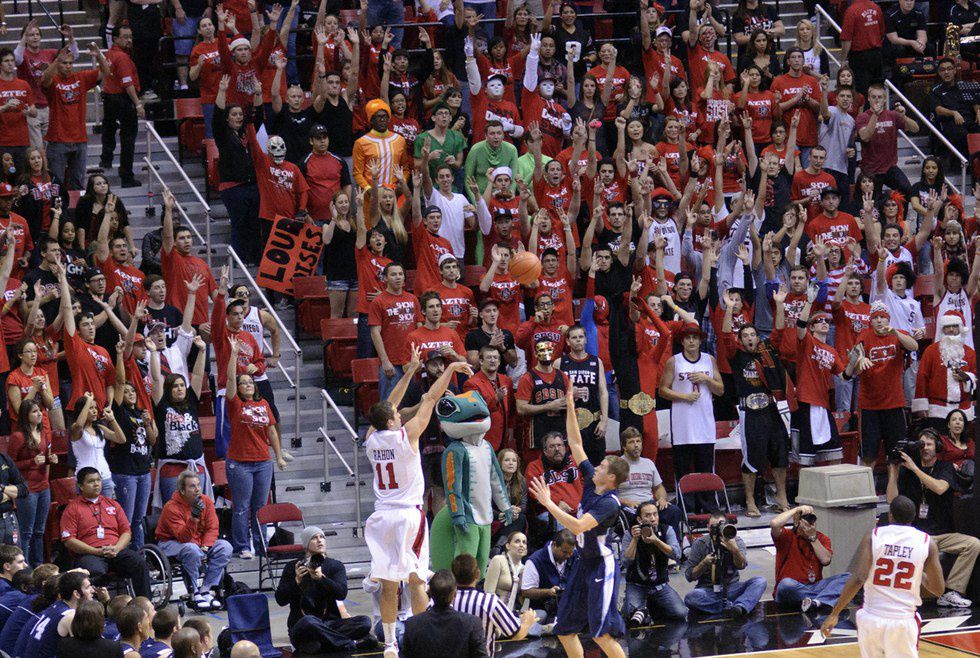 The division one athletic program at San Diego State is among the top in the nation. With the top teams in the league, come the top fans in the league. Our student section is named "The Show" in reference to the tremendous school spirit on display during each sporting event. #GoAztecs!
3. Stay Out of the Bike Lanes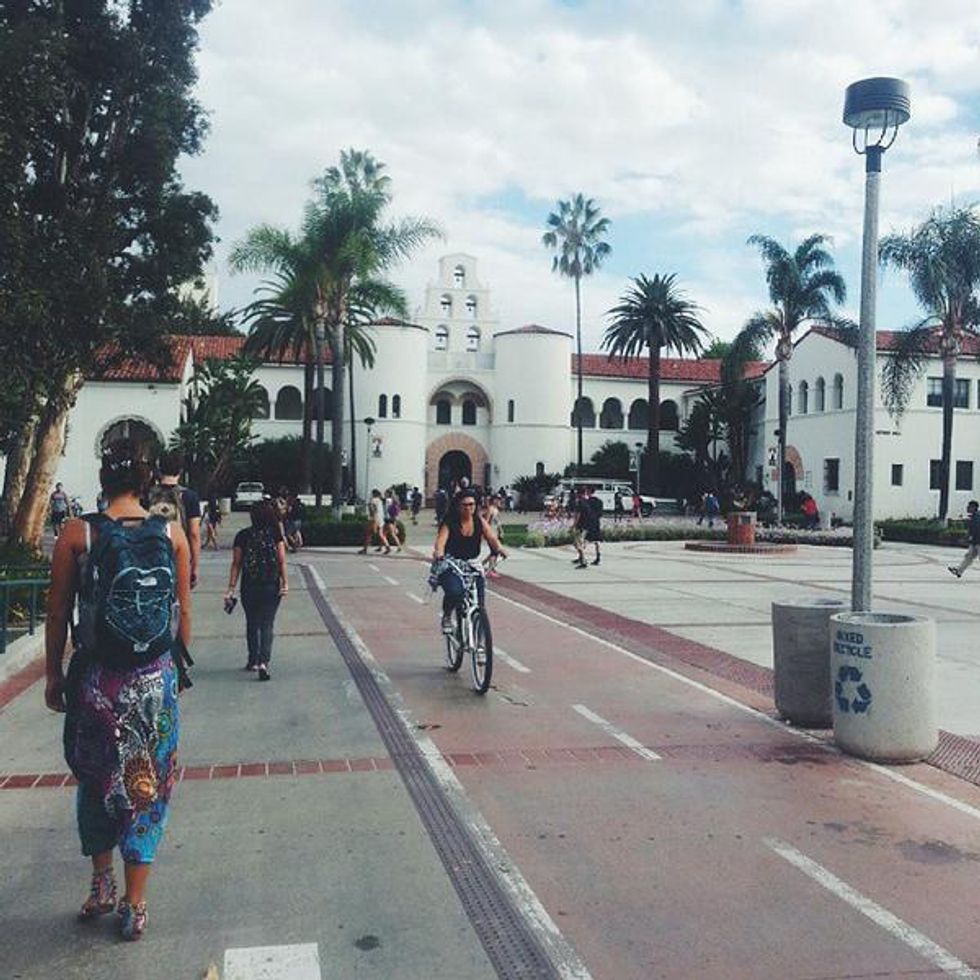 Courtesy of San Diego State's Environmental Business club, E3, the main walkways of campus consist of designated lanes for bikers, skateboarders, scooters, and rollerbladers. While it is implemented with intentions of separating pedestrian traffic and faster modes of transportation, crossing from one side of the bike lanes to the other can feel like having a close brush with death. The bike lanes also tend to point out those who are visiting campus, as they usually wind up walking down Campanile Walkway, in the bike lanes.

4. The Term "State"
It may not be one of the 50 in our country but we still reference it as "state". Stemming from avoiding confusion of other schools in San Diego such as UC San Diego or San Diego City College, "state" is the delegated nickname for SDSU.
5. Shakesmart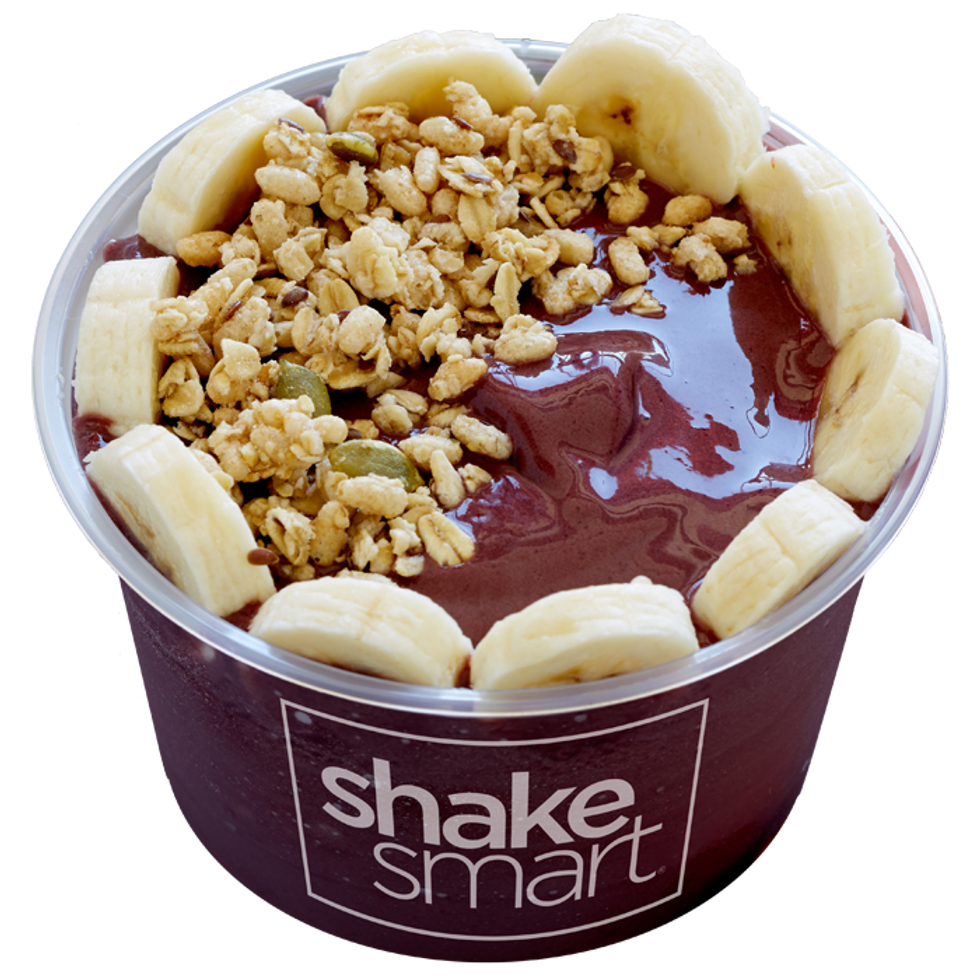 Exclusively in San Diego and started by San Diego State University alumni, Shakesmart is the perfect post-workout treat or breakfast food to start your morning off right. Emphasizing nutritious yet delicious foods, Shakesmart prides itself in providing easily accessible and healthy food options. From an "original acai bowl" to a "perfect 10" shake to a "peanut butter and banana sandwich", Shakesmart offers a plethora of options-- and they're included on meal plan too!
6. Awesome Study Spots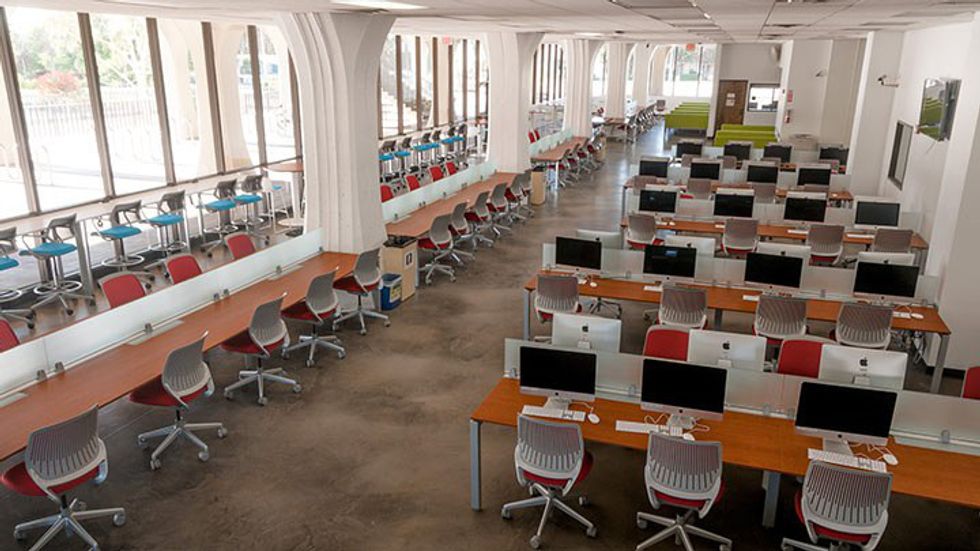 One of the biggest motivators to study at San Diego State are the exquisite study spots. From the modern furniture and art in Love Library to the turtle pond, to the patio deck behind Storm Hall, you're virtually guaranteed to study with a breathtaking view. And when all else fails, there's always the beach!

7. Game Day is All Day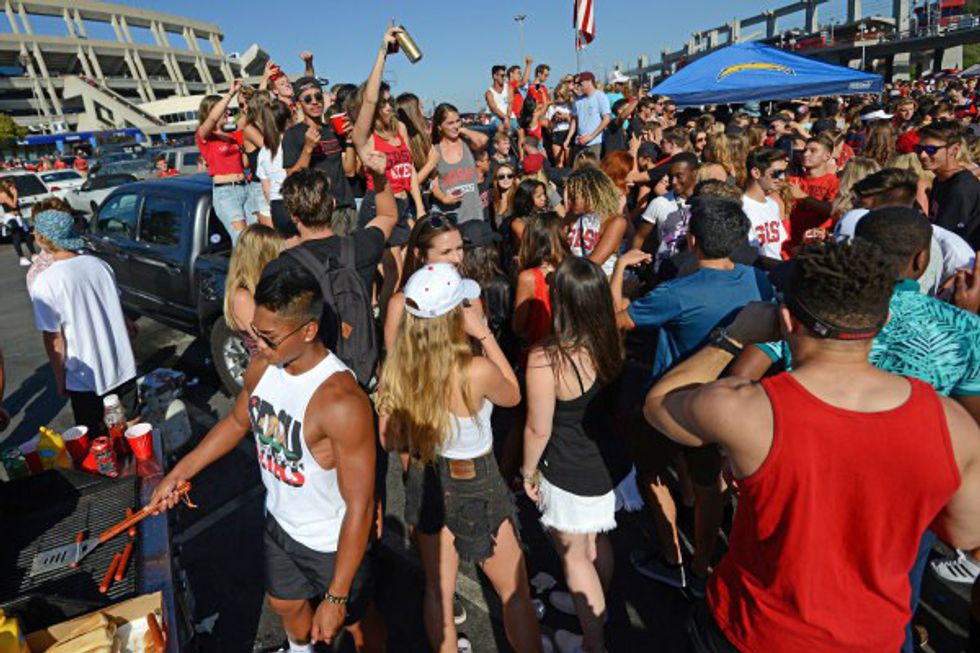 If the game is at 7:00 p.m. the trolley station and Qualcomm stadium parking lot is packed by 3:00 p.m. The green line trolley is filled to capacity with San Diego State students decked out in black and red, anticipating the excitement of tailgating for Game Day. Our athletics, especially football and basketball, are among the many things that we take an immense amount of pride in.
8. Trujillo's and Señor Pancho's

One of the most commonly debated topics on campus is which taco shop is superior. Whether Trujillo's is your go to and Pancho's is your backup plan when the Trujillo's line is out the door, they're both open until the odd hours of the night to satisfy all of your authentic Mexican cuisine cravings and late night junk food munchies. Among Carne Asada Fries and California Burritos, nothing could come close to being as good as Trujillo's Sigma Chi Crunch Wrap.
SEE ALSO: 25 First Date Ideas In San Diego


9. The Bricks Outside of Love Library



It's either happened or bound to happen to everyone at some point. You're walking to class, slightly overwhelmed by the amount of people passing by, maybe scanning the crowd for familiar faces when BAM! You trip over one of the bricks sticking up from the ground, maybe not completely falling over but enough to instill complete embarrassment in you. Whether you've seen it happen to someone, or you've experienced it first hand those bricks never fail to humiliate at least one person a day.
10. No Other School Can Compare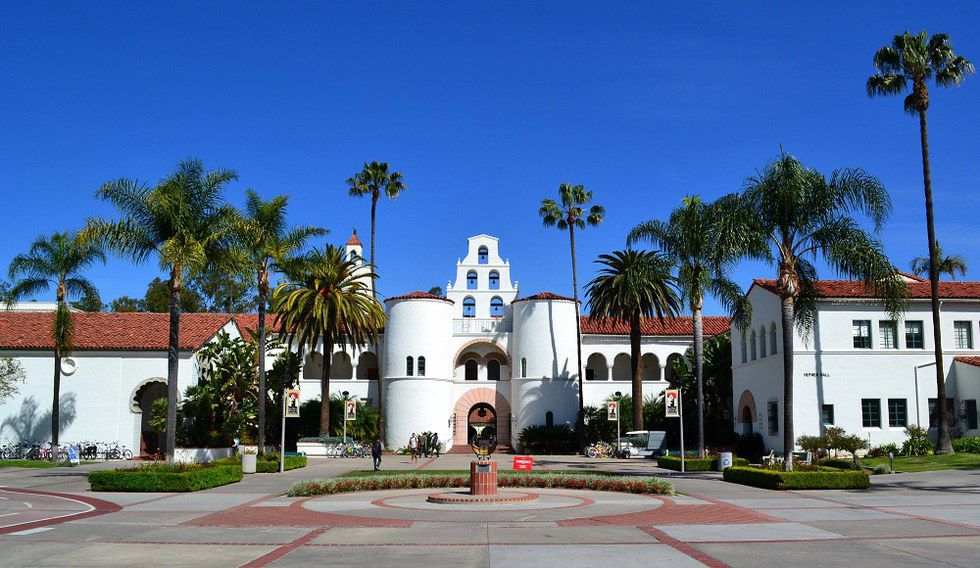 As the #14 ranking for International Business, #7 most culturally diverse, and among the top 20 schools for students who graduate with the least amount of debt in the nation, it's hard not to fall in love with this school. Playing hard and studying harder, San Diego State students have helped SDSU move up 37 spots in the overall national university ranking since 2011.
Moving from #183 to #146 in the nation, San Diego State has become one of the top California State Universities. The beautiful campus and astounding variety of programs create the perfect environment to prepare students for a successful future.