A rising trend has been collecting stickers. You can learn a lot about a person from the stickers on their laptop, and the way they depict their personality is 100 percent accurate. From some dank memes to classic TV shows, people choose to express themselves and show the world who they really are.
1. A Bernie Sanders sticker.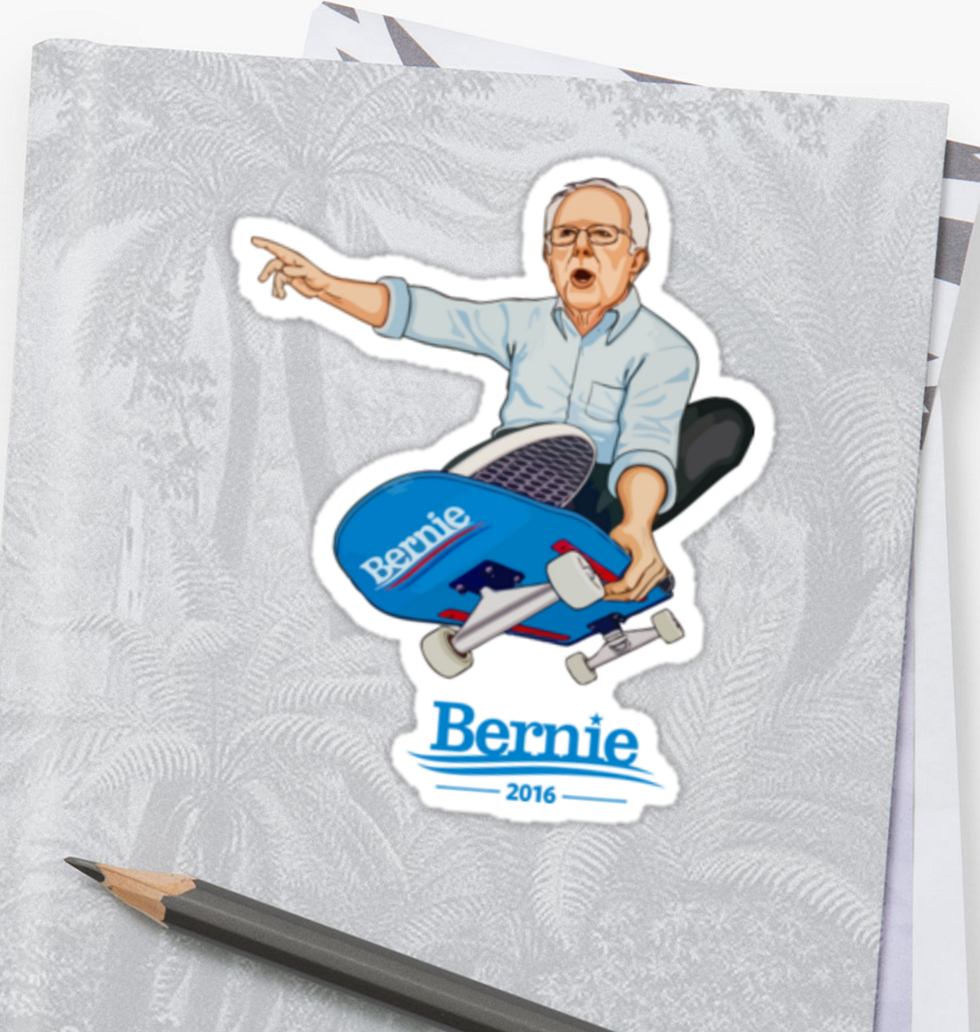 You're a politically active college student who's feeling "The Bern." You enjoy going to rallies and posting about Bernie on your Facebook wall. Calling Bernie by his first name, like you've been friends for years, is a habit by now. Your special talents include finding dank Bernie memes and sending the to your other politically active friends.
2. Any kind of Greek letters in a floral pattern.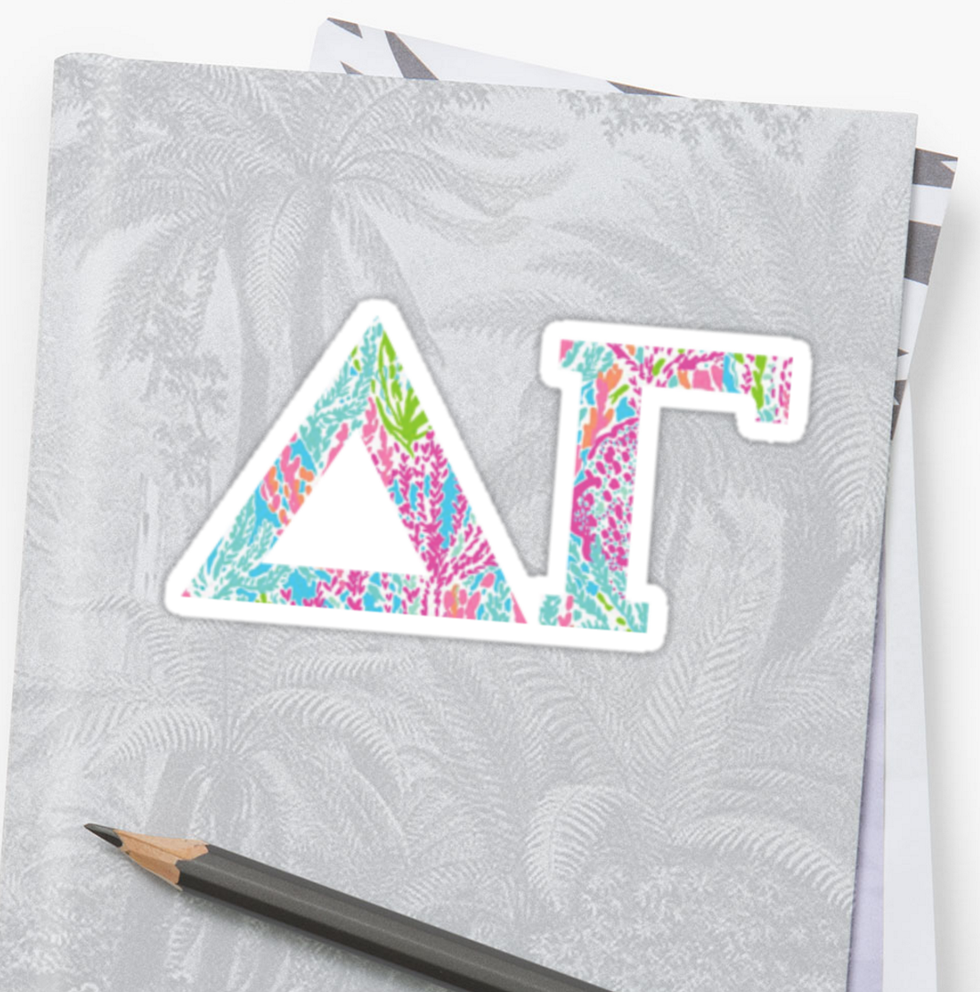 You're obviously part of a sorority and rush week is totally your favorite week of the year. Wearing Lily Pulitzer is your main hobby and you exclusively date boys in frats like Theta Kai or Alpha Pi.
3. A funny, yet accurate sticker.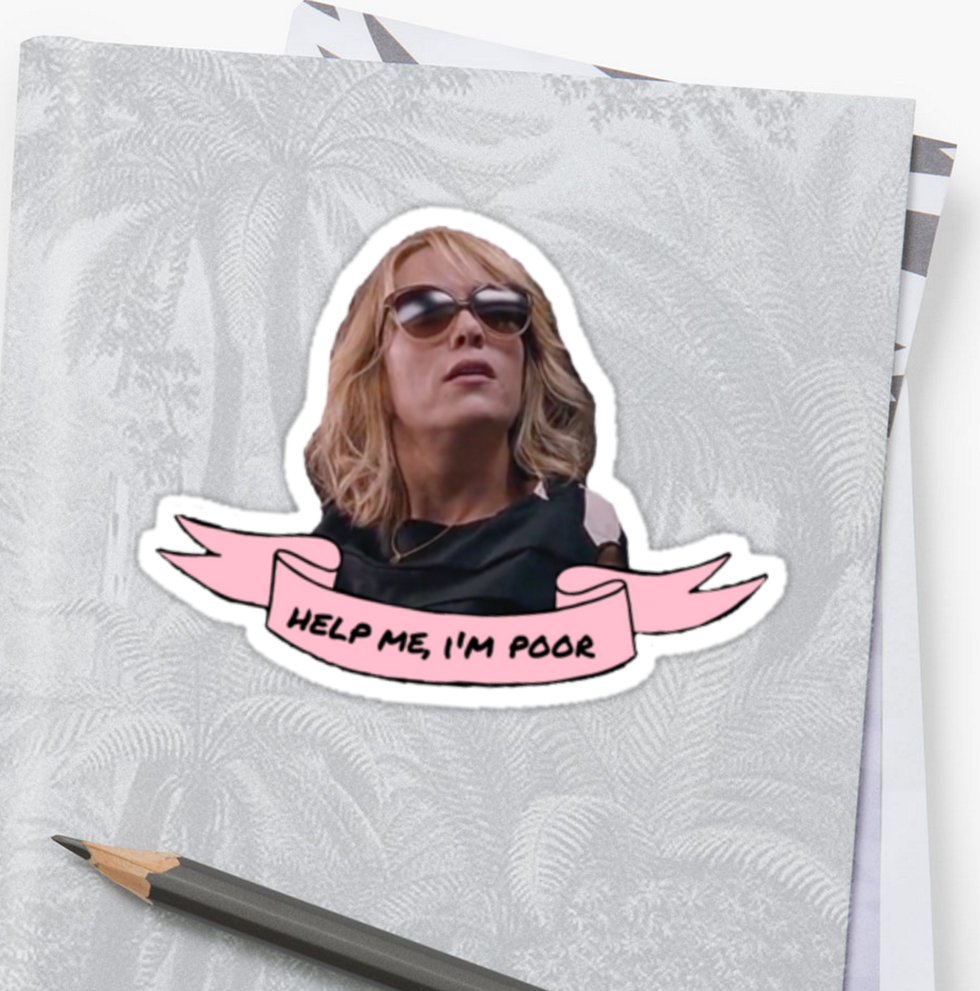 You like a sticker that hits close to home. Showing the world you have a great sense of humor, and your current financial situation, is what you look for in a sticker. You're down for a good time, but don't want to spend money to have that good time.
4. A "KALE" logo sticker.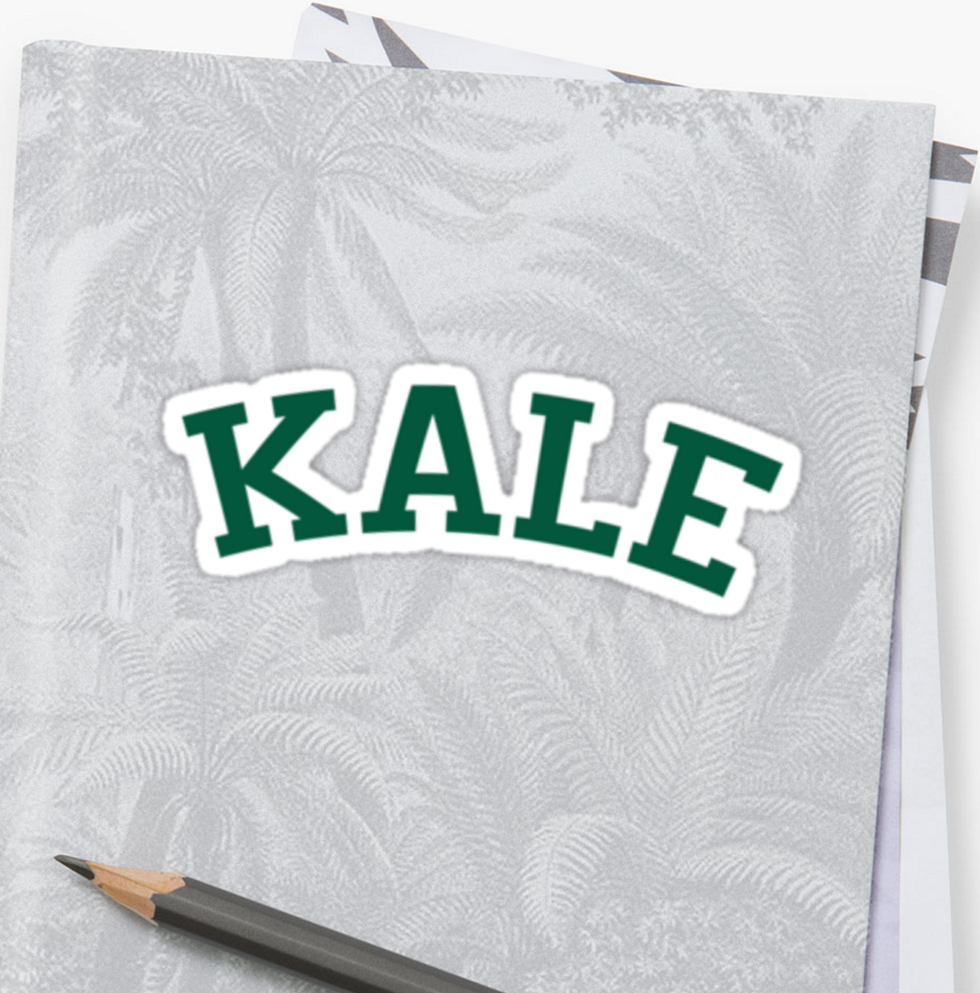 You need to advertise to the world that you eat healthy. When you go out to eat you always get a salad, and people can often find you hanging out at a juice bar. Eating non-organic food is practically a deadly sin to you. Or you're a hipster.
5. A sticker having to do with your love of coffee.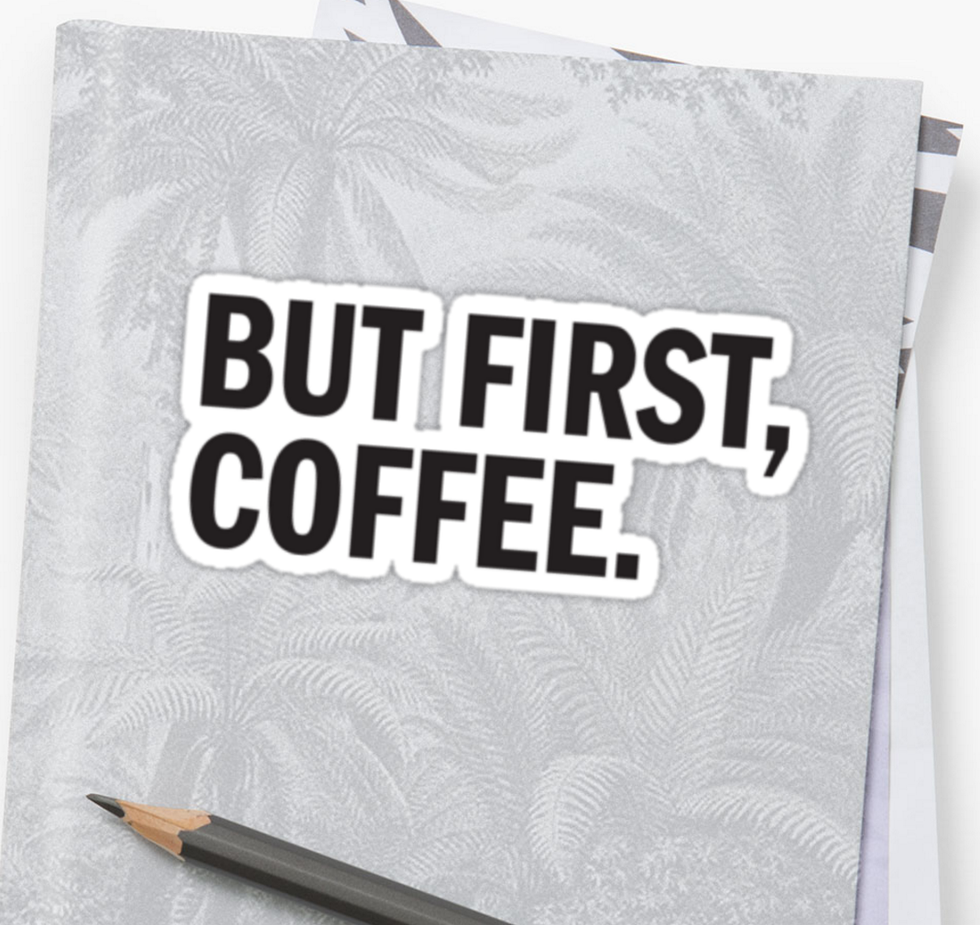 You're hard working student who lives off of coffee. Do you get enough sleep? No. Do you live in the library? Yes. Staying up all hours of the night to finish that lab report or paper is practically a daily ritual for you. So, naturally, your best friend is a good cup of coffee in the morning. Dining hall coffee does not do it for you, and you either drink iced Dunkins everyday or are a card-holding member of Starbucks.
6. A sticker of lips.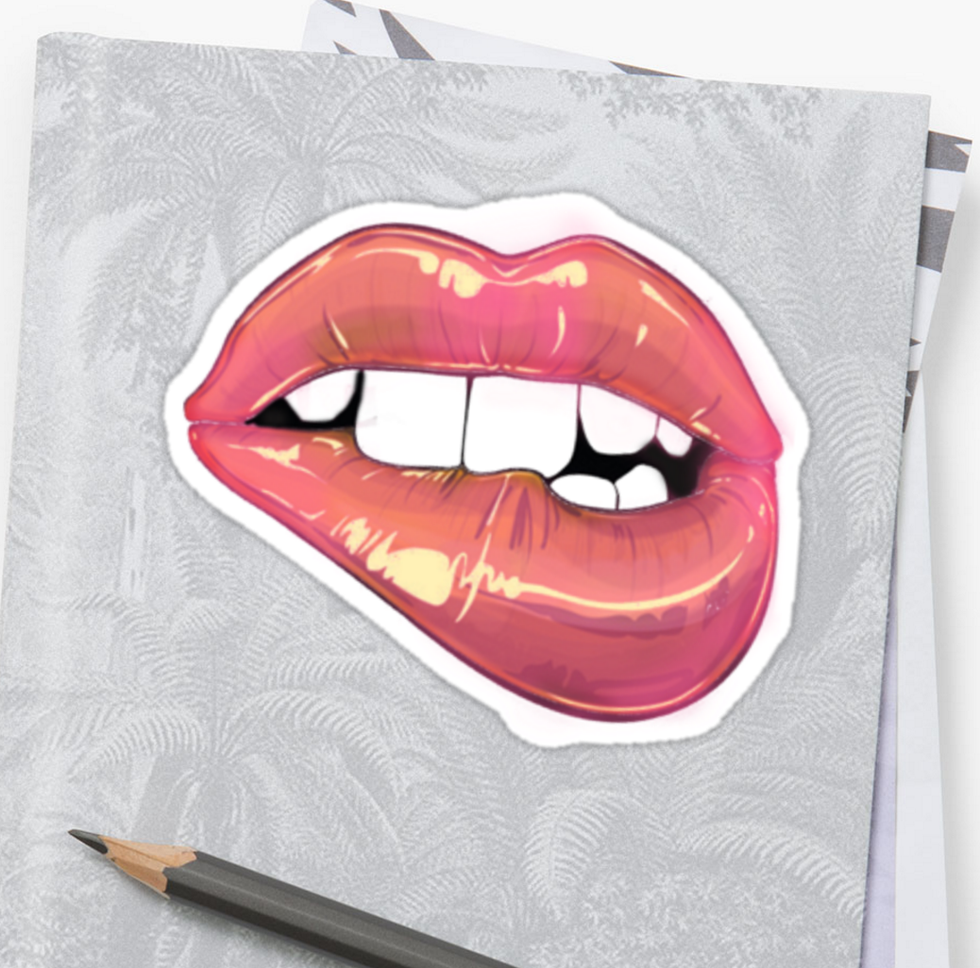 You like to display that you're slightly promiscuous, but don't want to show it too much. The slightly sexual sticker is perfect for expressing your budding sexuality. It also makes you feel kind of badass to have a biting lip sticker.
7. A "too sassy" sticker.
You probably spend a lot of time on tumblr and want to show the word you're a sassy gal. Your blog has a witty URL and it is definitely aesthetically pleasing. Or you run a hippie tumblr blog, either one.
8. A "LIT" sticker.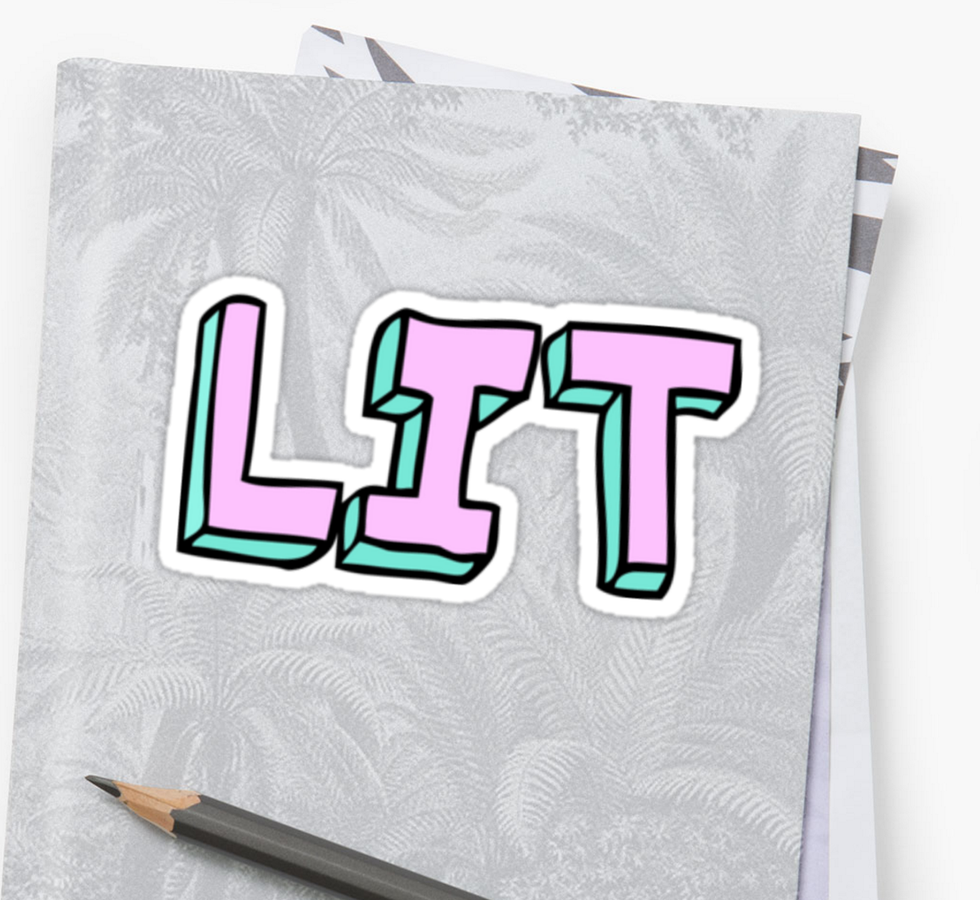 Showing the world you party is a major priority. You like to party as hard as you work, or maybe party a little harder. Going to frat parties is a regular Saturday, or Thirsty Thursday, night activity for you.
9. The Vineyard Vines whale sticker.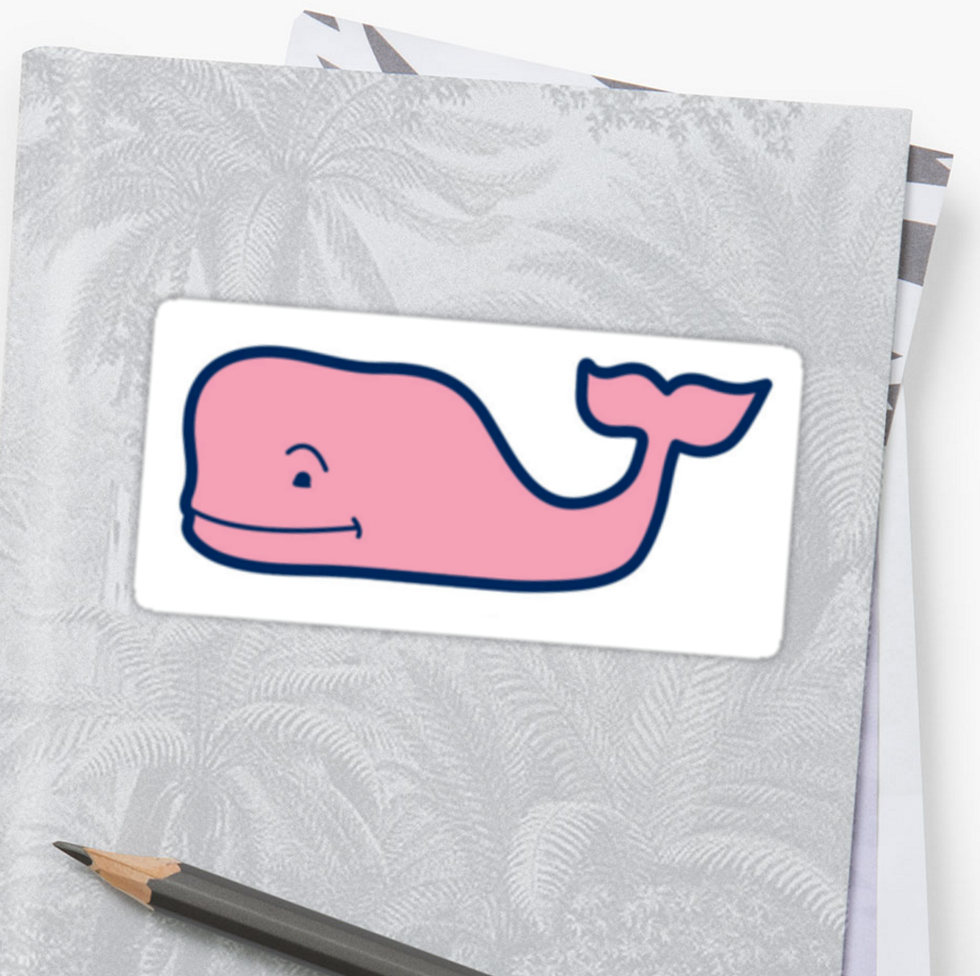 You're a frat boy.
10. A "Harry Potter" related sticker.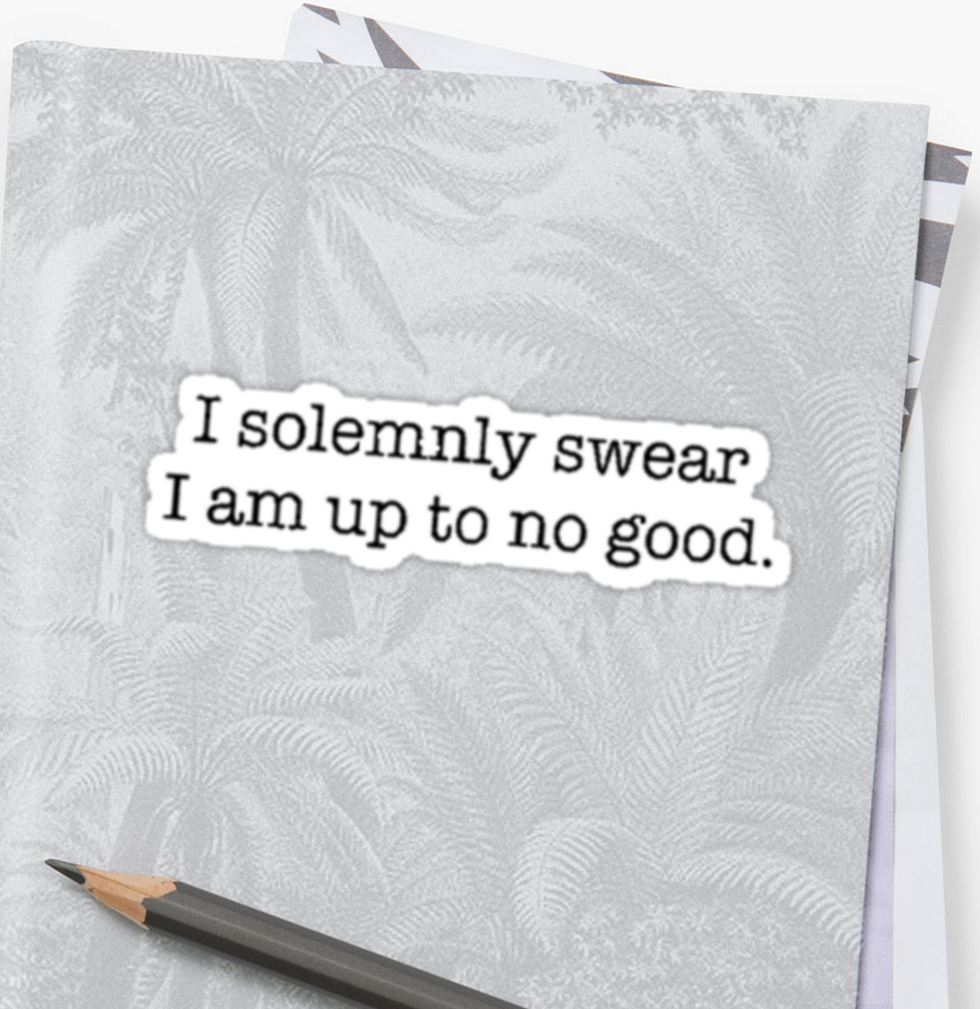 You grew up with Harry, Ron, Hermione. You may, or may not, be still waiting on your Hogwarts acceptance letter. Plus, you're definitely not ready to face the real adult world without a little magic to help guide you. You also probably like Disney movies.
11. A feminist sticker.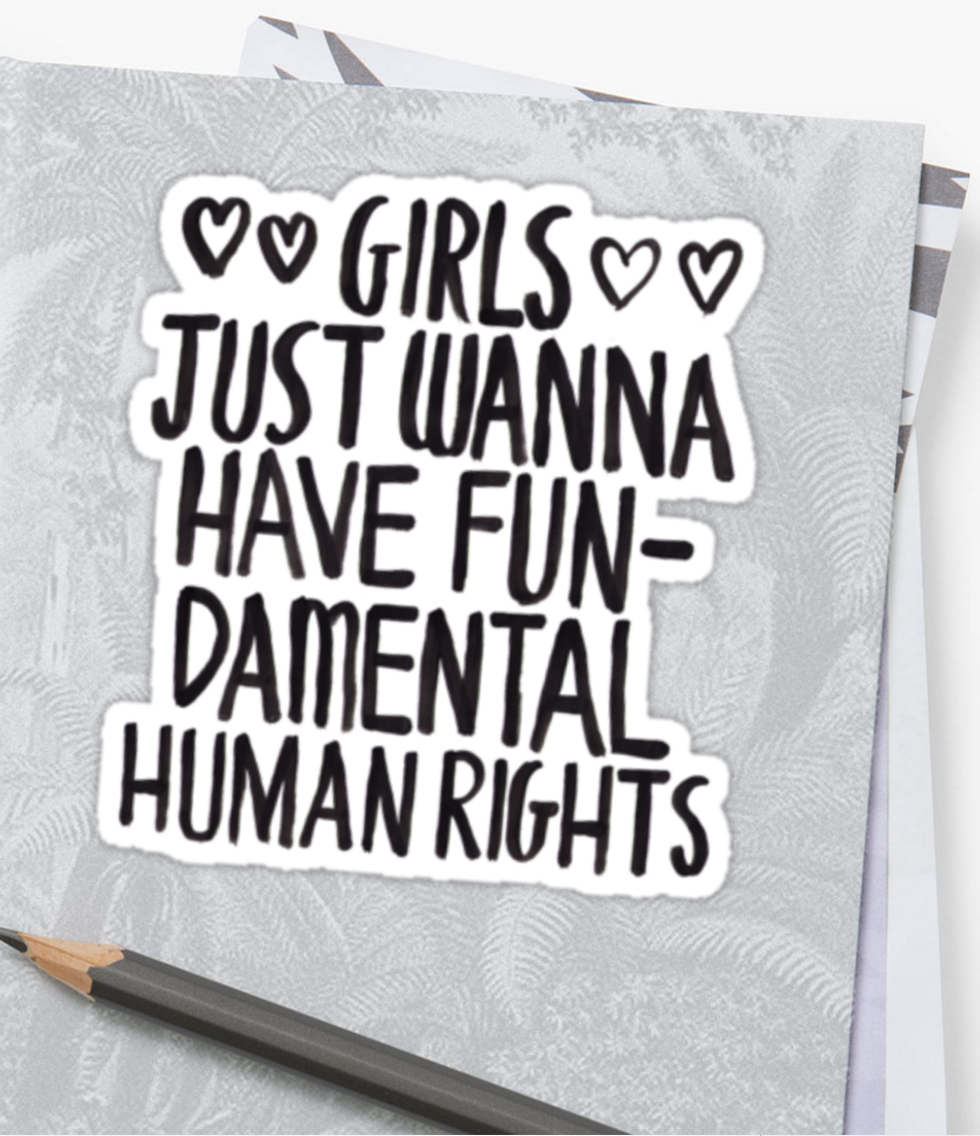 You understand how important feminism is in our lives, and how we definitely still need it. But you also like to approach your problems with a bit of humor. One of your favorite hobbies is helping to educate those who do not understand the importance of intersectional feminism.
12. A hip band sticker.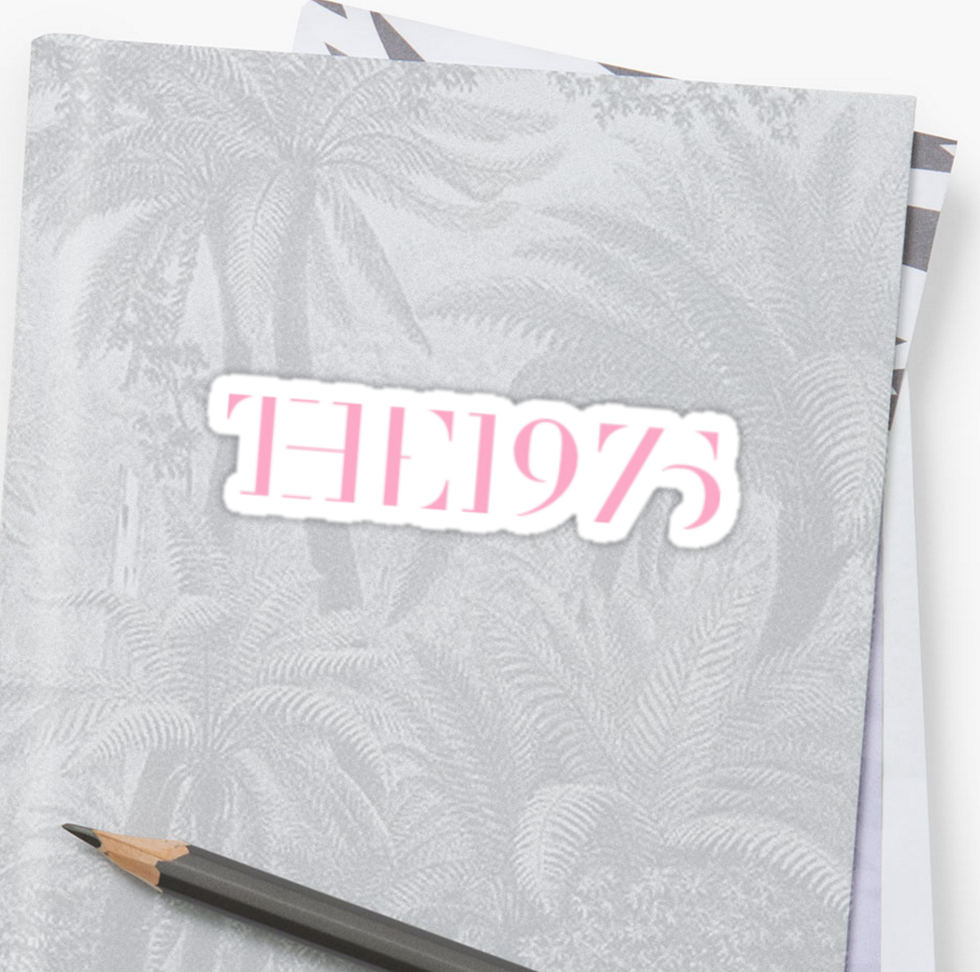 You want to show the world that your have cool music taste and by extension are a cool person. You yearn to be a cool hipster but would never admit you want to be one. You may or may not listen to the band on your stickers.
13. A tree, mountain or nature sticker.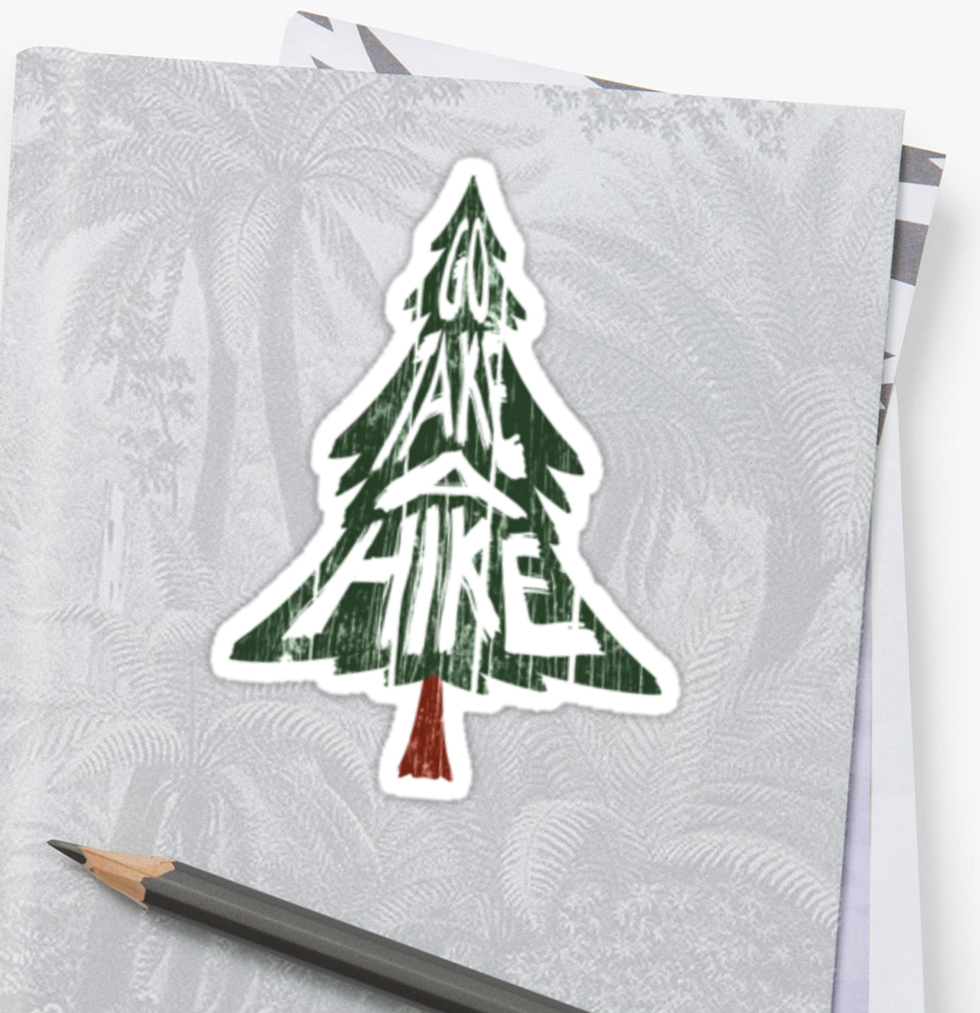 You know they call it the "great outdoors" for a reason. You like to spend morning taking hikes and watching sunrises and sunsets. Sometimes you ask your friends to join your hike, even though they like to sleep in. You also recycle and care about the environment more than any of your friends.
14. A sports sticker.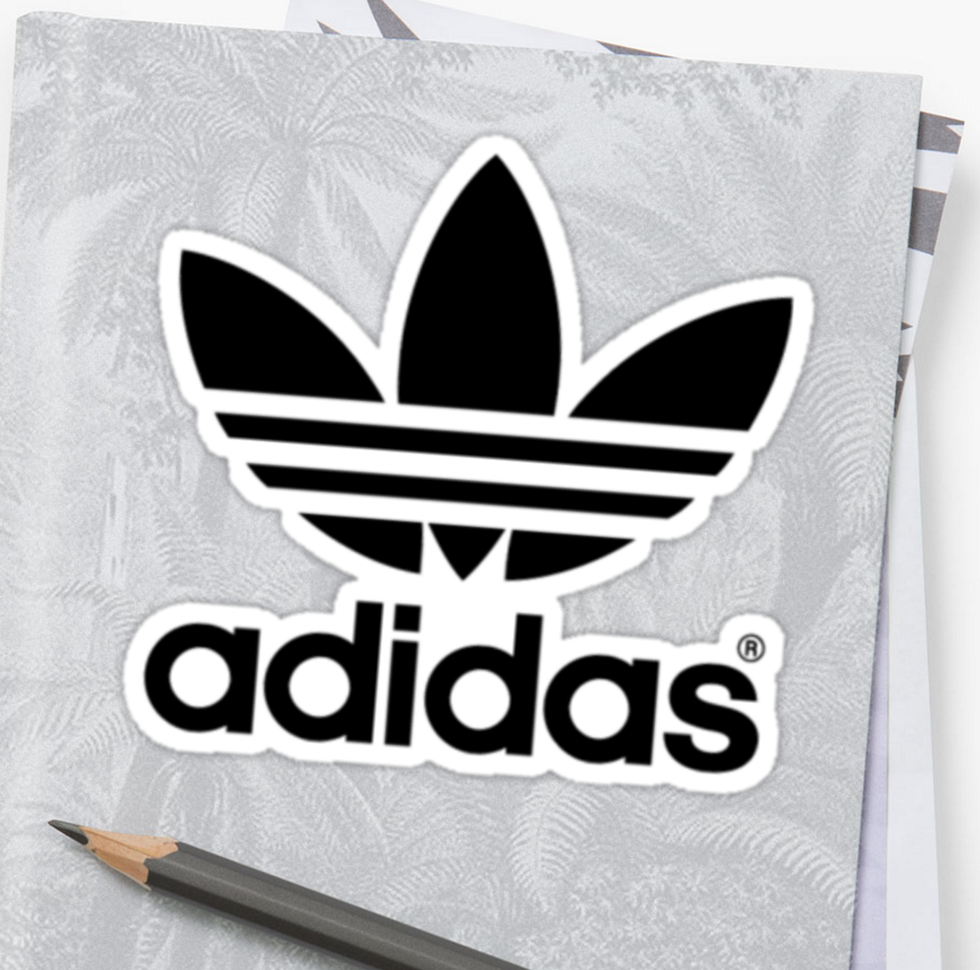 Your second home is the gym, or at least you want people to think it is. You work hard on your body and like to eat salads and protein. People who don't know how to properly use gym equipment make you roll your eyes to the back of your head.
15. A drugs sticker.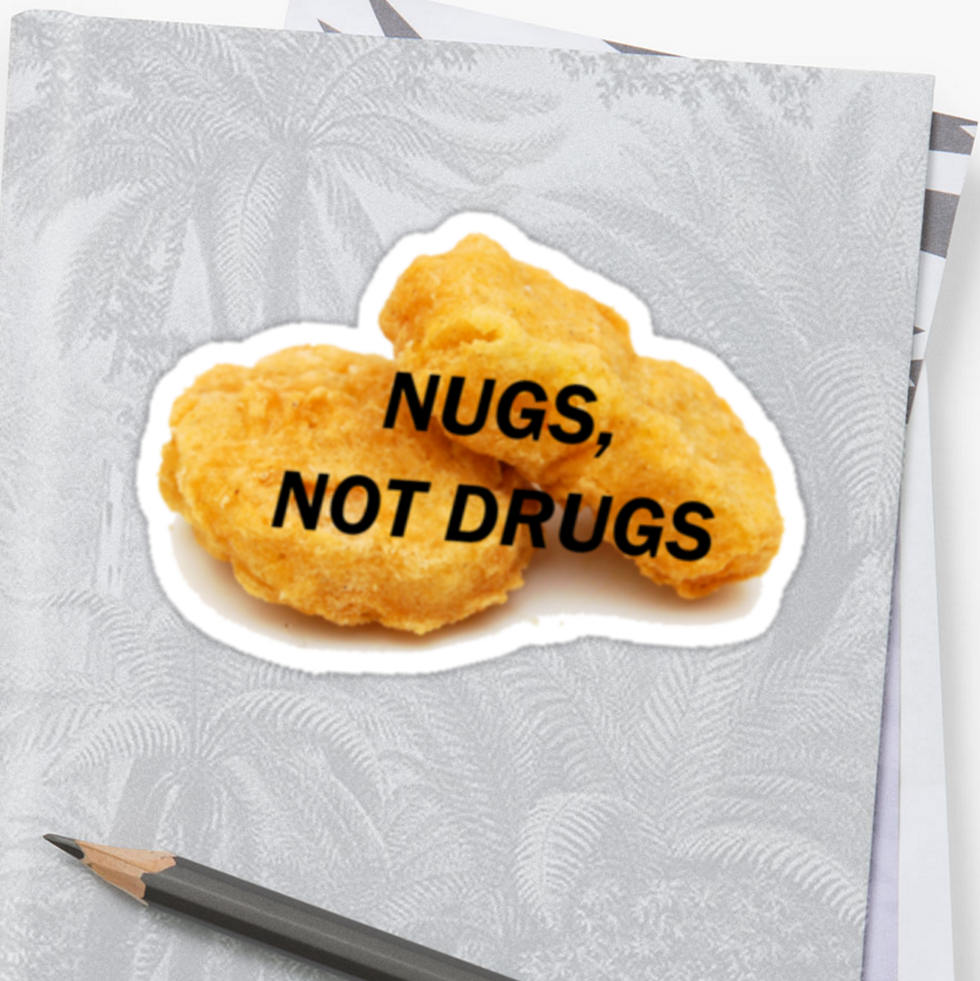 You like rhymes, puns and midnight McDonalds runs for some nugs. Although your stickers say not to do drugs, you still probably do some drugs.
16. A Bob's Burgers sticker.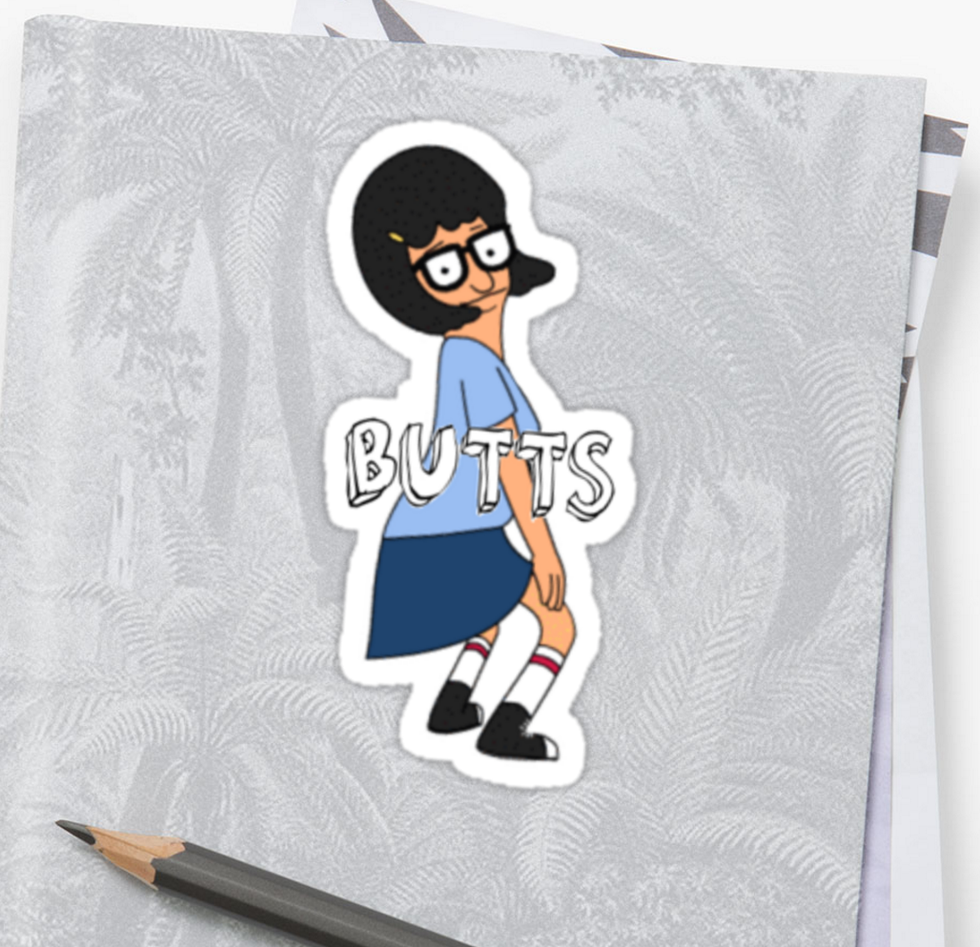 You're a strong, sensual women who likes butts and comedic cartoons. Tina is probably your spirit animal and you want all your tax money to go towards producing more Bob's Burgers episodes.
17. A Kardashians sticker.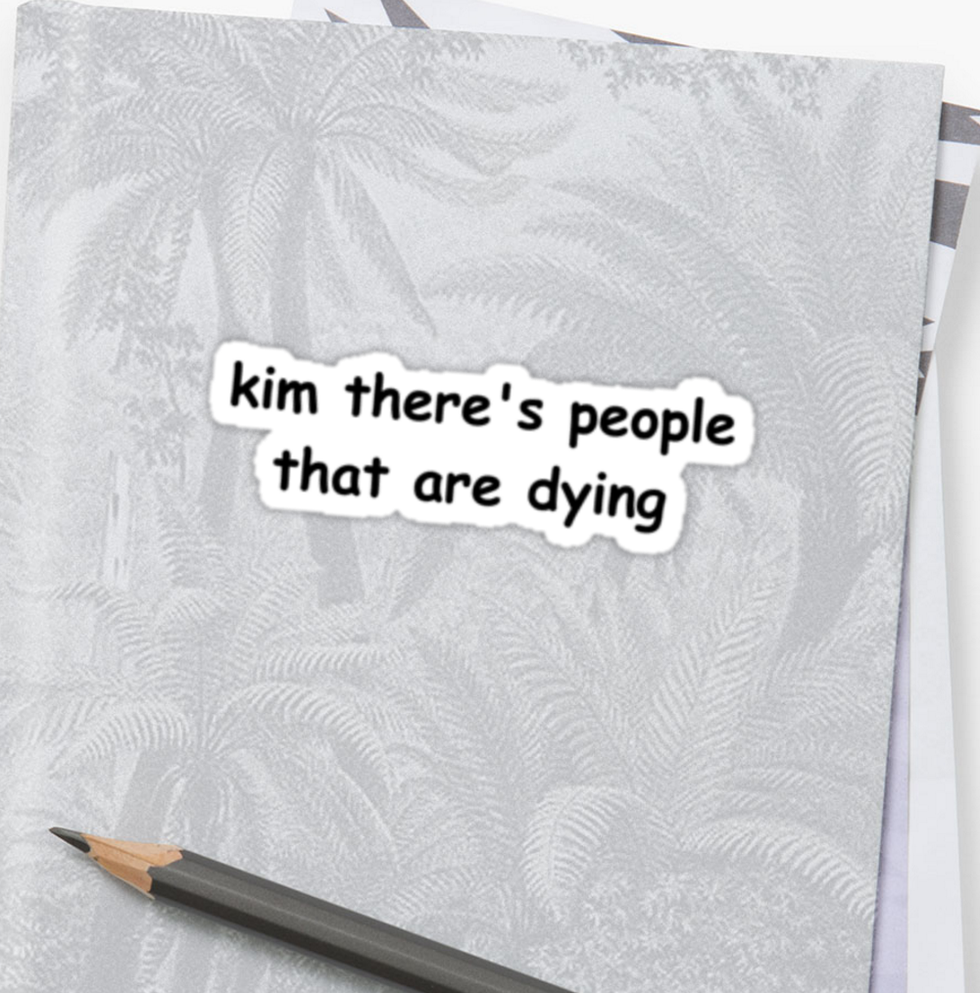 Owning a sticker having to do with any of the Kardashians means you like them, but only "ironically." You also probably bought the expensive Kylie Lip Kit.
18. An alien sticker.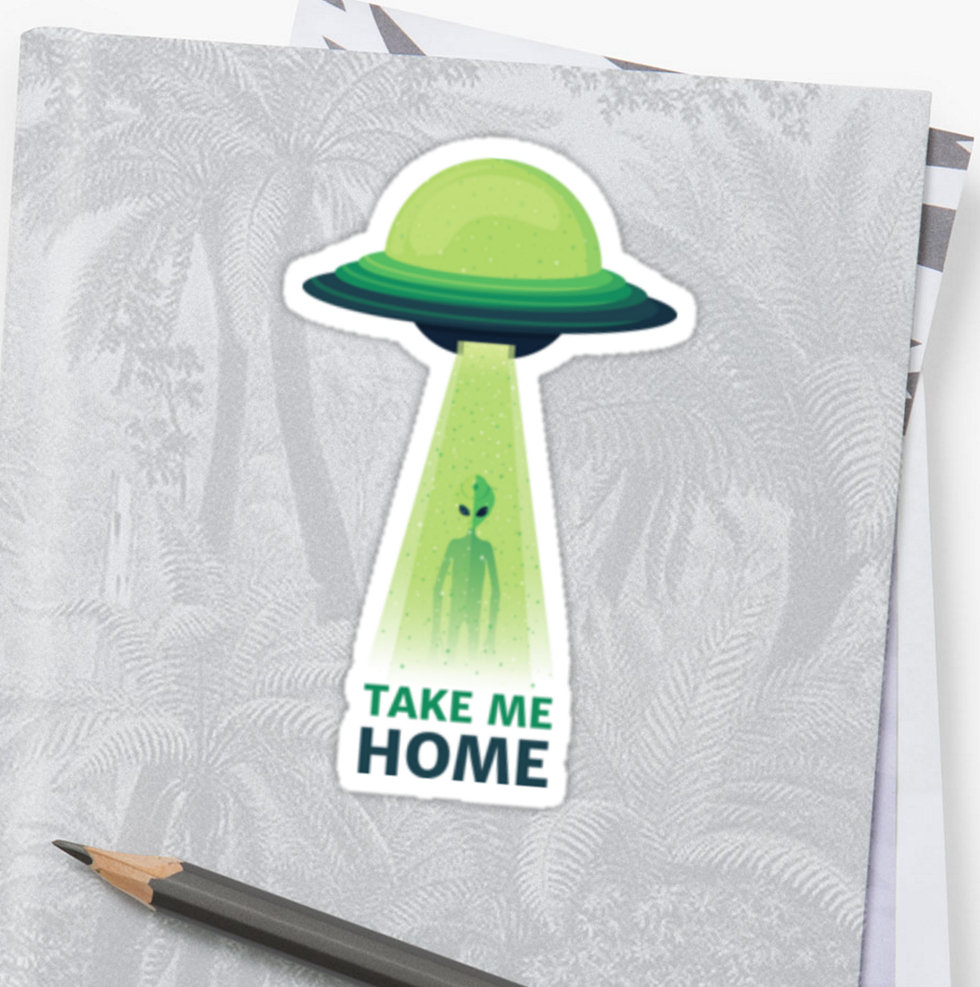 You like looking at the stars and feeling ~existential~ at night. You have dyed hair and a pierced septum, which makes you "edgy."
19. An American flag sticker.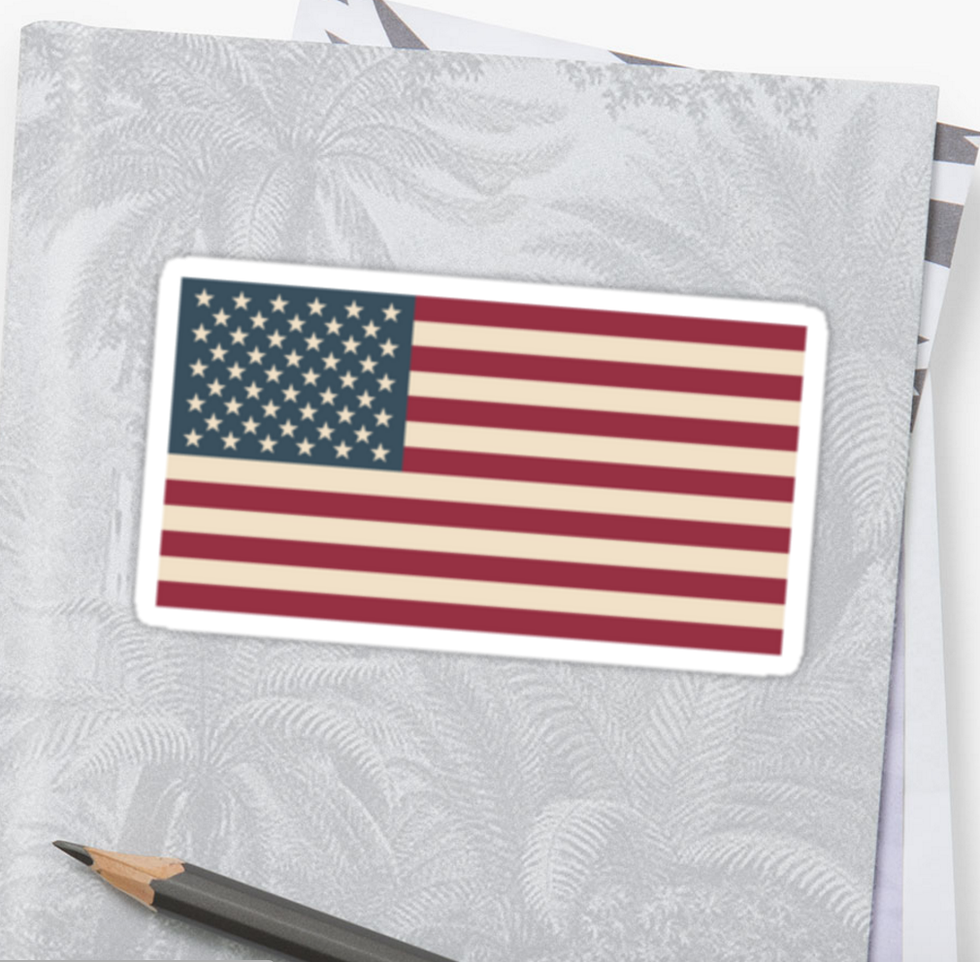 You're from the South, or at least wish you are. Posting Instagrams of you in camo, holding up a dead deer is a daily hobby of yours. We get it, you love America.
20. A TV-show sticker.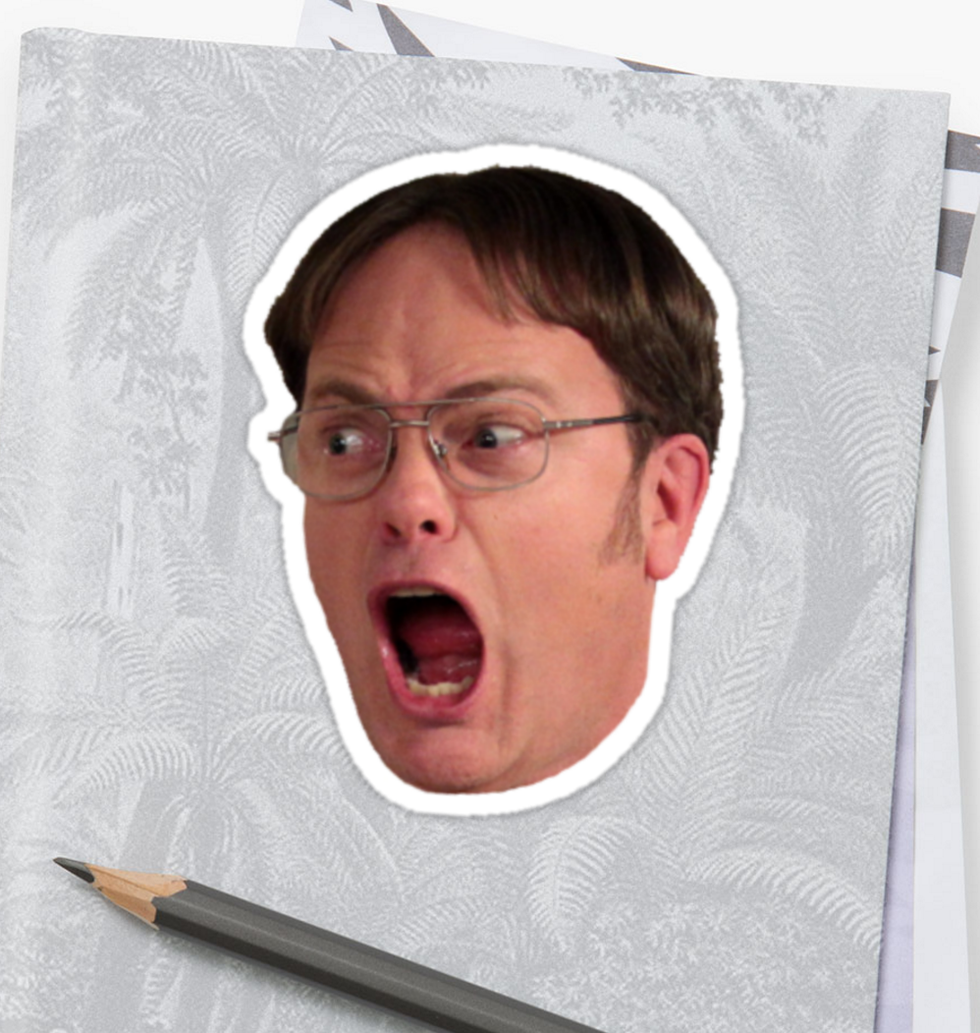 Whether your sticker references "The Office," "Friends," "Grey's Anatomy," "Game of Thrones," "New Girl," "Parks and Rec" or "Gilmore Girls," this is your classic conversation starter. You like to advertise you watch funny TV shows and may or may not be a funny person too.
21. A classic emoji sticker.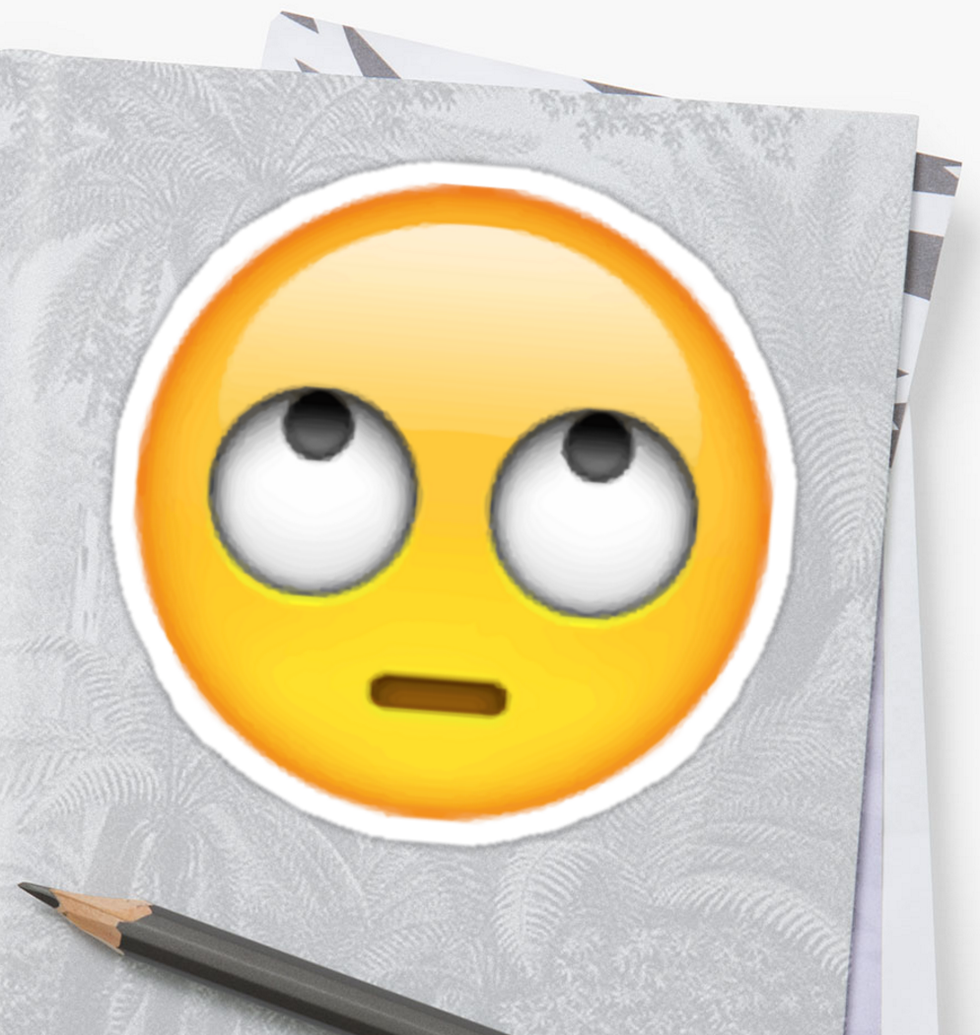 Do you use actual words to have conversations? Nope. Either you just love emojis, or you have an android and can't use real emojis.
22. A funny childhood movie or TV-show sticker.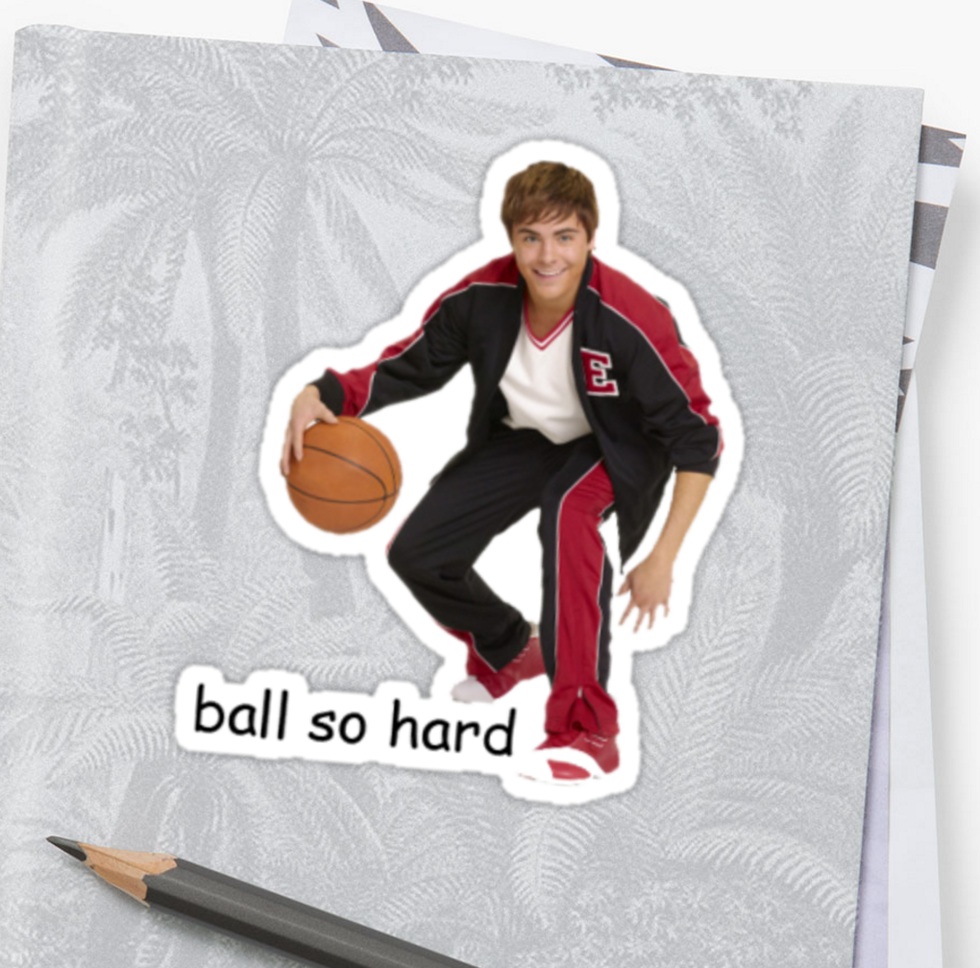 You live vicariously through your childhood and wish you could go back to the early 2000s. You also like dank memes and keeping things relevant. And you may or may not still have a secret crush on Zac Efron.