As an English major, it's easy to feel like I'm about as far removed from the sciences as it's possible to get. I loved all of the science classes I took in high school, and I entertained the idea of going into microbiology, but eventually I ended up in the humanities department. I still have a soft spot for microscopically tiny things, though, and like most people, when I see something really mind-blowing, I remember why I fell in love with science in the first place.
Tardigrades are one of those things.
At first, the name seems intimidating: is it Latin? Greek? Something from Doctor Who? However, things get easier when you realize that they have a nickname, and that nickname is adorable and absolutely deserved: water-bears.
See for yourself: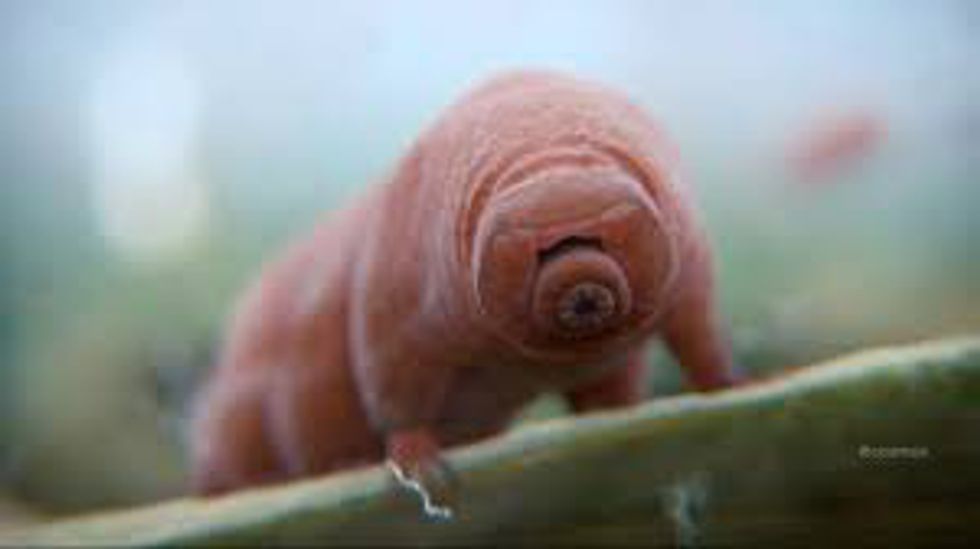 Tardigrades have been under scientific scrutiny since the 1960s, when they were widely considered for use in studying neurological development, but they have been a part of scientific discovery for even longer. The scientist who discovered them, Johann Goeze, gave them the name kleiner Wasserbar ("little water bear" in German, a reference to the lumbering way they move, similar to a bear's gait). Lazarro Spallanzani later renamed the phylum Tardigrada, meaning "slow stepper."
Since their discovery in 1773, over 1,150 species of tardigrades have been identified, making them one of the most diverse families of microorganisms currently known to science. They usually grow to about 0.5mm long, the size of a small poppy seed, just large enough to be seen with the naked eye. They tend to live in moss and lichen and feed on plant cells, algae, and other small invertebrates, which they crush with their small, needle-shaped teeth, or stylets.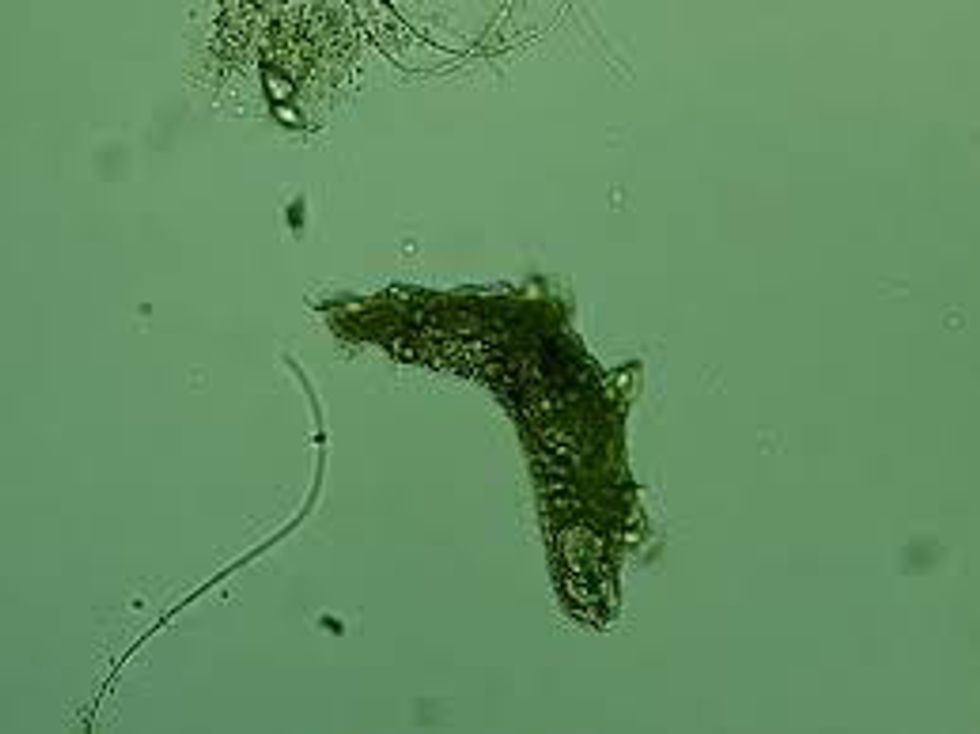 Tardigrades are capable of surviving in environments that would prove uninhabitable for most other creatures. There are some other organisms, called extremophiles, which are able to do this as well, but typically with only one or two types of hazards.
What makes tardigrades so special, however, is their ability to survive these environments by greatly reducing their metabolism through a process called cryptobiosis, entering a dehydrated state in which they can live for up to ten years.
During this time, their metabolism slows to about 0.01 percent of its normal rate, and their bodies can drop to less than 3 percent water. When in this state, they can withstand not only extreme heat and cold, but also levels of pressure, radiation, and environmental toxins that would kill any other living creature.
They have been found in the Himalayas, in various hot springs, under layers of solid ice, and have been artificially transplanted into other severe environments with success, including the Marianas Trench, the Sahara, and even, several times, outer space.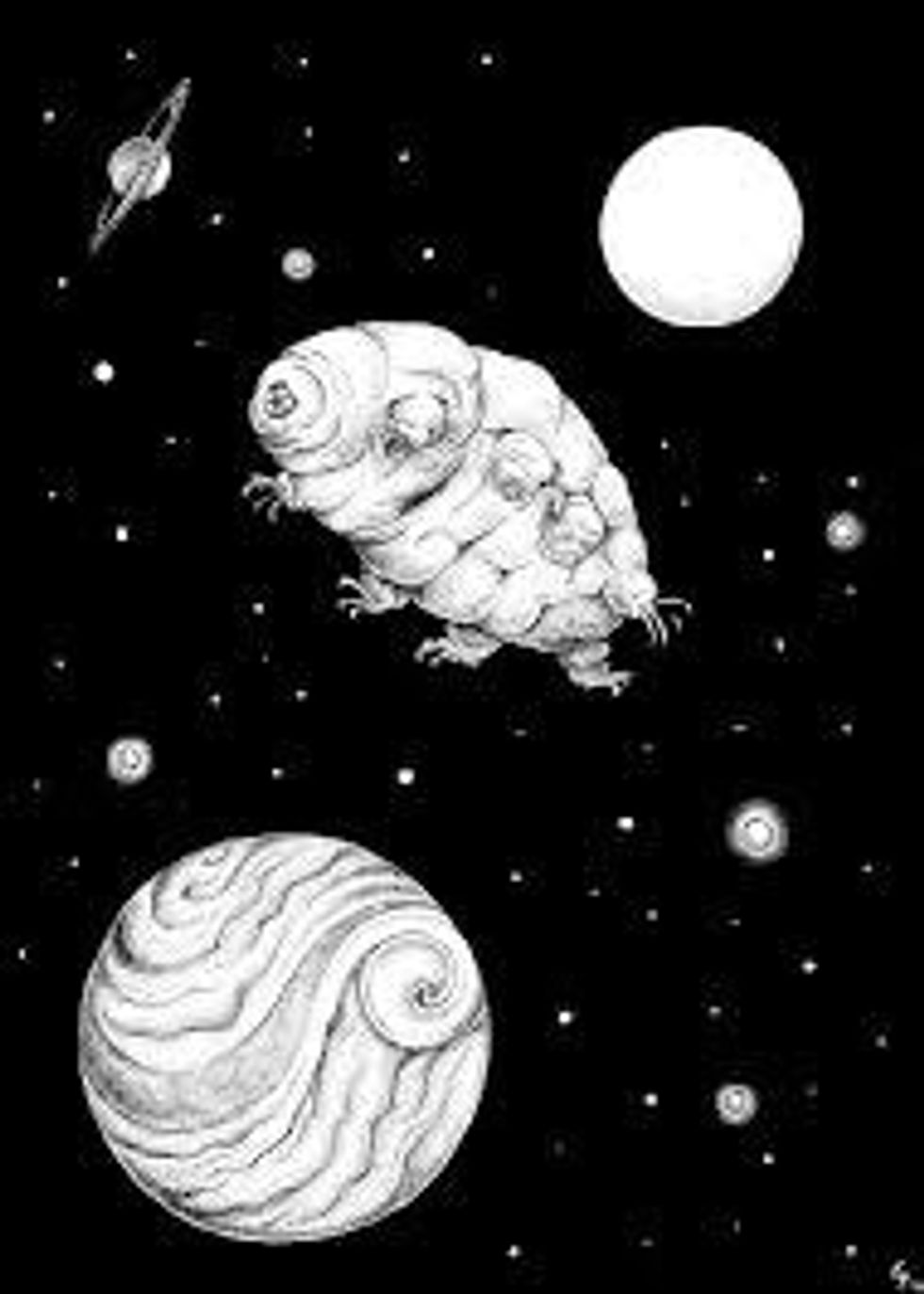 Let me say that again: these things can survive IN SPACE! One can only imagine what it would have been like to be a scientist on the mission that sent the first group of tardigrades, "Honey, I'm going to be home late. I'll be launching a million tiny creatures into the vacuum of space and seeing if they can withstand incredibly lethal levels of UV radiation. Don't wait up."
So, next time someone tells you that science is boring, just show them the tardigrade- it's microscopically tiny, incredibly tough, and oddly, intensely cute. What's not to love?