Old heads, I'm not deeming His Airness (Jordan) unworthy of his status as the GOAT (Greatest of All Time), but Lebron has surpassed the legend in more ways than one. Lebron is the GOAT, just as Kobe Bryant is the GOAT, and eventually some young boul after James leaves the game will become the GOAT. Michael or Lebron, Lebron or Michael, it's 2017 and like it or not, Lebron James is the greatest basketball player on the face of the earth. But you're probably wondering, how can there be more than one GOAT?
See, in the cultural surroundings of basketball, the GOAT is a prestigious title that is the conundrum of many school yard meetings, barbershop debates, and general small talk. It's subjective, simply positioned as the best ball player alive...but only at that moment. Michael Jordan was a pillar in the NBA but has transcended as an associative symbol of basketball. Just as Shaq is a symbol, Bill Russell is a symbol, and Iverson is a symbol (See what I mean? Two last names alone standout to you because of basketball). Though separated by time and ability, they shared the commonality at being one of the greatest in their respective profession. With resumes and cover letters dating back to hooping on blacktops, rings DO NOT qualify one as a great.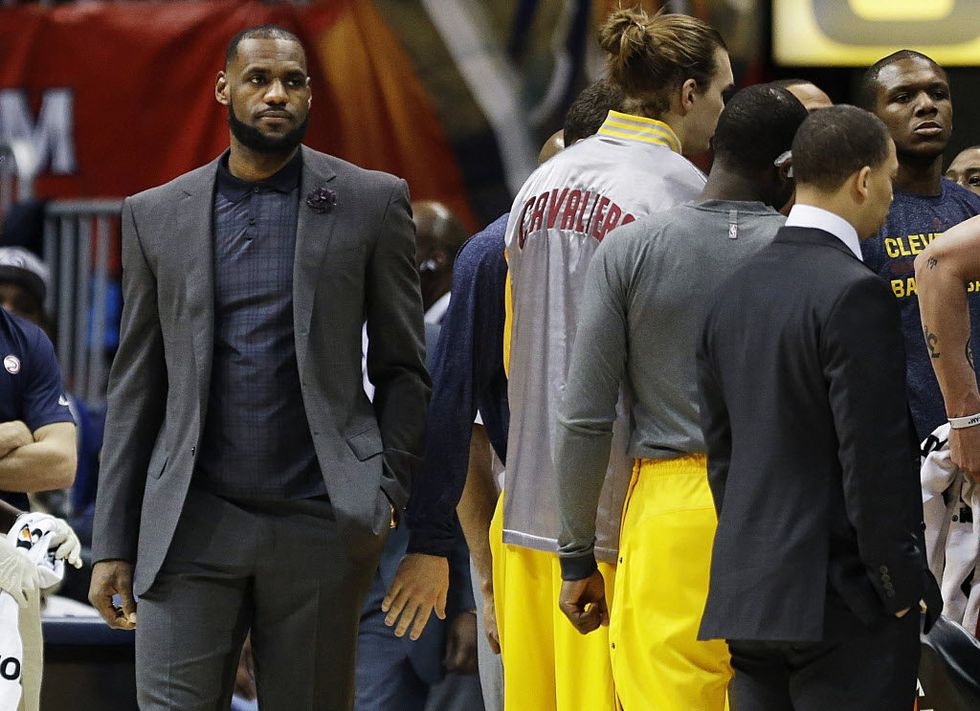 Yes, Mike has one more championships than Lebron, but a championship is a collective team effort regardless of one man's talent. Russell Westbrook is not an NBA champion but has the statistics of a legend and literally plays every game like it's his last. Unfortunately, he's not on a championship caliber team like MJ or Lebron, which enabled the GOATs to win rings. Let's look at the statistics between Lebron and Michael and how it creates a rift between the past and modern NBA.
Regular Season Total Stats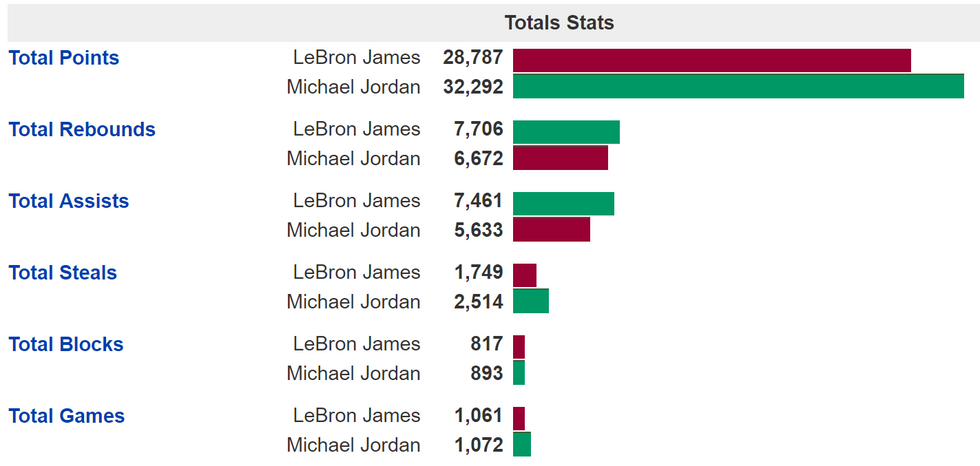 Playoffs Total Stats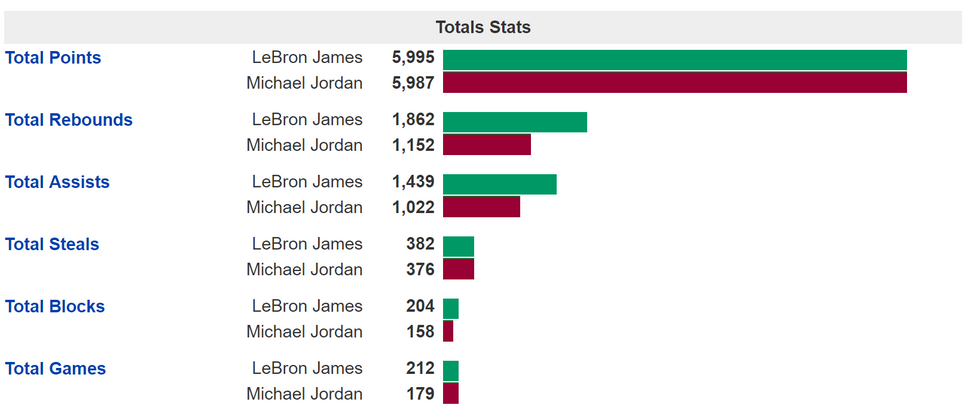 Lebron clearly is on his way to surpassing the legend. He's ONLY 32, and he plays in a game where there are more players who could've competed at the level of Michael Jordan. Today, we have Steph Curry, James Harden, Russell Westbrook, Kawhi Leonard, Chris Paul and a plethora of other modern players able to play with or at the level of Michael Jordan. Remember, professional basketball is still in the making so the actual "greatest" is yet to come. But based on the differentiation between physicality, age, and statistics, Lebron James is better than Michael Jordan. Game 1 of the NBA Finals between the Warriors and Cavs begins tonight at 9 PM Eastern Time on ABC. So in the spirit of this holiday season, go forth and watch Lebron, he's the GOAT now.