Every person around the world has had a life-changing moment, whether it be getting married, starting a new job or trying a new food. To some, a sport is like a religion where their eyes are opened and worlds are shaped. I can say I have seen this happen on American soil and that I believe in the magic of the beautiful game.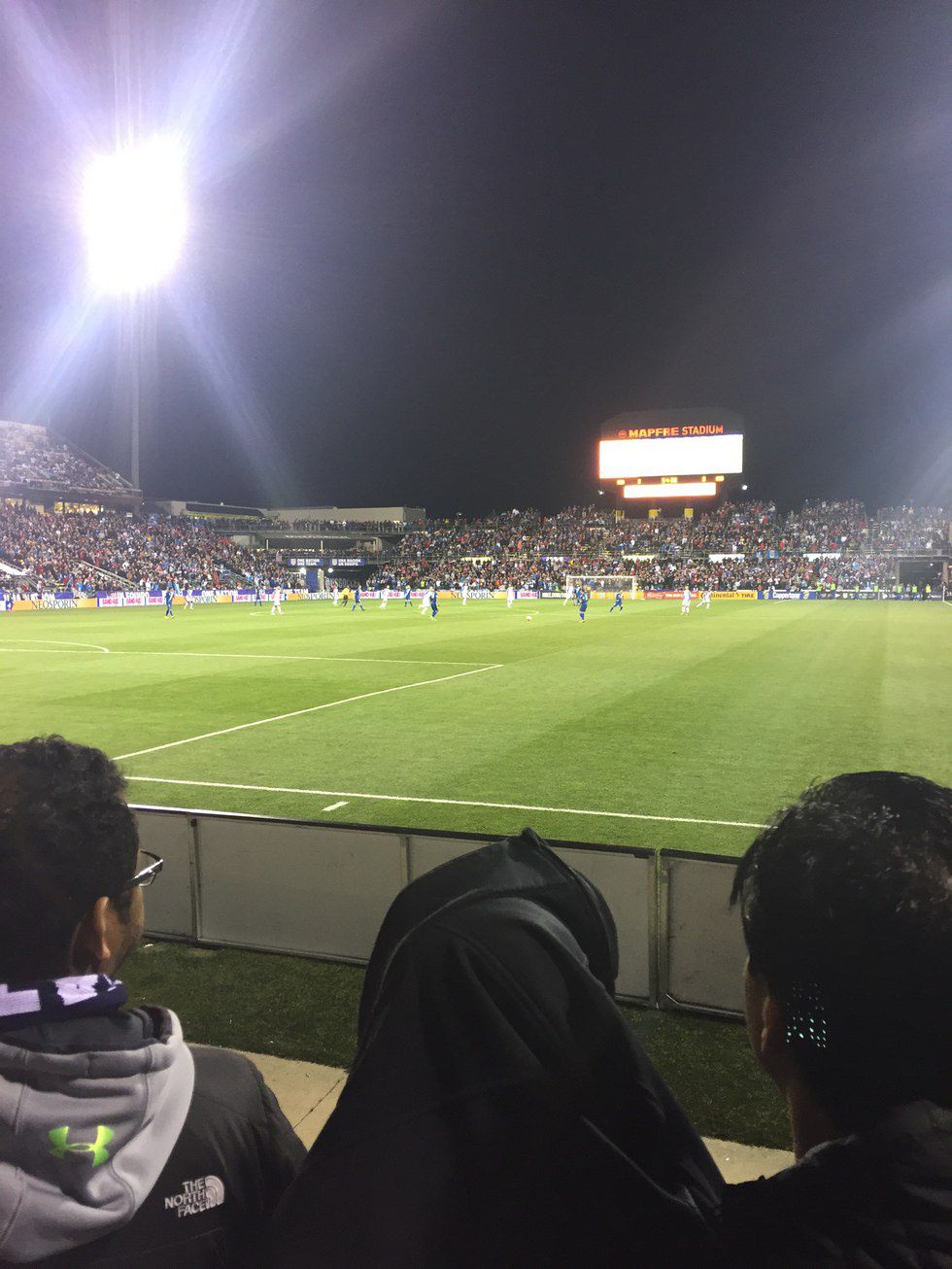 It was mid-February when I saw a tweet from my friend Grant asking if anyone wanted to go with him to Columbus, Ohio for a couple of days to see the U.S. Men's National Team match vs. Guatemala on March 29. This match was a World Cup qualifying match. I immediately opened up my planner and saw that it was the Tuesday after my Easter break. I then looked online at my bank account to see how much money I had. I responded to his tweet and said I could afford to miss a couple of days. Soon, we were planning for our trip.
The trip from Central Iowa to Central Ohio is 10-hours by car, and what a grueling 10-hours it was going through Illinois, Indiana and into Ohio. By the time we reached our hotel late at night on the 28th, I was worn out. I quickly changed and got ready for bed because I knew I had to have enough energy to be ready to cheer with The American Outlaws (the unified and dedicated supporting group for the U.S. Soccer Teams). The American Outlaws are best-known for their loud songs and cheers while supporting the red, white and blue. There are chapters all across the country and where the U.S. goes, they will definitely follow.
Match Day was finally upon us and Grant and I made our way to MAPFRE Stadium. Beforehand, there was a tailgate outside the stadium which was sponsored by the Columbus chapter of The American Outlaws. It was fun to get free food and meet different fans from all over that were dedicated to their team. My heart was pounding as it grew closer and closer to the time when we could go inside. The atmosphere was electric as the stands were filled by fans, both American and Guatemalan. Grant and I were lucky enough to get seats in the second row in the supporters section.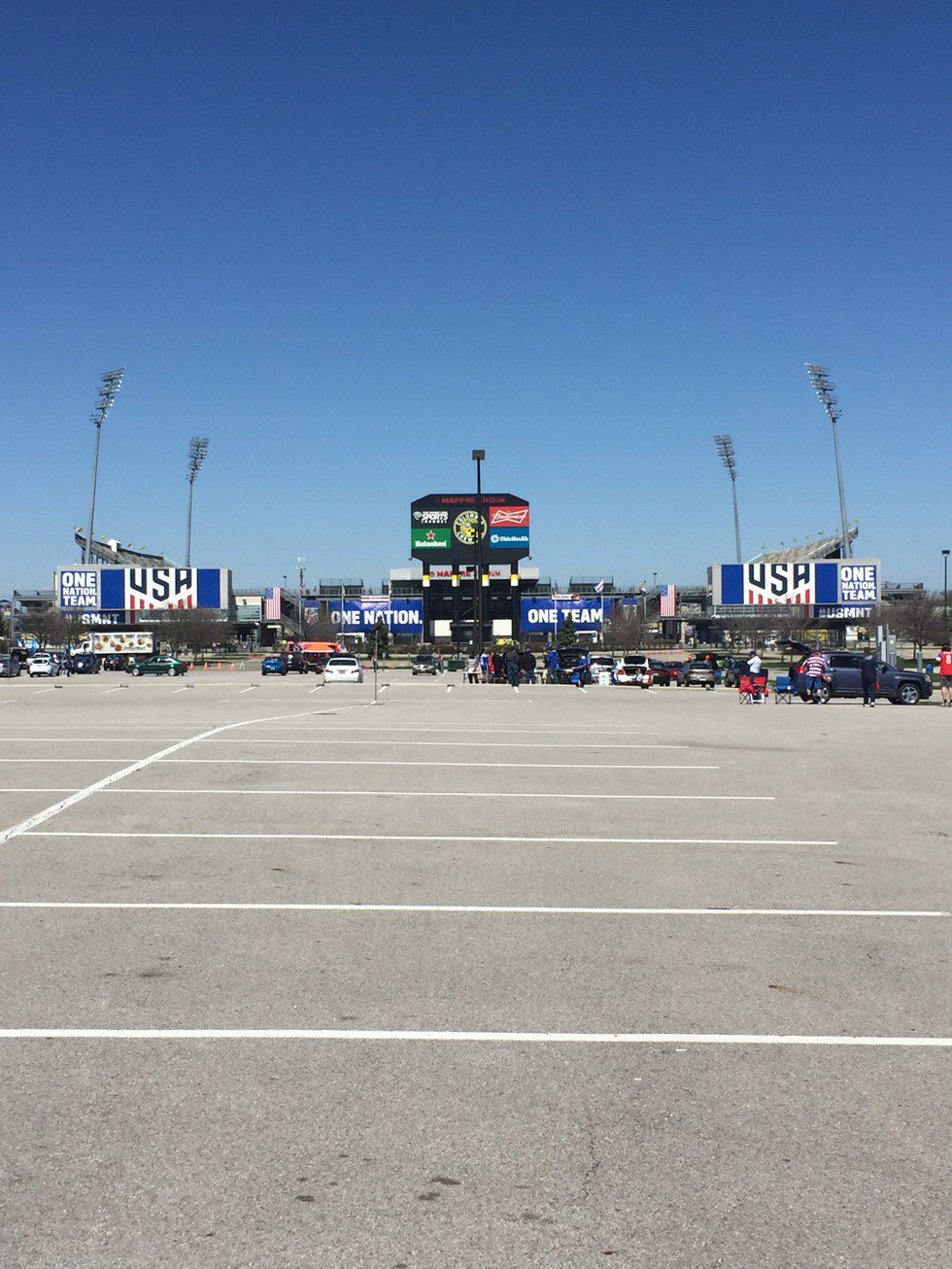 What happened during the next few hours is hard to put into words. The U.S. won the match 4-0 and with every goal my voice grew weaker from yelling, singing and cheering. With every goal attempt, time stood still as my breath caught in my throat -- anticipation filling my lungs. With every goal, my heart filled with some kind of emotion; a sort of uncontrollable joy. My legs were numb since it was only 40- degrees outside, but I felt warm all over. The lights in the stadium were dull in comparison to the American spirit emitting from the stands. The energy was felt for a long time afterwards as we walked back to our hotel.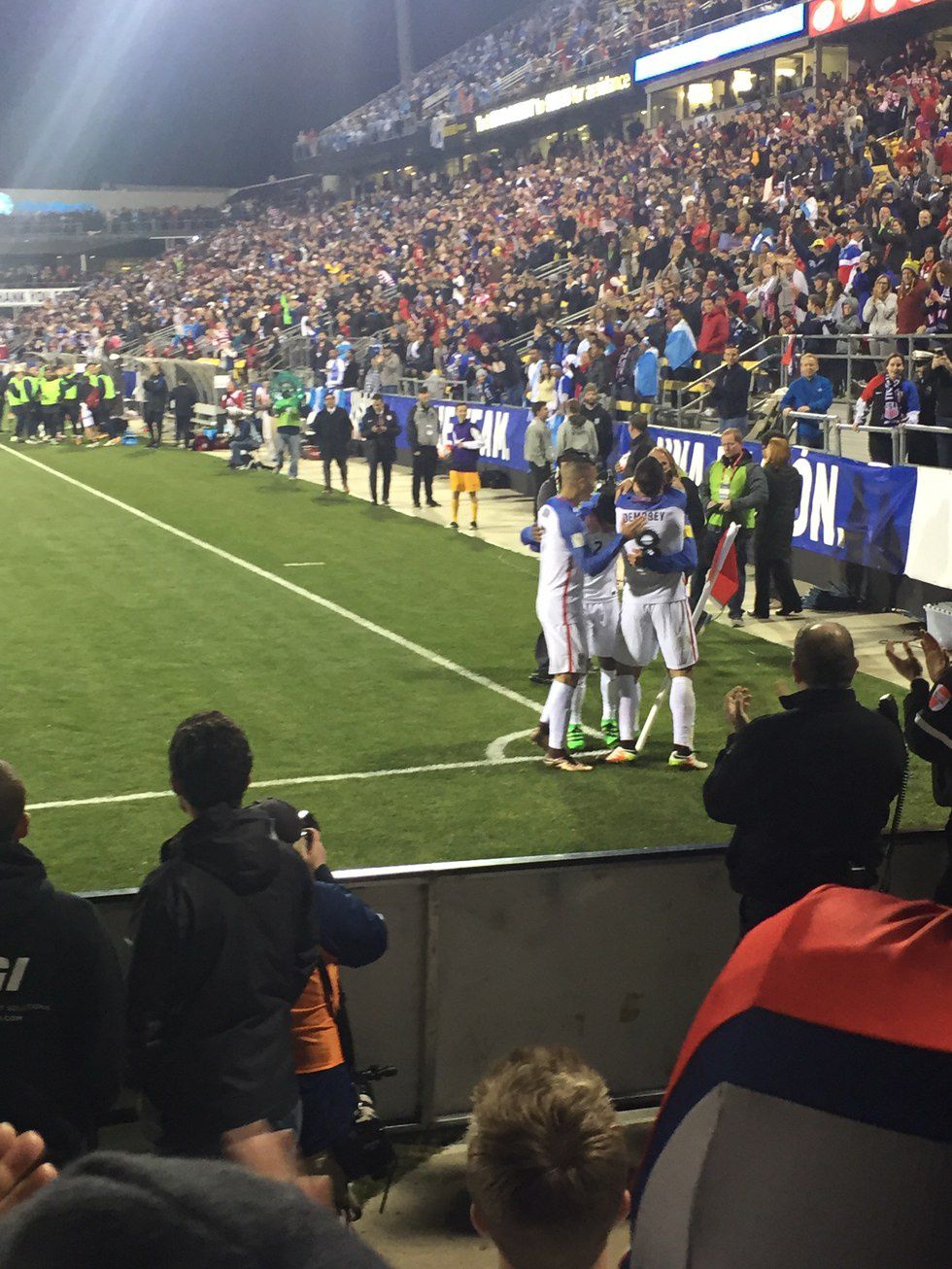 After our 10-hour drive to Iowa the next day, I was back at college and collapsed onto my bed. While I was lying on my bed and trying to reflect on my time there, I started to cry. I didn't want to be back to the reality of my stressful college life, I wanted to go back to the city where my worries went away for a few blissful hours. That match allowed me to see into the eyes of other fans of the sport just like me. What I love about soccer is that no matter your background, race, income, etc., the beautiful game is always the same. Now whenever the U.S. plays and I can hear the chants, I sing as loud as I did that night in Columbus:
"We love you, we love you, we love you, And where you go we'll follow, we'll follow we'll follow. Because we support the U.S., the U.S., the U.S. And that's the way we like it, we like it, we like it!"