Summer camp counselors.
Sorority girls.
Some would say: Those two have nothing in common.
I say: There are lots of things they have in common. In fact, I can list
1. Special Outfits
Sororities: You have special attire for recruitment events and special attire for formal meetings. But most importantly you have a T-shirt for everything. EVERYTHING.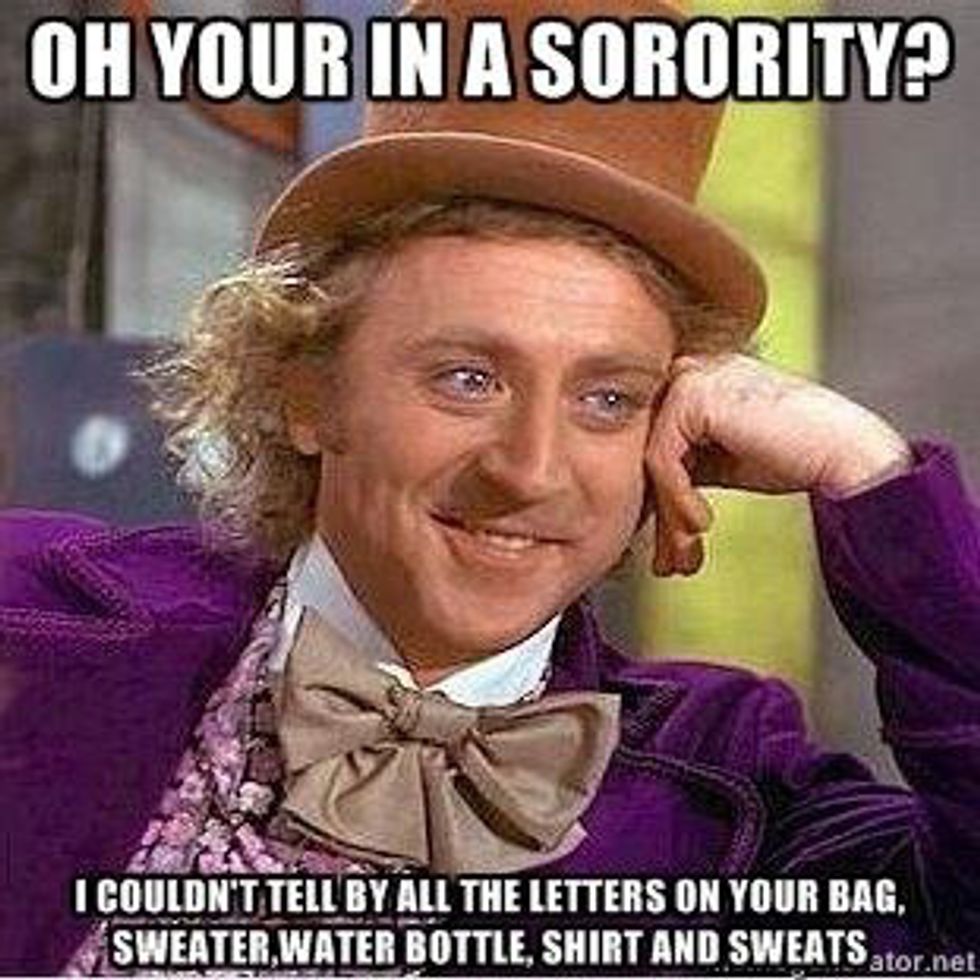 Camp: Some days it's Wolf-Shirt Wednesday, other days you wear your Groutfit (aka grey outfit). Most of the time though it one of your million camp shirts with Nike shorts.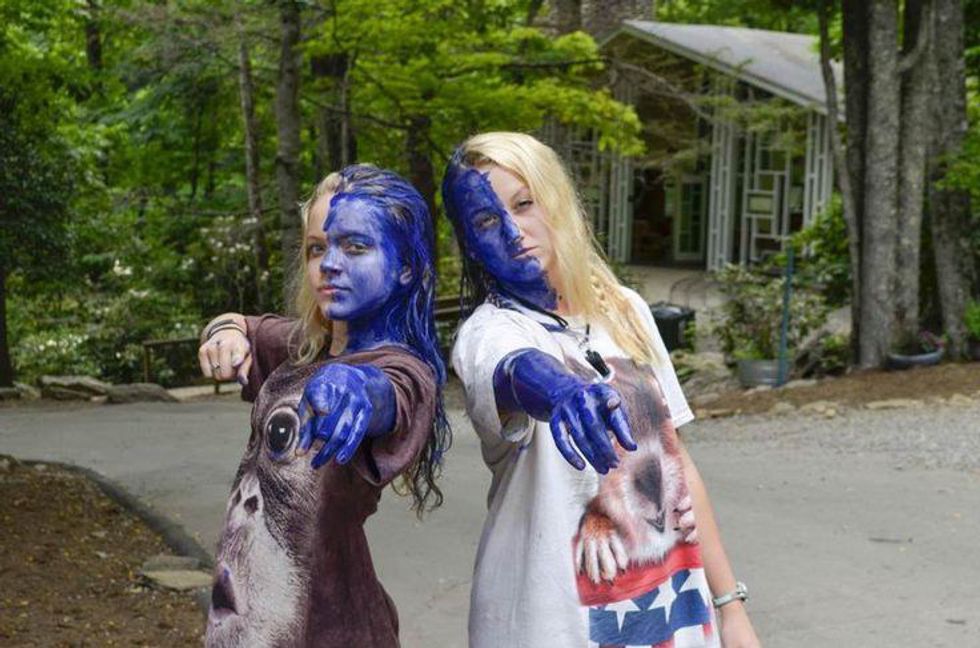 2. Cheers, Chants and Songs
If you plan on joining a fraternity or sorority, I hope you like learning a million chants and cheers about your organization, not to mention endless pop songs and raps with the organization's letters, colors, mascot, inserted into every other line. Some of them are awesome and will give you a sense of pride as you shout/sing them. Others might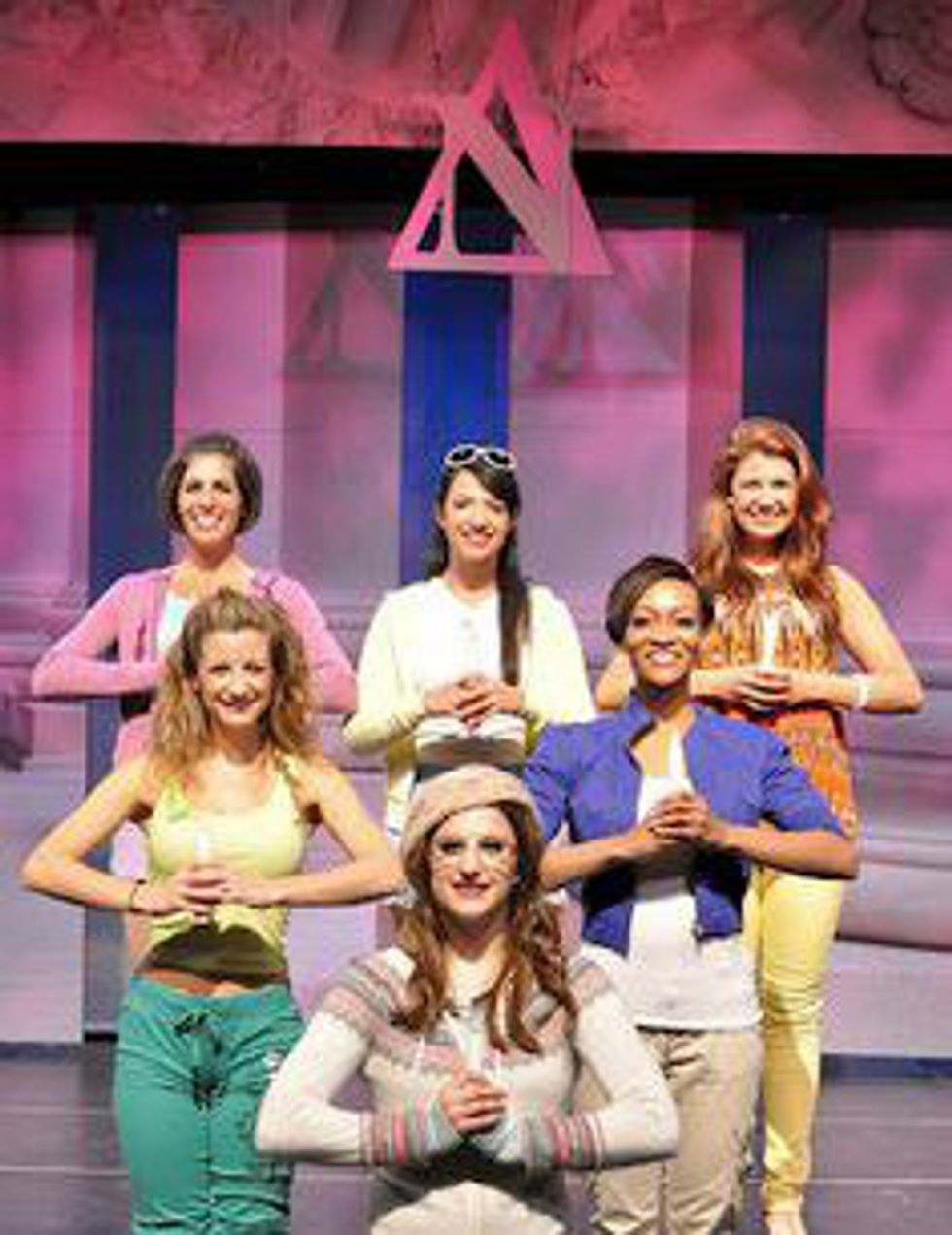 At camp, be prepared to do cheers and chants to entertain the kiddies. Be prepared to sing about moose, donuts, little canoes, and three blind jellyfish. Multiple times a day. In addition to singing morning songs, songs before meals, and campfire songs. If your camp is Christian based then you can't leave out worship music and blessings before meals. THAT YOU SING!
[rebelmouse-proxy-image https://media.rbl.ms/image?u=%2Ffiles%2F2016%2F03%2F27%2F635947118154273290347075334_spongebob-campfire-o.gif&ho=https%3A%2F%2Faz616578.vo.msecnd.net&s=590&h=6131be755581bbd5ea1f1dd16a07c5d97e3b69d69656f3e50e07e65d283adda3&size=980x&c=1435096272 crop_info="%7B%22image%22%3A%20%22https%3A//media.rbl.ms/image%3Fu%3D%252Ffiles%252F2016%252F03%252F27%252F635947118154273290347075334_spongebob-campfire-o.gif%26ho%3Dhttps%253A%252F%252Faz616578.vo.msecnd.net%26s%3D590%26h%3D6131be755581bbd5ea1f1dd16a07c5d97e3b69d69656f3e50e07e65d283adda3%26size%3D980x%26c%3D1435096272%22%7D" expand=1]
If you join a sorority or work at camp, it's best to assume that you might lose your voice now and then.
3. Secrets
In every Greek organization, there are secret words, songs, and rituals. It's what makes your bond with your sisters different from your bond with other friends. There are also terms like PNM, which stands for Potential New Member. Code words like this are what you will be using on a daily basis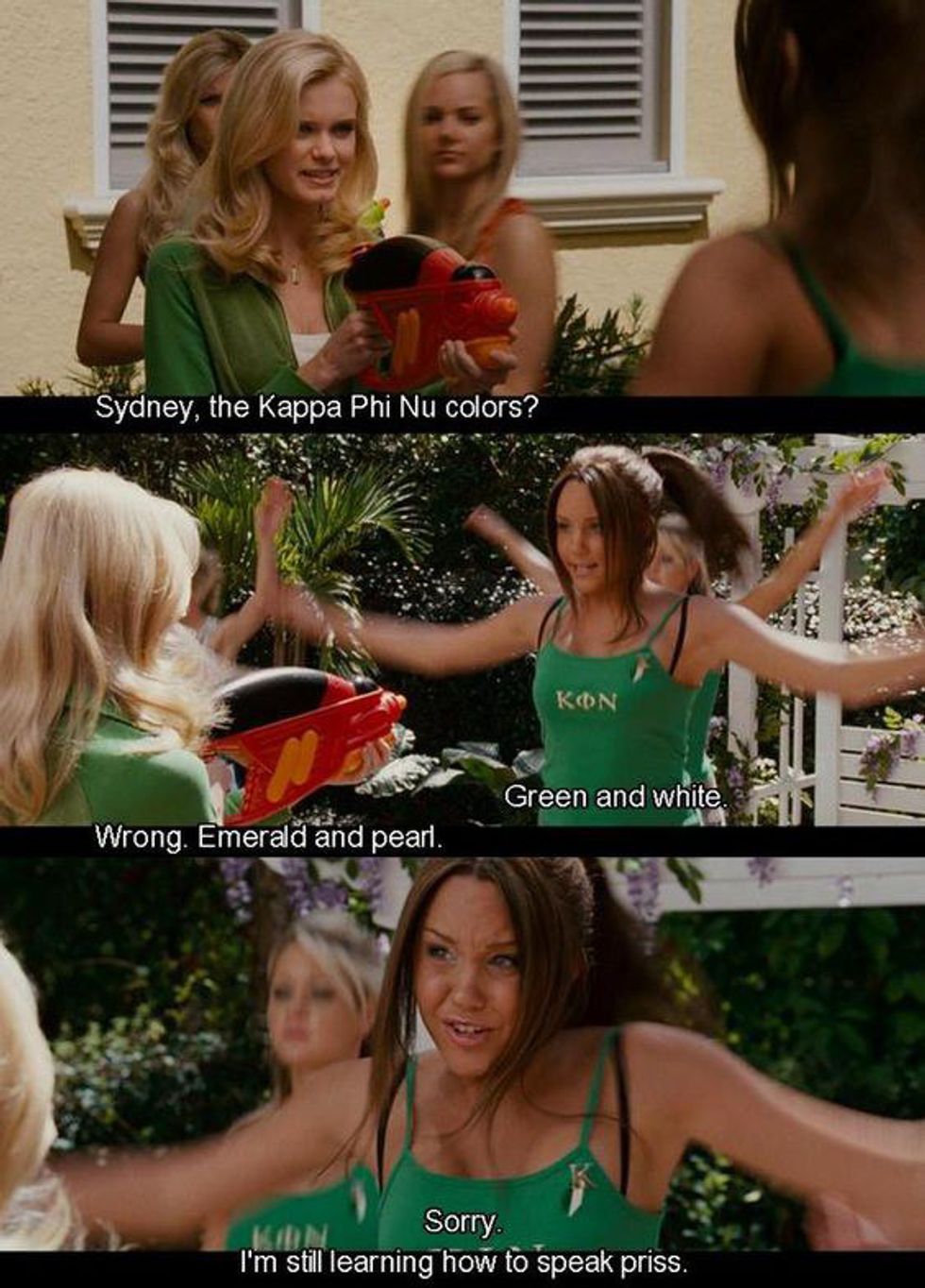 At camp, there are also secret words and rituals you will develop, mostly for the purposes of having a conversation with another counselor that will go over a child's head. Example: C.O.W=Camper of the Week. Cliff kid=Kid you would kick off a cliff if you had the opportunity.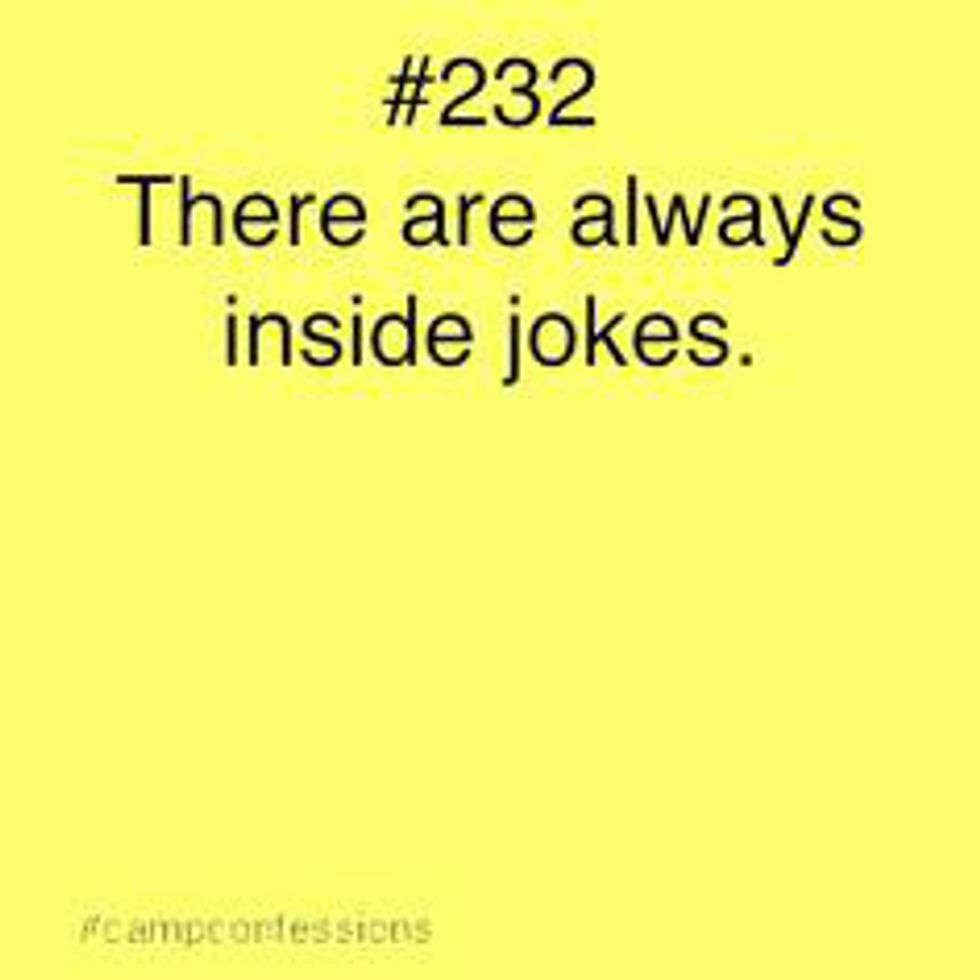 Also, nicknames. Whether you're at camp, in a sorority, or a fraternity, there's at least two people whose real names you do not know. Just another layer of secrecy that Greek organizations and summer camps share.
4. Themed Parties
In a Greek organization, socials and mixers can have wacky and hilarious themes that you have to improvise costumes for. Bid Day themes may also require some last minute costume coordination.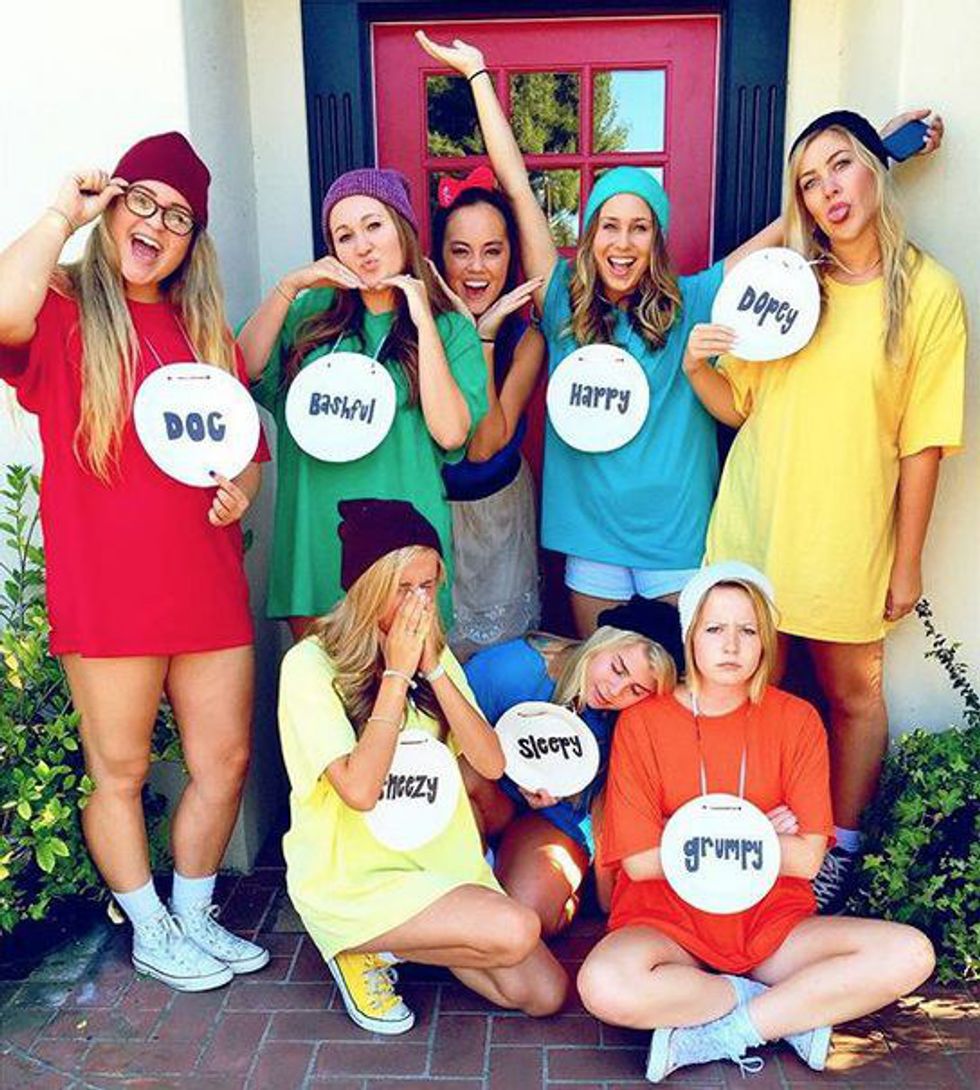 At camp, there are also themed events and parties that require last minute costumes, but these events might just be EVERY DAY.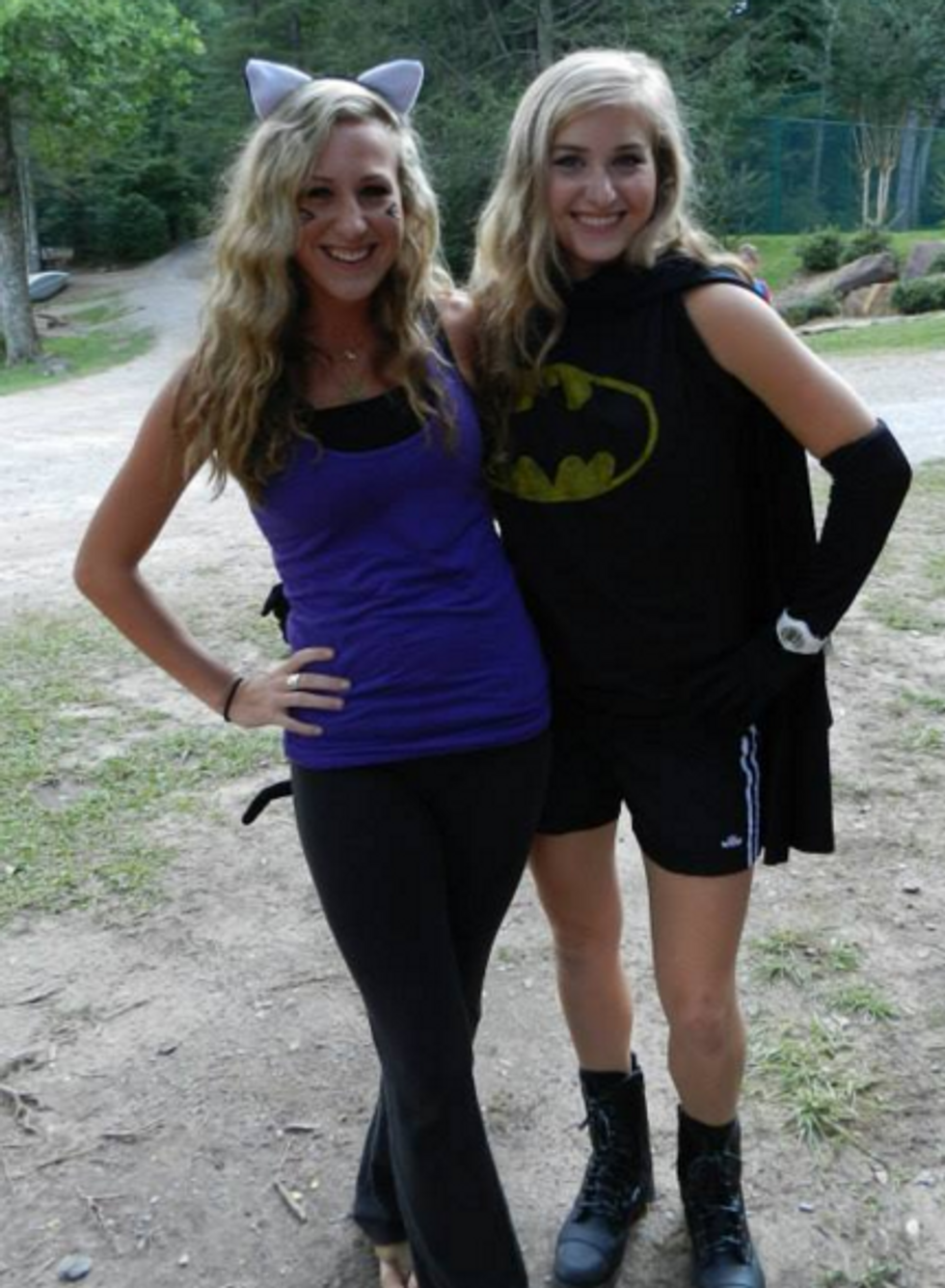 5. The Burden of Authority
Leadership is great and if you want an organization that gives you the opportunity to flex your leadership skills, then being in a sorority or fraternity is for you. However, it's not always fun or even enjoyable. Sometimes people won't agree with your schedules, new ideas, or will think that you are just plain . . . wait for it. . . . bossy. Having that kind of power, whether you're the fraternity president or just the head of a committee, can be rewarding, but also very hard.
The same thing can happen at camp. When you're in charge of kids, you may be like a superhero to them one day, and they may HATE you the next day because you told them to make their bed. It's tough.
If you are in charge of delegating kids or your sorority sisters, don't be surprised if they occasionally see you as Ben Stiller in "Heavyweights".
[rebelmouse-proxy-image https://media.rbl.ms/image?u=%2Ffiles%2F2016%2F03%2F28%2F635947779280491441-1853929446_tumblr_m7smyde2xA1rn5a30o2_250.gif&ho=https%3A%2F%2Faz616578.vo.msecnd.net&s=929&h=20495c3f9b9da780301c0df9123ab1b6b1a185088b8fa2ff0bb30eb24cda1f46&size=980x&c=3777321982 crop_info="%7B%22image%22%3A%20%22https%3A//media.rbl.ms/image%3Fu%3D%252Ffiles%252F2016%252F03%252F28%252F635947779280491441-1853929446_tumblr_m7smyde2xA1rn5a30o2_250.gif%26ho%3Dhttps%253A%252F%252Faz616578.vo.msecnd.net%26s%3D929%26h%3D20495c3f9b9da780301c0df9123ab1b6b1a185088b8fa2ff0bb30eb24cda1f46%26size%3D980x%26c%3D3777321982%22%7D" expand=1]