Madison Holleran was believed to have the perfect life. Division 1 track athlete, large social circle, student at prestigious university, and, of course, absolutely stunning. Through an iPhone screen, Madison's life appeared superlative. On the inside, however, she was fighting an invisible battle.
"What Made Maddy Run" chronicles the story of Madison Holleran, a cross country and track athlete entering the University of Pennsylvania who tragically committed suicide in the midst of her freshman year. Author Kate Fagan delves into Madison's life, articulating and capturing Madison's experience and detailing her story to the public eye. Her shocking death in 2014 sparked important conversations of the obscured troubles of the American youth by their external appearances as reflected on social media.
Madison faced two unfamiliar but pervasive challenges at UPenn that ultimately contributed to her death: Primarily, the dauting transition from high school to Division 1 collegiate athletics, and secondly, the new pressures created by social media to maintain external appearances.
In high school, student-athletes candidly receive countless comforts that they presumably take for granted--the convenience of a predictable routine, living in a supportive setting, achievable classes, easier practices and a less competitive environment. All of these comforts and overall success in a variety of areas make for a usually stable sense of happiness and well-being. At the Division 1 level, all of these familiarities vanish and athletes are dealt a new location, new teammates, and a new coach with no established support system. Competing at this higher level additionally includes increased practice intensity, training time commitment, and endless physical exertion. Madison's freshman year was indeed a rollercoaster of highs and lows, an extreme ride in reality that she could not exit. Madison forced herself to experience the joys of college, though simultaneously struggling internally with anxiety, sadness, and questions of self-worth caused by the Ivy League academic and athletic pressures. Ultimately, competition was the crutch sustaining her, but who could blame her since competition was what she knew and on which she thrived. Her crutch, however, required such demands on her time and energy to compete successfully and stole the opportunities to develop personal satisfaction outside of athletics. Madison was forced to hide her new, unpleasant emotions from her friends, family, and coaches and to adhere to the obligatory traits of athletes as strong and tough.

Madison's situation is not unfamiliar to most college athletes. Runners, in particular, demand the highest level of physical performance everyday, sometimes twice a day. Because of the individual nature of the sport, running tends to attract perfectionists. Fagan states it best in noting, "A runner is always attempting to control everything—time, energy, form, workouts, food intake, hydration." Runners tend to be hardest on themselves when they perform poorly, as they feel they only have themselves to blame. Madison, like most runners, also struggled to cope with failure. And as her success grew, she felt the immense pressure carrying into her collegiate career of outsiders expecting her to always outperform the competition. Madison, like many of us, broke down in tears at a loss. The transition from high school sports to elite college athletics in its current state continues to lack the emotional and mental support many student-athletes require to find not only success, but happiness.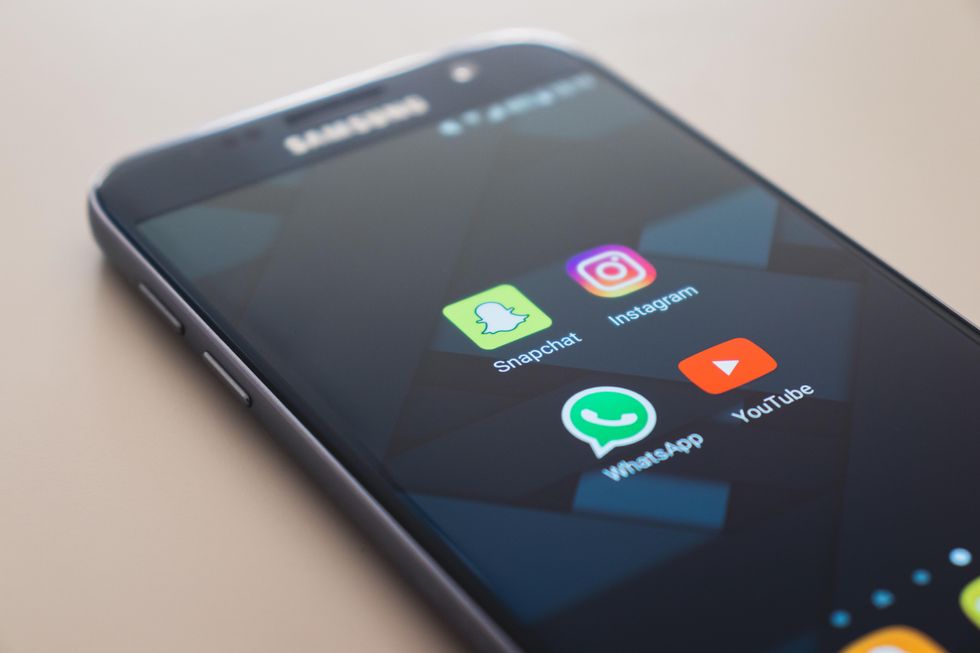 Photo by Christian Wiediger on Unsplash

Madison's internal voice was screaming that she needed help. In contrast, her Instagram profile reflected the life of a happy, successful, and thriving college freshman. Madison's story took place in 2014, the humble beginnings of the beastly form that social media has evolved into today. Madison knew that the perfect life she was portraying on Instagram was far from reality. In fact, this false portrayal was her exact intention. Nonetheless, she struggled to apply similar logic when analyzing the lives of others through Instagram's filtered lens. This comparison phenomena has proved lethal to the lives of many users, particularly women. The Girl Scouts reported that 74% of girls believe other females use social media sites to appear "cooler than they are''. Instagram has become a place where individuals are not simply capable, but encouraged to illustrate the highlights of their realities, and to discard the shortcomings. This superficial platform has cultivated a dangerous comparison culture that roots feelings of anxiety, depression, loneliness, and low esteem in others. Today, society has begun to acknowledge these pitfalls, specifically with photo-based media like Instagram. Regardless, Instagram is still far from perfect. In hand with the pressure to appear excelling on screen, Madison struggled with the lingering burden to match the perfect avatar she disguised as herself on her Instagram, making it difficult to address her feelings with others.
Author Kate Fagan supplies a deep insight into the issues of mental health and suicide rampant in college sports. She details some shocking statistics compiled by the NCAA.
"As of 2014 fewer than 25 division 1 athletic departments employed a psychologist on staff."
"28% of female student-athletes and 21% of male student-athletes reported feeling depressed."
"48% (48!!) of female student-athletes reported feeling anxious and approximately 14% said they had seriously considered committing suicide."
"Suicide ranks as the third most frequent cause of death among student-athletes — behind accidents and cardiac failure."
Since sports are about masking weakness, eliminating the stigma around the discussion of mental health in athletics would be a paramount step in the right direction, and university athletic departments should assume the responsibility of driving this change. Student-athletes face an immense amount of pressure to perform due to the money invested into sports by schools. Coaches jobs rely on the performance of their athletes, which can contribute extra strain on athletes to perform. Yes, student-athletes are used to and willing to work incredibly hard for their goals, however, as the culture surrounding sports is focussed on strength, toughness, and winning, widening this culture to include the discussion of mental health is necessary.
In the end, Madison's story and its many lessons all correlate with pressure. Pressure to perform, pressure to appear thriving, pressure to appear strong, and the most fatal, pressure on oneself. As runners understand the autonomous structure of their sport, this group tends to put too much pressure on themselves to perform, appear thriving, appear strong, consequently leading them to minimize their own problems in their minds.
I am frightened to think that myself and other runners I know could have easily experienced Madion's fate. I wish Madison could have known that she was not alone, and that countless athletes face similar feelings and endure similar struggles. Madison's story needs to be remembered as the loss of a young beautiful soul, and as an example of the reasons that mental health must be a priority in athletics. I hope you all take the time to read Madison's story, and more importantly, I hope that others with struggles similar to Madison's now see that they are not alone. Lastly, I hope that those who are not struggling feel more comfortable in supporting their teammates and rivals and guiding conversations about these issues.
I have listed below what I believe should be enacted by collegiate athletic departments in service to the mental health of their student-athletes:
-- Special training for coaches and athletic staff
-- A sports psychologist for each individual team
-- Frequent academic and career counselor support to ensure academic and post-collegiate success
-- Creation of student-athlete mental health clubs and organizations
-- Trainings for athletes including meditation training and suicide training
-- Funding from athletic departments for student-athlete programs dedicated to ending the stigma
National Suicide Prevention Lifeline: 1-800-273-8255
24-Hour Crisis Center: 1-800-273-TALK (8255)
Mental Health Services Administration (SAMHSA): 800-662-HELP (4357)