Growing up with vitiligo was not always ideal nor easy. I can remember all the way back to elementary school when friends would innocently and unknowingly ask me, "Why do you have eye shadow on only one eye?" Little did they know, it was not eye shadow - it was vitiligo.
Vitiligo is a pigmentation disorder in which melanocytes (the cells that make pigment) in the skin are destroyed. As a result, white patches appear on the skin in different parts of the body. My white patches happen to appear on my face - most prominently, my left eyelid.
Vitiligo is not usually harmful physically but it can often take an emotional and psychological toll on those who have it. People with vitiligo can experience emotional stress and a lack of self-esteem. I've tried to always play it cool when people ask me about it, pretending like it doesn't matter, but it is often difficult. I know that compared to others who have vitiligo, I am pretty well off in that I don't have focal pattern vitiligo (the depigmentation is limited to only one area) but that does not mean that I can always brush it off like it's not there.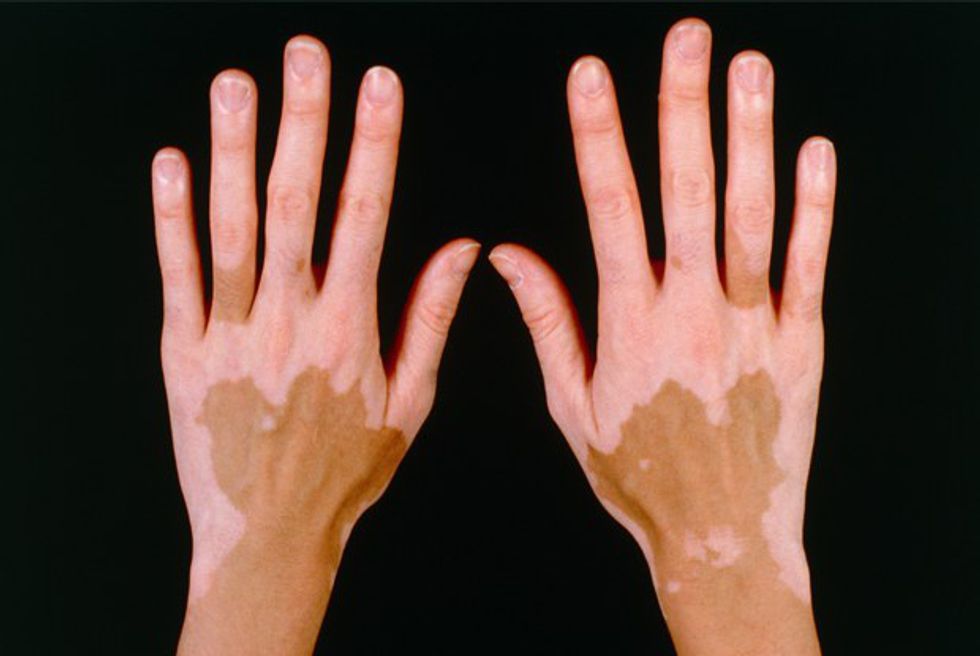 Recently, I discovered Canadian model Winnie Harlow. Harlow was a contestant on the twenty-first cycle of America's Next Top Model. She is different than most models that I am used to seeing because she also has vitiligo, and hers is very prominent and located over most of her body.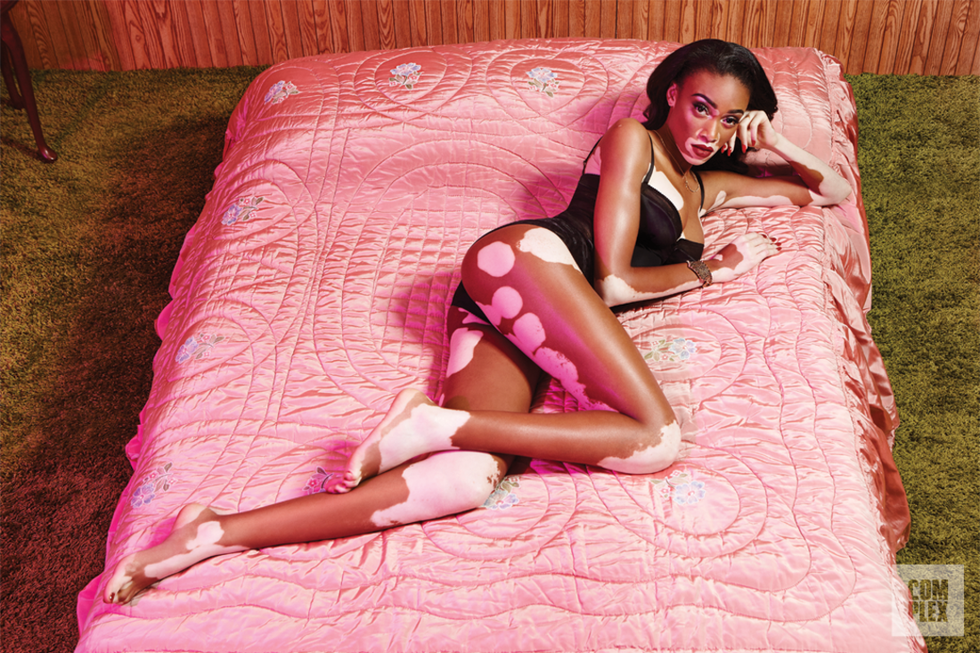 The way Harlow has successfully handled her vitiligo and has demonstrated such confidence in an industry that is based on looks and high beauty standards has helped people like myself become more confident. Harlow has spoken out about her own experiences with vitiligo, and has revealed how bullied she was growing up - leading her to drop out of high school and contemplate suicide. Today, most people would never suspect the struggles Harlow experienced and still experiences considering how confidently and beautifully she models. However, while Harlow has become a positive prominent role-model representing those who have vitiligo, vitiligo is still taboo to many.

The important take-away here is to work to understand vitiligo and the usually hidden suffering those who have it. As a general rule for all disorders or physical 'oddities,' instead of making fun of something that you don't understand, ask respectful questions in order to understand.