The 2018 World Cup was a phenomenal World Cup, and it generated nearly 3.6 billion viewers around the world. However, there was one thing missing - the USA.
The United States men's team failed to qualify for the World Cup and disappointed the nation. While that's a thing of the past, the future of the US team is upon us. Here are the reasons why the US Men's team could have a successful tournament in Qatar.
The rising youth
While we love the names Michael Bradley and Jozey Altidore, it is time for new faces on the pitch, and that is exactly what we are going to get in 2022.
There are several young faces which are not only taking America by storm, but also they are succeeding across the pond. Giovani Reyna one of the US stars who is having success overseas, as he is a 17 year old attacking-midfielder for Borussia Dortmund in the Bundesliga. In his four matches this year, he has one goal and three assist.
Not only is Reyna playing for a prestigious club, but just the other day, Sergino Dest started for F.C. Barcelona in the Champions League, and we also have Tyler Adams who plays for Leipzig in the Bundesliga.
The list does not stop there, as Weston Mckennie is on the Italian Club, Juventas, but he is on loan to Schlake at the moment.
The overall idea is that US players are raising their standards for success, and by playing better competition, the players will not only improve, but gain popularity by playing alongside big names, such as Mckennie playing with Ronaldo, or Dest playing with Messi. But with the list of players I just mentioned, there is a huge name that I have not discussed yet, and that takes me to my next point.
Captain America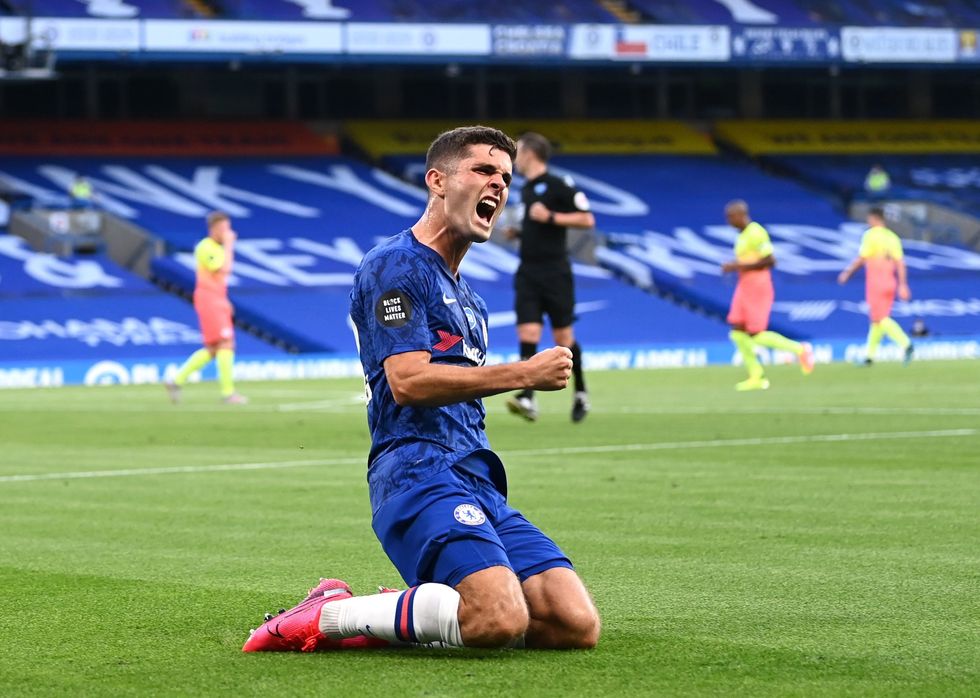 Chelsea FC v Manchester City - Premier League
Christian Pulisic, also known as Captain America, has had tremendous success in the English Premier League, which some would argue, is the best league in the world when it comes to soccer.
To say Pulisic has been successful is an understatement. As last season after the Premier League resumed, he was Chelsea's best offensive player, as he elevated his game to a different level. Pulisic was instrumental in almost every goal for Chelsea in their final games of the season, as he had four goals and two assists, and caused several penalties for Willian (Chelsea forward) to take. Chelsea has benefitted vastly from Pulisic's play, and so will the USA.
While it is still early, Pulisic is doing things, at a level, which no American player has done, and he's only 22 years old. Pulisic could be the best USA player we have ever seen. With the young guns I mentioned earlier to complement him, Christian Pulisic should be able to perform at a level which is at the very least, satisfactory. With Captain America leading the US, the men have a chance to "run the tables" in Qatar.
Extra motivation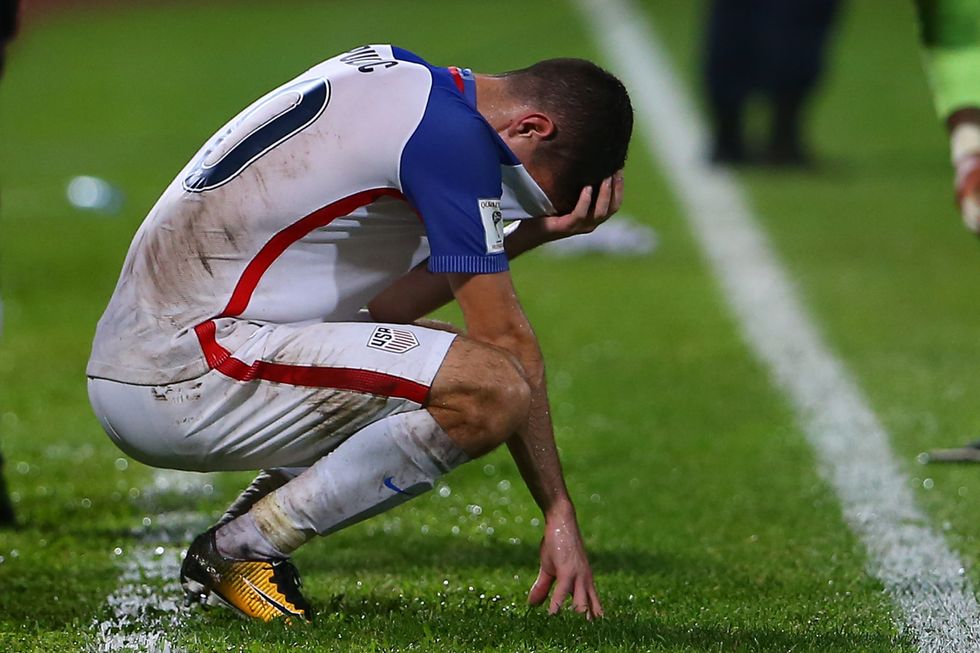 As we all know, the US Men's team failed to qualify for the 2018 World Cup, and it was just simply outrageous, as they were not able to defeat the likes of Trinidad and Tobago - a team which the US should have no issue with.
This disappointment not only broke American hearts, but it was also such a let down, as the US had a fairly successful World Cup in 2014, and American had their hopes high to watch them in 2018 as well.
I believe the Men's team will use this disappointment of the last World Cup as motivation, as they feel extra obligated to qualify for this one. The pressure is on for the men, and they need to answer. With all the things going for the US Men's team, it is a strong possibility that they do not have success in the World Cup. who knows what group they will draw - if they qualify?
If they don't qualify, then drastic measures will have to be taken to create a plan for the future of US soccer, as many countries have had to do in the past, such as Germany. However, all the facts point to chances of a very successful tournament from a very new and improved US National Team.