When I was a brand-new mom (though I'm still pretty new since my daughter's only one), I surfed the internet for recommendations on "the best" books to read to her. What turned up was a lot of old standards like Guess How Much I Love You by Sam McBratney and The Very Hungry Caterpillar by Eric Carle. Which are great, but I have McBratney's bunny book and my daughter does not yet have the patience to let me read it to her. So I've decided to make a list of my personal picks for more modern children's books that I love to read to my daughter.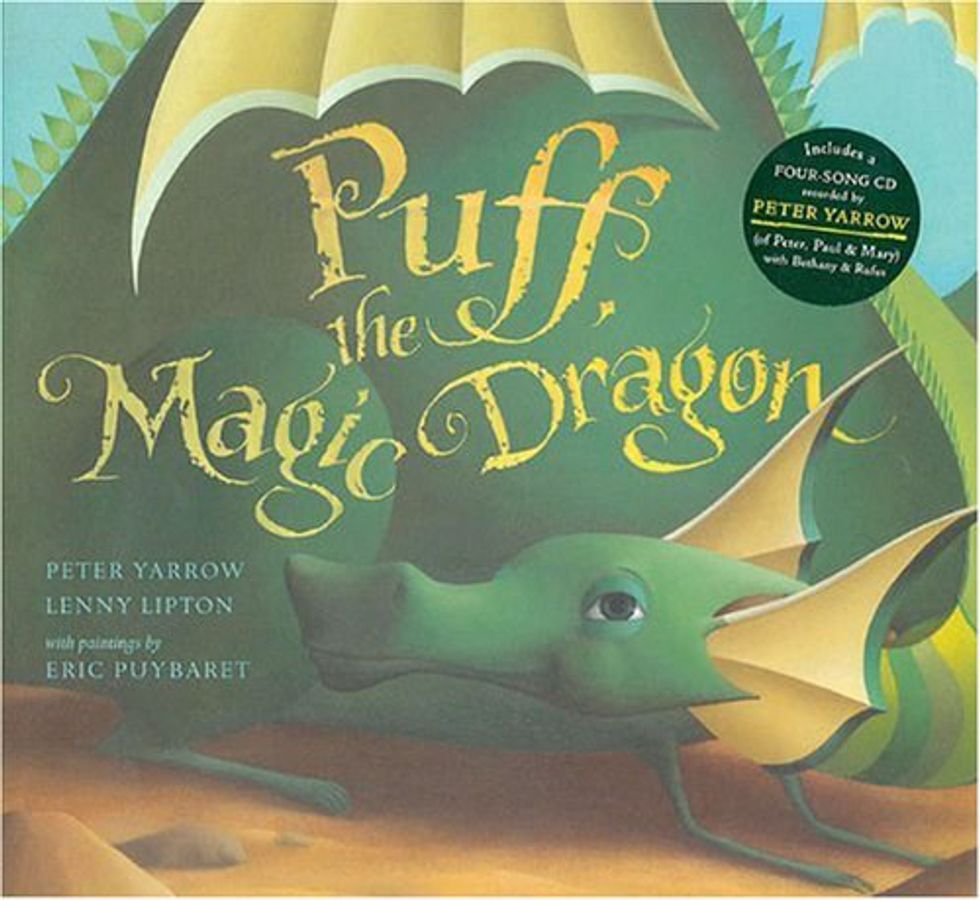 1. Puff the Magic Dragon (Lyrics by Peter Yarrow & Lenny Lipton; Paintings by Eric Puybaret)
This little gem is great because A) it strikes a childhood memory with most parents--I listened to this tune with my own grandmother, B) you sing it instead of reading it, and C) the pictures are gorgeous. I don't know about you, but when I buy a book that I am most likely going to end up reading a million times, I want to enjoy it too.
Available as a board book for $5.57 on Amazon.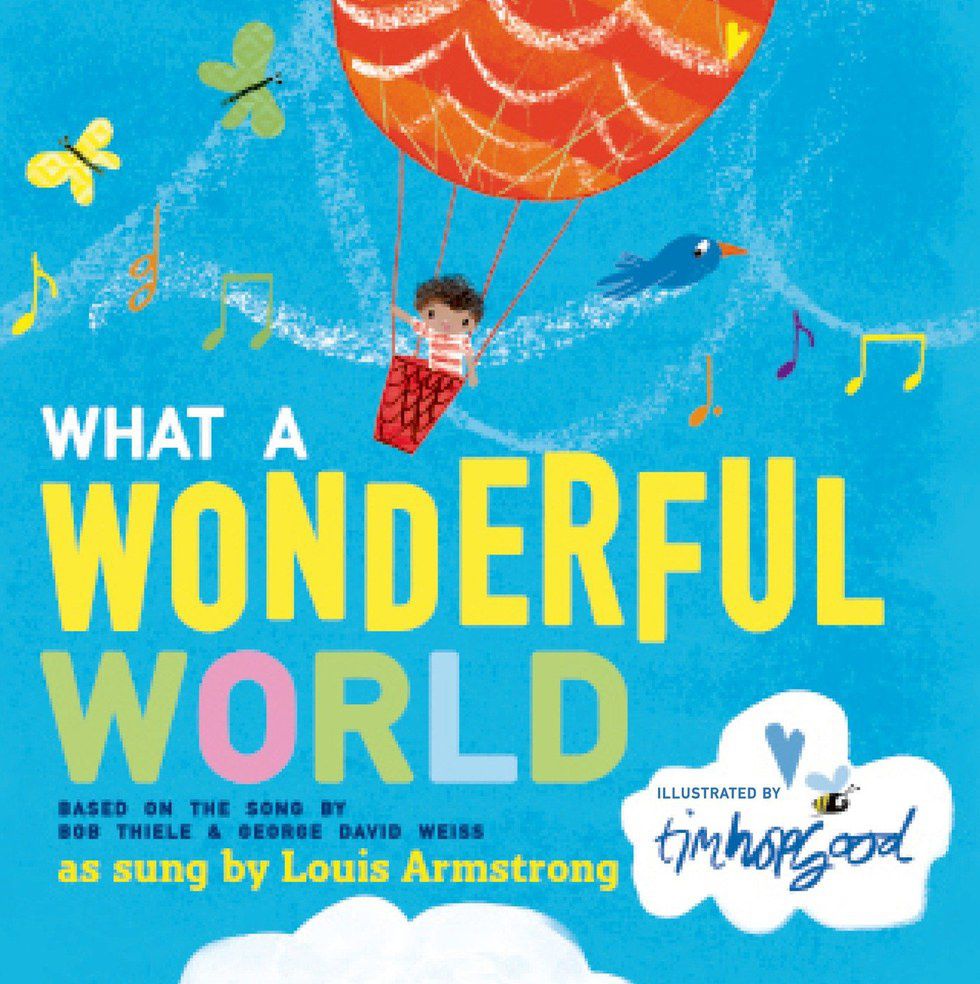 2. What A Wonderful World (Lyrics by Bob Thiele & George David Weiss; Illustrations by Tim Hopgood)
This is another singing book. I love to sing to my daughter and I can always hear Louis Armstrong in my head as I do. And even if you can't sing, your children appreciate it. Trust me, my mom can't hold a tune in a bucket and I loved her for singing to me. My daughter really likes the illustrations in this one too, by the way. Towards the end there's a spread with a bright orange background with horses calloping across and she never lets me turn the page until she's stared at for a couple of minutes.
Available as a board book for $5.54 on Amazon.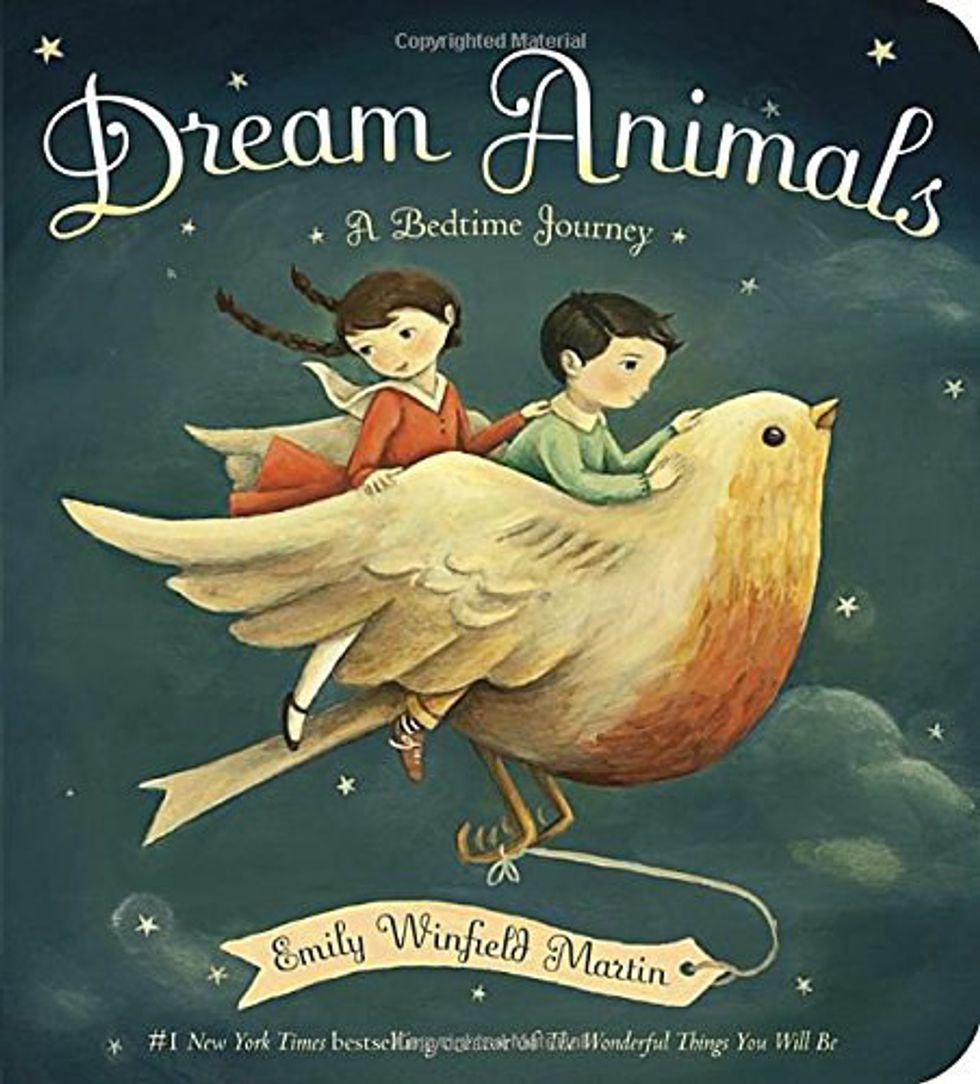 3. Dream Animals by Emily Winfield Martin
This book is gorgeous. Martin's illustrations are sweeping, whimsical, and fun! The children all wear hipster-esque clothing, they ride unorthodox animals to the lands of their dreams, and they go on miraculous and unexpected adventures. The spreads have scenes that you can pick apart with older children, pointing out each little detail. And the beauty of having a book written and illustrated by the same person is how cohesive it is. Martin's storytelling is lyrical and rhythmical to help lull your child to sleep.
Available as a board book for $4.60 on Amazon.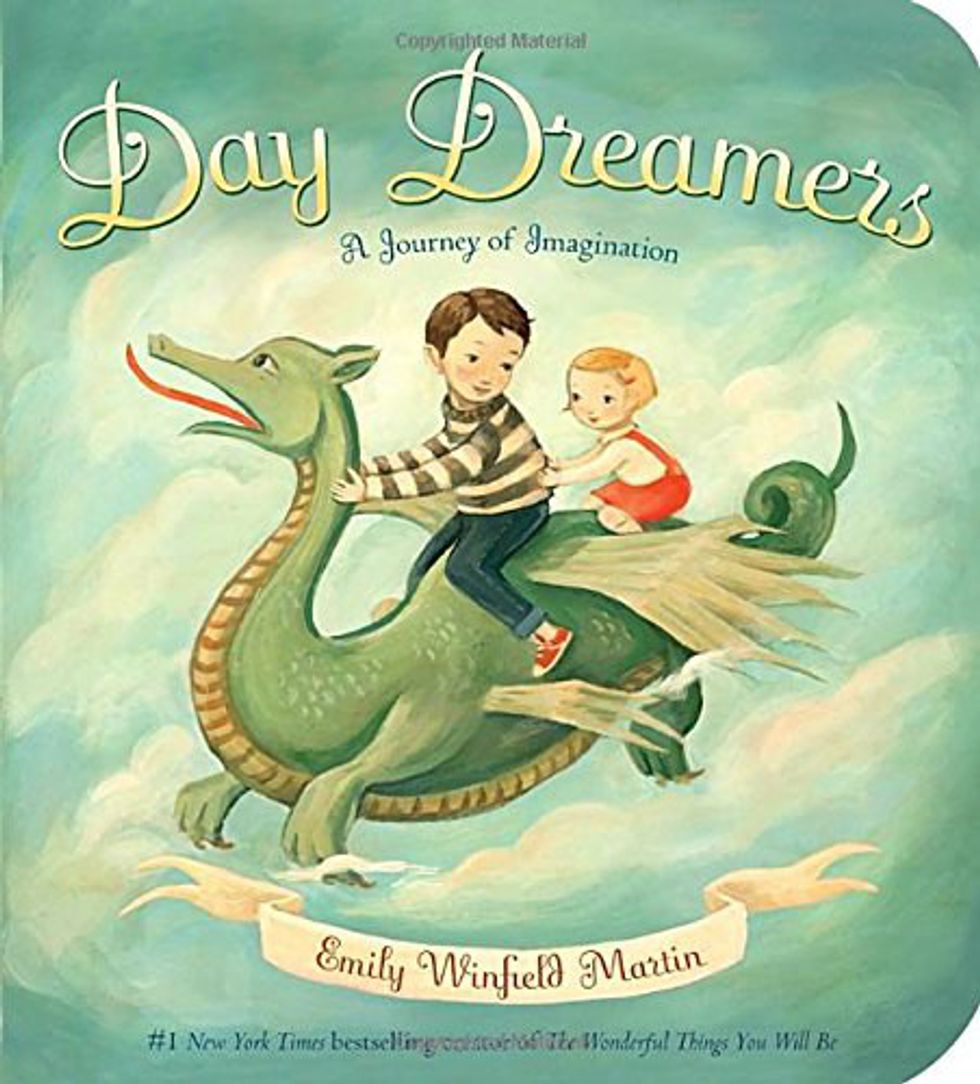 4. Day Dreamers by Emily Winfield Martin
As much as I loved Dream Animals, I felt compelled to get another of Martin's books. This one happens during the day, but the children--still poshly and quirkily dressed--go on many adventures, all painted in Martin's soft, light, lovely style.
Available as a board book for $7.17 on Amazon.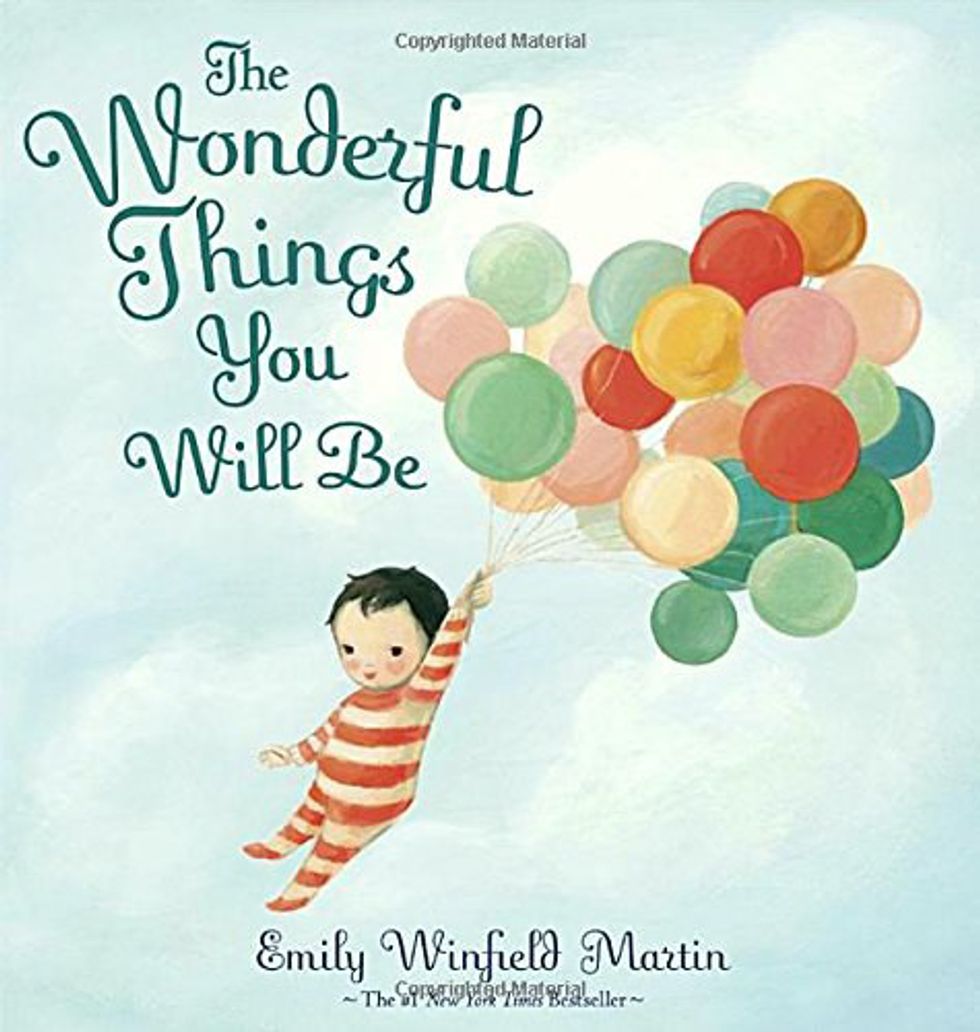 5. The Wonderful Things You Will Be by Emily Winfield Martin
Clearly, I have a weakness for Martin. This one is not a board book, so be careful because it is worth preserving. This one's narrator comes from the perspective of a parent and tells baby how much hope we have for their future. Again, chalk full of frame-worthy illustrations and lyrical storytelling, it's worth the price. Also, feel free to check out Martin's website and shop!
Available as a hardcover for $11.72 on Amazon.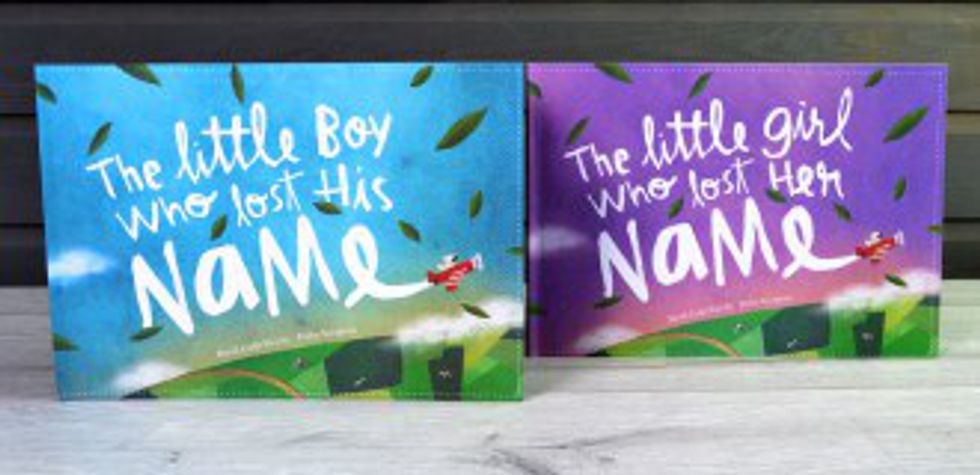 6. The Little Girl Who Lost Her Name by David Cadji-Newby and Pedro Serapicos
This is a personalized book where your child (boy or girl versions) goes on an adventure to find their name. My daughter's name has eight letters, so I got a bargain and it's a wonderful, personalized keepsake.
Available on their website for $29.99.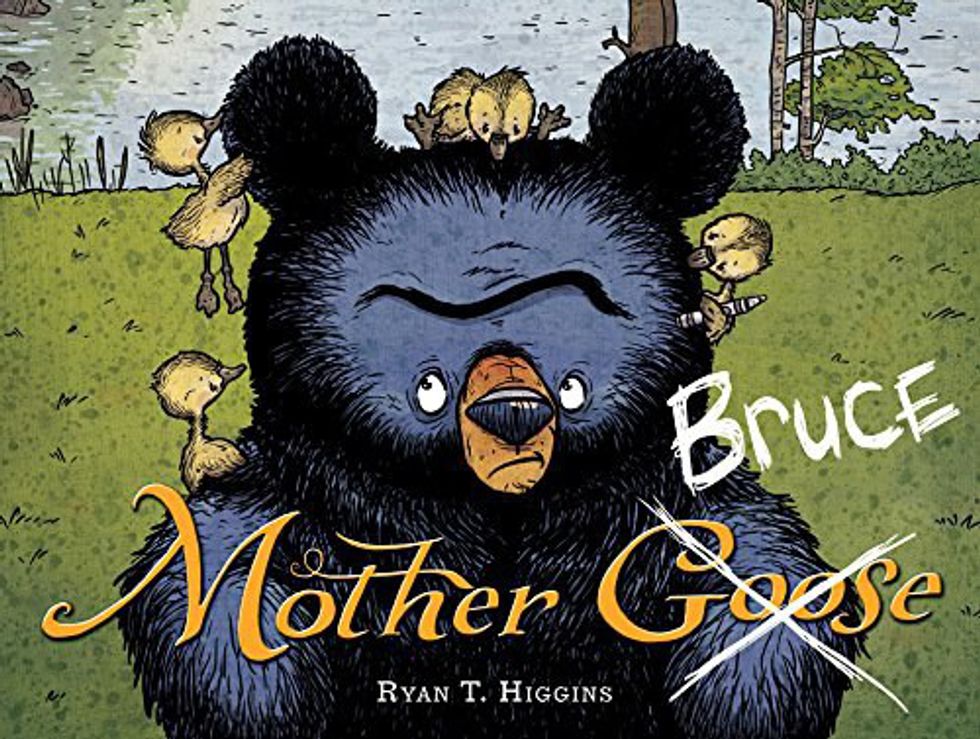 7. Mother Bruce by Ryan T. Higgins
If you want a break from all of the sickly-sweet stories out there, this book is for you. Even if it goes over your child's head, there is some pretty funny stuff in here for the parents! But most likely, your child will enjoy how grumpy Bruce is and how absurd it is that he goes 'shopping' through the forest with a grocery cart.
Available as a hardcover for $12.39 on Amazon.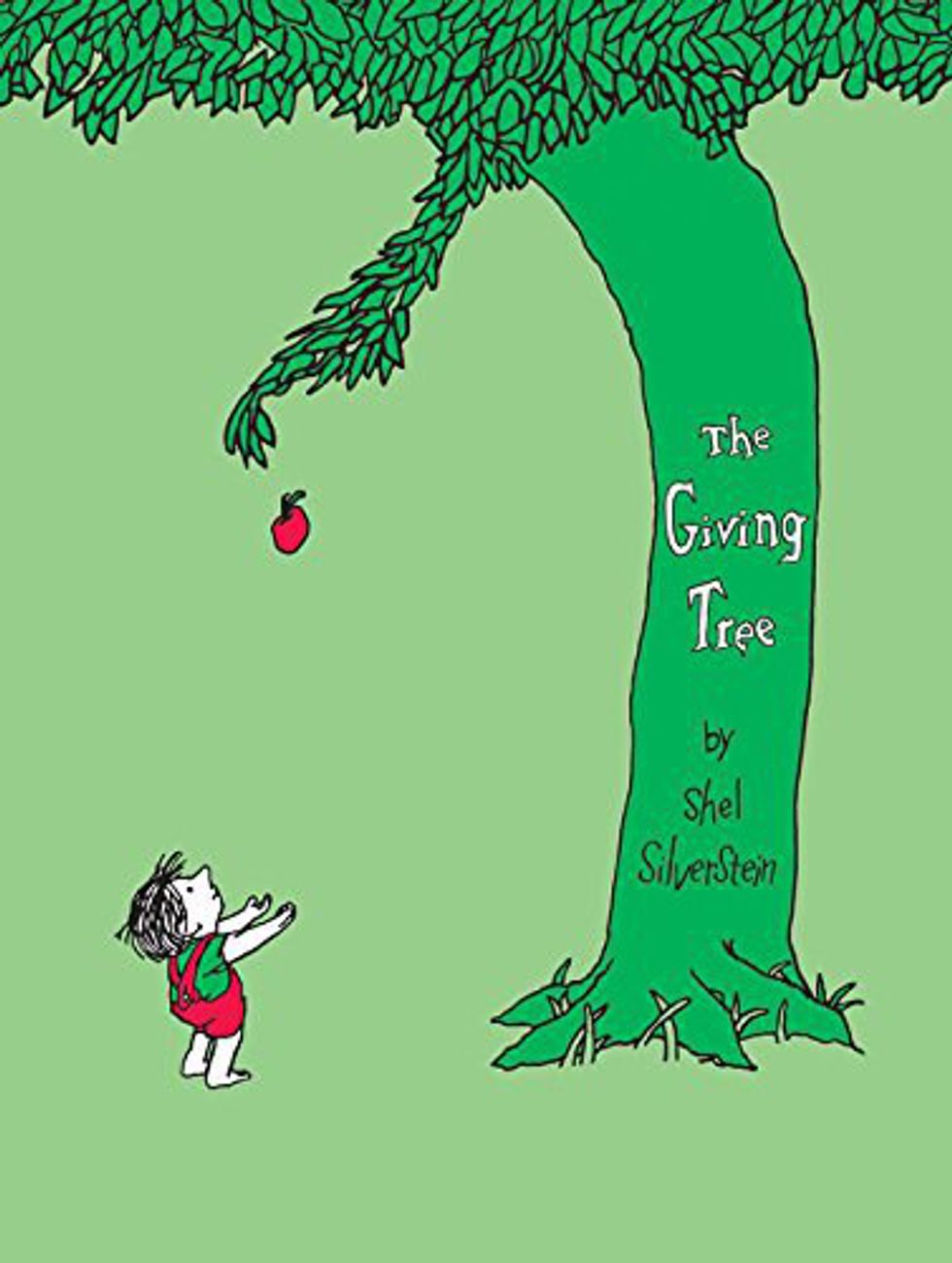 8. The Giving Tree by Shel Silverstein

Now I would technically label this a classic. It's been around for years and it's absolutely wonderful--as are his other books, but they're a bit thicker so I didn't include them here. There's a bittersweet moral in this story, but it's short and sweet enough to be readable to the younger ages as well. Not to mention, it's one of my favorites to read as an adult.
Available as a hardcover for $10.39 on Amazon.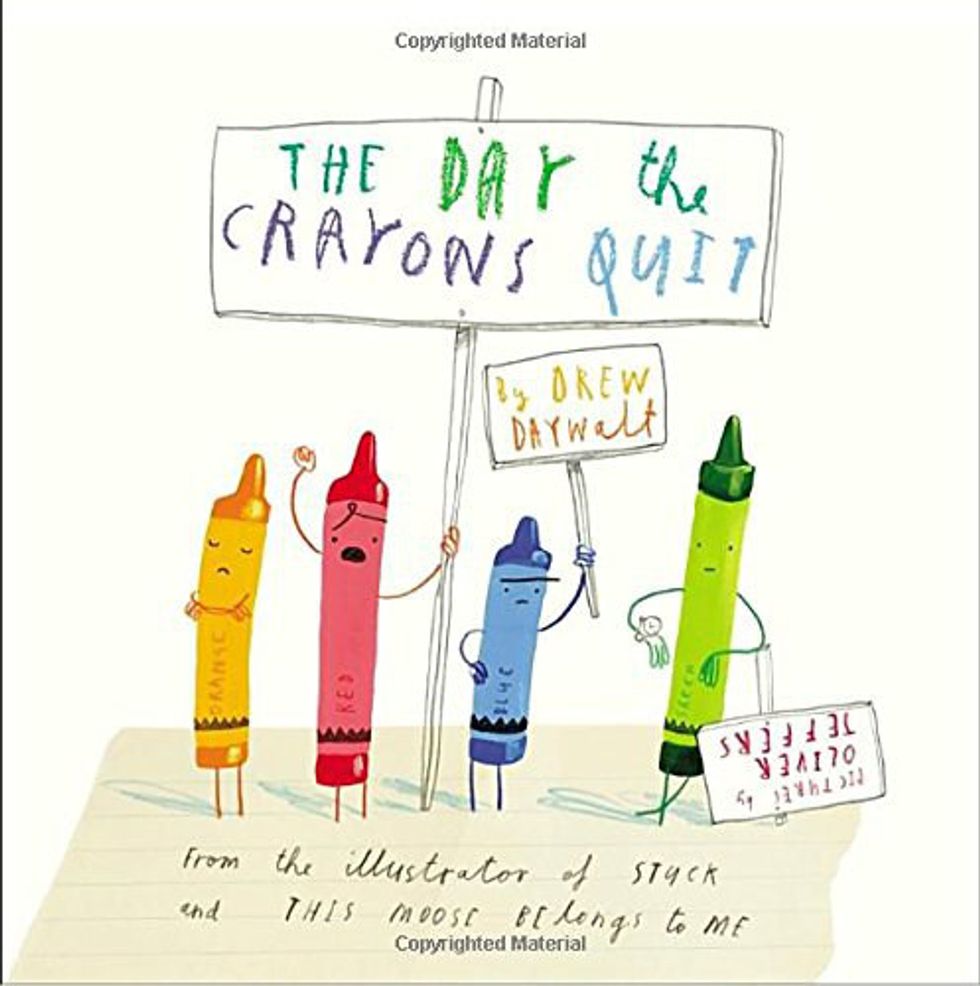 9. The Day the Crayons Quit by Drew Daywalt with Illustrations by Oliver Jeffreys
This book is super inventive and funny and the absolute best way to teach your kid about colors, but also super entertaining for the adult reader too! Each crayon has a complaint for the narrator--from Red who feels overworked on Santas and fire engines to Pink who feels rejected because "only girls use pink."
Available as a board book for $4.55 on Amazon.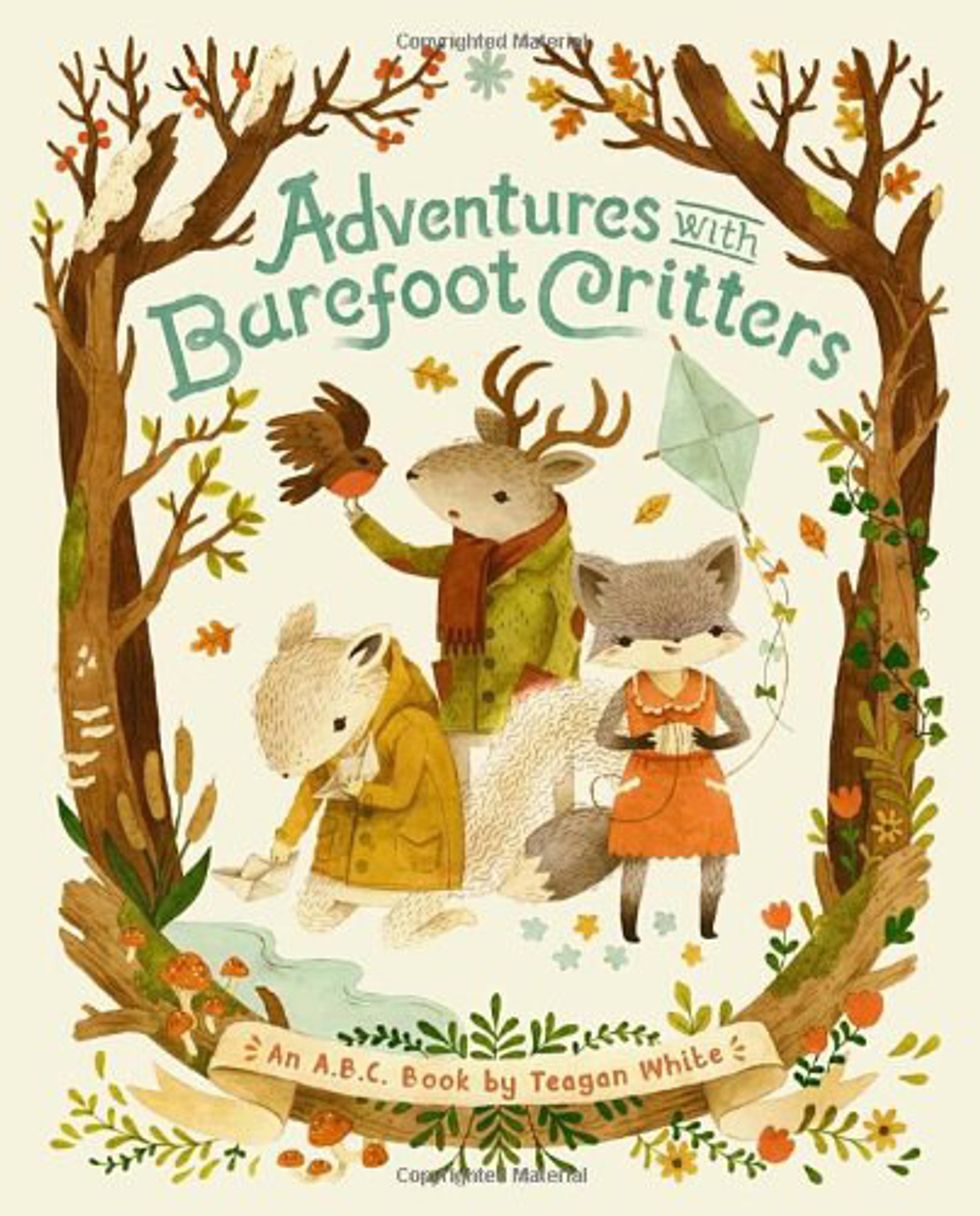 10. Adventures with Barefoot Critters by Teagan White
With a charmingly vintage look and adorable anthropomorphic cast (Zootopia fans, anyone?), this book is a treasure. It goes through the different months, teaching the reader about what each season means for them. This along with the visually stimulating and, again, frame-worthy artwork makes it a must.
Available as a hardcover for $13.75 on Amazon.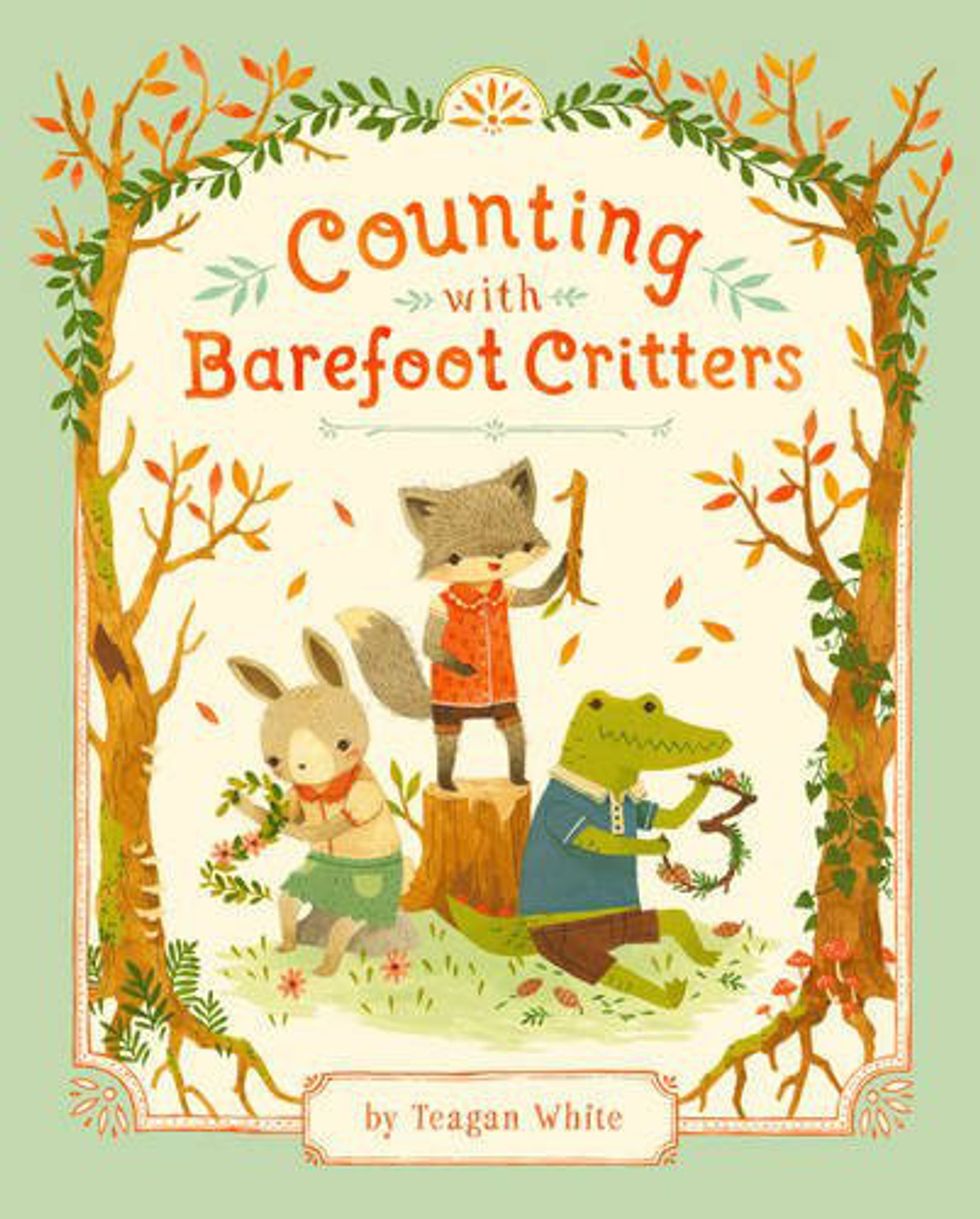 11. Counting with barefoot Critters by Teagan White

White makes the list again because it's all just so dang adorable and this one covers numbers which are very important (booooooo math). Feel free to check out White's
website
and
shop
!
Available as a hardcover for $13.67 on Amazon.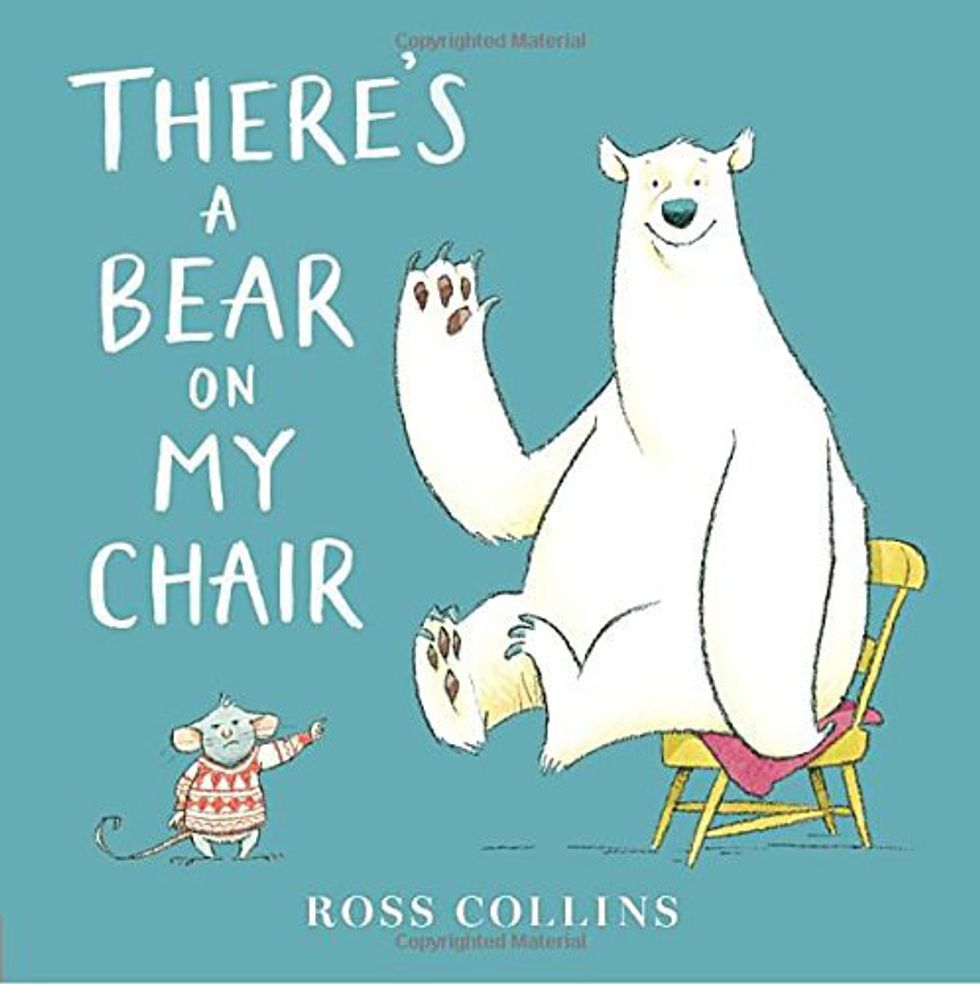 12. There's a Bear on My Chair by Ross Collins
If you like Dr. Seuss (which I certainly do, but this list is for the under appreciated), than you're sure to like this book! It has the same rhyme and snarkiness and general ridiculousness! And who doesn't enjoy an oblivious polar bear and a grumpy mouse at odds?
Available as a hardcover for $11.38 on Amazon.
Feel free to tell us what your favorite children's books are in the comments!