Because the society that we currently live in can't get any more dystopian, the Trump administration has recently announced a plan to replace food stamps with boxes of preselected food.
I don't even exactly know where to begin to address this mess, but I can already tell you that it would be a complete disaster. Here's why.
1. If you haven't seen the food packages Puerto Rico received after Hurricane Maria, here's a reminder of how the government treats people in need of food.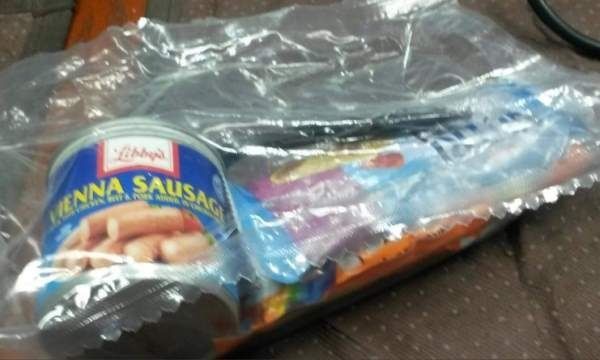 The image is hard to see, but in that bag is a Nutrigrain granola bar, a can of vienna sausages (horribly unhealthy) and a bag of Skittles. What makes you think the 43 million Americans currently receiving food stamps will be gifted with any better food?
2. According to the proposal, each state will have the control to decide what food gets shipped to recipients.
So what this means is, basically, any Republican state will most likely not give a shit about what goes in the boxes and won't bother to ensure it's anything nutritious.
3. Many people who receive food stamps are homeless…
Where exactly are their boxes going to be shipped? Does the government actually think these people have proper means of transportation to go get these boxes from the post office or something? I can't imagine a homeless woman on a bus holding a giant box of food is any less discrete than the stamps she could easily place in her pocket.
4. What happens when the government (inevitably) shuts down again?
Will the boxes still follow a regulated shipping regimen? Or will families have to go weeks, maybe months without food? Yep, seems like a great idea to me.
5. Only 1.3% of food stamps are trafficked (or sold by recipients for misuse.) Stop saying this program will help stop the "fraud" surrounding food stamps.
Many recipients try their hardest to get the utmost benefit out of their food stamps. Which brings me to my next point…
6. It is absolutely nobody's business what other people purchase with their food stamps.
Those in poverty aren't just buying Oreos and Cheetos for a good Friday night. Chances are, junk food is the only type of food they can afford for themselves and their children.
7. If the government actually wanted to promote healthy eating for the poor, maybe they should work on making fruits, vegetables and other organic food more accessible.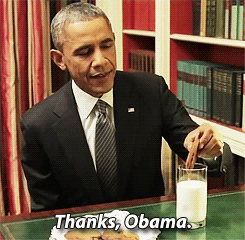 You know, like Michelle Obama attempted to do before everyone whined and moaned about it. Remember when people in the White House actually came up with successful initiatives, only to be bashed by the same people now supporting this ridiculous food box idea?