At the highest level of hockey, becoming an NHL captain is a massive achievement in itself. With so many great captains in the league, it is often debated as to who is the best. To qualify for this list, players must have served as captain of their team for at least one season. Here are my picks for the top five captains in the NHL.
5. Steven Stamkos, Tampa Bay Lightning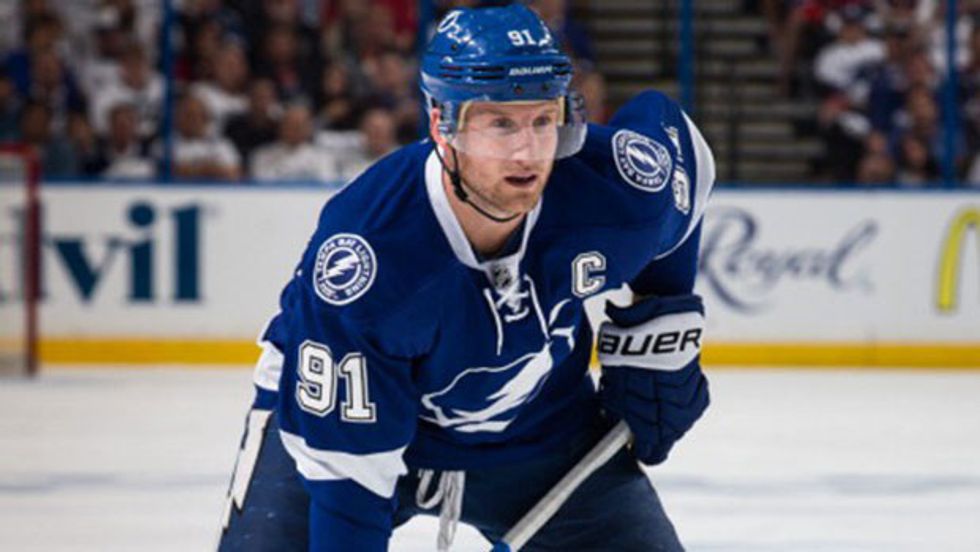 Tampa Bay did not waste their first overall draft pick in 2008 when they picked Stamkos. The recent World Cup of Hockey winner for Team Canada, four-time NHL All-Star, and two-time Maurice Richard Trophy winner (the trophy for most goals scored in the regular NHL season) has a list of accomplishments much longer than his 26 years. Although Stamkos has only been captain for two seasons, Tampa Bay has made it to at least the Eastern Conference Finals both years. With a strong sense of leadership and likability, Stamkos simply shines as both a player and captain.
4. Alex Ovechkin, Washington Capitals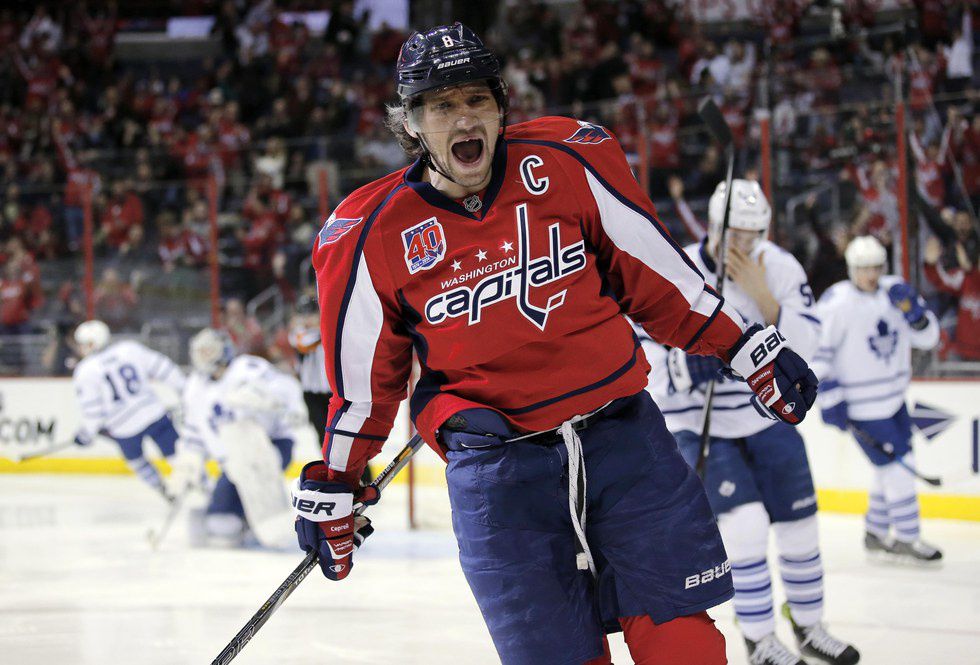 The only thing missing from Ovechkin's trophy cabinet is a Stanley Cup. Upon entering his twelfth season in the NHL, Ovechkin is a Calder Trophy recipient, seven Kharlamov Trophies (given to the best Russian hockey player, he was beaten out this year by Chicago's Artemi Panarin ), six Maurice Richard Trophies, one Art Ross Trophy, three Ted Lindsay Awards and three Hart Trophies. He is easily the most successful Russian player of all time and shows tremendous leadership on and off the ice as well as a hilarious personality that is hard not to like. The only flaw to his leadership style seems to be the lack of a Stanley Cup for Washington.
3. Sidney Crosby, Pittsburgh Penguins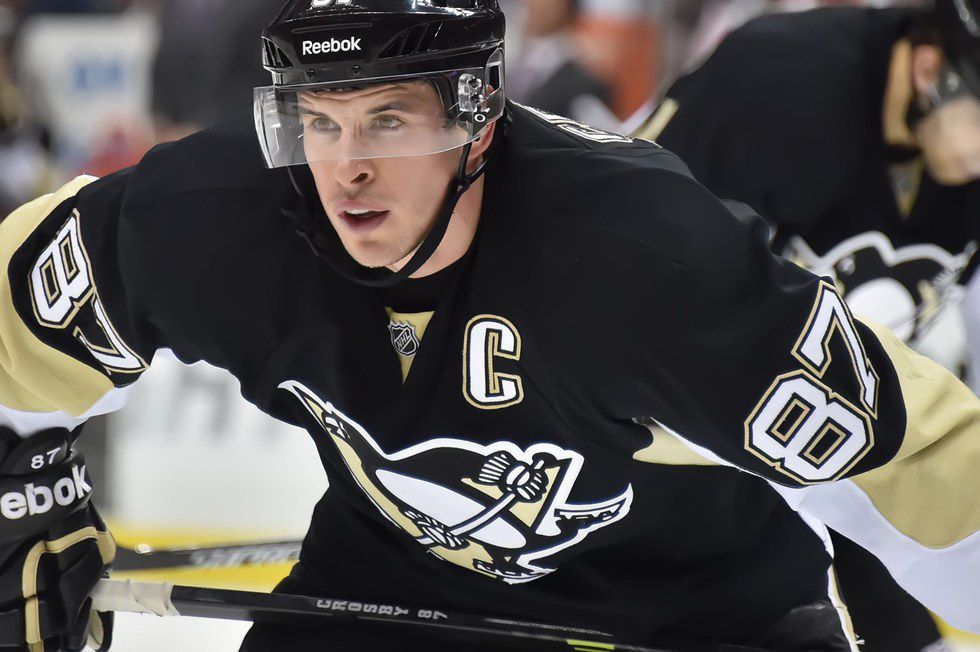 The NHL equivalent of LeBron James, Crosby is one of the most successful players and captains in the league, yet is often overly favored by the league and has a reputation as a whiner. Criticisms aside, there is no denying that Crosby is one of the best players and captains in the league. Crosby has one almost every award a hockey player could possibly win with this two Stanley Cups, two Olympic Gold Medals for Team Canada (he served as captain both times), a recent World Cup of Hockey champion (where he was also captain), one Conn Smythe Trophy, one Maurice Richard Trophy, two Mark Messier Leadership Awards, two Hart Trophies, two Ted Lindsay Awards, and two Art Ross Trophies. He is leadership exemplified at both the NHL and International level.
2. Jamie Benn, Dallas Stars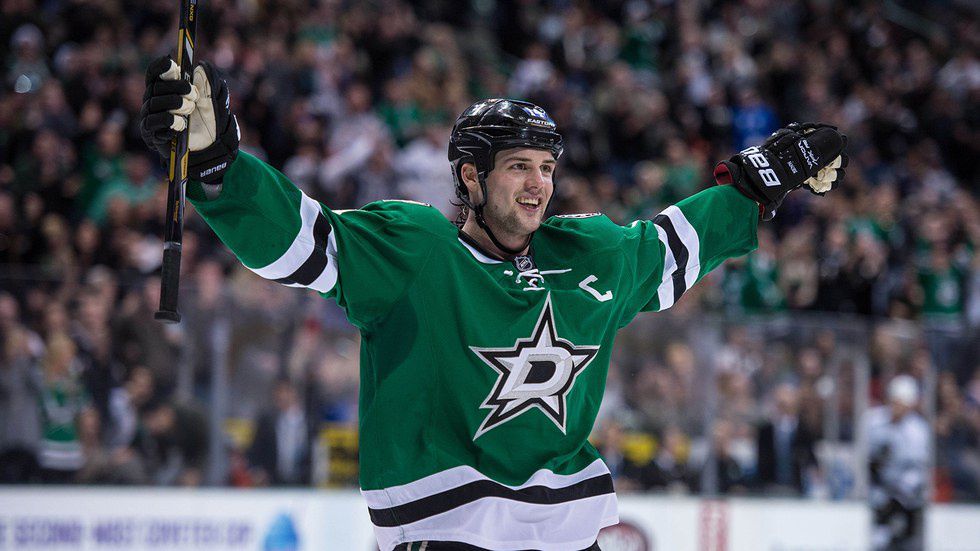 Everyone loves a good underdog story, and Benn is no exception. While the rest of the players on this list were drafted early in the first round and were expected to have successful careers from the start, Benn was drafted 129th overall in 2007 by Dallas. Dallas has become a hockey powerhouse the past few years and Benn is often credited as one of the players to help transform the team as well as Tyler Seguin who was traded to Dallas from Boston in 2013. Benn has been dubbed the "best all-around player" in the league and seems to have no weaknesses. The 2015 Art Ross Trophy winner also has an Olympic Gold Medal under his belt. Nominated alongside Sidney Crosby and Patrick Kane for the Hart Trophy in 2016, it is clear Benn is here to win. Like Ovechkin, Benn has a quality about him that is impossible to dislike and the future looks nothing but bright for him.
1. Jonathan Toews, Chicago Blackhawks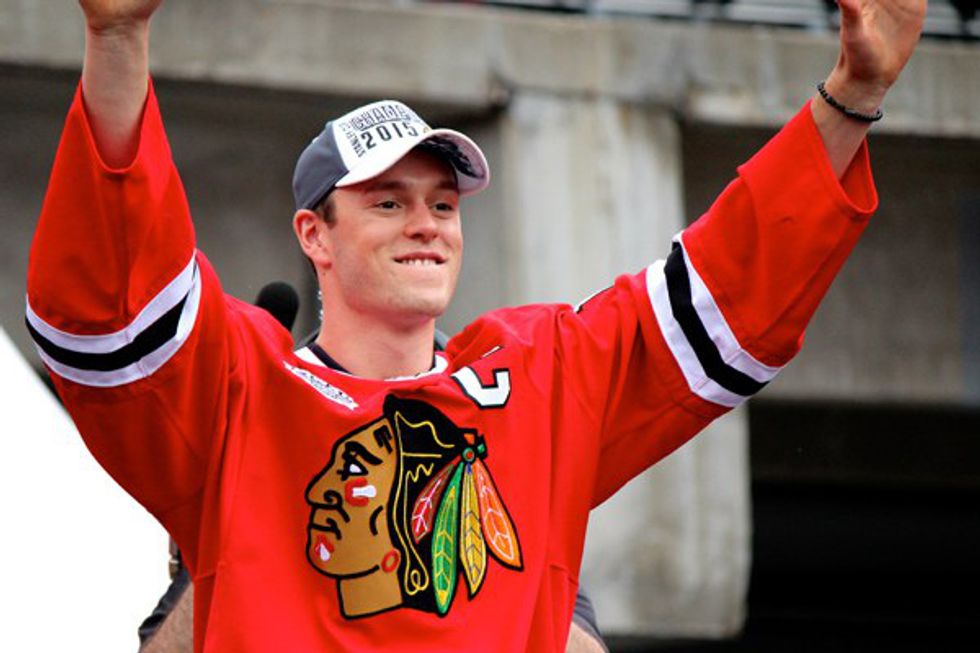 No surprise here. Easily the most successful captain in the NHL right now, it is hard to give one valid argument as to why he isn't the best captain in the NHL right now. With one less Stanley Cup than Wayne Gretzky, Toews easily makes the top of this list. I'm not even going to explain why because I already have.