It's that time of year again! Fall is in the air, the leaves are changing, and pumpkin spice surrounds you. With just a few weeks left before the infamous "Hallo-weekend", you've probably started to think about how you're going to dress up. Each year you try to think of a unique, creative costume that will turn heads, and each year you're stuck. There are a few costumes, however, that always cross your mind. These are the top ten basic halloween costumes.
1. Black Cat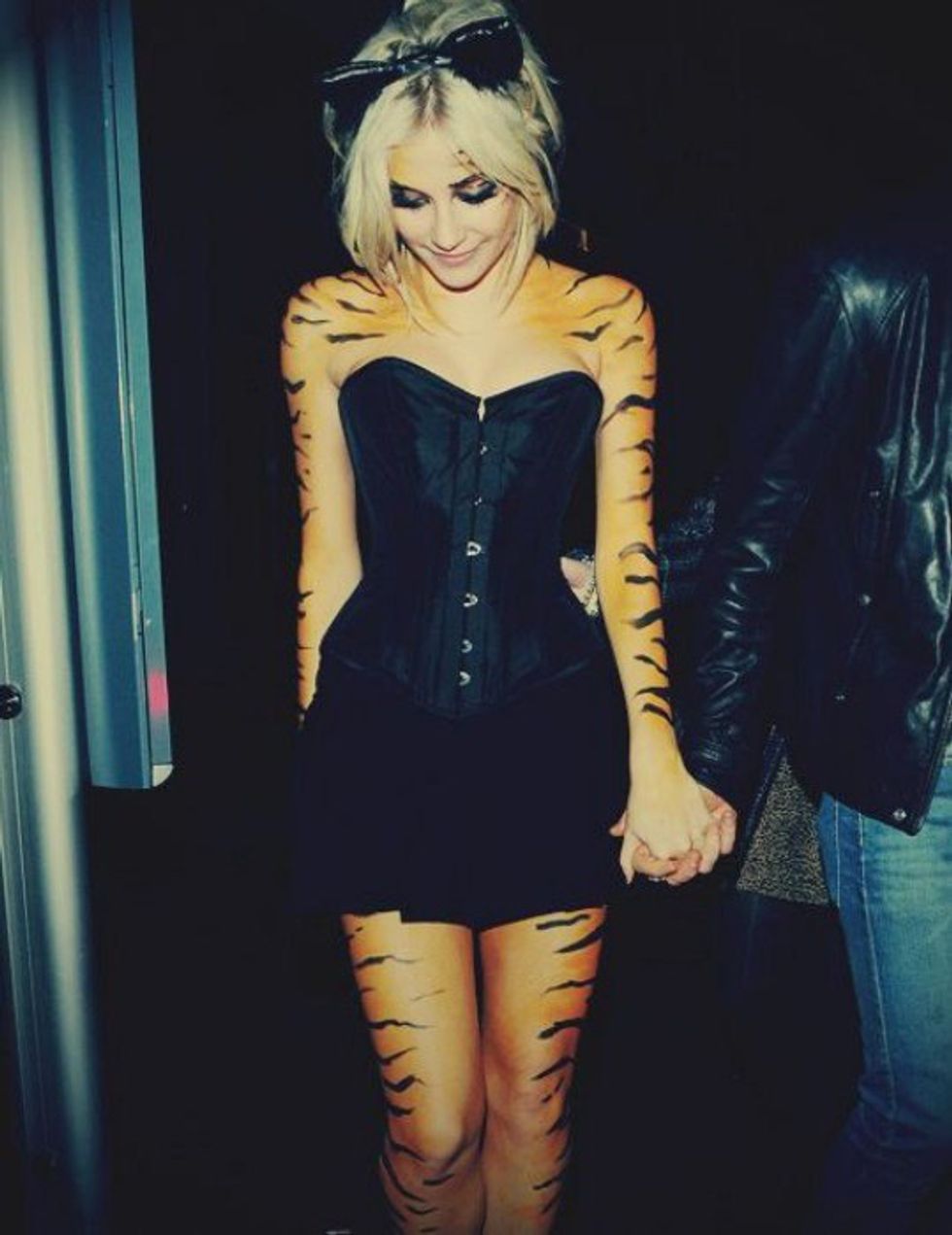 Classic. You're scrambling last minute to find something that will make you look hot. The black cat is your go-to because it literally only requires ears and black clothing. Meow.
2. Bunny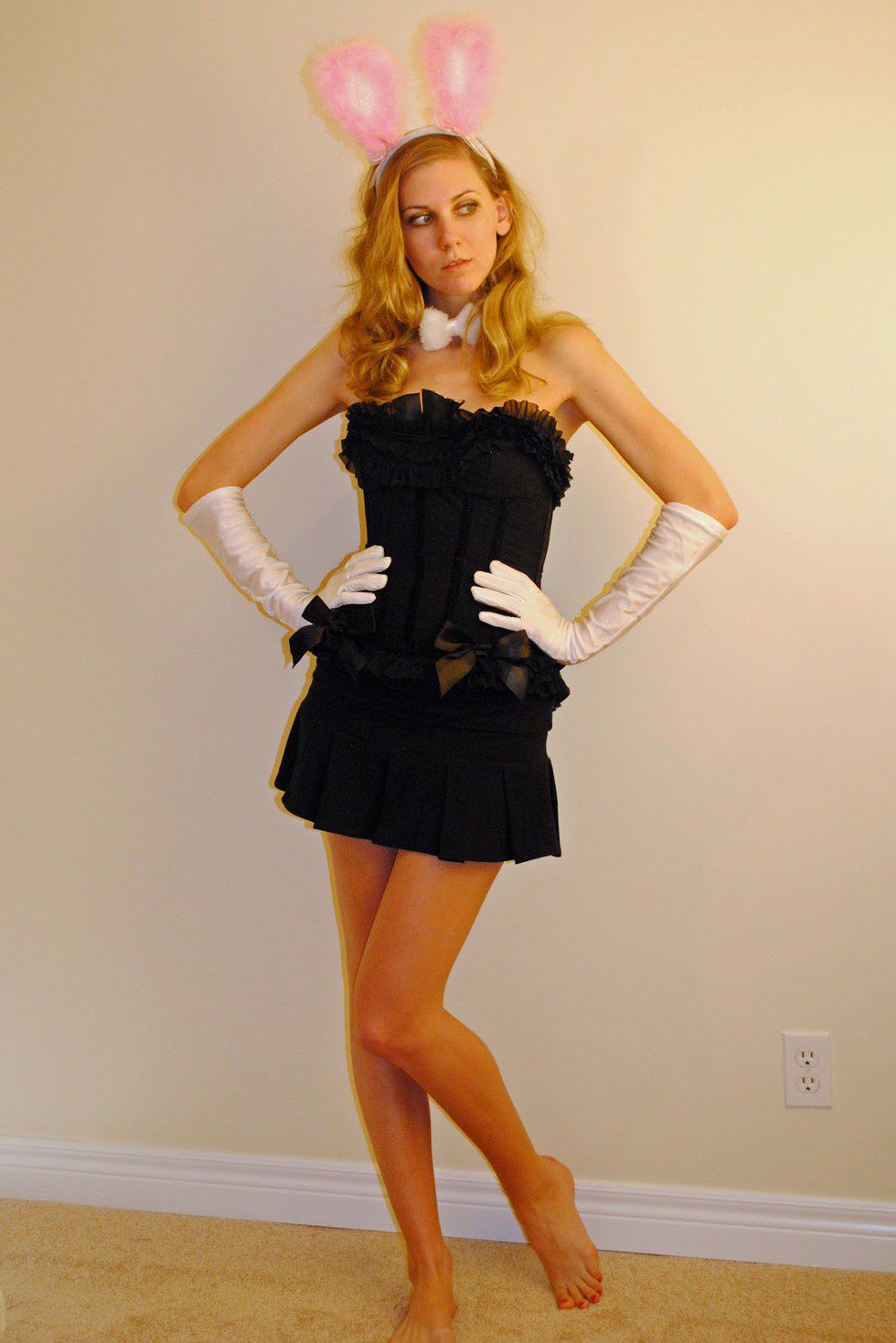 Similar to the cat, this look is simple; the main focus is bunny ears! Other than that, you can pretty much throw together whatever you want. For some reason, this costume tends to have minimal clothing.
3. Devil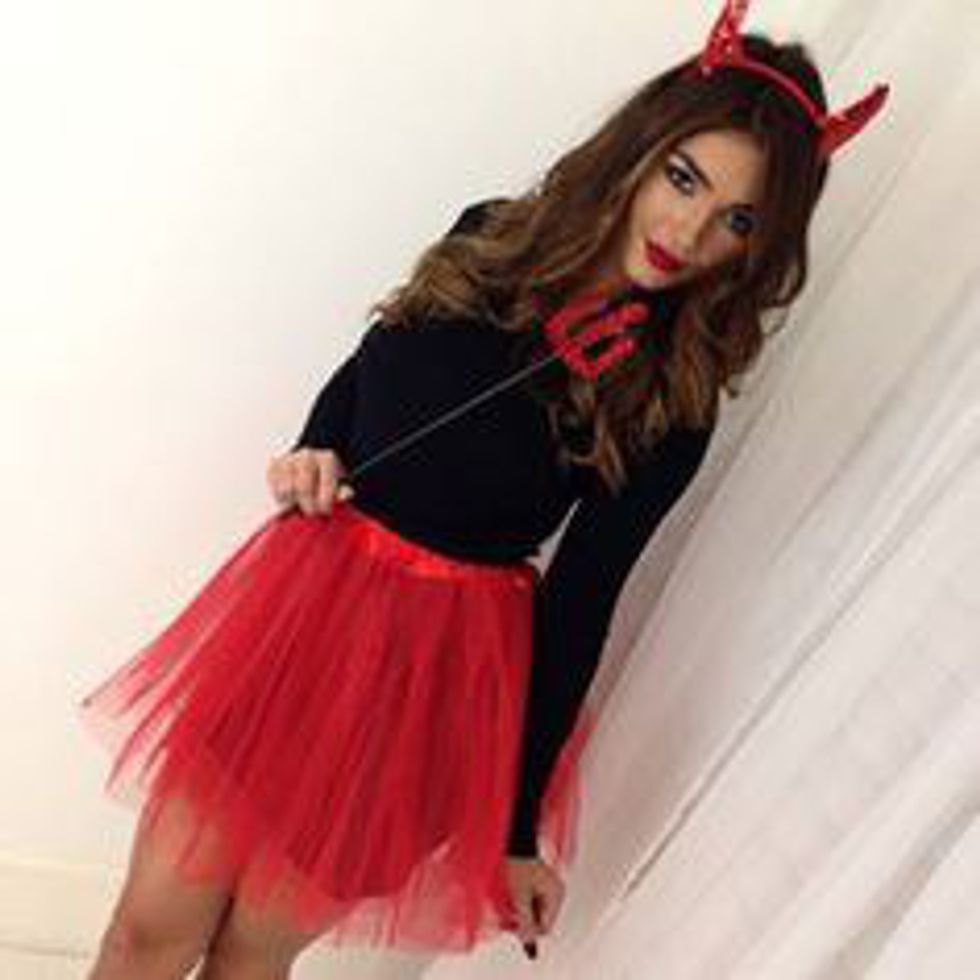 Want to show off your bad side but still look cute? Devil it is.
4. Victoria's Secret Angel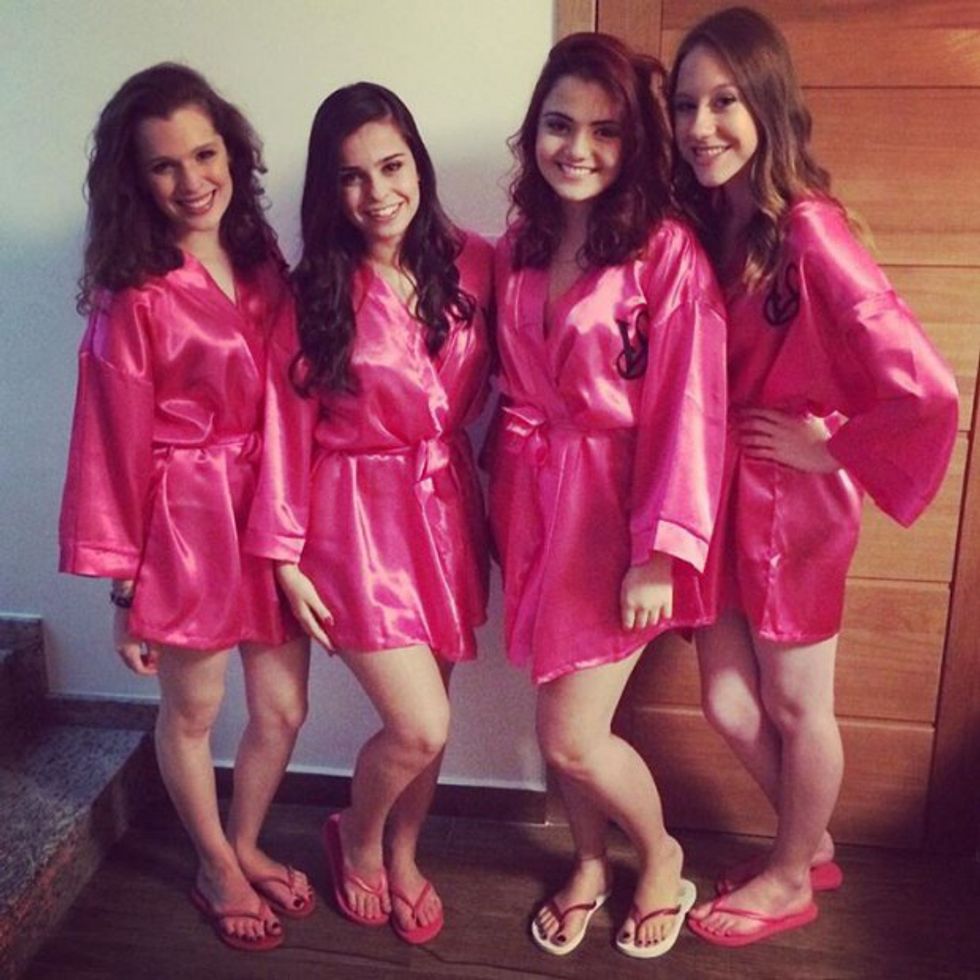 Well, since you can't be one in real life, you might as well pretend when you get the chance.
5. Risky Business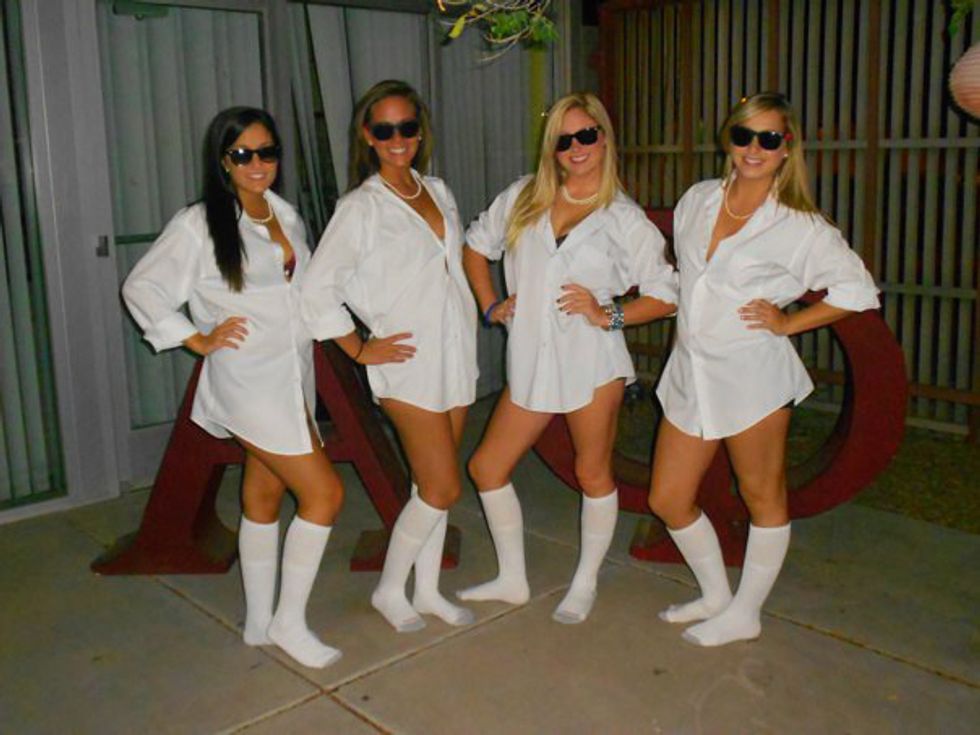 All you need to do is borrow your guy friend's dress shirt, throw on some socks, and tie it all together with a cool pair of shades. Timeless.
6. Schoolgirl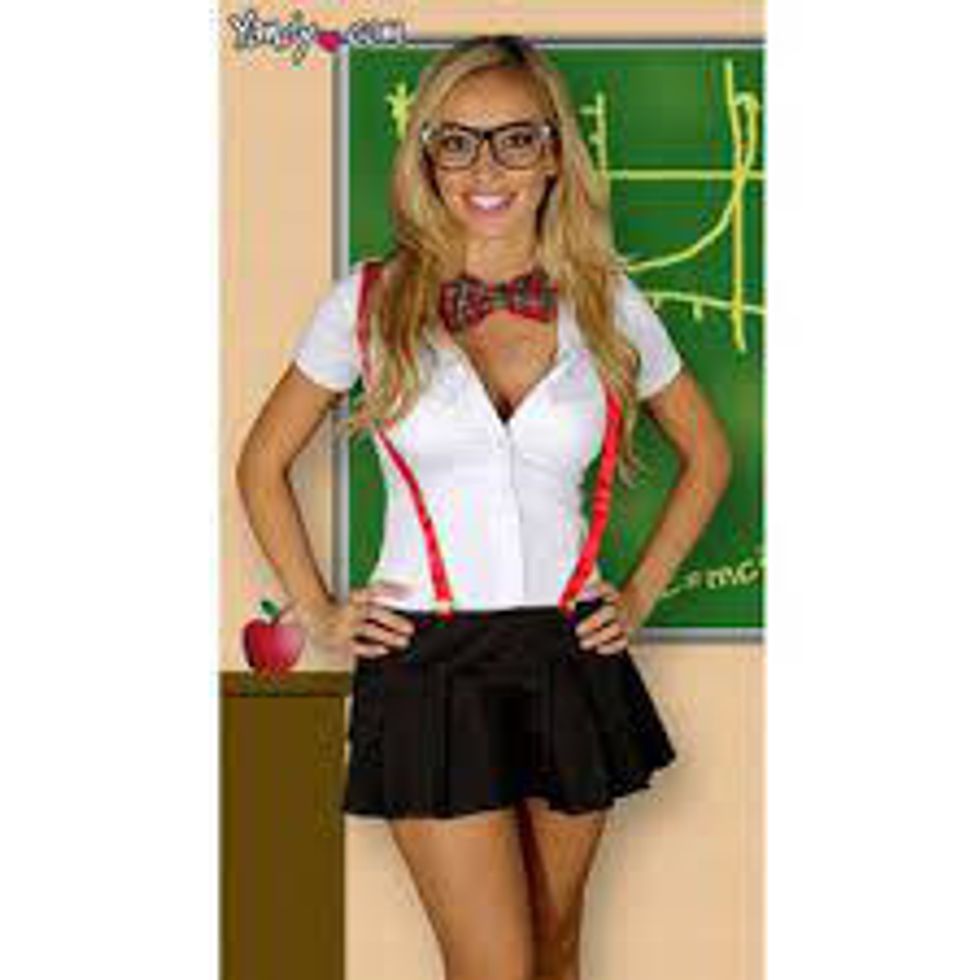 Smart is sexy, right?
7. Sports Player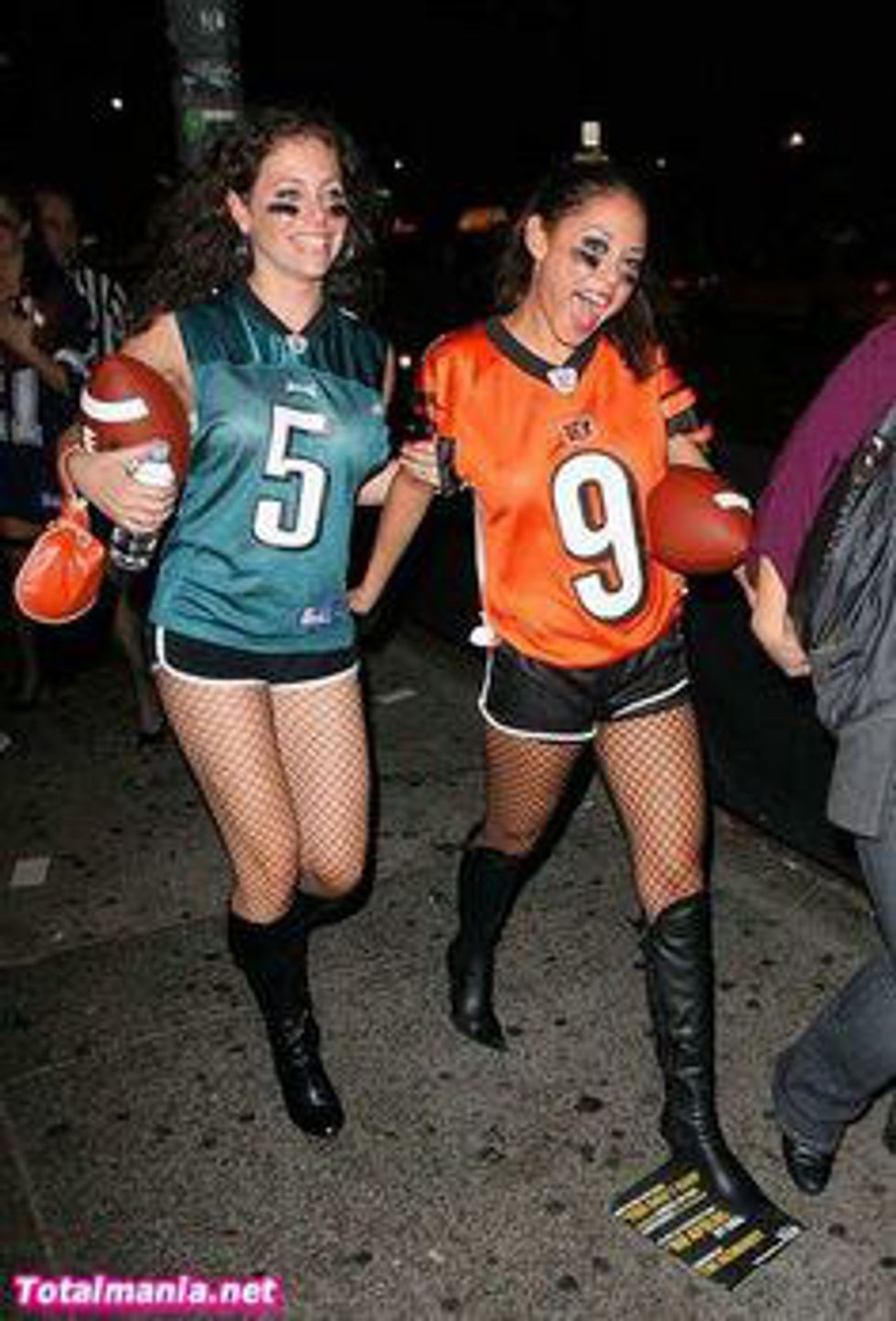 You'll probably be the least athletic football player in your short-shorts and eye black. But hey, at least you tried.
8. Military Girl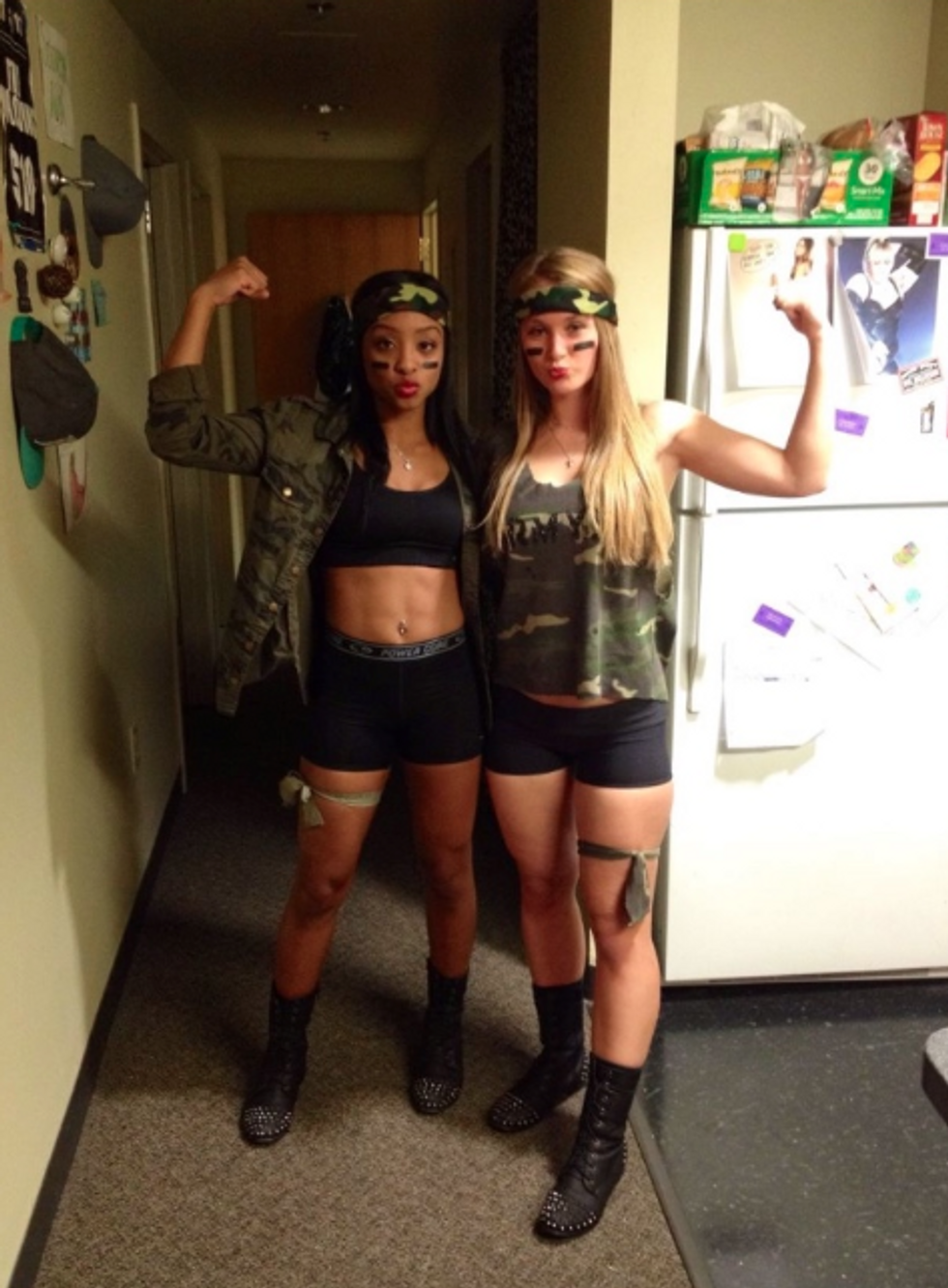 Got camo? Done.
9. Rosie The Riveter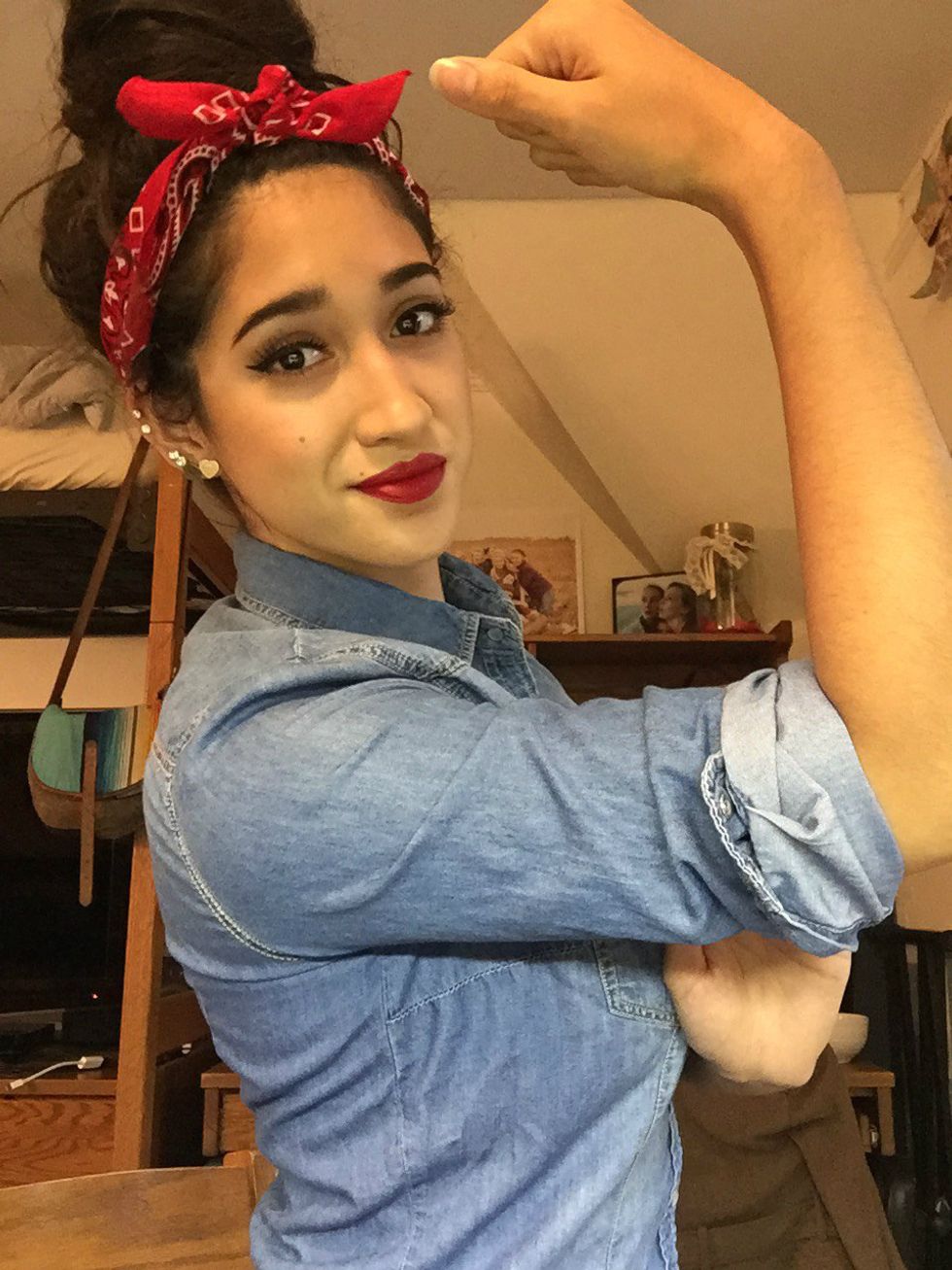 This is a great way to show off your feminist side, and still get a chance to rock red lipstick and a bandana. You go, girl.
10. Frat Boy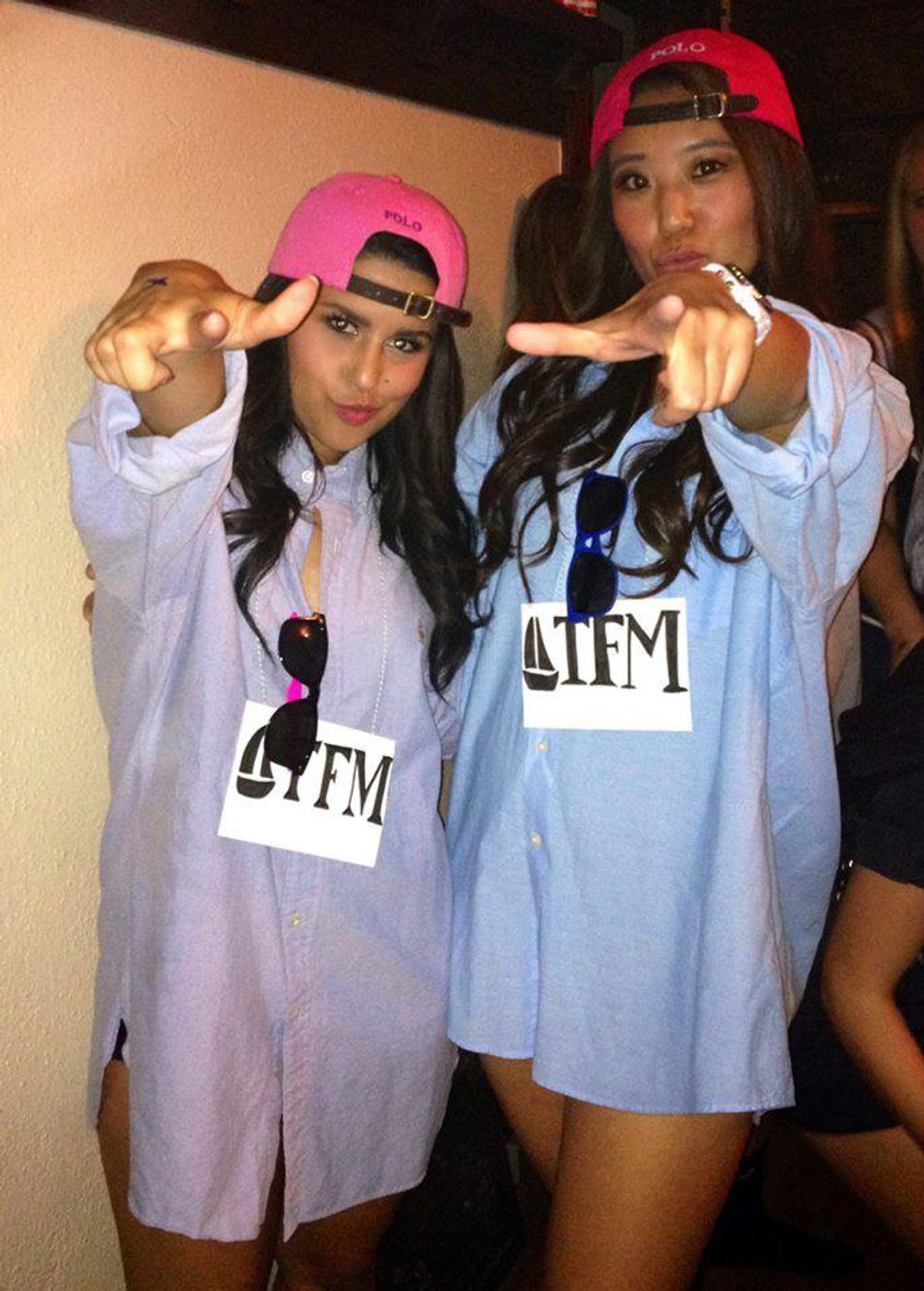 Last, but definitely not least, the frat star. This is similar to Risky Business, with the classic dress shirt, however being a frat star is not only about the costume. It's about the attitude, too.
There's nothing wrong with keeping it simple. After all, we are lazy, broke college kids. And, there's no doubt that there will be countless of these basic costumes at every single party you attend this Halloween. So, either join the crowd and break out your cat ears, or start brainstorming something legendary.
Happy Halloween!