Every pair of roommates has two types: the ones who kill the bugs... and the ones who don't.
So, dear roommate,
Every time a bug flies into this household, it's suddenly my responsibility to trap, smoosh or flush it down the toilet.
It doesn't mean I'm not afraid of them too. I'd be crazy to not jump and scream as the giant freaking spider in the bathroom starts running at me.
Or when the centipede is moving a little too fast.
Or when an actual hornet comes flying towards my face.
While you, lovely roommate, stand in cowardice behind me, I am the one holding the bottle of Raid and spraying mercilessly into the face of a flying beetle.
While you lock yourself in your room, I'm faced to corner the wild cockroach who has infiltrated the kitchen with the glass cup and paper. While you get to run away, I'm the one running into a battle with a really big moth.
How many times must I sacrifice a pair of my shoes to crush the terrifying ants?
Will it forever be my job to take care of the ant traps?
To deal with the horrible stench of the wretched stinkbug?
Is this fair?
No.
I suppose life isn't fair, though, so I will take this duty for the betterment of our home. If we both ran in fear, we'd let the insects win.
We can't have that. We must win the battles and the war.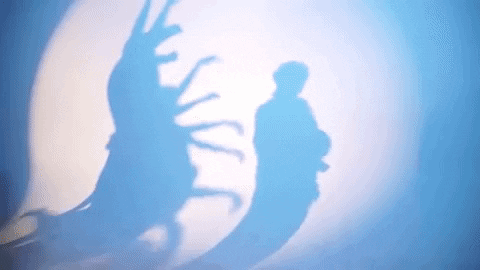 scared mister heavenly GIF by Polyvinyl RecordsGiphy
As long as you keep taking the trash out. I hate touching the cans.

Lovingly,

Me