"No one ever told me that grief felt so like fear."
― C.S. Lewis, A Grief Observed

They say that time heals all wounds, but my wounds are cut pretty deep. When I was six, I lost my Papa (grandpa). He would be the one who would pick me up from preschool and kindergarten, while my mom worked. He would always say "I have a surprise for you in the car," and of course, I would always wonder if Papa had Paul Konerko or some White Sox player in the car. Yet, it was always my Grammie. To be honest, that surprise, never got old. My Papa also called me the "Yard Boss," at daycare.
My Papa (and my mom) taught me everything I needed to know about baseball, specifically White Sox baseball. But he also taught me about the importance of respecting the game first, and loving my team second. Hence why I am rooting for the Cubs to win it all, okay, fine, I am also rooting for the Red Sox because I love Boston and Big Papi. But I digress.
My Papa was (and still is) one of the best people that I was so blessed to spend six years with. From throwing napkins at me from across the table (Papa I know it was not Grammie or Mom, it was always you), to telling you about my day when you were sick. I still love you Papa, and I miss you dearly. I hope that Old Style is chilled for you as you watch my life from the best skybox seat in the house!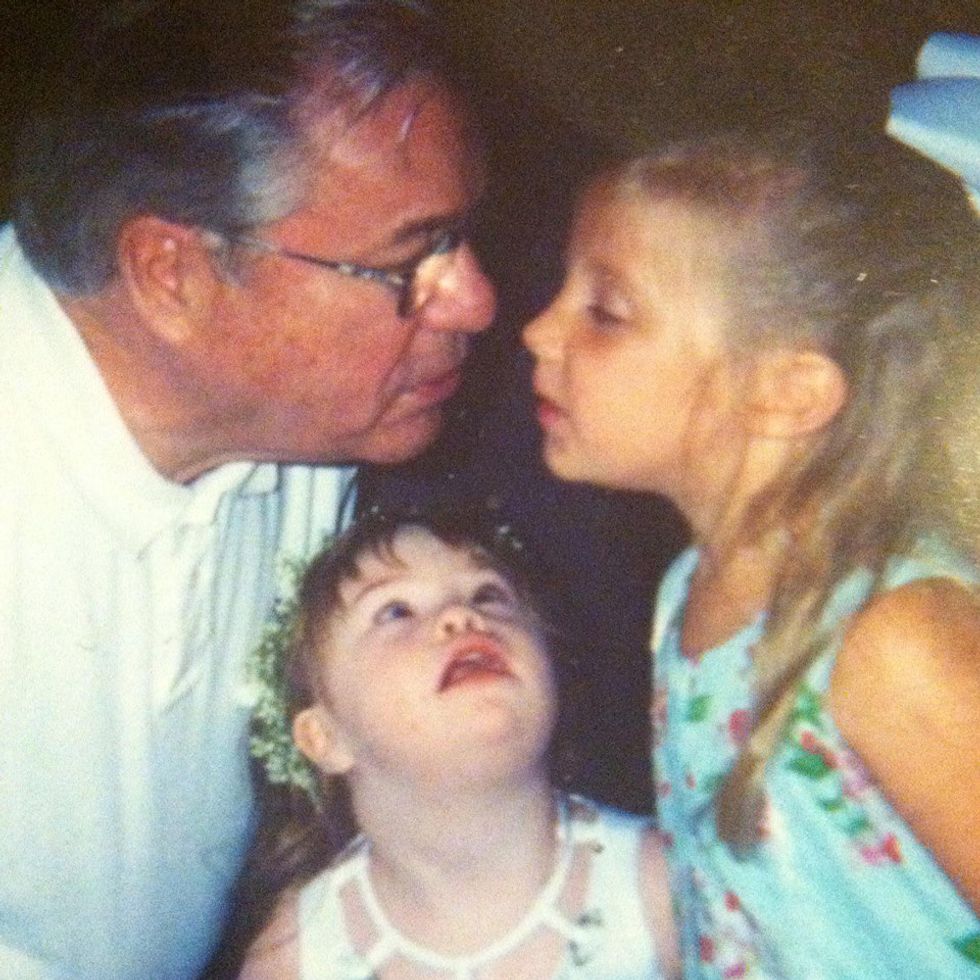 (Pictured from left to right: my papa, my cousin Claire, and myself).
Another aspect of grief that always hits me the hardest, is remembering all of the good times you had with a person. Which leads me to my Grammie, whom I spent sixteen years with. After Papa passed away, I pinky promised you to always be your best friend. For sixteen years, you watched me grow into the young woman I eventually became, and still am becoming. You told me to 'always be a good girl,' and I still hold that promise close to my heart. I love you more than anything in the world, and so does Finnegan! I will always be a good girl.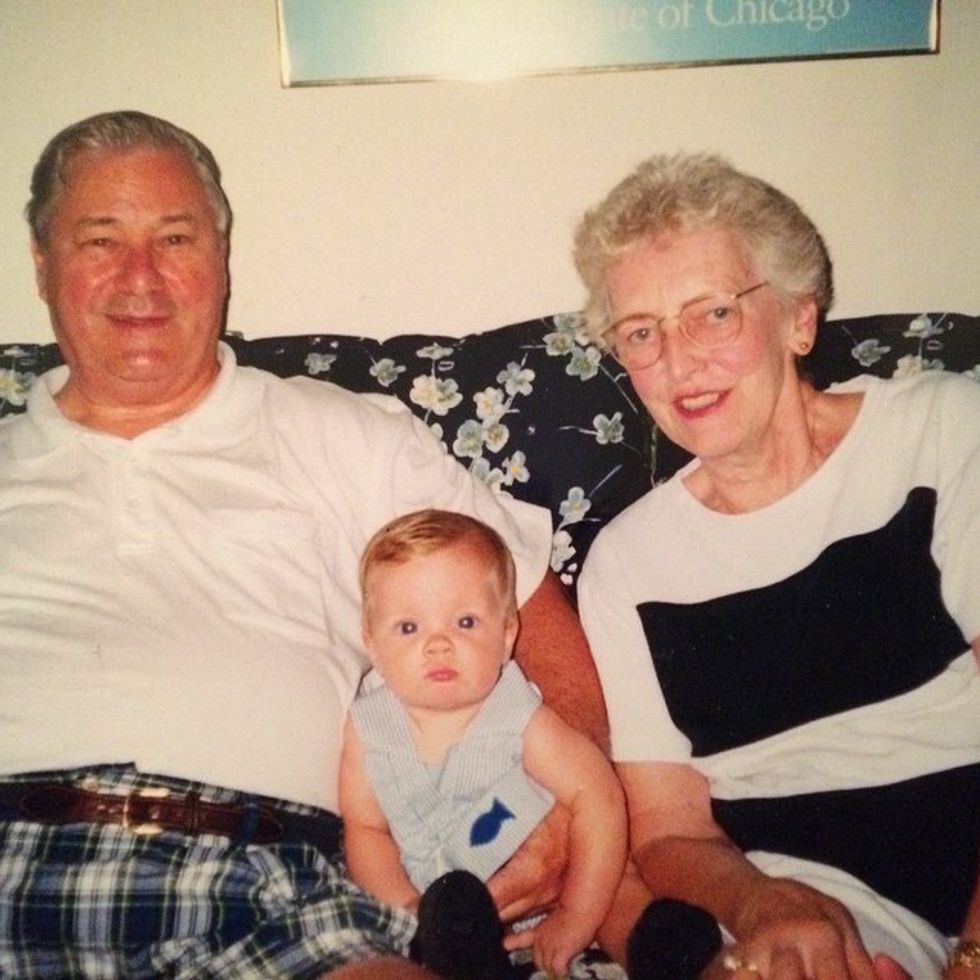 (pictured from left to right: papa, myself, and grammie).
Life after loss is one of the hardest lessons to learn in life, which is why I joined Colleges Against Cancer and the Love Your Melon Campus Crew. That reason was my mom's best friend, Maureen McIntyre. Through Moe Mac, I was able to gain a whole new family in both the Cranes and the McIntyres'. Moe, you fought so beautifully, and you fought until the angels called you home. White Sox baseball (and frankly, the world) has not been the same since you passed in March 2015. Because I knew you, for so many years, I have been changed for good.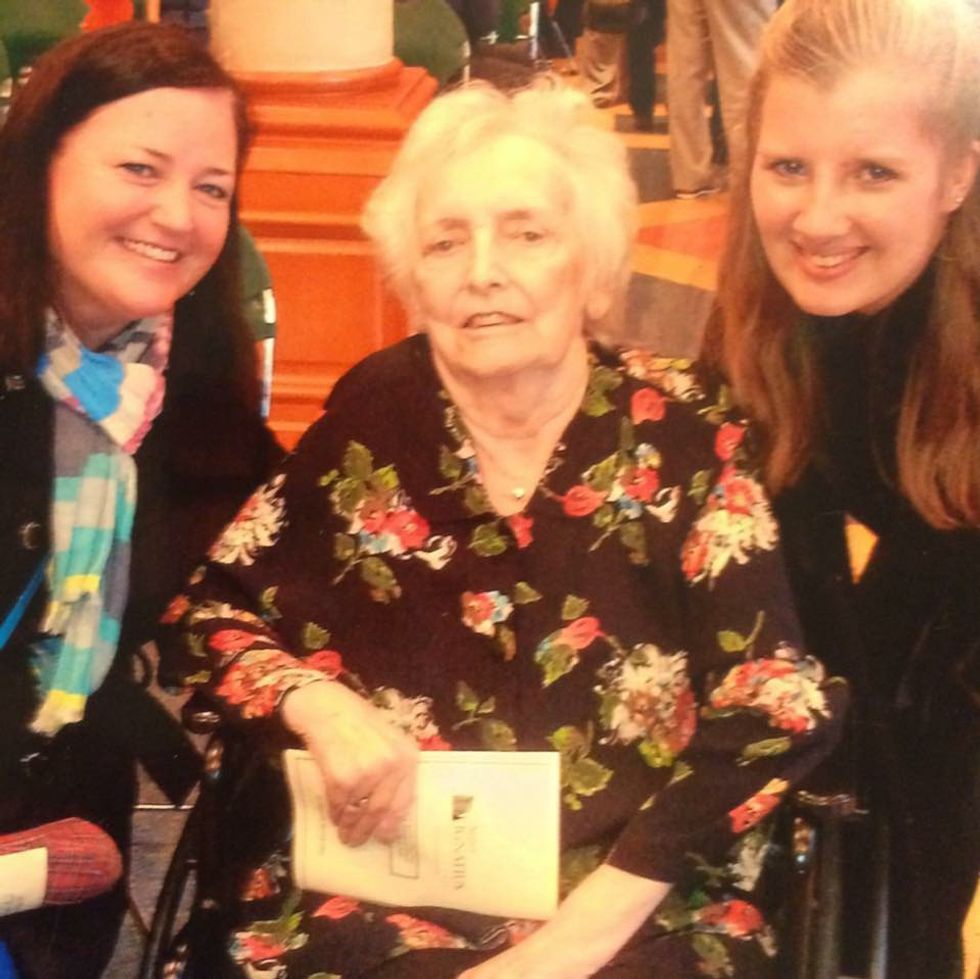 (from left to right: moe mac (pre-cancer), grammie, and myself 2012)
My guardian angels are with me every single day as I embrace my journey of life. I may stumble, fall, and fly sometimes, but they will carry me through the good times and the bad.
I love all three of you, so much.
Your Delia
(Written in loving memory of John Wrenn Sr 6/14/1927-10/29/2003, Patricia Ann Wrenn 6/10/1928, and Maureen McIntyre 12/13/1969-3/31/2015)