One of the best events in the world is back and Americans across the nation are thrilled to cheer on this wonderful country we live in. The Olympics is one of the most exciting events in the world where the best of the best compete head to head to show the world who's country is boss. Although all the sports teams are pretty entertaining to watch, there is one this year that is definitely catching everyone's eye (ladies you know what I mean). This years USA men's gymnastics team is definitely something you don't want to miss. I mean come on, who wouldn't love watching a bunch of eye candy doing inhumane flips and tricks? If you've watched them already, you know exactly what I'm talking about. Here are some thoughts we probably all had while watching USA men's gymnastics at the Olympics this year.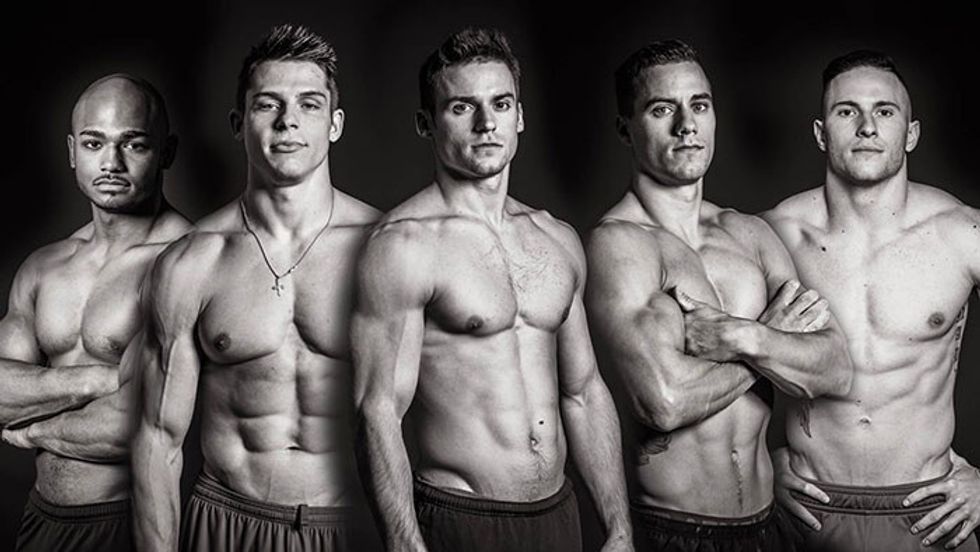 1. When the team walks out for the first time during the meet and you can't help but start applauding already just for how beautiful they are.
You really have to thank the big man up there. Job well done God.
2. When they remove their warm up jackets and you immediately find yourself sweating.

At this moment you're not really sure if you can handle watching the whole meet.
3. When they start break dancing during their floor routine and you begin envisioning how fun a night at the club with one of them would be.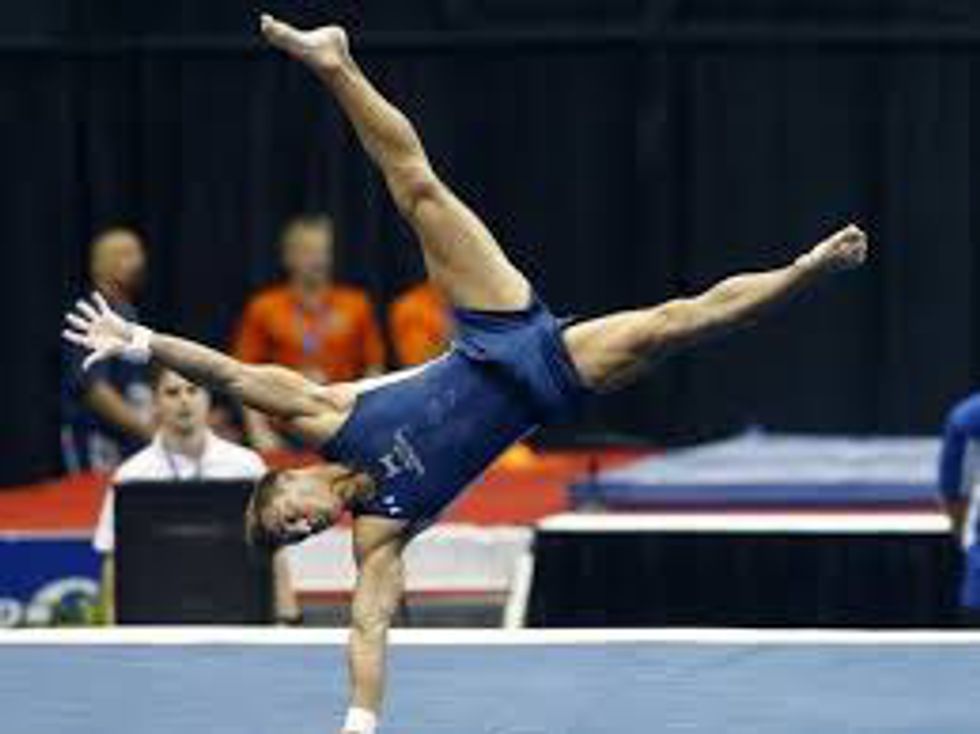 I don't know how to dance, but i'll sure learn for you, Sam Mikulak.
4. When they begin the pommel horse exercise and you cant help to think "WTF are they doing?" but you don't care because their muscles look so good doing it.
You wonder who even came up with this strange event but in the end who cares because you get to see a beautiful man swing on it am i right ladies?
6. When you start googling how to apply for the job of the person who holds their hips and assists them onto the high bar.

COULD YOU IMAGINE HAVING THE OPPORTUNITY TO HOLD THEIR HIPS FOR 2 SECONDS?!
7. Halfway through the competition you realize you have no clue whats going on because your so distracted by their looks.

Time to snap out of it, this isn't the reason why you are watching. Wait a minute, who are you kidding?
8. Not being able to get out of a daze, you start to wonder how men could make a leotard look so good.
Gives us a break, how do you expect us to pay attention when we can see their prominent abs through their outfit?! Lets be real though, these guys would make a garbage bag look good.
9. When they land their skill and you get more excited than they do.

10. In the end, win or lose you know they all take home the gold in your eyes.

Just remember USA men's gymnatics team, we're all rooting for you.