I am new to the world of serving, but I do enjoy it very much. It's very fast paced and although we may not have a great hourly pay, the tips are worth it in the end. Every server goes through all types of moods and thoughts throughout the day. We all can definitely relate. Here's some thoughts I'm pretty sure every server has while working through their busiest and slowest days.
1. "How can people really be this messy?"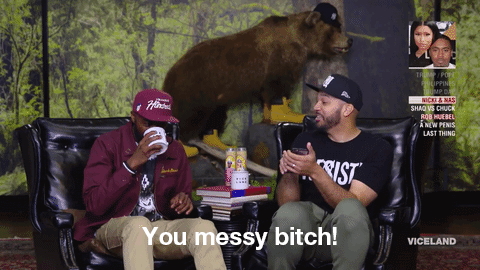 There's two cups of ranch spilled all over... along with sauce smeared on the chair. How do you not notice that when you're eating?
2. "Please leave. Please leave."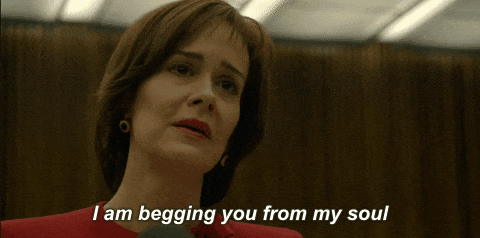 There is always that one table that will sit there after they paid and casually talk for up to an hour. I totally get it if you would like to catch up but the place is busy and I could be seated so I can make some more cash!
3. "What is on me?"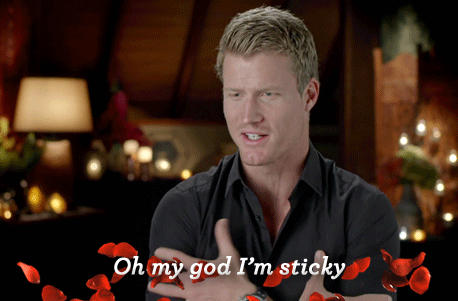 Whether it's wet or sticky, there is not one day where I am not grossed out because of all the different sauces or dressings that end up on me.
4. "Why are there never the same amount of forks to knives or vise versa"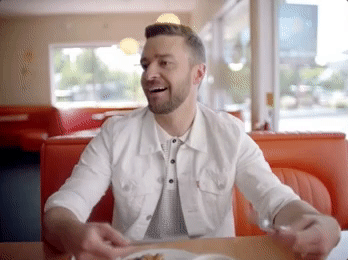 Whenever my coworkers and I roll silverware, we always end up with six extra forks or knives every time. I am waiting for the day when there will be an even amount.
5. "Oh no... I forgot to ring that in."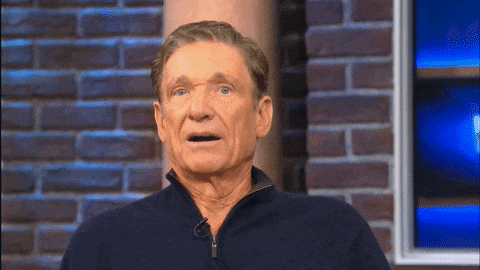 I'm just going to say the kitchen forgot to make it... or that it's taking a bit longer. I'm sorry...
6. "What happened to all my pens?"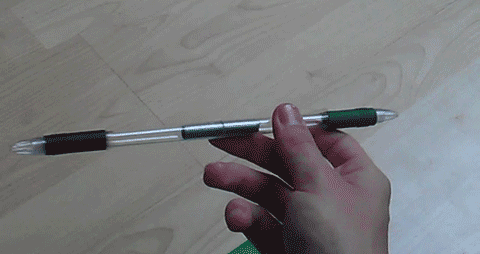 I started the week off with ten pens and now I have two. Guests don't realize we have to buy our own pens... a little piece of my heart breaks every time someone takes off with one of my good ones.
7. "Why do we have 5 people on right now?"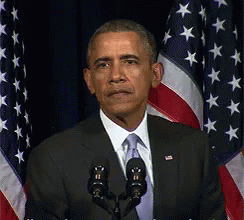 There have only been about eight people in and out of the restaurant in an hour... we really don't need this many servers.
8. "Well, I guess I'm not leaving until close."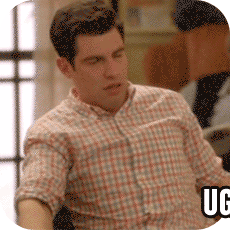 We don't have out times, we cut by volume of people. On a good Friday or Saturday night, we'll stay on a four chart all night. There goes my plans.
9. "They left me THAT much?"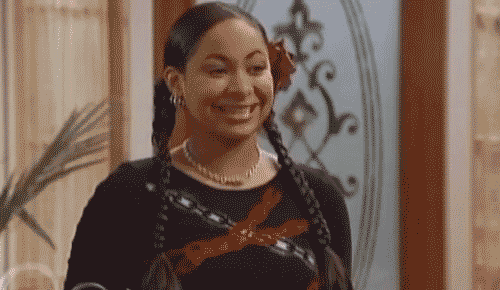 This can go either way. Either they left a $2 on a $40 bill or they left $15 on a $40 bill. Serving is fun and full of surprises, you never know what to expect. Time to go work my double and hope for the best!
Cover Image Credit:
Wikimedia Commons