School is finishing up, the sun is out, people are outside... Summer 2016 is right around the corner! Summer is a time to be outside, enjoying time with friends and family, and so here's some ideas as to what you can do this summer to make it a great one!
1. Host A Breakfast Party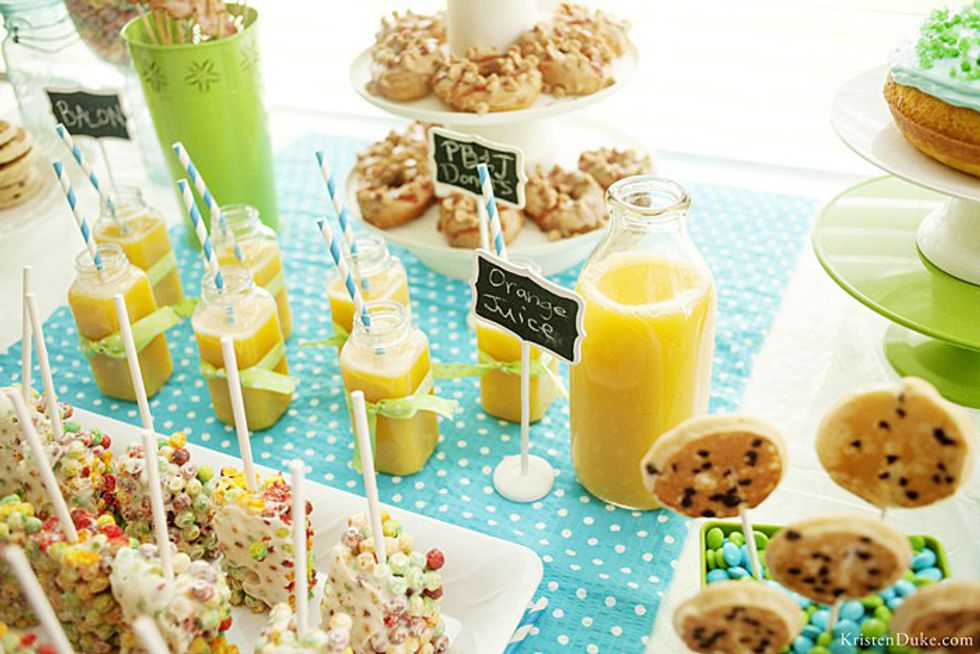 The most important meal of the day deserves more recognition than it gets! So why not gather a whole bunch of your friends and create a large buffet of breakfast food items (Pancake bar, donuts, bacon, eggs, cereal, drinks, etc.) and enjoy a Breakfast party? I mean, who doesn't love breakfast?
2. Spa Day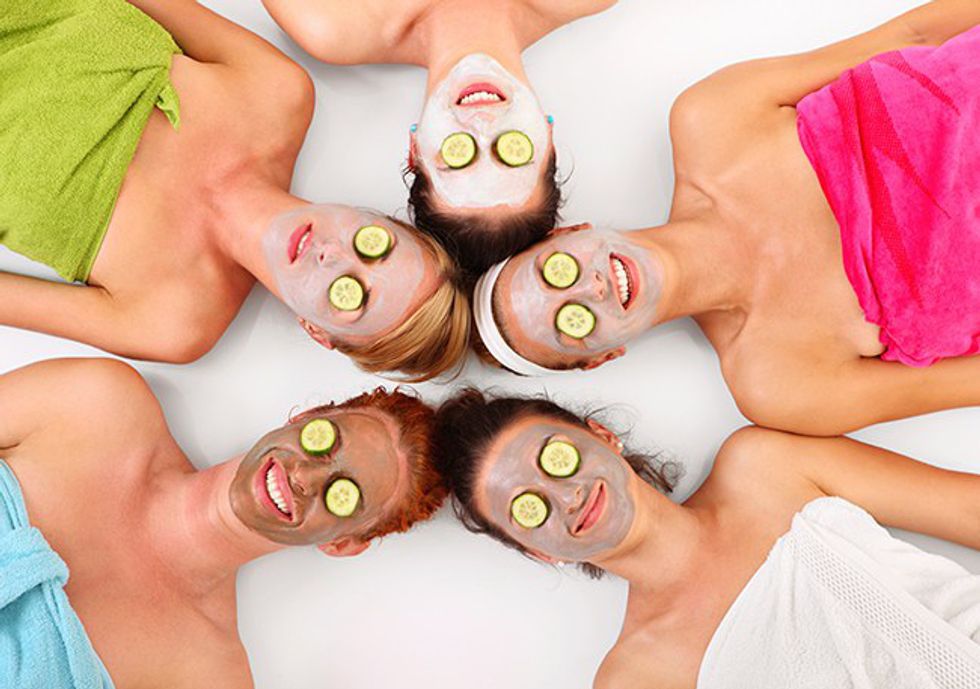 If you're looking for things to do with your best friends, but don't want to spend ridiculous amounts of money in the process, just have a DIY spa day at one of your friends' houses (or your own house too!). Make your own face masks, do each other's nails, make your own lotions, etc. There's a whole lot that you can do and it's a great summer activity to try!
3. Go On A Bike Trip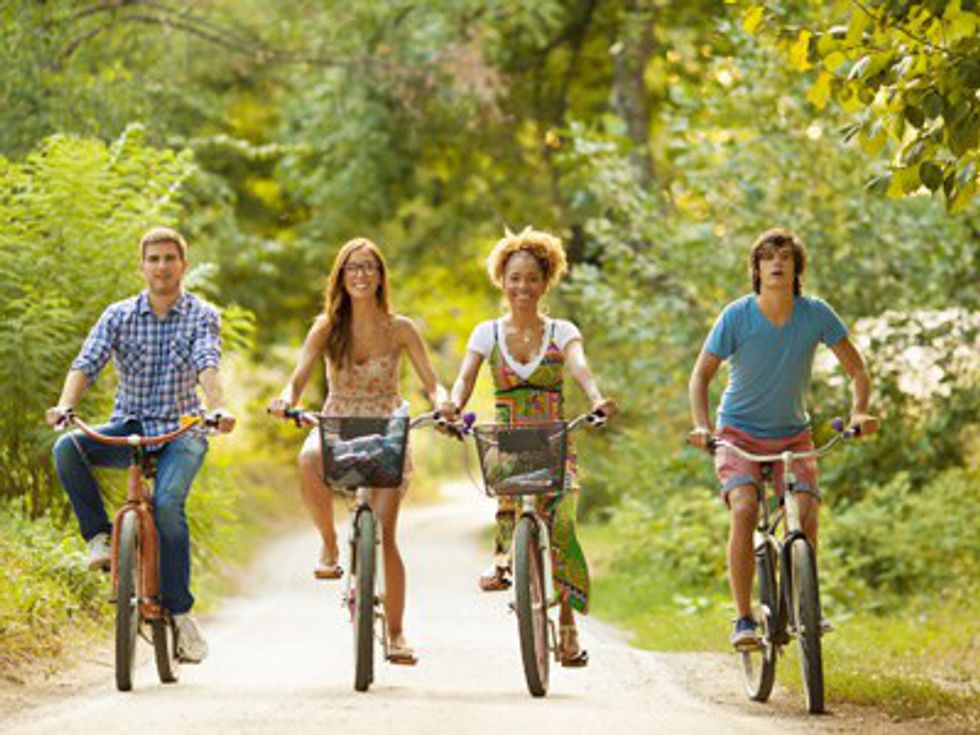 There's bound to be a trail near where you live, so grab your friends and take a biking trip. It's both exercise and fun! You can explore so much more if you decide to travel on something else that isn't a car.
4. Find Your Summer Anthem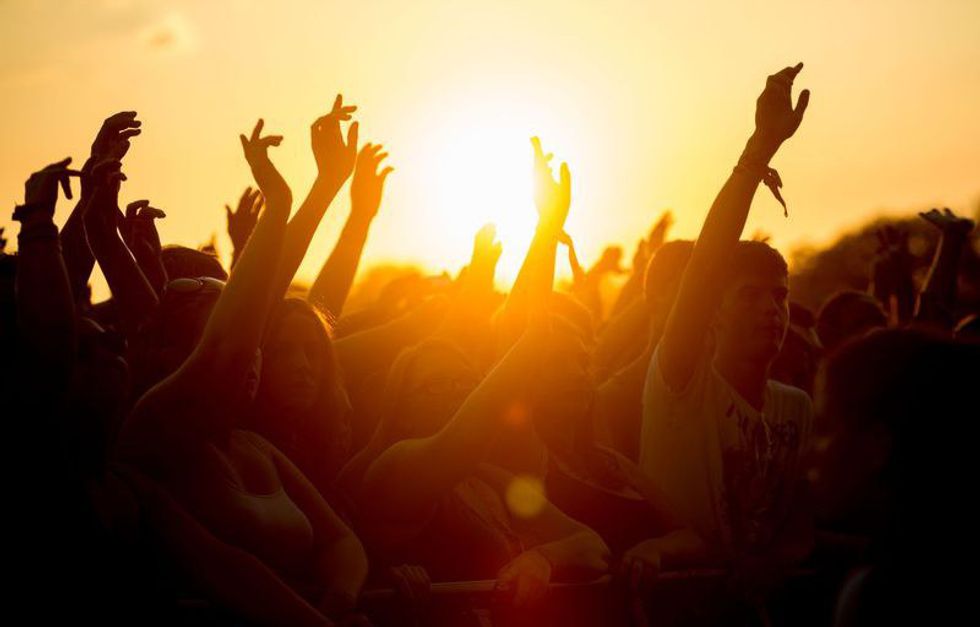 In the Summer, you need to find the right playlist. This is the playlist that you'll be blasting out the windows of your car while your driving downtown, playing it at the beach, at parties, at cookouts....everywhere! Find your own personal Summer anthem, and also find one for your friend group. This is the song that you will play non-stop every time you are enjoying the summer together, playing it so often you might get sick of it, but you'll still play it anyway!
5. Go To A Concert Or Music Festival

Summer is the season of music! There are so many music festivals and concerts going on that you're bound to find one that you and your friends can enjoy together! This is a great way to spend time with friends, while also jamming out to whatever band or performer you see.
6. Do Something New
Summer can be a time for change, so pick something that you wanted to do but never had the courage to. Try a new sport, perform at an open mic, water ski, sky dive, etc. You could also do something new to your appearance as well! Get that tattoo that you wanted or dye your hair a new color or get a new piercing, but only if you want to! Don't change yourself if you don't want to.
7. Messy Twister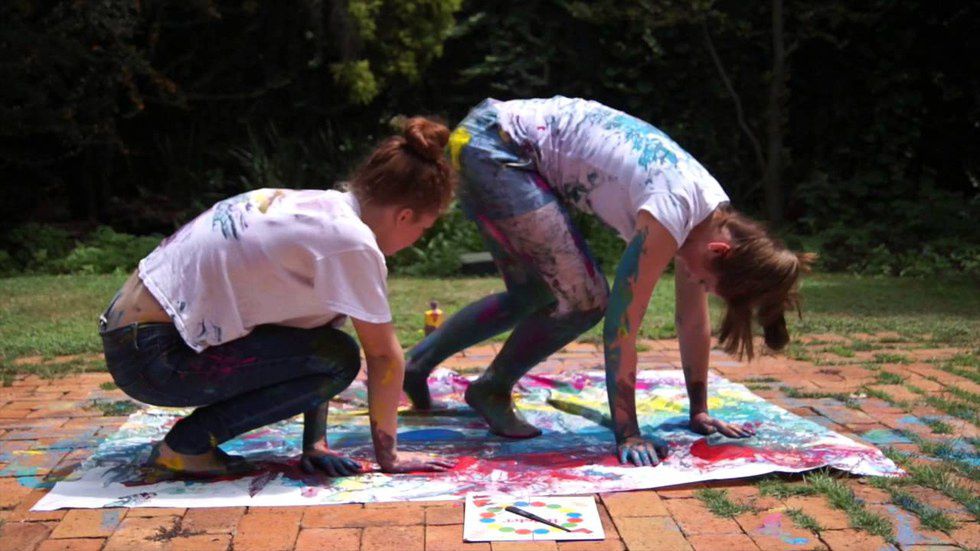 If you haven't heard of Messy Twister before, it is twice the fun of twister and a really fun game to play with your friends on a nice day. You put paint (or sometimes it is whipped cream or shaving cream that usually has coloring in it) on each of the circles on the twister mat and then you play twister the normal way, except now it is very slippery and much more messy. You can get a good laugh from this and also maybe create the next Picasso masterpiece!
8. Go On A Hike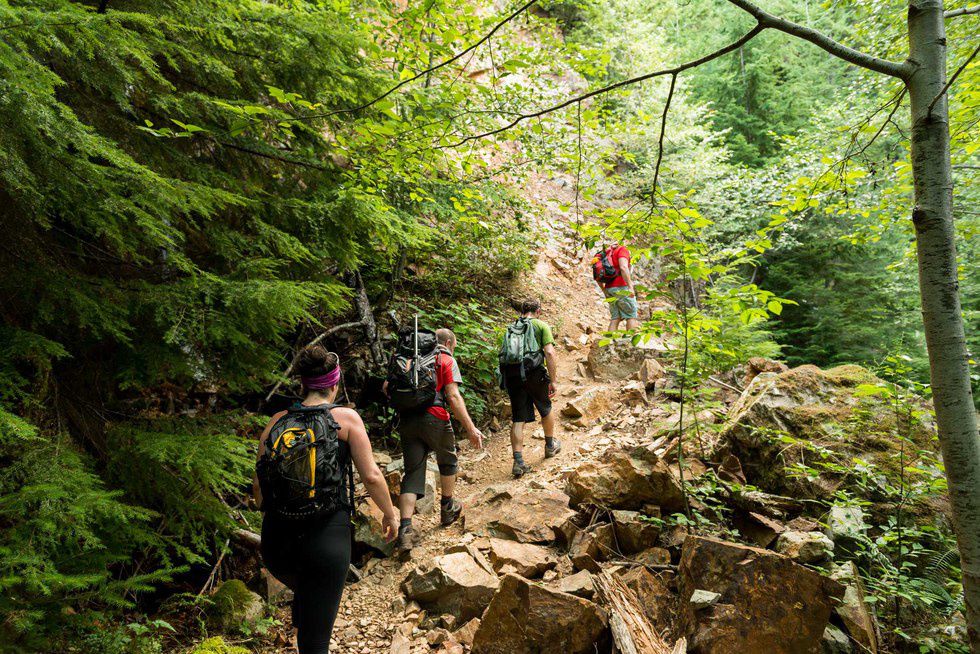 Hiking is a very popular summer activity and you're bound to find a trail or mountain that you can travel with your friends to and enjoy a day out in nature. A great way to be active and also explore the outside world instead of being trapped inside. Just make sure you have the right equipment/attire and stay as a group so no one gets lost or left behind!
9. Go Camping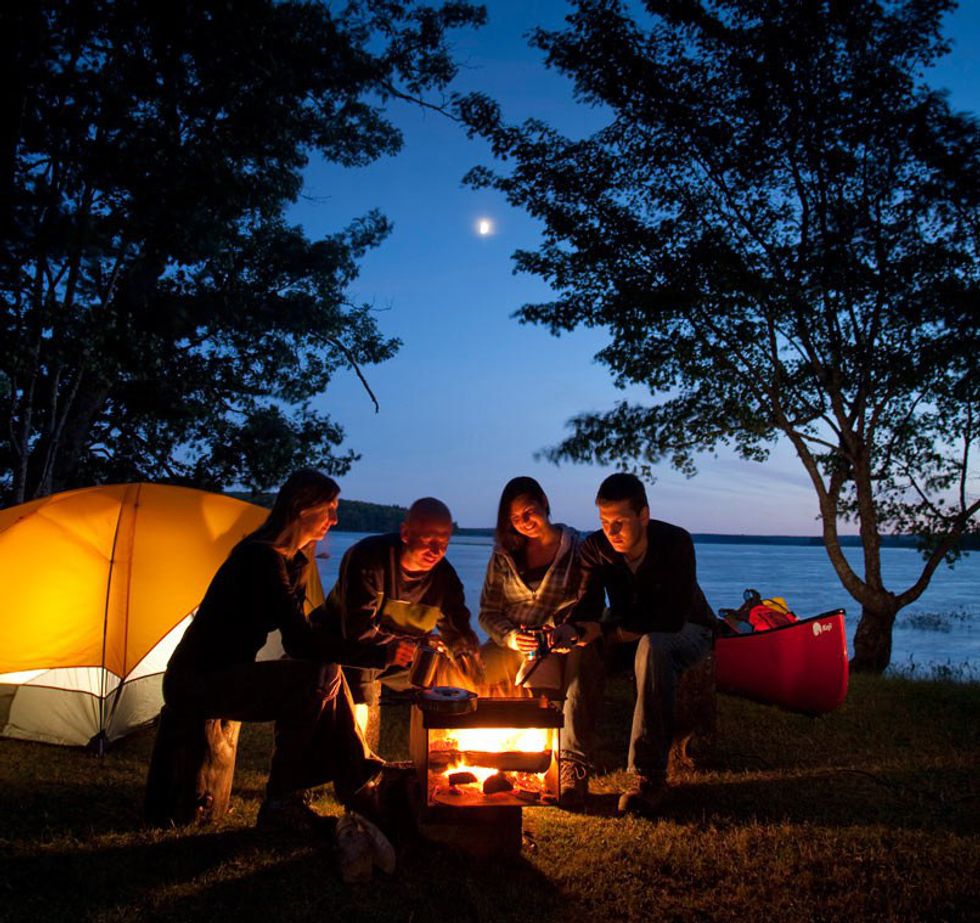 Another great activity to do with your friends this summer is go camping. Similar to hiking, you can do some great activities outside, while also getting to sleep outside as well (technically in a tent, but you get the point!). Nature is really interesting and you can find a lot of great things to do with your friends while at camp. Go kayaking at a nearby lake, make s'mores, go swimming, sing campfire songs, etc. The possibilities are limitless!
10. Have A Water Balloon/Water Gun Fight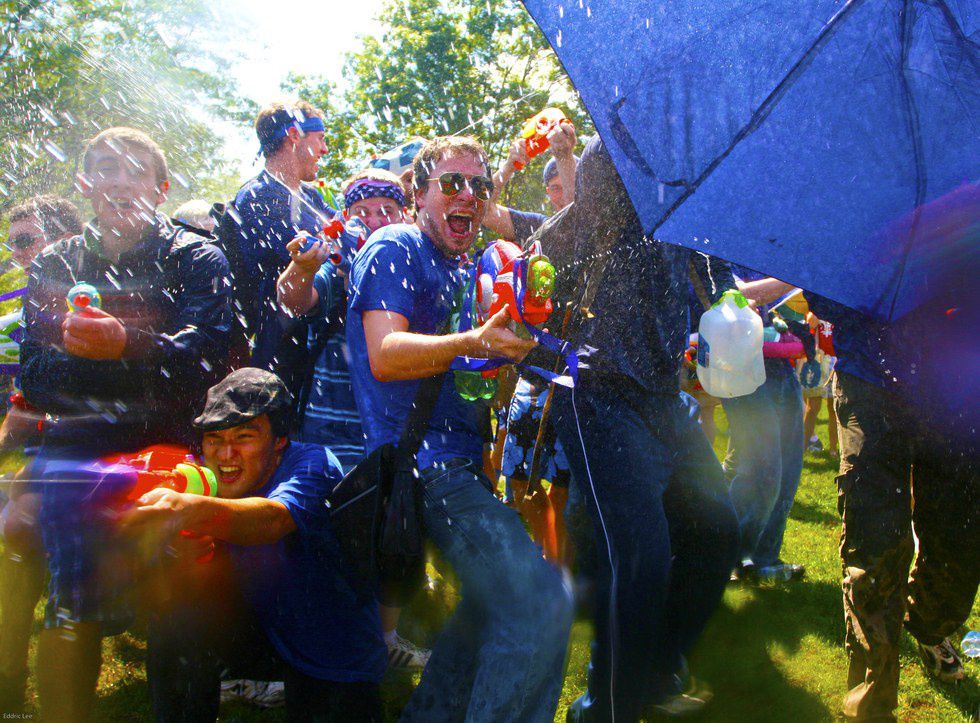 What better way to cool off in hot temperatures this summer than having an epic water gun/balloon fight? Grab a whole bunch of your friends, family and neighbors and have a water war. Create teams or have everyone for themselves, and grab your best water gun or a ton of water balloons and have some good clean fun.
11. Have A Bonfire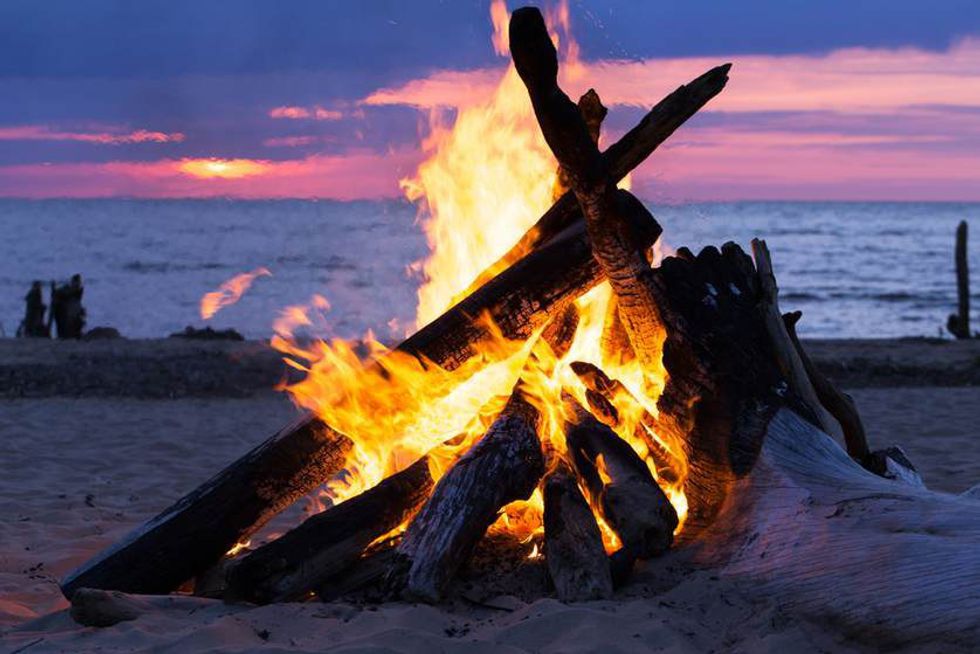 Probably one of the most popular things that people do with their friends during the summer is have a bonfire on the beach. This is an opportunity to have S'mores, sing songs (it's even better if you have a musical friend who brings a guitar to jam out with!), socialize with friends, and just enjoy the beautiful night.
12. Go To The Drive-In Or Have An Outdoor Movie Night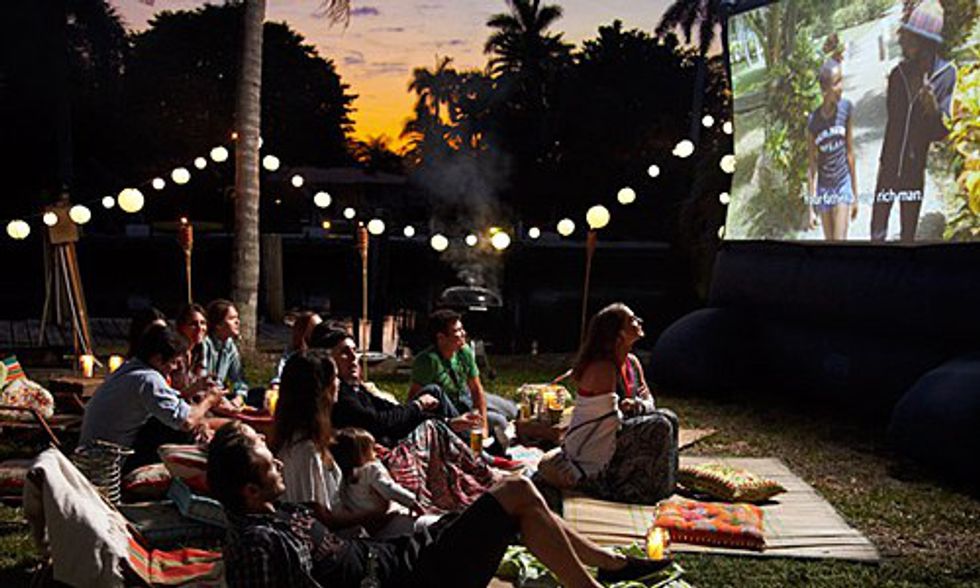 Watching a movie indoors is good for a rainy day (especially if you want to do a Netflix marathon), however, you don't really want to be stuck inside a movie theatre this summer watching a movie on a really nice night. Take the movie outside and go to a Drive-In. If there are no drive-ins near you and your friends, create your own outdoor movie night. Grab a projector and a screen, some popcorn and candy, and enjoy a movie in your own backyard with all your friends! That definitely beats watching it indoors! Just try to avoid the mosquitoes and other bugs which can be a bother sometimes.
13. Have A Tie-Dye Day

Grab some of your old shirts, or buy some white shirts and then create a tie-dye bar! Not only could you do t-shirts, but you could tie-dye pillow cases, bandannas, etc. Be creative! This is a fun activity to do with your friends, and then you can wear your wonderful tie-dye creations when you go out and show how much fun you had doing it. You'll be the coolest people in town!
14. Go To An Amusement Park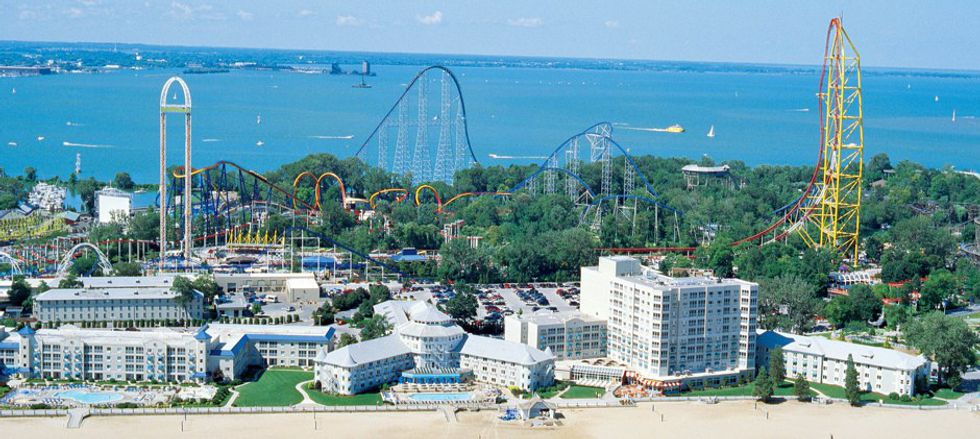 Another popular thing to do in the Summer is go to an Amusement Park with your friends or family. Who doesn't like watching their best friend scream in terror as you both ride the most extreme roller coaster in the park? Or enjoy the amusement park food that you will probably gain some pounds from later on. Ride the bumper cars and try to abolish your friends in a battle that is the main reason why people are afraid to see you actually drive on the road. But Amusement Parks are a really fun trip that you and your friends will talk about all summer.
15. Have A Bake Off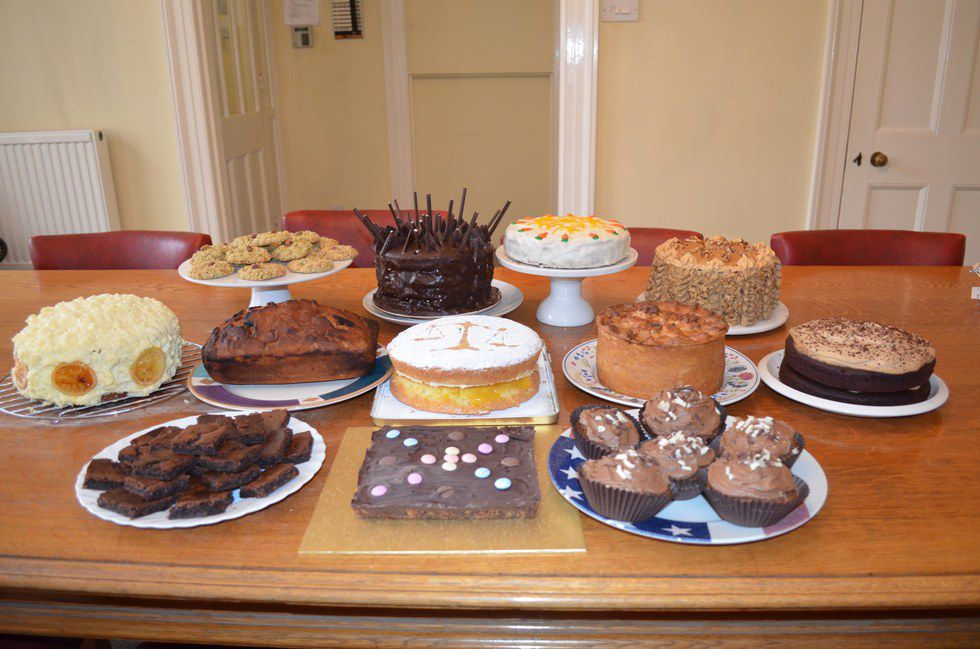 Grab your friends, someone's kitchen (probably a large one so you all can fit and work in it) and a whole lot of baking supplies, and see which one of your friends can bake the best pie, cookies, cake, cupcakes, or anything else dessert related! This is a good activity to do on a day where your friends are both hungry and bored. Turn this into a friendly competition and fight to win the coveted title of best baker of your friend group. I'm sure that you'll be proud to brag about this after! Regardless of if you win or lose though, you'll still be able to eat and enjoy all the baked goods and have a good laugh. Blast music while your baking to make it even more fun.
16. Have A Photo Shoot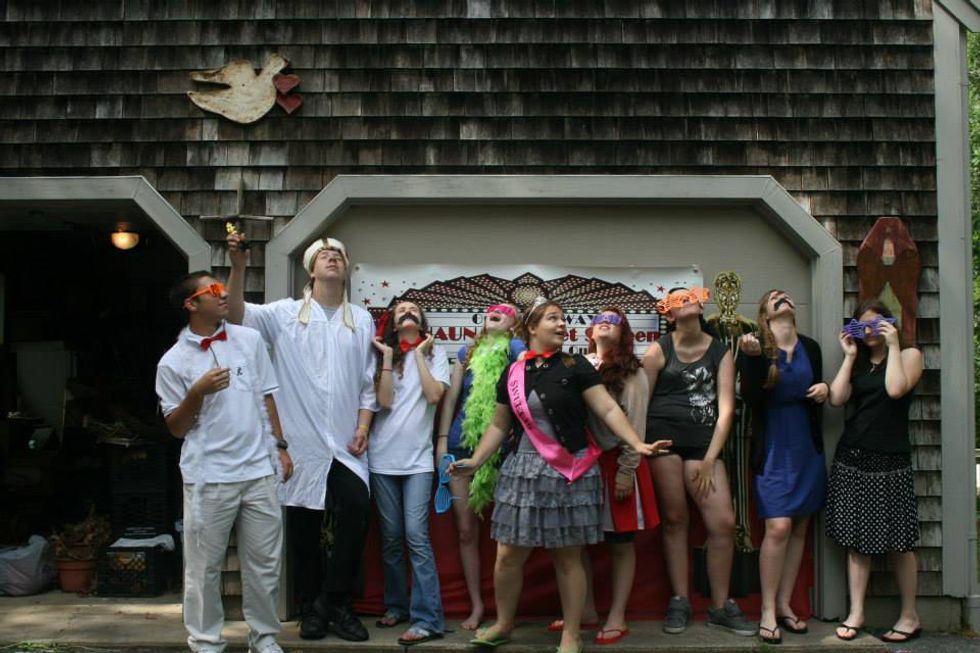 You don't need a fancy photo booth company to come in to have a fun photo shoot! You just need some random, silly props such as glasses, hats, feathered boas, cardboard cutouts, mustaches, etc. and a good background, plus some friends with a good sense of humor, and there you have it...your own photo shoot where you can create some silly memories with your friends this summer. You'll be laughing from these photos years after you've taken them. (Just don't forget a camera! That's the obvious part.)
17. Photo Scavenger Hunt
Gather your friends into teams, have them dress up for team spirit, give them team names and team captains (they'll be the ones who take the pictures), and race around town or the neighborhood. Have someone create a list of tasks that they need to do, or pictures they need to take at certain locations and have some friendly competition, which will definitely get intense! Have a meeting place at the end and a judge/someone to tally up the points in the end to see which team will end up victorious! It can be done during the day or at night...just make sure that whatever is on the list is legal and won't cause disruptions to other people. (Cars would be helpful for your teams if you are going all around town)
18. Do Community Service/Volunteer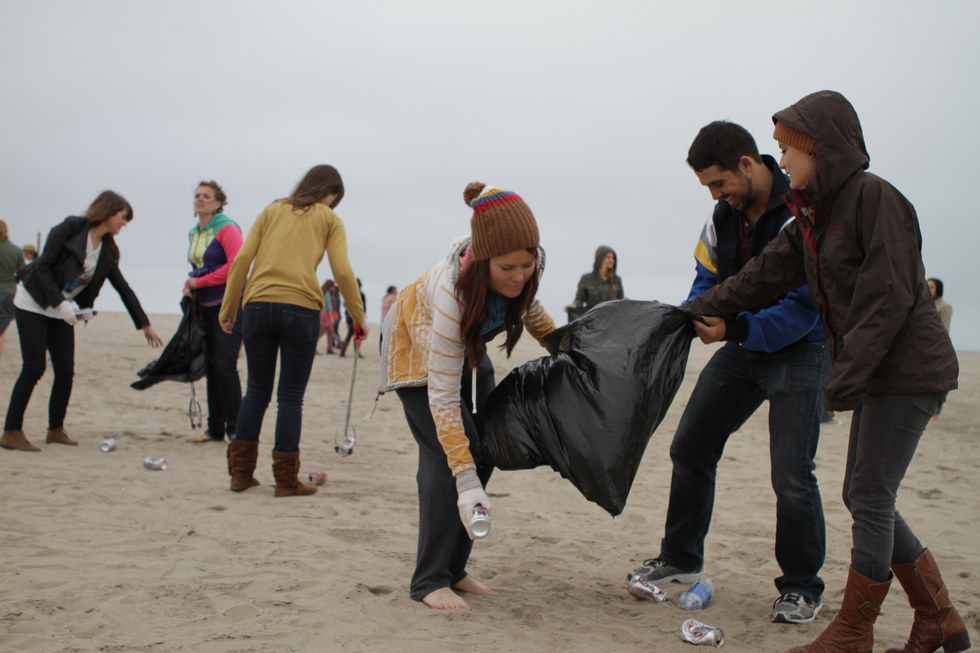 Helping out another cause or giving some of your time to volunteer somewhere is a great thing to do this summer. Get a group of your friends and pick an organization or project to take part in this summer. Go to the beach and clean up trash, help at a homeless shelter or soup kitchen, hold a fundraiser, participate in a walk or run for a cause, clean up someone's yard... there are so many volunteer and community service opportunities you could do, and you don't need to do them yourself! Sometimes you can have fun with your friends, while also helping out someone in need. Take out some of that time that you might have from a Netflix marathon day and give back to your community. You will definitely feel better about it!
These are just some ideas for things you can do this summer with your friends. All of these ideas are fun when you do it with friends (or even family if you want). Hopefully when you're sitting around with your friends this summer wondering what to do for fun, you'll take a look at this list and participate in some of these ideas! If you happen to be working a lot this summer, like I am, and don't have a whole lot of time to do really anything fun with your friends, I hope you'll try to take just a little time to spend with friends and family and do some of these activities, because summer shouldn't be just about work! You should have some time to relax and have fun. Have a happy and safe summer and enjoy the wonderful opportunities you have!