Being Italian is amazing. My last post pretty much said it all. When you're Italian, you love food, expressing yourself in both the emotional way and the Madonna way, and anything creative.
We are also multitalented. We might never be the most athletic or academic, but we do a lot of things better than you.
Here are nine things — yes named after our people's favorite movie — that Italians do way better than everyone else. And no, this list does not include any mob funny business.
1. Fashion
There's a reason Milan is considered one of the fashion capitals of the world. While most European fashion is amazing and would make any American blogger or Instagram influencer jealous, there's something about the way Italians dress that always makes them look straight out of a movie. Have you seen the clothes they wear in the movie "Nine"? Incredible. Plus, so many labels, like Versace, were founded in Italy.
2. Desserts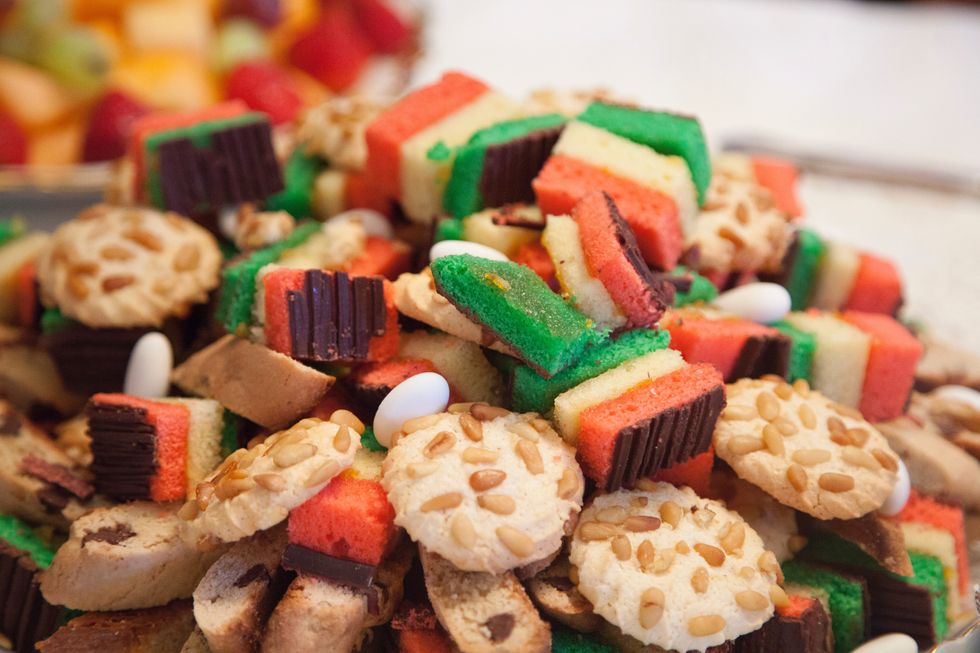 If you have ever been to an Italian wedding or holiday party, you've probably noticed the incredible array of desserts. Most likely you've noticed that huge tray of various cookies that probably looks like the photo above. Italians just understand desserts. Cannolis? Try the most amazing thing ever! There's a reason we always take them and leave everything else.
3. Any food involving cheese and marinara
Italians are simple when it comes to food. Put cheese and marinara on it and we'll eat it. Especially if there's a side of garlic bread. Unless it's on meat and we're vegetarians (like I am). The main reason I can't be vegan? I can't give up cheese. I need it to live. Marinara runs through Italians' veins instead of blood. That's how important it is.
4. Photography
Italians have an eye for what makes a great photo. I wouldn't be surprised if most of the popular Instagram influencers have Italian in them. We know how to pose, well how we're supposed to pose, we don't always execute it correctly. We also know how much light we want in the photo, what to crop out, all that jazz.
5. Gestures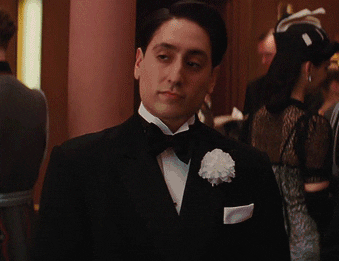 Giphy
The pinched fingers. It's become an emoji. That's how you know it's legit. As we all know, Italians like to talk with our hands. This ingrained part of our DNA has lead us to be amazing at gestures and charades.
6. Architecture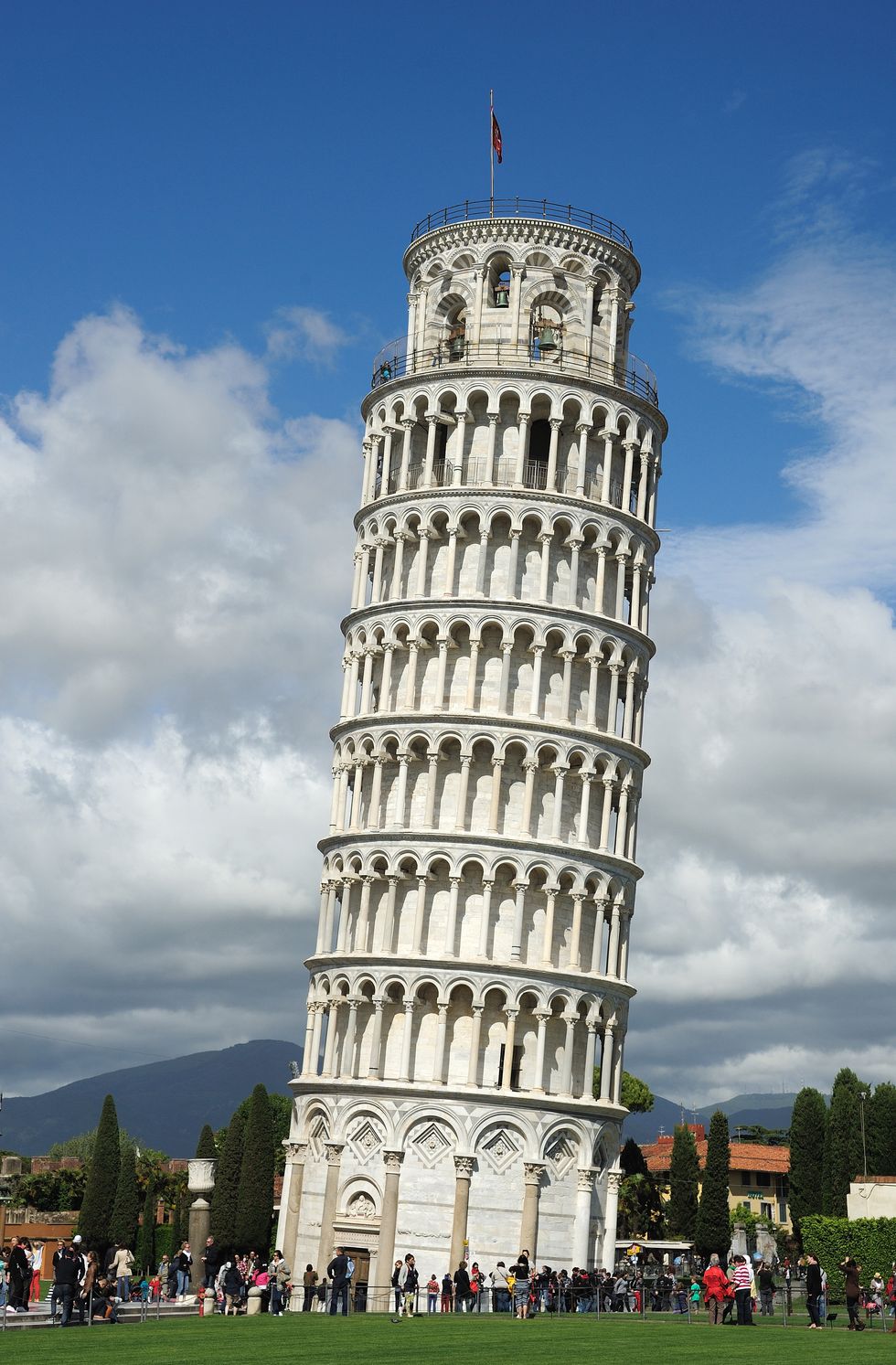 The Colosseum, the Leaning Tower of Pisa, need I say more? Our churches ain't half bad either.
7. Art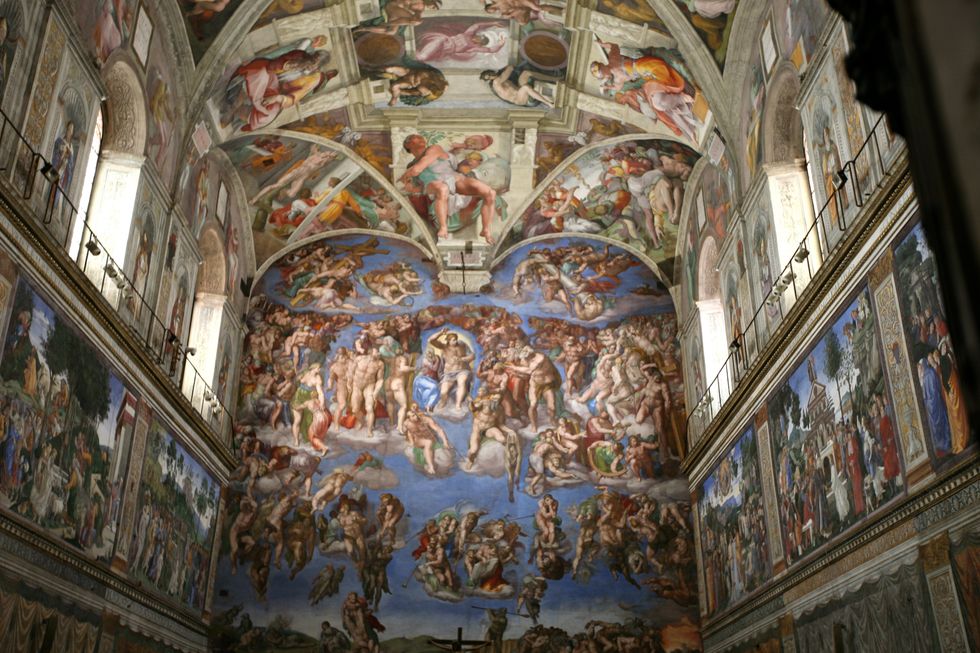 You give an Italian a ceiling, a wall, a canvas, paints, we'll do something incredible with it. Just ask Sebastian Maniscalco. It's one of the jobs Italians are genetically supposed to have in society. Just look at that Sistine Chapel. Gorgeous.
8. Romance
Italians are passionate people. And that extends to our romance. Whether it's Valentine's Day, an anniversary of some sort, or just a random date, Italians go all out for the ones we love. There's a reason our language is one of the five main "Romance languages," and it's not just because it came from Latin.
9. Decor
Italians take our home decor very seriously. We want you to think you are in a professional hotel when you walk in. My aunt might put Alison Victoria to shame with how much reno she's done to her house. Every time I have come over there for the past 14 years, there's something different about the house. It can be anything from moving the couch 90 degrees, to full-on knocking down a wall. And Italians also have the best taste in furniture and random decorations. There's a reason "Italian" is a common description in furniture retail.