Italians might seem like complex and mysterious creatures. The most well-known depictions of us are often mobsters with shady pasts, or extremely complicated women.
However, we are pretty simple to figure out. We like food, Lady Gaga, Madonna, and being dramatic.
Here are 5 things we Italians probably know all too well.
1. You have to use your hands when you talk.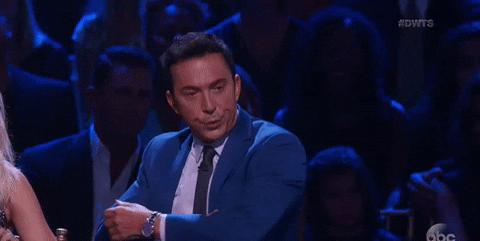 Giphy
Here's the thing about Italians, we think very highly of ourselves.
When we talk, we want everyone to know, even people that can't directly hear what we are saying. We are also very dramatic and passionate, so the body language just helps emphasize our points.
We might accidentally hit you or knock something over, but we really can't help it. There's a whole TV Trope dedicated to it, so you know it's a real thing.
2. You can't control your VOLUME!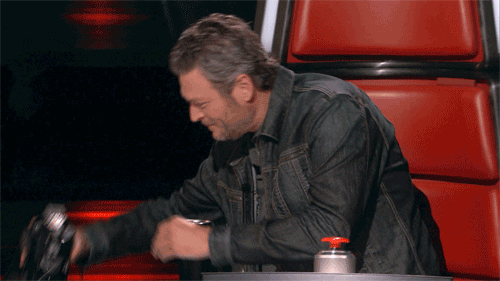 Giphy
Similar to the first thing, Italians are very passionate. Which means we tend to speak LOUDLY. Again we don't mean it.
3. You're never not hungry. Thanks Nonna!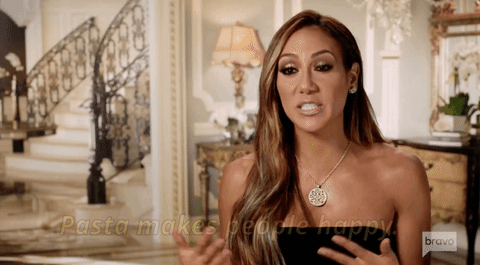 Giphy
Italians have four forms of hunger: the normal kind, the "I need food right now or I might die" kind, the "I need something to do" kind and the "I just ate, but I could go for a few cookies right now" kind.
We're never full. Why, you may ask? Well, Italians are amazing cooks and have an amazing cuisine. It can pretty much solve all of your problems. So when you grow up eating mostly Italian food, you learn how to make room.
Also, whenever you visit your grandmother, she most likely had a spread of options available, and likely kept asking you if you wanted anything else. Since you don't want to be rude, you say yes, and accept whatever she just made.
4. You understand the importance of authentic marinara, which is NOT Ragu.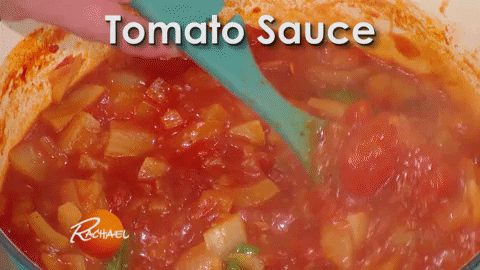 Giphy
Marinara is our blood. We put it on almost everything. We're also very particular about our marinara.
Most people just make their own, and scoff at anyone who buys it in a jar. However, there are some decent jarred marinaras out there, and Italians know which ones to buy, and which ones to treat like the plague.
Ragu, I'm lookin' at you!
5. Madonna and Lady Gaga are goddesses.
Okay, they're goddesses to pretty much everyone, but especially to the Italian community.
They are both pop divas who love their Italian heritage. We all had panic attacks when they were seemingly feuding, and then passed out when the infamous 2019 Oscars photo surfaced.