Summers in Colorado are the absolute best. Sure, we're a landlocked state and I'm a little biased, but there is an endless amount of adventures awaiting you in Colorado. From hiking to the top of a fourteener or rafting down the Colorado River, to exploring the streets of Boulder or camping in the vast mountains, the average bucket list of a Colorado adventurer is at least ten pages long. However, the number one place to go in this glorious state is without a doubt Red Rocks Park and Amphitheater. The hiking is beautiful, the views are incredible, the events are unforgettable, and absolutely everyone you encounter at Red Rocks will have a smile on their face, because there is no reason to be unhappy when you are in such an astounding place. So, for all you out-of-towners or Red Rocks newbies, here are 20 reasons why you need to visit Red Rocks ASAP.
1. Because every concert should look like this...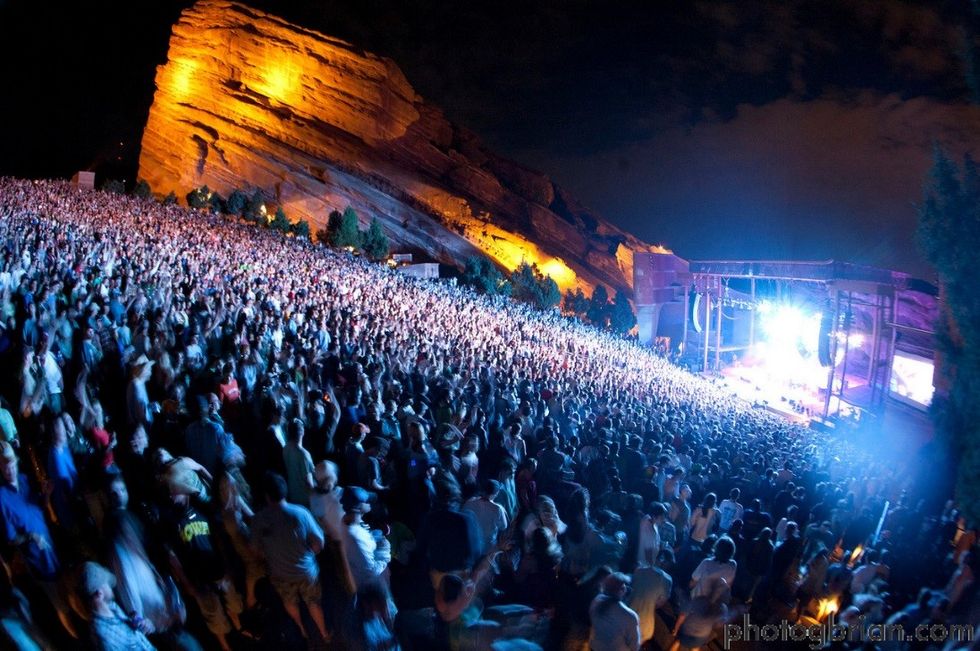 2. Or this...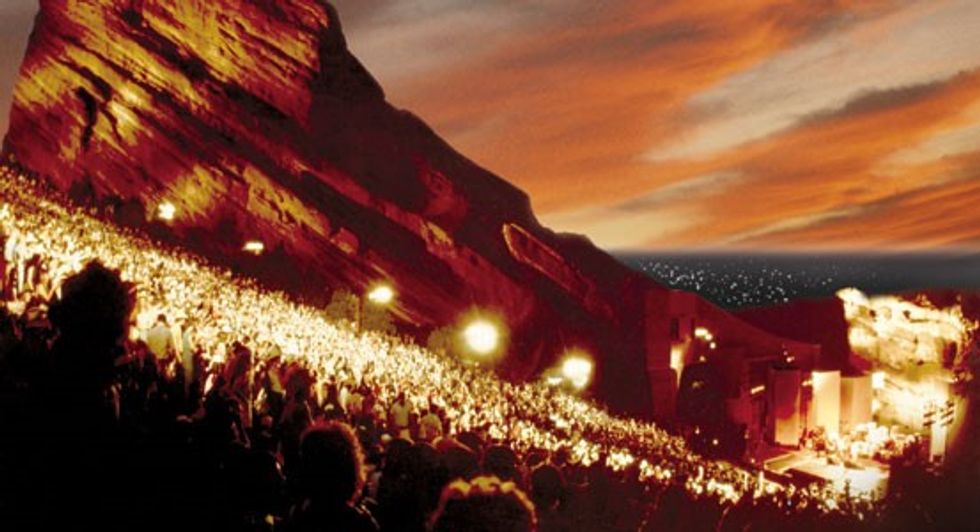 3. Or this...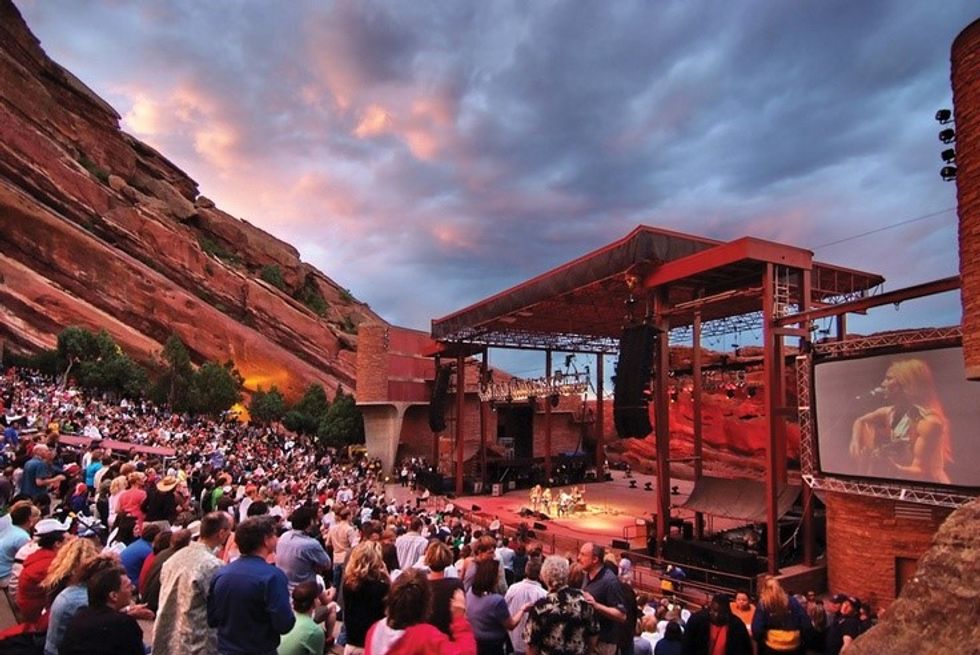 4. To be honest, there's not a bad seat in the entire amphitheater.
5. And the music just sounds better between those two glorious rocks.
6. The performers and artists surely never get bored of this...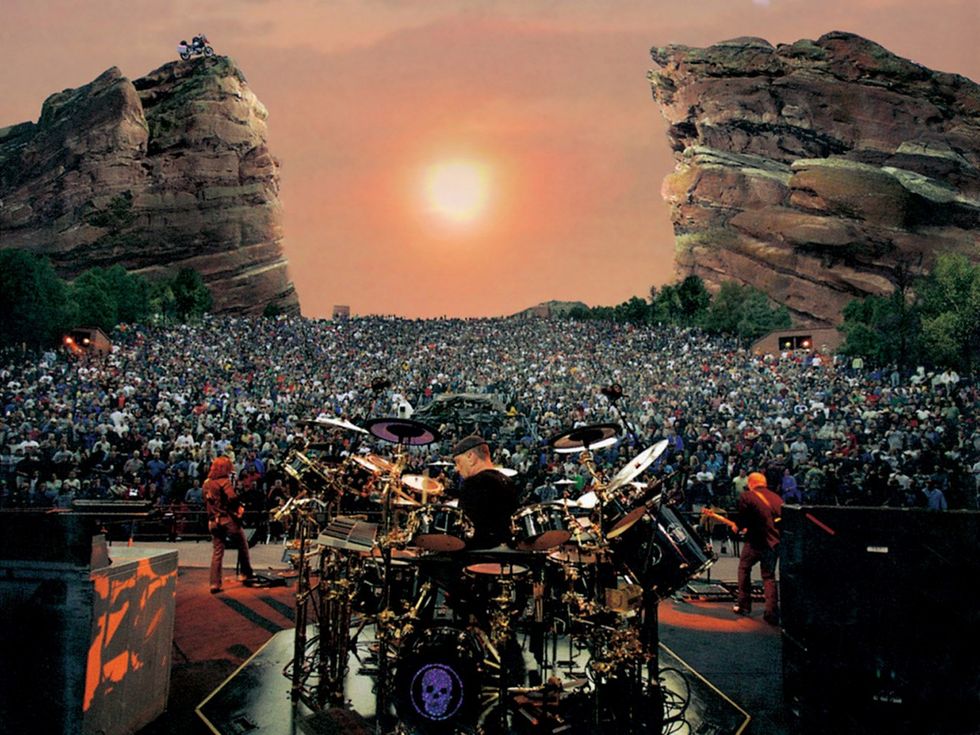 7. Because working out is amazing with this view...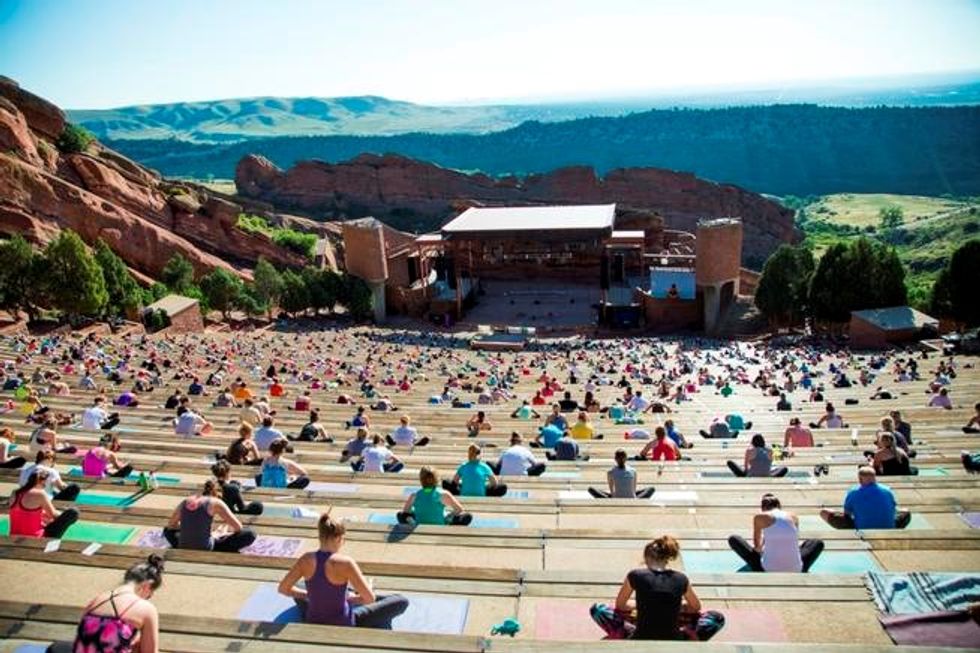 8. Because there are yoga classes offered every Saturday morning.
9. And running stairs doesn't seem as terrible here.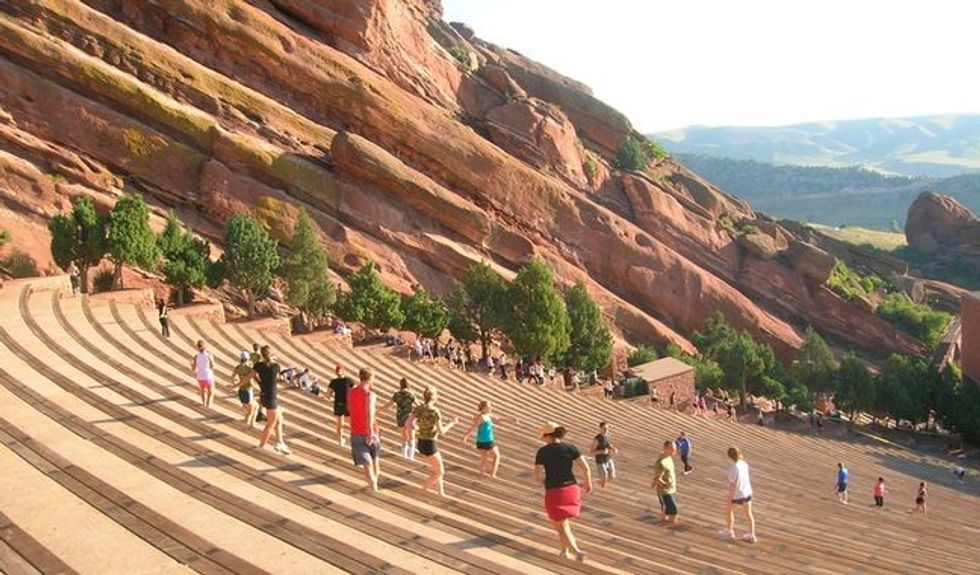 10. Because the sunrises look like this...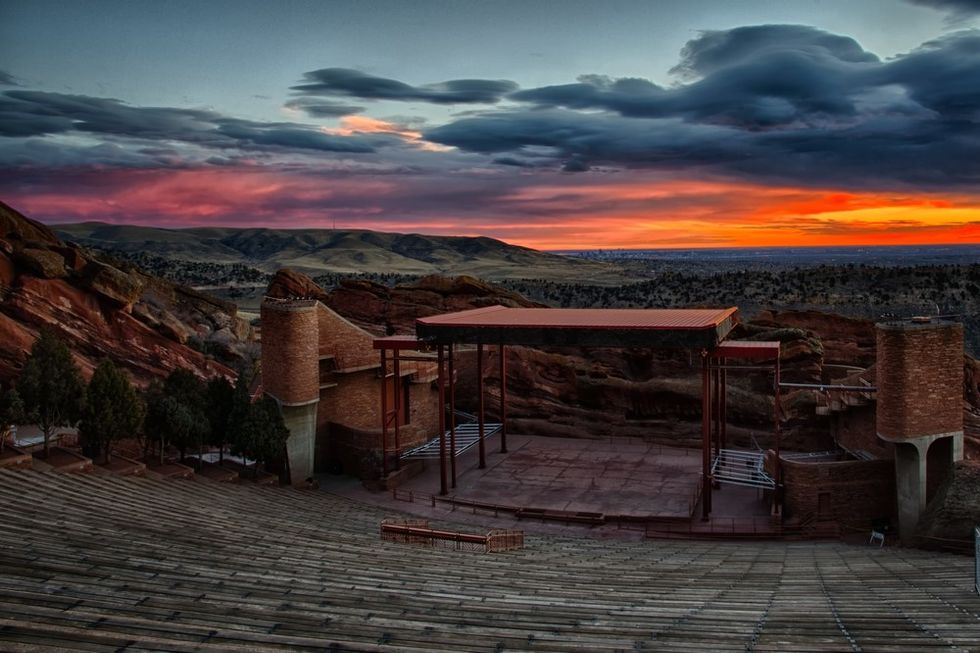 11. Because these hiking trails exist...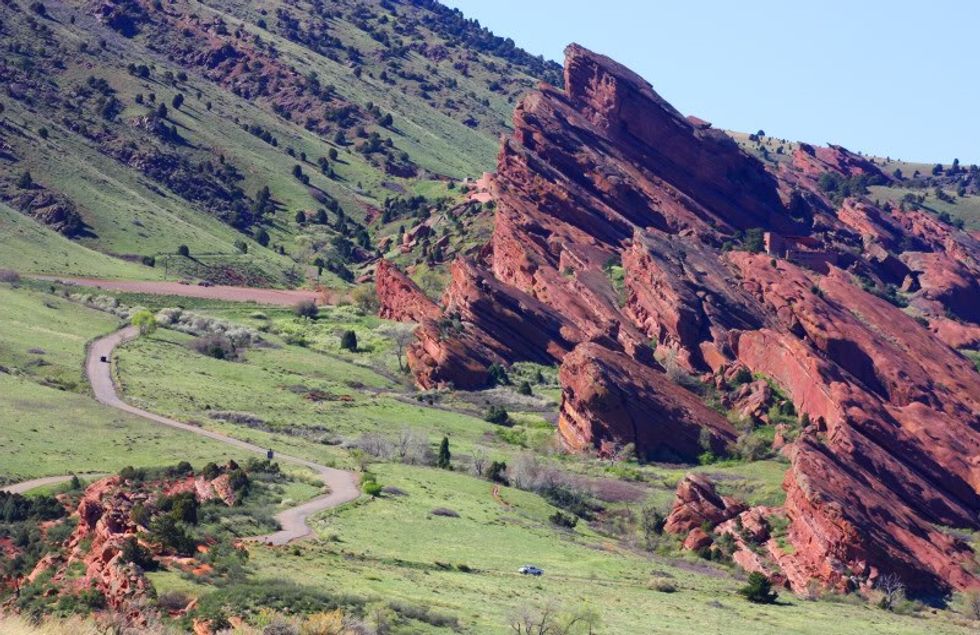 12. Because no matter how much you're huffing and puffing up these trails, the next person you pass is sure to be a smiling and encouraging face to help you through.
13. Because your favorite movies are played at "Film on the Rocks" every week during the summer.
14. And this is your backdrop for each movie...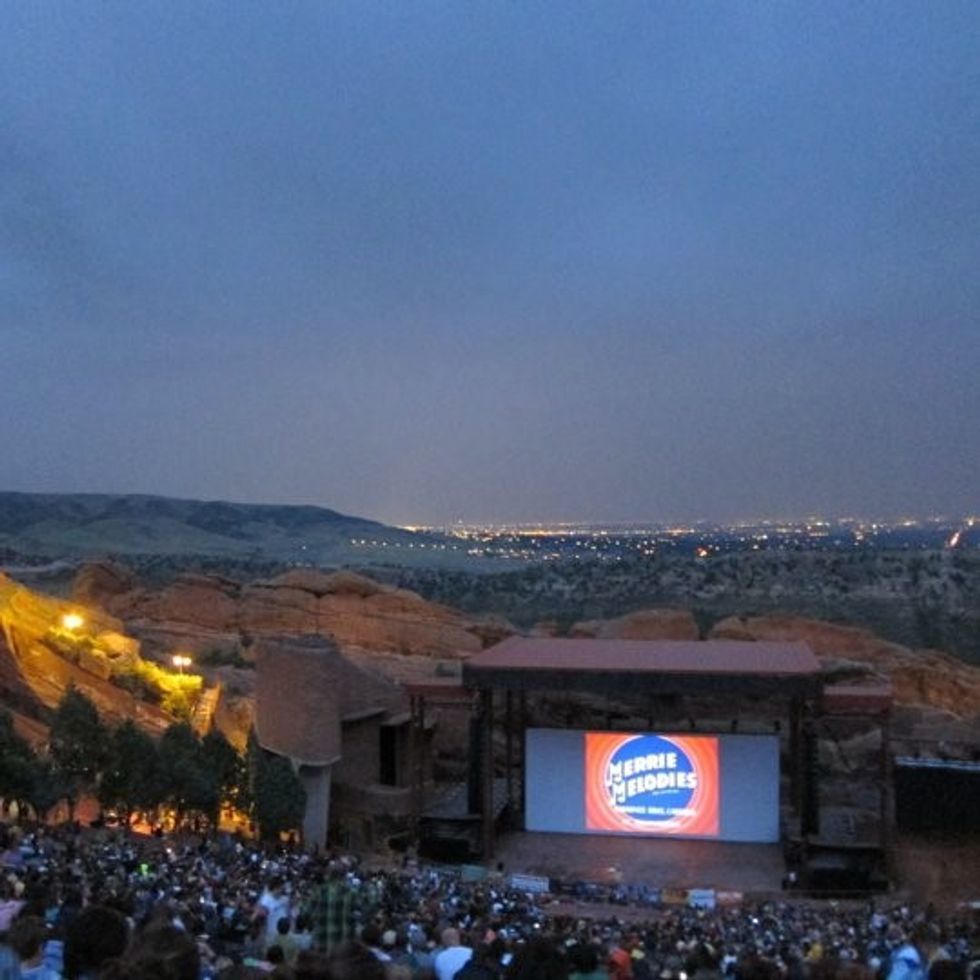 15. Because you get the best views of Denver and the mountains in one beautiful park.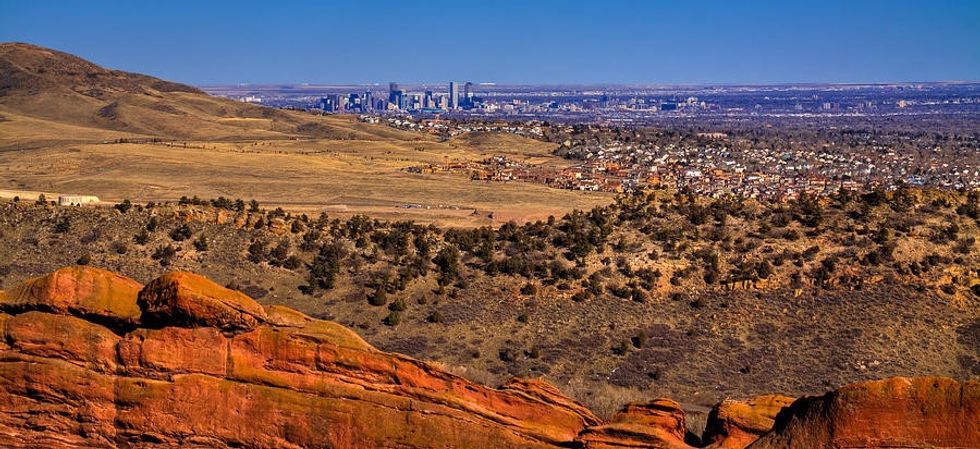 16. Because even when it's stormy, the views are still immaculate.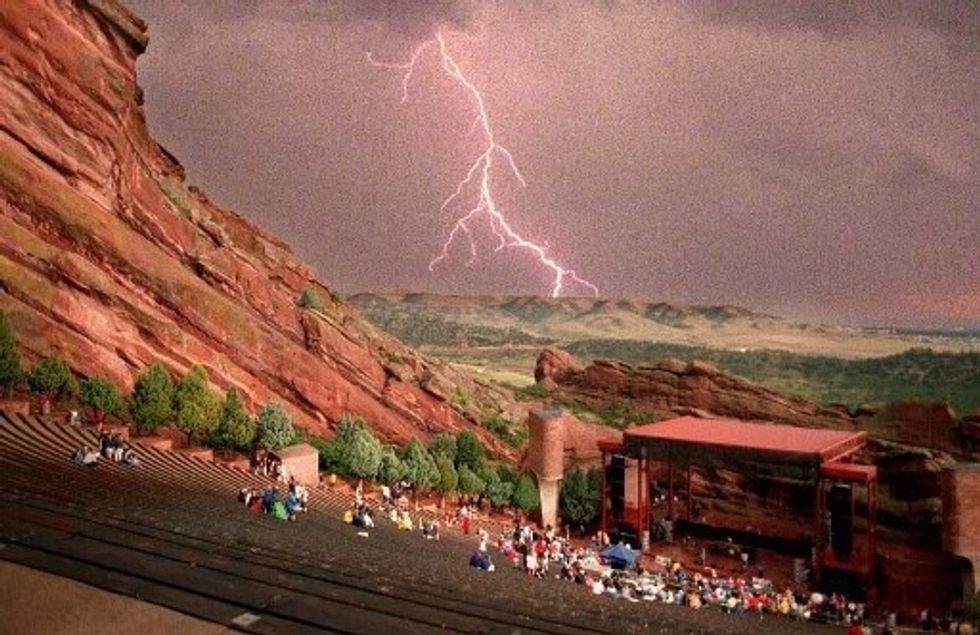 17. Because whether you're there to hike, workout, see a show, or even just see the views, you're guaranteed to be blown away by Red Rock's beauty every time you visit.
18. Even from far away, Red Rocks is still incredible.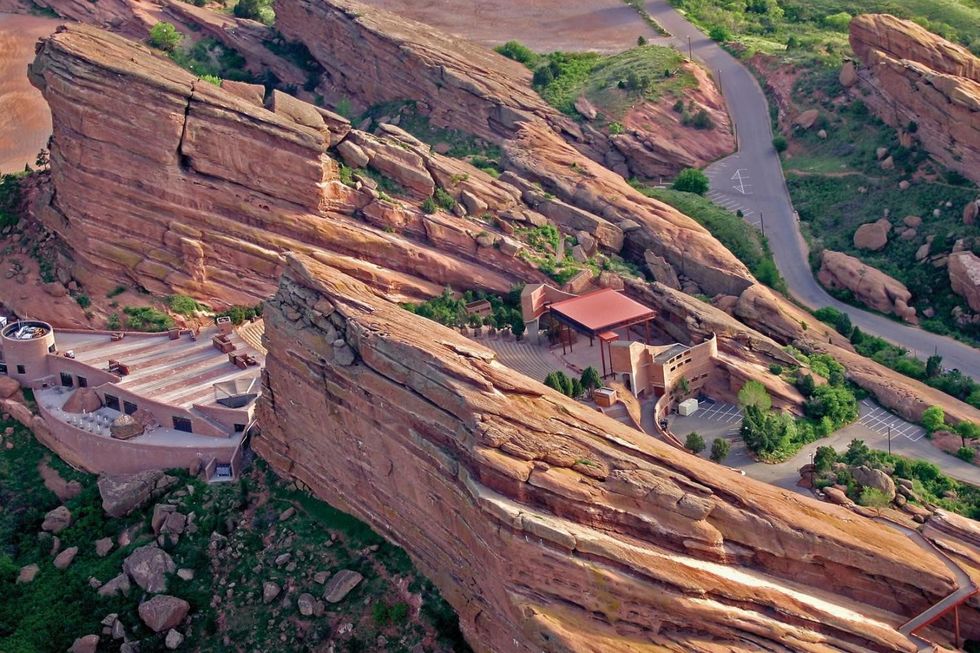 19. Everyone is just simply happier when surrounded by the magic in this park.
20. Even if you're there at six am to run the stairs.
I don't know how, but Red Rocks is infectious, spreading happiness and joy throughout all of the people occupying the park. Who knows, maybe it's something in our Colorado air.