Being a creative writing major can be exhilarating and freeing, but it can also be frustrating and defeating. In becoming a creative writing major, one has to essentially take a leap of faith and hope for the best. Being a writer can be extremely rewarding, but it can also be very rocky terrain. So for all you writers out there, just remember you're not alone. We all know the ultimate struggles that come with this major.
1) Dealing with classmates who don't take writing seriously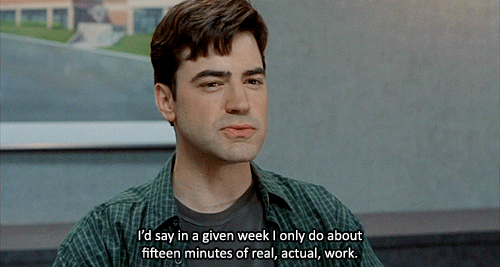 It's rather frustrating to watch someone do the bare minimum and simply glide by in a creative writing class, especially when you know this someone just took the class to get a graduation requirement out of the way. It's almost degrading to your choice of study, considering this is something you actually take very seriously as it is a part of your career.
2) Trying not to have an anxiety attack when you hear you have to read your work aloud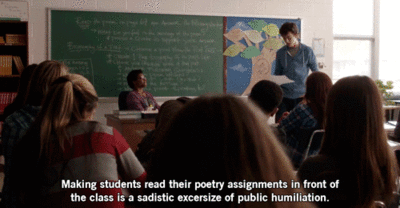 Don't confuse that cool exterior with confidence. Underneath the badassery that writers present to the world, many shake like a leaf at the idea of public speaking. Especially when that public speaking involves reading your own work out loud.
3) Dealing with society's take on writers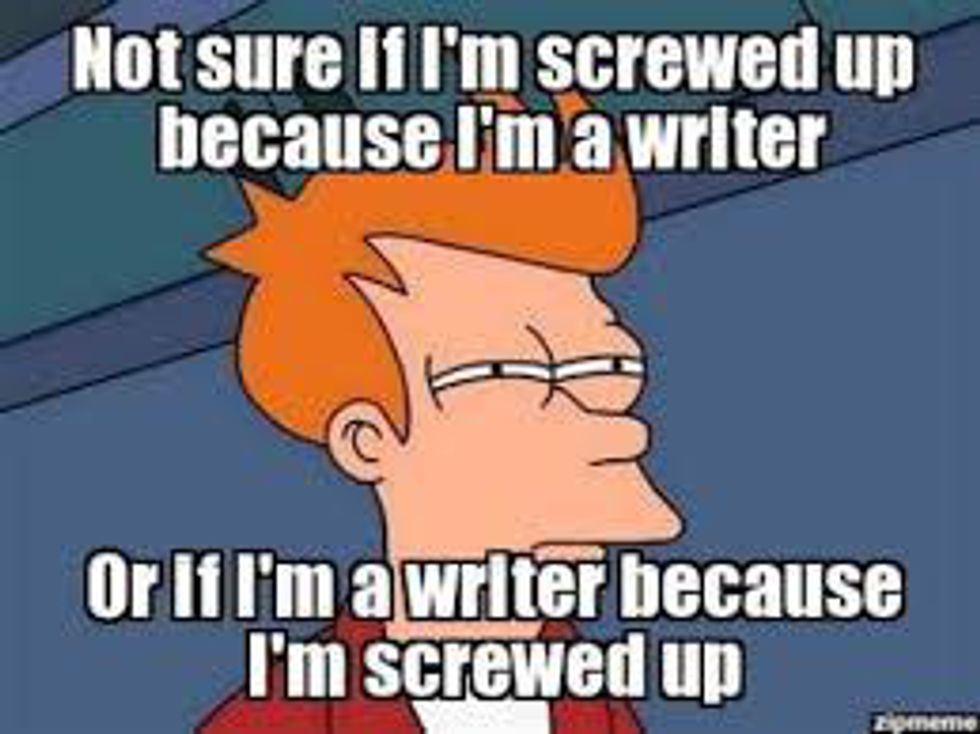 It's no secret that being a writer carries a bad stigma. Most closed-minded people can't accept the idea that someone can make a living off being creative. Other people are stuck in the mindset that to be a writer, one must be dark, brooding and broken. Writers often get criticized for attempting to make a career out of a "hobby," yet society keeps watching TV and movies, reading books and seeing plays as if these aren't all creative fields of study.
4) Writer's Block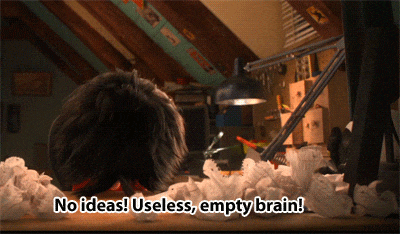 Suffering a complete lack of ideas and writing material is just about as mind-numbing as it sounds.
5) Trying not to feel defeated
Writers are an envious bunch. This, unfortunately, means that when you don't get the article you so badly pined after, your gut lights on fire with rage for the person who did get it. What's even more unfortunate, is that being a writer still in college, you tend to know a lot of other writers in close proximity to you. Meaning you probably know whoever the person who "stole" your article was. In this case, just plaster a fake grin on your face and pretend to be happy for them.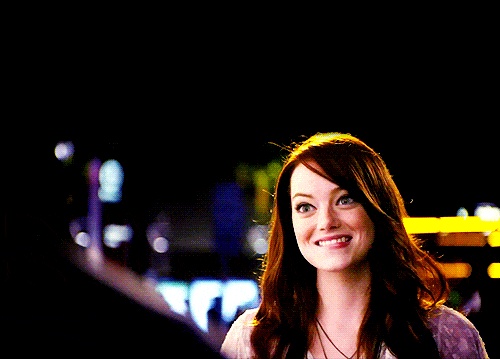 6) Textbook Rentals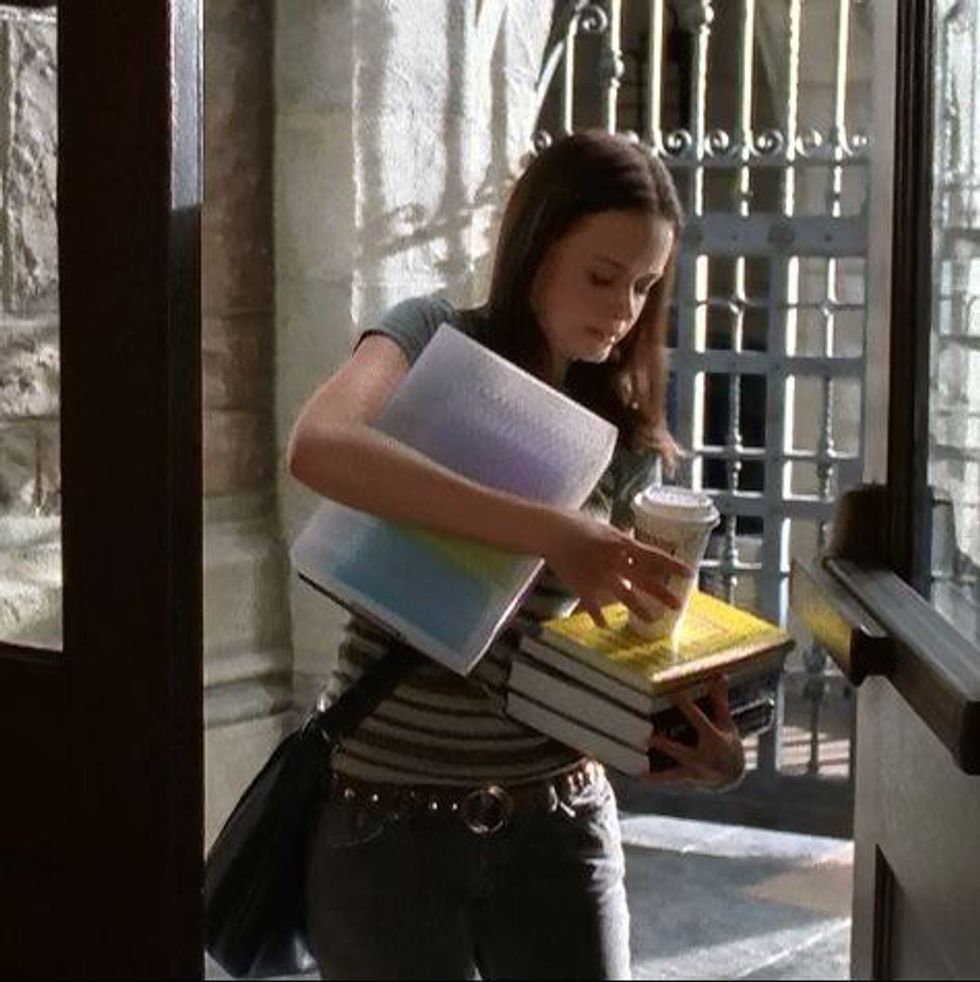 All English majors can relate - when it's textbook rental time, we get bombarded with novels and books necessary for the following semester. Not that we don't love reading, I mean, that's likely part of the appeal of being an English major. However, it's rather difficult to balance an average of over twelve books a semester.
7) Printers being your arch nemesis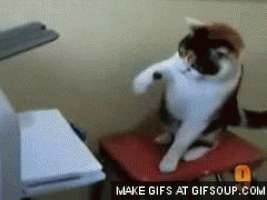 That dreaded point in the semester where you have to print a copy of your twenty-page piece for everyone in class. You know you're going to run out of paper or ink, but never have extra of either. Just stay cool; printers can smell fear. Remain calm and confident and all will be well (or it won't, I'm no expert).
8) Lack of inspiration/ motivation (not to be confused w writer's block)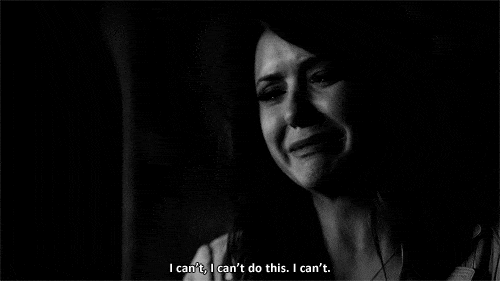 You know what you want to write, you can't just bring yourself to actually write it and get the words down on the page. This causes an even more helpless feeling than Writer's Block does. Truly soul- sucking.
9) Trying to explain to someone that you'd rather stay home and read/write than go out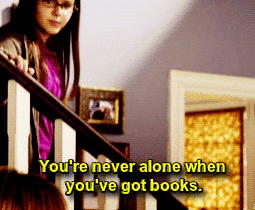 Sometimes all a writer needs is to stay home and catch up with his or her characters. After all, they're much preferable to real people.
Putting your faith into the art of writing is a difficult task. There are going to be highs and lows, but at the end of the day, just remember how rewarding it feels to take something you're so passionate about and share it with the world (and maybe make a living off it, too).
Write on, my doods.