Dogs have always been considered man's best friend and rightfully so. Whether it is companionship, safety, or even a hunting partner, humanity's kinship with canines has always been strong. Dogs have helped humans out for hundred, even thousands of years. In the beginning, certain dog breeds were bred for a specific job or task. And although times have changed and dogs are no longer needed for the job they were originally bred for, there is still a perfect job for them to accomplish.
A dog's skills have since translated into helping people in need, such as a seeing-eye dog, a police dog, or a search and rescue dog. Certain breeds have a special profile that makes them a perfect candidate for a service dog. Below is a list of the top 10 service dog breeds and what makes them such a wonderful candidate for the job.
1. Labrador Retriever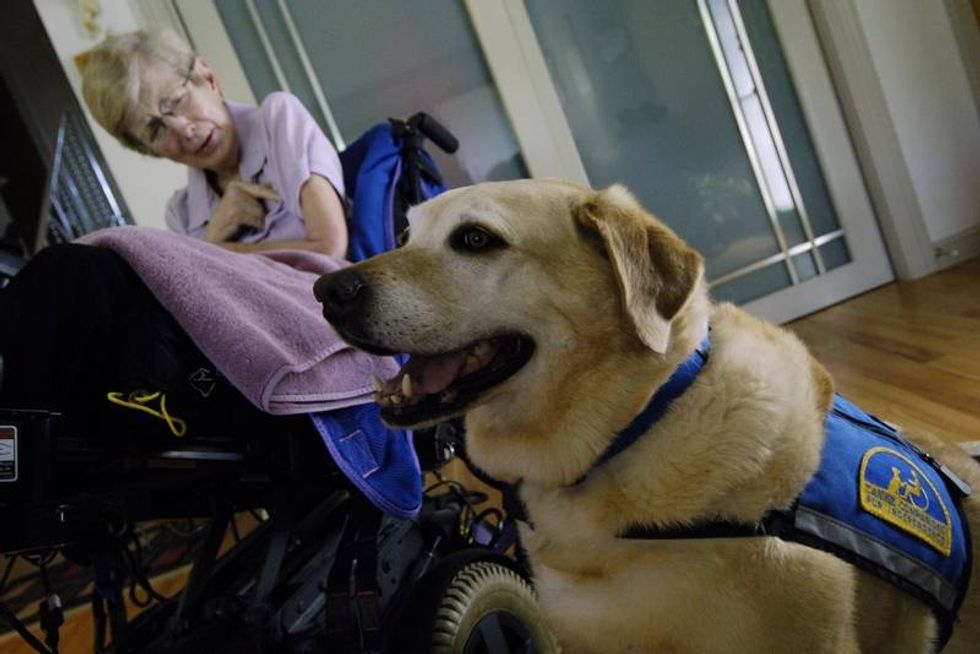 The Labrador Retriever is without a doubt the most popular breed in the USA. This family friendly pooch is incredibly smart and trainable, qualities that make it a great service dog. Labs are commonly used as assistance dogs for the disabled, sniffer dogs at airports, search and rescue, and even tracking down certain bugs for pest control companies.
2. Greyhound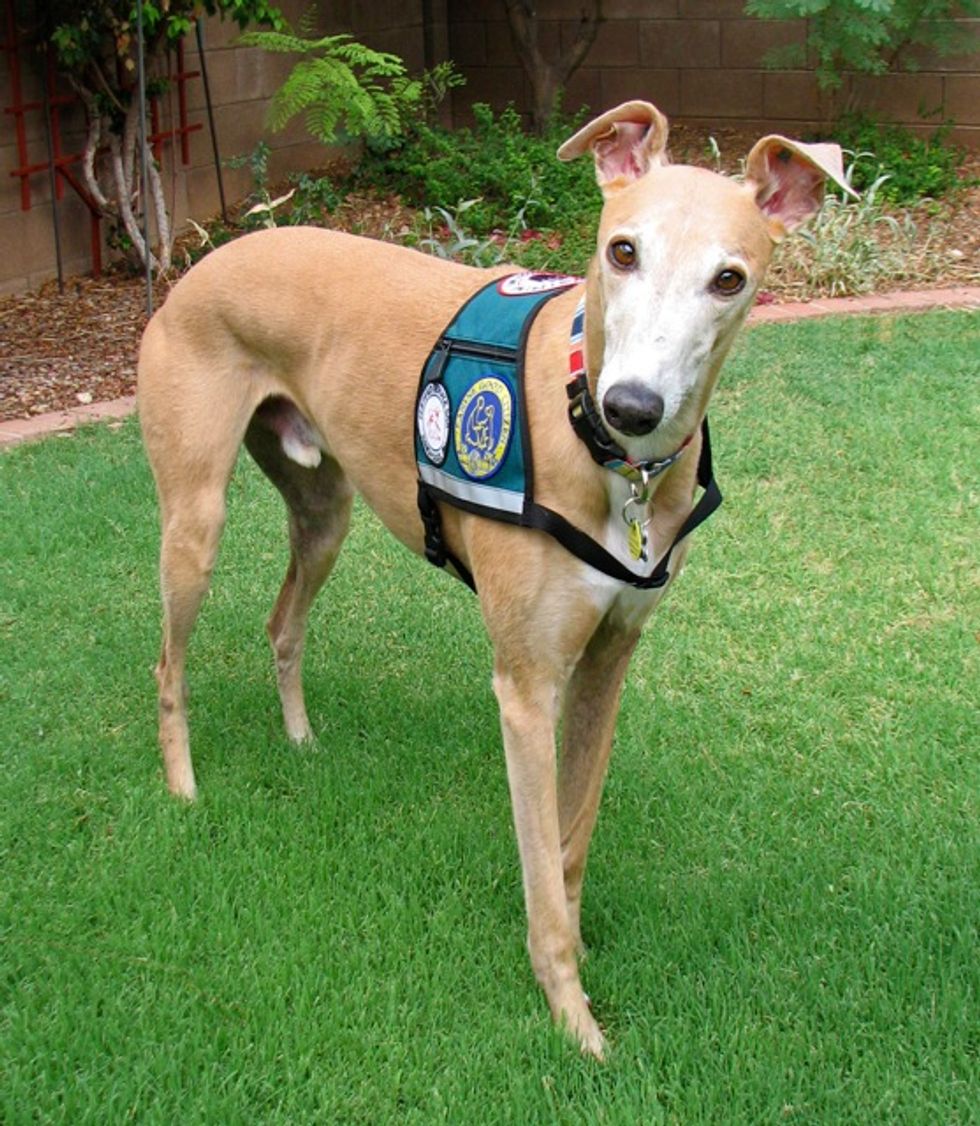 Though it is likely not the first dog you picture when you think of a service dog, this breed is much more than quiet and affectionate. Greyhounds love to spend time with people and they are a highly sensitive breed, likely to pick up on even the most subtle of clues if something is off. Their hypersensitivity makes them invaluable companions to veterans who suffer from Post-Traumatic Stress Disorder.
3. German Shepherd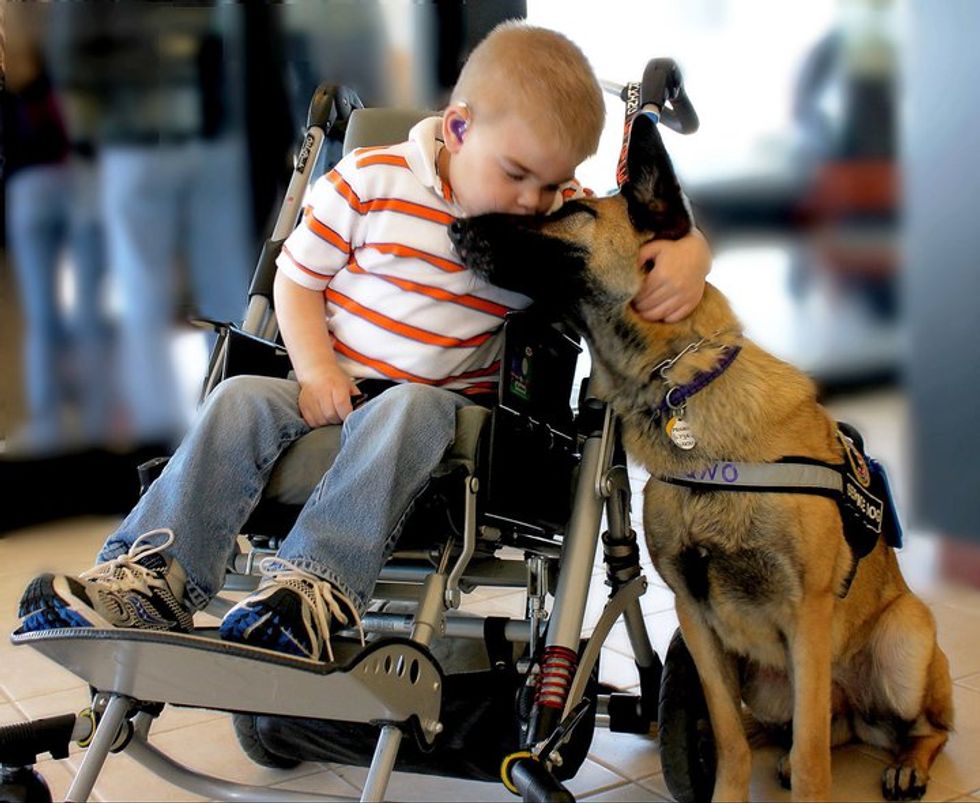 The German Shepherd is recognized as the most intelligent and trainable dog breeds and is highly versatile. German Shepherds are embedded with impressive natural instincts, making them a popular choice for police and military duty. This breed is as gentle as it is loyal, making it a great Seizure Alert and Guide dog.
4. Rottweiler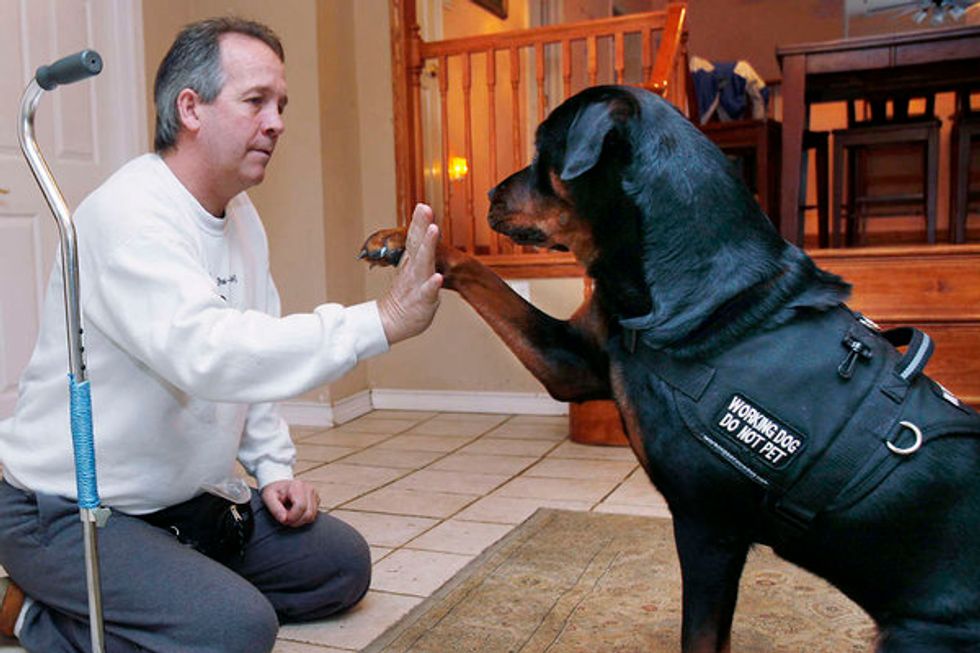 This muscular breed makes for a rather intimidating partner, but a Rottweilers disposition is actually calm and gentle, as well as being smart and east to train. Once used to guard a farmer's herd, the Rottweiler now takes his common role in the K-9 police and military seriously.
5. Beagle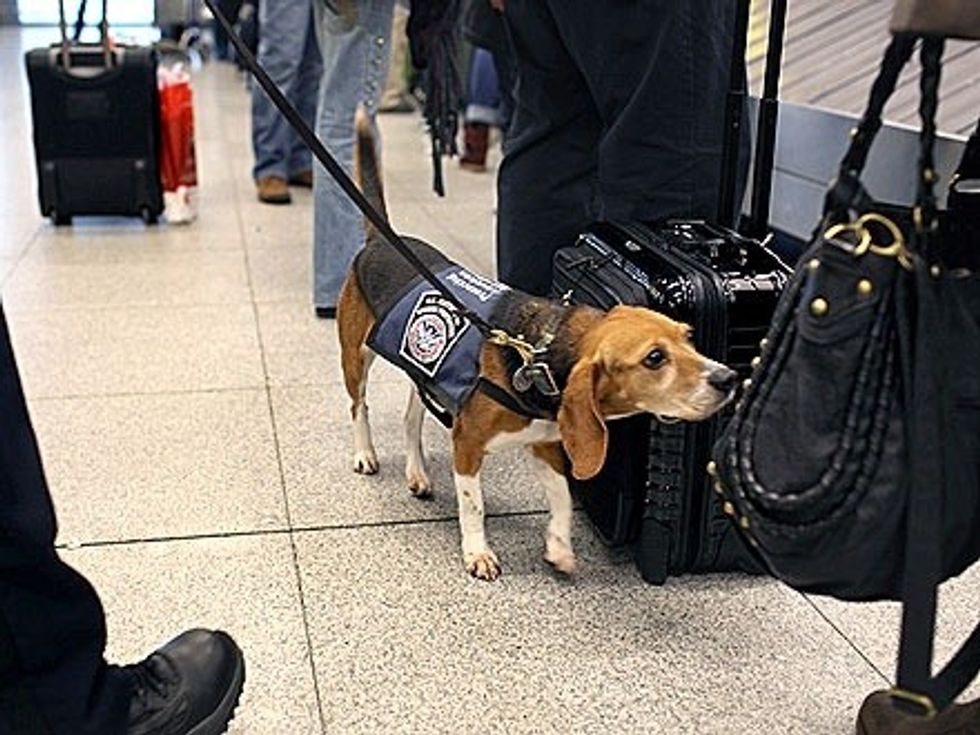 Though small in size, the Beagle is an incredibly versatile breed. It is still popular as a hunting dog, benefiting from its excellent scent detection, combined with its athleticism and stamina. These same qualities also make the Beagle perfect for the role of a scent detection service dog, where it'll be able to sniff out bombs, drugs, and illegal agricultural products.
6. Pomeranian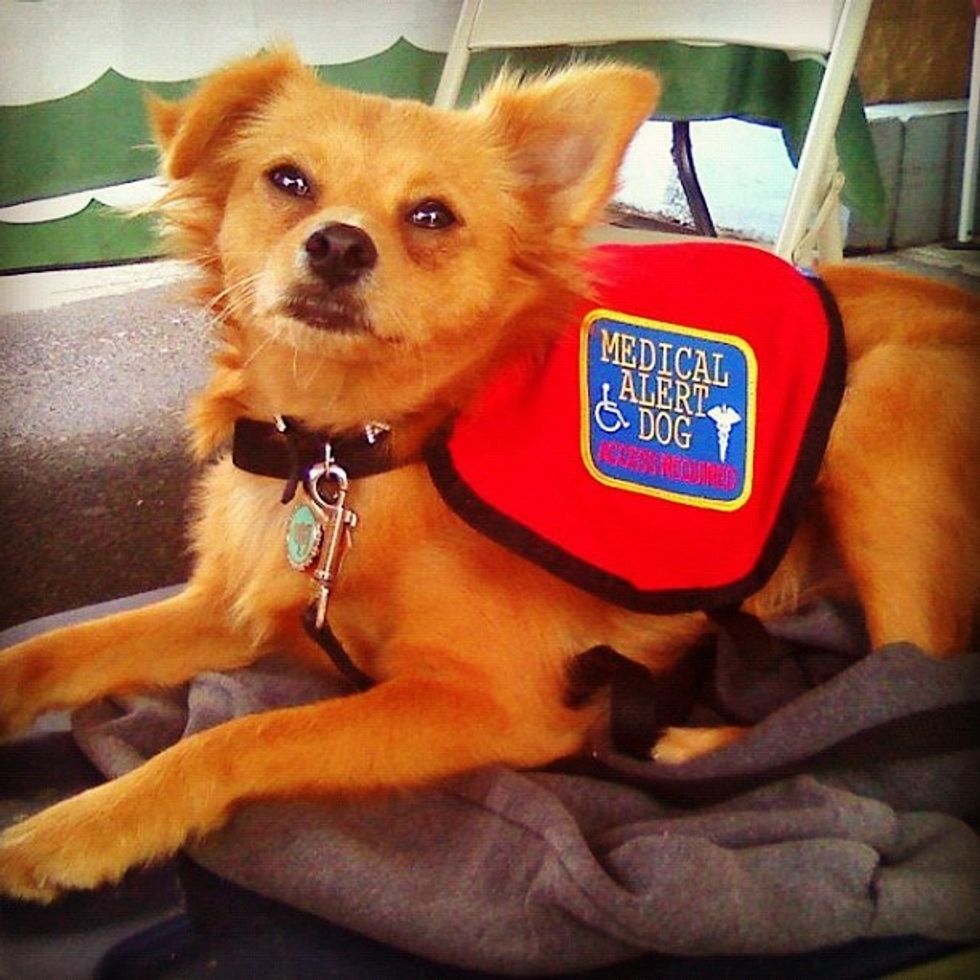 Its small size may have you think this dog isn't a good choice for a service animal, but don't let its stature fool you. The Pomeranian can be easily trained to alert owners of impending effects brought on by chronic medical illnesses. This breed is also being used to aid people who are hard of hearing, alerting them to sirens, fire alarms, and door bells.
7. Saint Bernard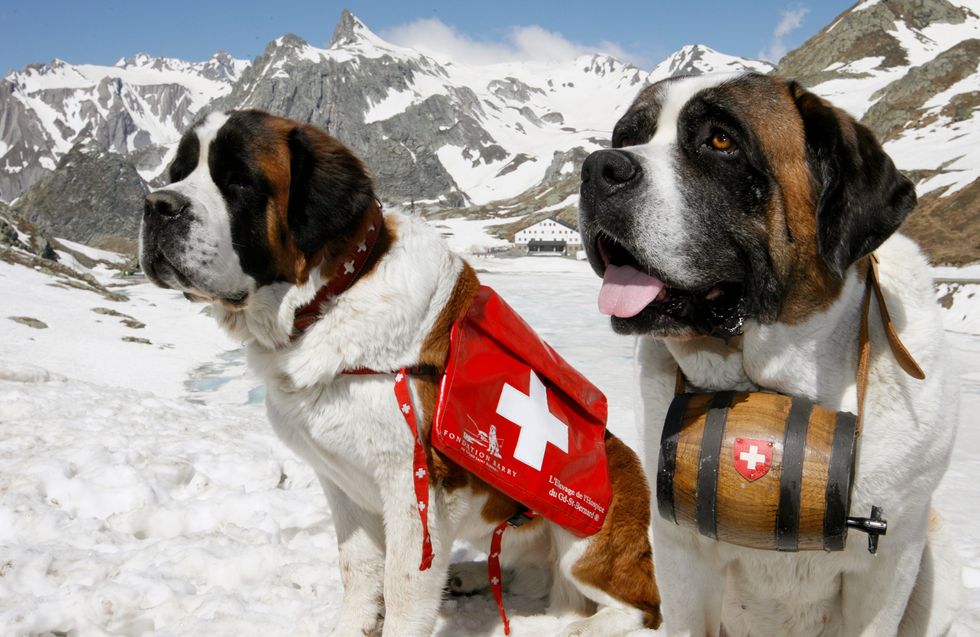 The Saint Bernard is one of the most well-known service dog breeds. He puts his natural protective
instincts and patient attitude to work as a search and rescue dog on the ski slopes and is often called upon to help the wounded after an avalanche or backpackers lost on a snowy trail.
8. Border Collie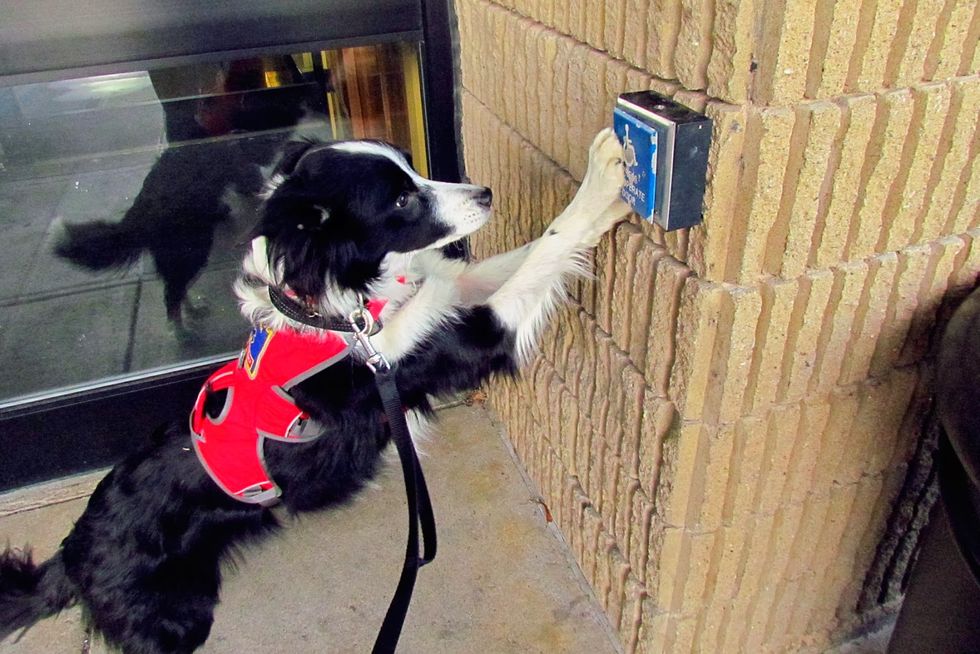 This breed has been prized for its intelligence, making this dog increasingly popular as a service dog. Combined with its herding instincts, the Border Collie is used for search and rescue missions, Seizure Alert Dogs, PTSD and anxiety disorders.
9. Poodle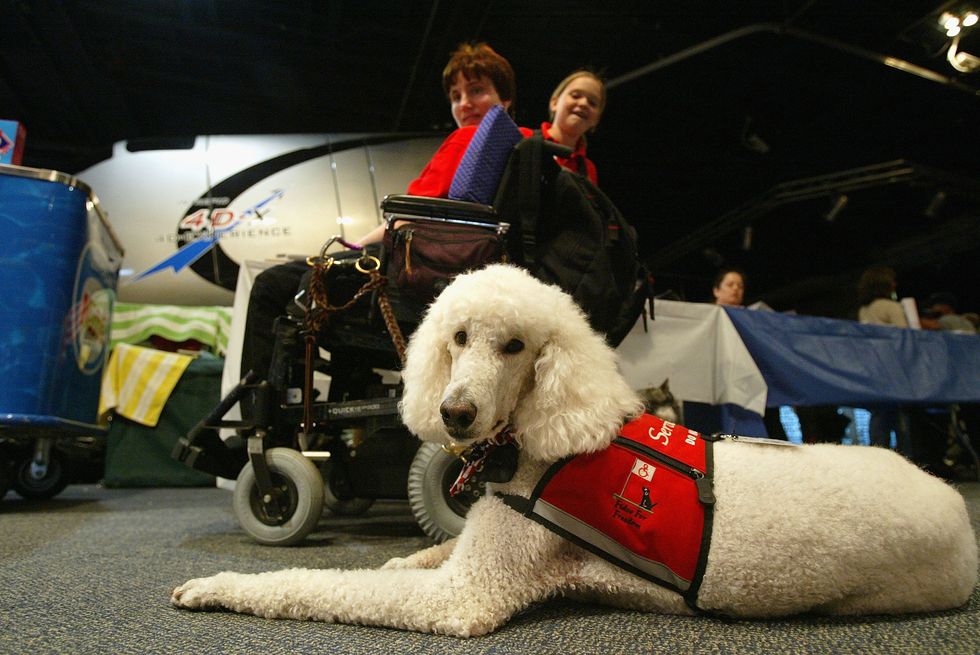 The Poodle is an all round great dog breed, thanks to its temperament and ability to learn quickly. This
breed is also a lifesaver for people who need a service dog with a hypoallergenic coat. Always happy to help anybody with mobility issues, and can even warn his owner about emergencies before they happen.
10. Golden Retriever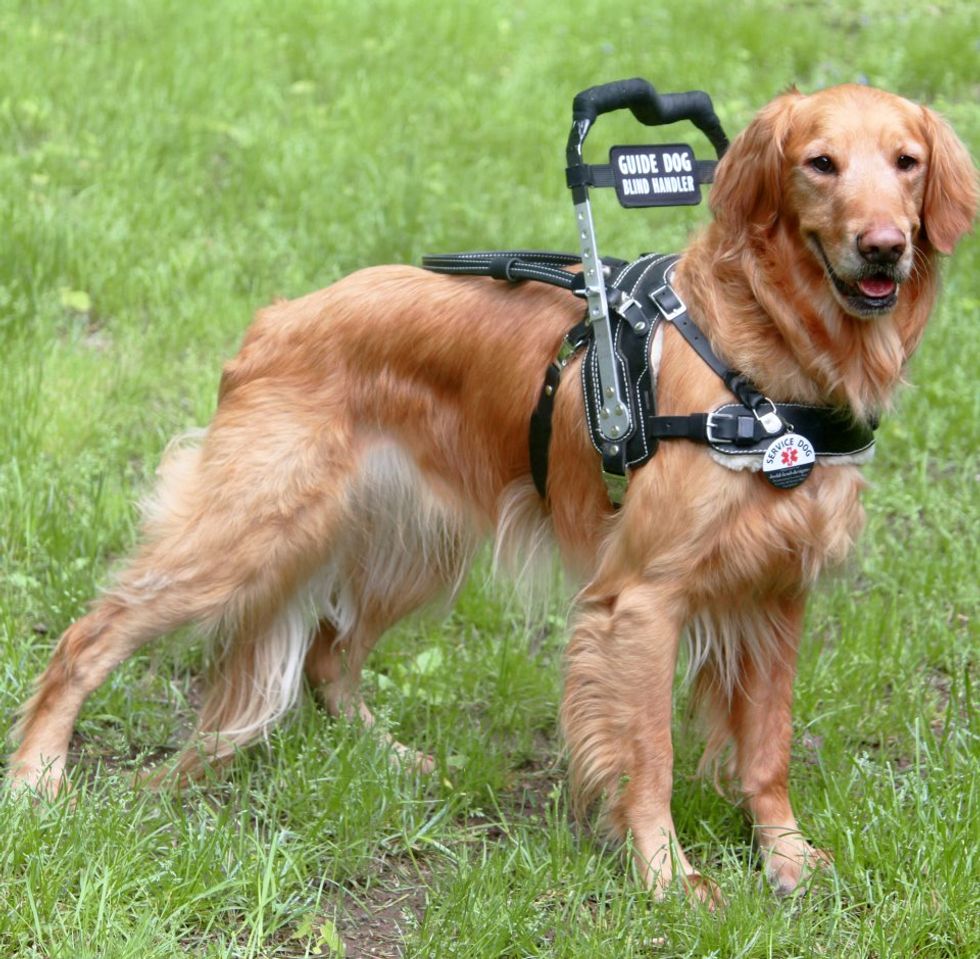 Like its Labrador cousin, the Golden Retriever is a natural when it comes to serving others. This breeds gentle demeanor makes it a natural to work with kids who need a calm and understanding furry support worker. These versatile dogs can also be trained for a variety of duties including search-and-rescue, seeing-eye, and hearing dogs.