I have fallen in love with the inhabitants of both Pawnee and Scranton. I witnessed the mishaps and triumphs of both the Parks Department and Dunder Mifflin. I have recommended both shows to friends and, at times, have been surprised when they didn't love Leslie and Ann or Dwight and Jim as much as I do. "Parks and Recreation" and "The Office" are very similar shows, yet they are just different enough. If you are an "Office" fan trying out Leslie and her crew or vice versa, here are a few similarities and differences I have noted.
1. The style.
Similarities: Both "Parks and Rec" and "The Office" are filmed in a mockumentary style. The characters all have their chance to shine in their individual interviews. Because of this style, both shows are highly satirical toward the American workplace and its workers.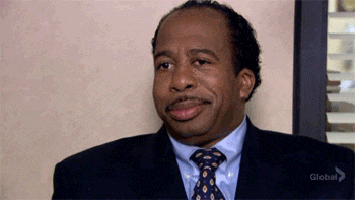 Differences: I used to say that if you liked "The Office," you would like" Parks and Rec," but if you liked "Parks and Rec," you may not like "The Office." However, I now think this is only mostly true, and the reason is the different kinds of humor in the two shows. The humor from "The Office" comes from how familiar the characters and situations feel. While many of the situations are taken to extremes, I can't tell you the amount of times I have heard someone say, "She's exactly what my coworker was like!" or "I know so many people just like him."
On the other hand, the characters of "Parks and Rec" are funny because they are over the top. They are closer to caricatures, so I have heard people make remarks along the lines of, "Leslie is like a toned-down version of my sister" or "Ron's an extreme version of my uncle." This isn't to say one style is better than another, but the shows do have distinct tones, and the adjustment between the two can be hard if you're not expecting it or willing to accept it.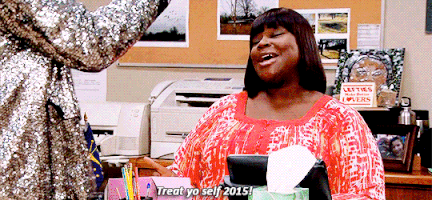 2. The creation.
Similarities: The two shows share several creators, including Greg Daniels, Howard Klein and Michael Schur, who not only wrote for both shows but also played Mose, the cousin of Dwight Schrute.
Differences: "The Office" was an American remake of the British series with the same name. "Parks and Rec" was an original idea dreamed up by Daniels and Schur after they had started working on "The Office." I don't really have concrete evidence or examples of how this difference affected the two shows, but I thought it was interesting to note.
3. The setting.
Similarities: Both stories unfold in the American office. Even when the camera ventures out of the office space, it captures familiar sights for the average viewer: homes, stores and of course, parks, rather than the flashy mansions or gray bunkers of more dramatic TV shows.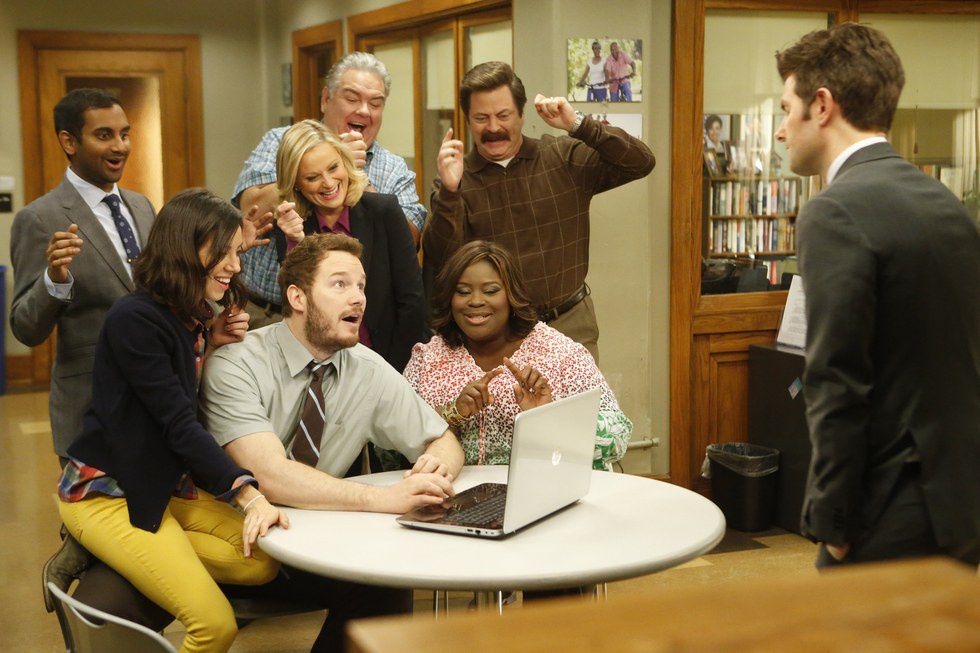 Differences: Leslie and her gang operate out of the City Hall Parks Department while the Scranton folk sell paper for Dunder Mifflin in a small office building. In addition, the clothing, makeup and lighting of "The Office," particularly the earlier seasons, are more drab, colorless and, again, realistic, than the brighter sets and costumes of "Parks and Rec."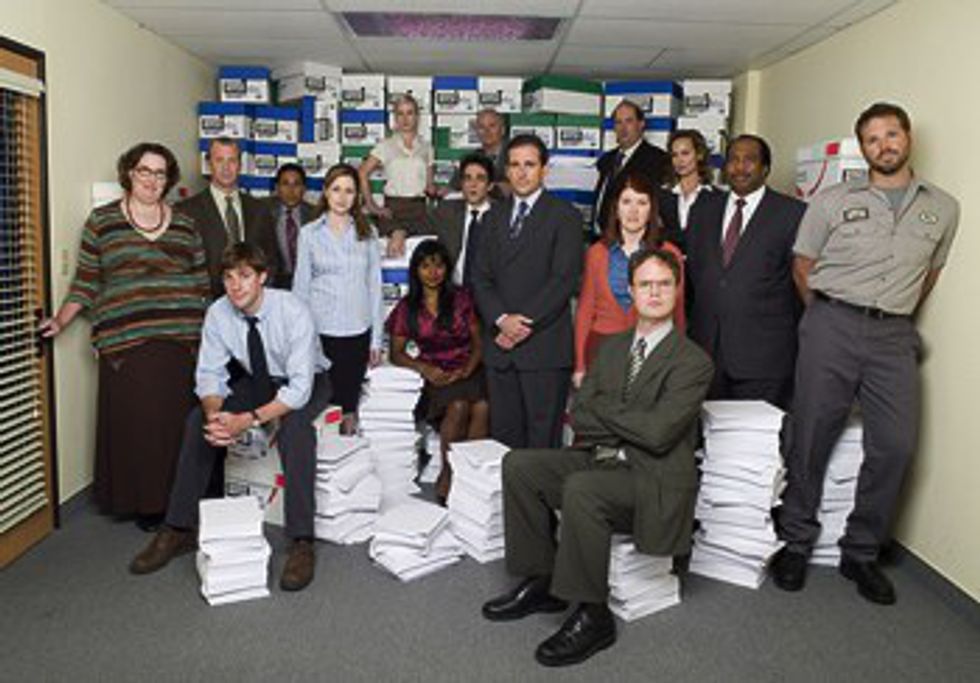 4. The bosses.
Similarities: Both Michael Scott and Leslie Knope are extremely passionate about their work and overly eager for their employees to share their passion. Both try their hardest to make their employees have fun at their jobs, and consequently, both fail on many occasions.
Differences: The similarities stop there. Leslie is the stereotypical type A personality, with her binders, political savvy, energy, and ability to run on very little sleep. She is ambitious, competitive and loves to be busy. Michael loves to procrastinate and is the epitome of political incorrectness. His enthusiasm stems from his desire to be adored by his employees rather than for mere love of his work. He has unrealistic ambitions and does little to accomplish them.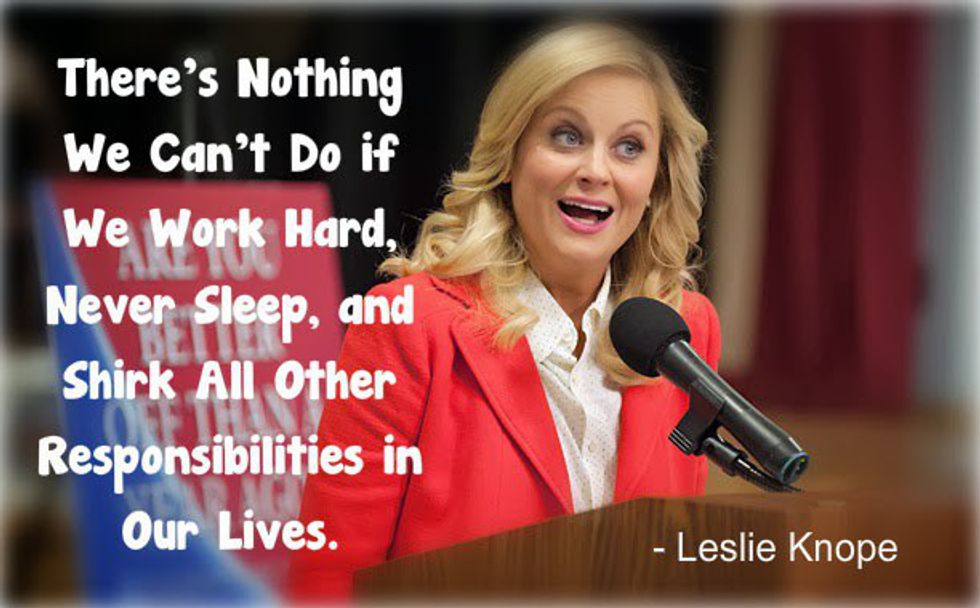 5. The relationships.
Similarities: Both shows are full of friendships and couples. The couples are sometimes meant to be and sometimes unexpected or dysfunctional. The friendships are sometimes sought after and sometimes accidentally discovered. One thing is for sure, the characters in both shows share many touching, hilarious and relatable moments.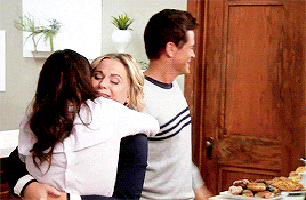 Differences: "The Office" doesn't have two gals like Leslie and Ann, and no one can recreate the absolute perfection that is Jim and Pam.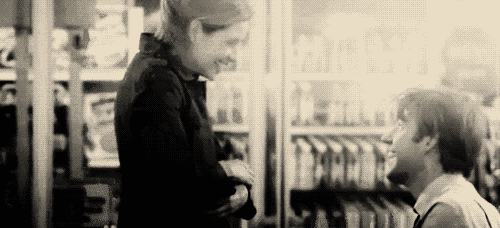 6. The response.
OK, this one doesn't actually have many differences. Both shows were soon greeted with wide popularity and received several nominations and awards. Even though both shows have ended they are still popular and still hold special places in our hearts. Whether you're a tried-and-true fan of both ,or trying to get your feet wet in either show, I hope this list has helped you appreciate them despite or -- better yet -- because of their differences.