IT'S OFFICIALLY THE HOLIDAY SEASON!! That means ugly Christmas sweaters, peppermint everything, holiday baking and decking the halls with boughs of holly, lights, wreaths, trees, stockings and anything else that can light up/is sparkly/festive. Decorating, in theory, is a fun, exciting time... until you actually unpack the boxes of holiday decorations. From then, it can get... overwhelming. For example:
1. Unloading the boxes and boxes and BOXES of decorations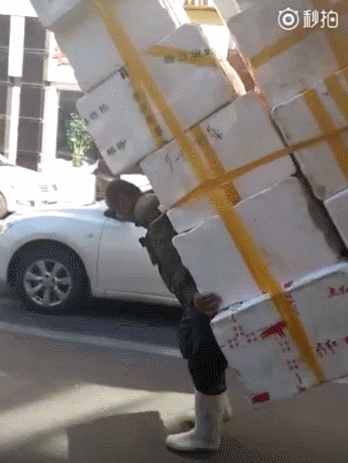 If your family is anything like mine, they're stored away in the garage, behind the bikes, lawn equipment, motorcycles and other miscellaneous things that are too precious to throw out yet have been forgotten over the years. Good luck trying to navigate and carrying all those heavy boxes that are probably holding incredibly fragile ornaments that have been passed down in your family from generation to generation. You tell yourself that it's worth it in the end...or is it?
2. Untangling the lights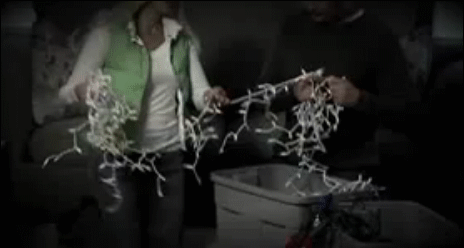 Light duty. The most stressful job ever. Also, how bizarre is it that you swear that you put away the lights away NEATLY last year and now they're all tangled this year?? But Christmas wouldn't be Christmas without the lights so you, roll up your sleeves and suck it up. It's worth it in the end...or is it?
3. Hanging the lights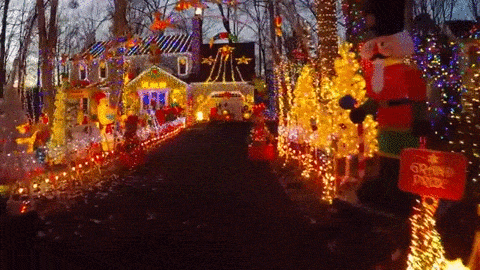 Now that you ~finally~ untangled those son of a grinch lights, you have to hang them! And you're going to want to hang them high and in hard to reach places. And why is it that you always get light duty when your sister gets to decorate the gingerbread houses?? Also, you hate heights and that step ladder is from like the 6th century so it can't be trusted to hold your weight as you go from to tree to the roof to another tree, etc. Then, once you finally got the lights up either it decides to all fall down or your family wants them placed in a different location. But it's worth it in the end...or is it?
4. Putting up the tree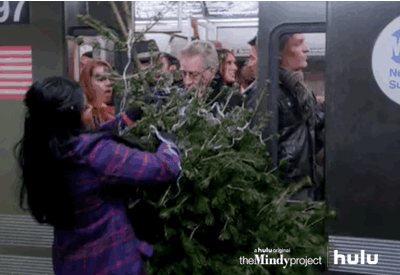 My family gets a real tree every year because we don't deal with #FakeBirches (tree pun...I know that Christmas trees are evergreen). But it's a drama...we have to go to pick out the tree, fight over seven different trees, negotiate the Treaty of the Christmas Tree War, secure the tree on top of the car, unpack the tree and haul it inside just to find out the one thing we didn't take out of the garage was the tree stand so we go and search for the tree holder for two hours, dad gets fed up and goes out to buy a new one just to come back to realize that we did unpack the stand and my sister just didn't tell anyone. We argue about the stand. We finally set up the tree. We tell ourselves it's worth it in the end...or is it?
5. Decorating the tree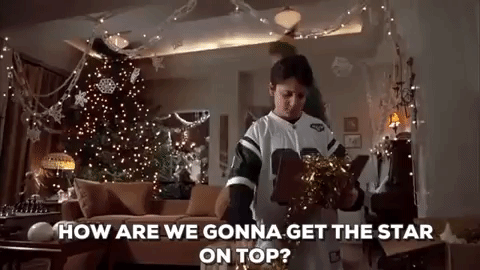 Now that the tree is up, we get to decorate it. Mom likes to play Christmas music but of course that leads to my sister playing "All I Want For Christmas Is You" 30+ times in a row. We untangle more lights and hang the ornaments. Peace is achieved for a while until it's time to put the star on top. We argue whose turn it is to put the star on top of the tree this year. We're all short so my dad, being the tallest, is usually always to one to put the topper on. It's worth it in the end...or is it?
6. Everything else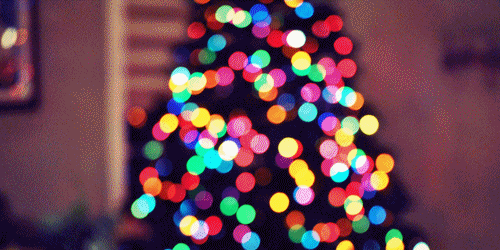 Christmas villages, stockings, candles, debating about whether we put up the tacky blow-up lawn snowman this year, ribbons, tinsel, wrapping paper, keeping the cat away from the tree so he doesn't climb it, keeping the dogs away from the tree so they don't mark their territory, setting up nativity scenes just to realize we lost the Baby Jesus last year. It's worth it in the end... OR IS IT??
It is worth it in the end. Because in the end, the holiday season is a bit brighter with all the decoration and there's no better feeling than sitting in your decorated house, eating the broken gingerbread house that your sister struggled to make (gingerbread house making is a whole different can of worms).
'Tis the season, y'all.
Cover Image Credit: Maddy Whitfield