Bernie Sanders, once the darkest horse in the over-saturated 2016 election, is becoming closer and closer to a household name every day. With this sort of fame comes fame on the Internet, and Sanders is probably one of the most talked about candidates online, if only to be competed with by Trump. The most unique part of the Sanders online fan base is by far Bernie Sanders' Dank Meme Stash (also referred to as BSDMS), a Facebook community that began as a space to share Sanders-related memes but has evolved into quite an amazing political tool for the grassroots candidate. When someone responds, "I like Sanders, but don't know if he can win," I would like to respond to that argument with the collective action solution of Bernie Sanders' Dank Meme Stash.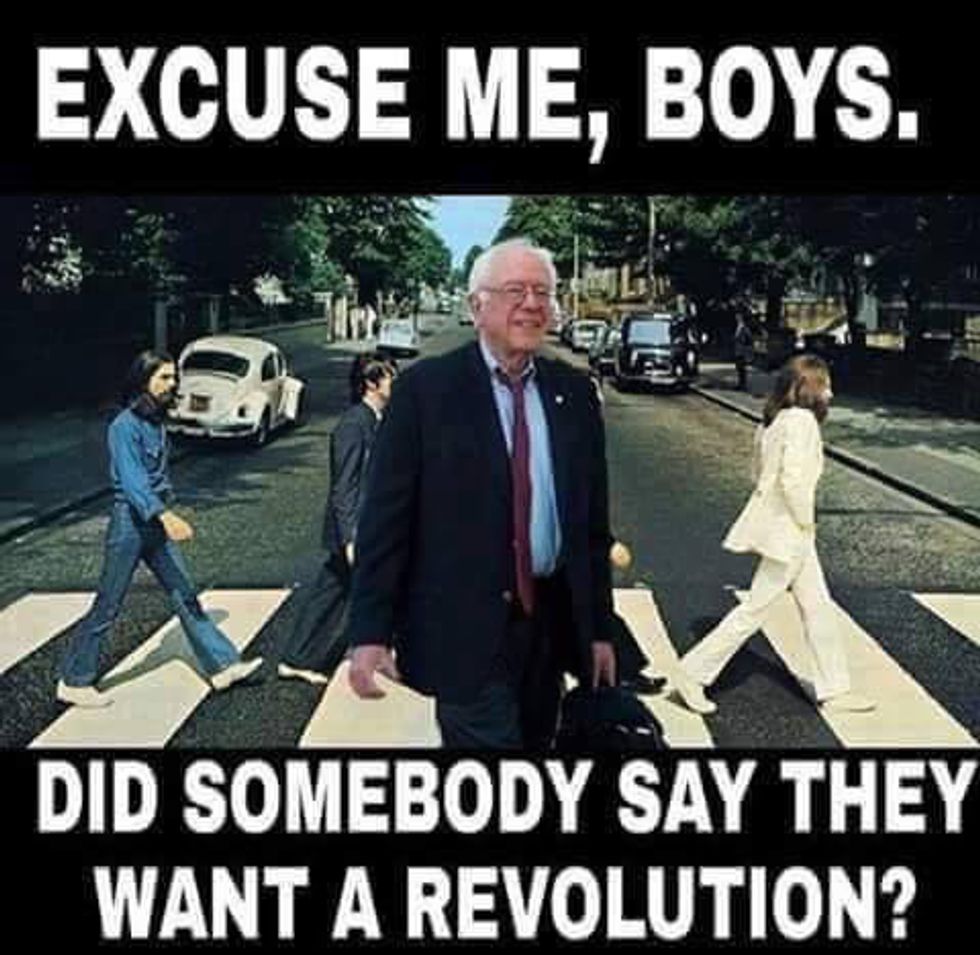 Credit: Bernie Sanders' Dank Meme Stash
With more than 300,000 members, and growing every day, Bernie Sanders' Dank Meme Stash is a rapidly spreading group across Facebook users across the country. With mostly young, liberal members, it is an accurate reflection of Sanders' support base. Every day, the group is filled with memes about Sanders, whether general praises of his stances or reflections of political events and news from the day. BSDMS was particularly enamored with the "Bernie or Hillary?" memes, which originated in L.A., when Tumblr user ObviousPlant (Jeff Wysaski) planted a dozen of them around and on Reddit, on what he calls "the issues that matter."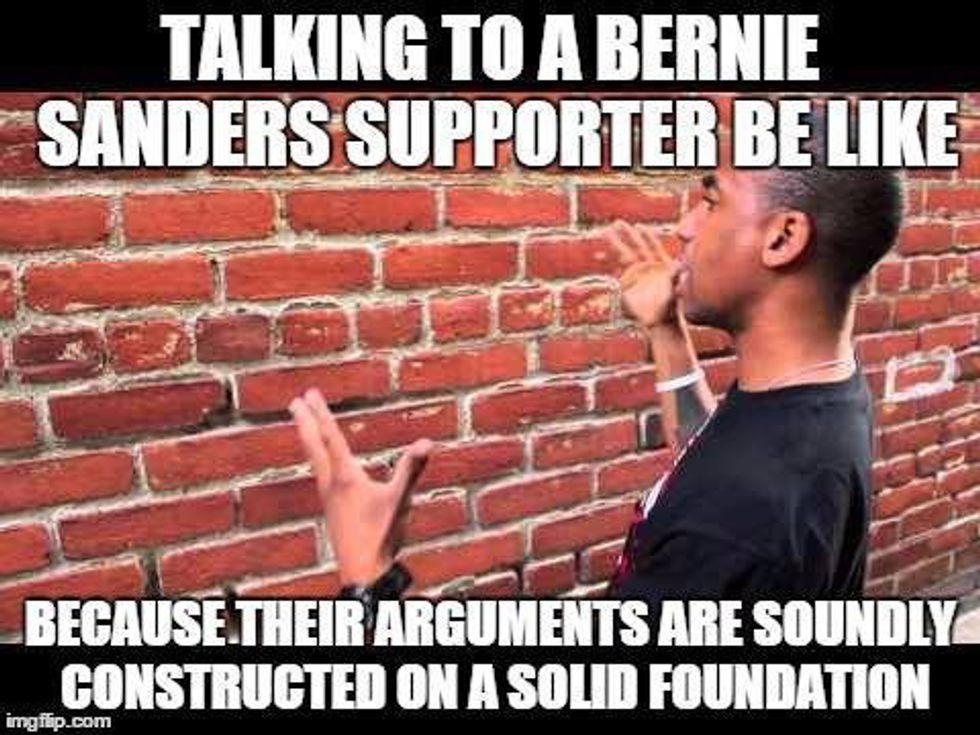 Credit: Bernie Sanders' Dank Meme Stash
This particular meme offshoot into not only critical issues such as the badassery of wolves and "Harry Potter," but became the subject of political debate and an easy way to try to make one's own meme go viral. As with all fads, though, this one has died down. Not only did the meme become rather overdone, but many talking heads on the Internet brought up the sexism question, "Was making Hillary the clueless, culturally unaware candidate on every single meme simply a pro-Bernie tactic, or was it, in part, due to the fact that Hillary was a woman?" Most, if not all, members of BSDMS would argue the former, and as a further example of how Hillary has attempted to get the millennial vote through her Snapchat, her infamous "describe how you feel about your student loans in three emojis or less" tweet or her general approach towards young voters, which has not been taken well by many.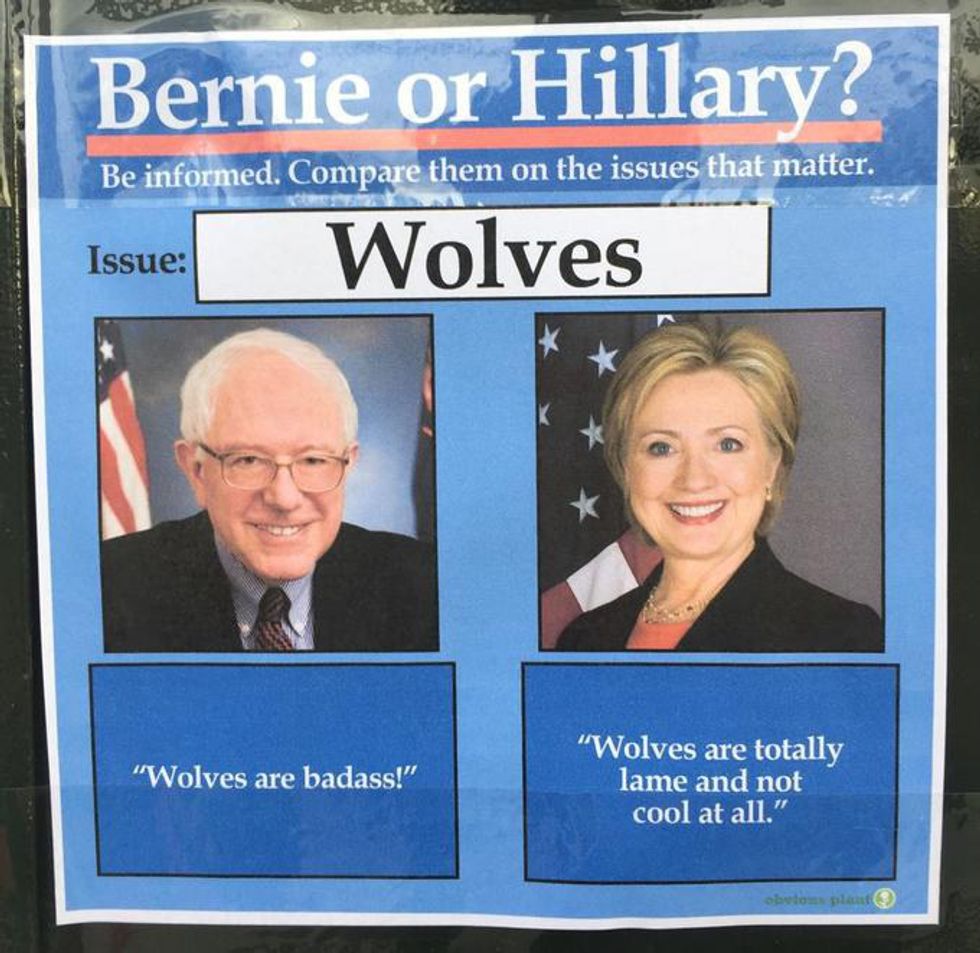 Credit: http://knowyourmeme.com/memes/bernie-or-hillary
These memes are a much more digestible and accessible way to politics, although there is no question that they do not tell the full story or can have levels of bias in them. Members of BSDMS are very pro-Sanders, which mean being a member of the group and using it as one's only news source would not provide the balance that is required for critical thinking on the vote. That being said, many of the members of BSDMS are quite well informed and have used their knowledge to help others find ways to help the campaign on other levels, especially discouraging free-riding during the campaign.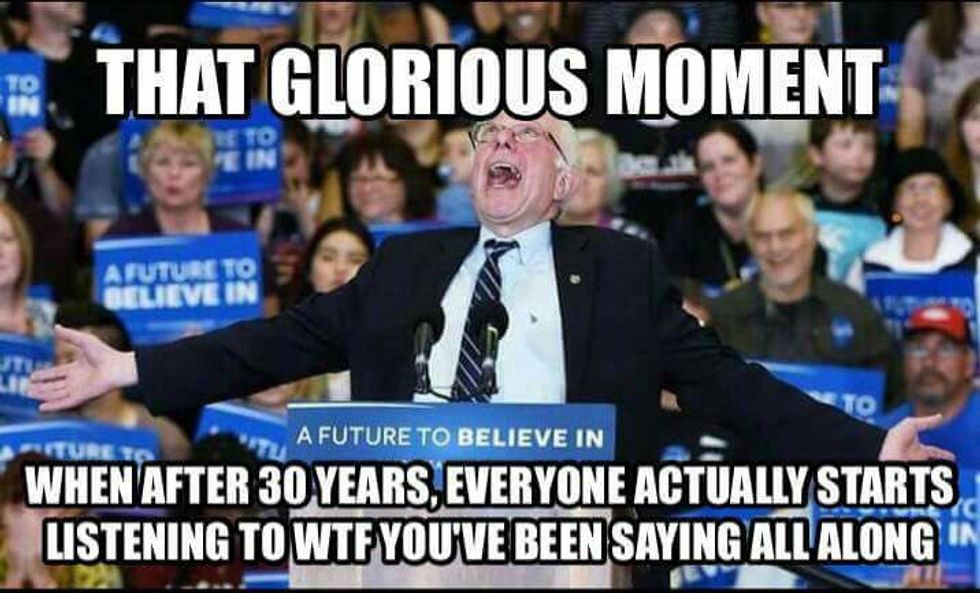 Credit: Bernie Sanders' Dank Meme Stash
Free riding is probably the biggest worry for the Sanders campaign — if supporters believe that their vote and contribution aren't going to be important, and others will bring in the victories and donations, they will not do it themselves. However, BSDMS has quite quickly accounted for this issue, most likely subconsciously but quite successfully. Members of the page constantly remind others that their vote is crucial, asking for counts of who is of voting age and to get updates from people who are at the caucuses, notably Iowa's.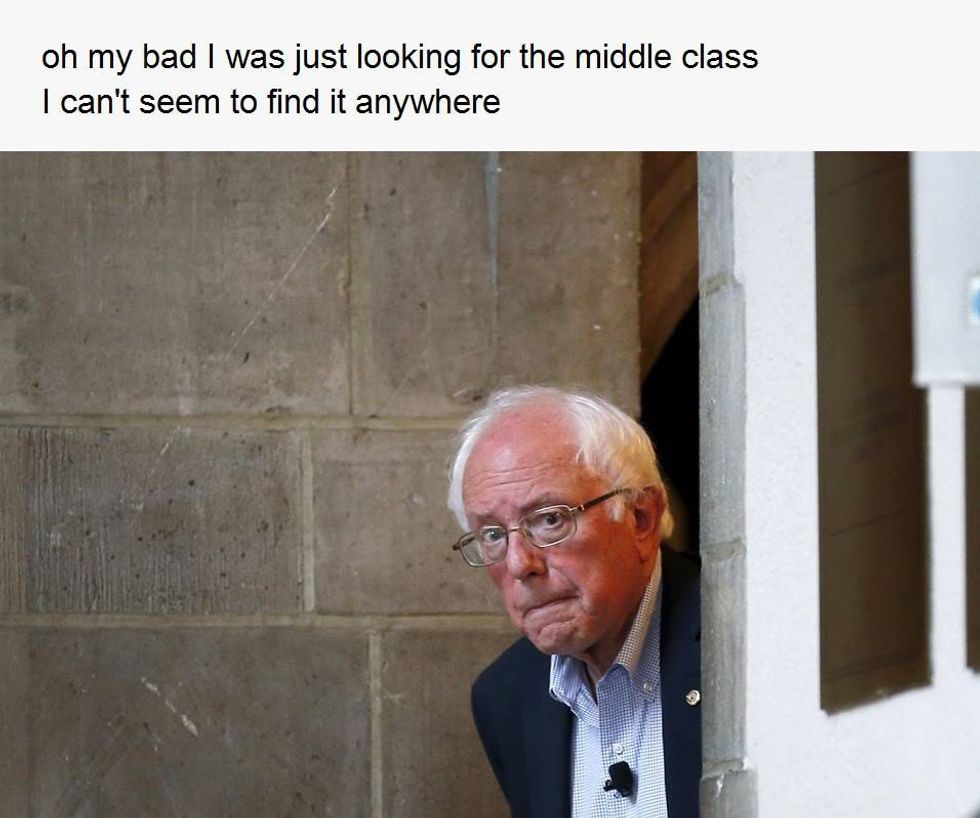 Credit: Bernie Sanders' Dank Meme Stash
Additionally, BSDMS has been a hub for donations, most famously spurring the movement of "Bernie Sanders Dank Donation Days." The Sanders campaign is unique in post-Citizens United history in that it relies on individual donors, with the average donation rounding out to $27. The members of Bernie Sanders' Dank Meme Stash are vigilantly aware of the donation gap between Sanders and Clinton; while the totals have come much closer over the last few months, Clinton still has a myriad of wealthy donors at her disposal, while Sanders is reliant on his voters to help him financially support the campaign. Bernie Sanders' Dank Donation Days are on Mondays, and through the BSDMS group and connected donation groups, members have encouraged others to donate, and several have even designed shirts or other customized products to help raise Sanders' campaign money. An approach such as this is completely unique to the election process, and if successful, it's likely to be seen many more times as the world and its politics becomes increasingly digital.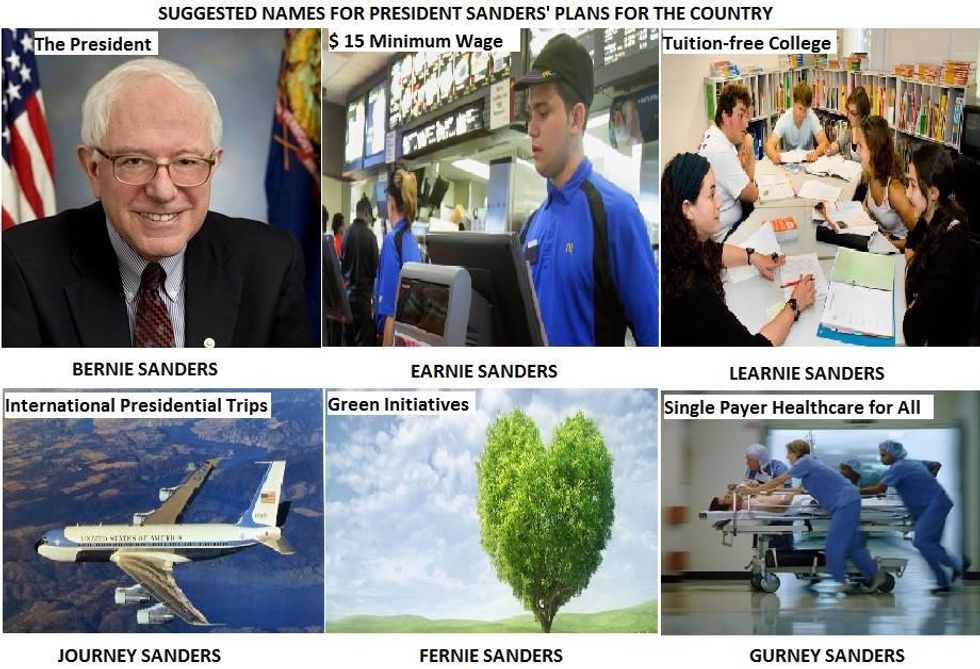 Credit: Bernie Sanders' Dank Meme Stash
Obviously, the events that happen through votes and in the candidates' physical campaign trails themselves are those that will help them most to gain the nomination. However, groups such as Bernie Sanders' Dank Meme Stash reflect the reactions of the public in these politically inflammatory times, especially among younger voters. These reflections speak to a more personal level of detail than polls and statistics, and show the personality traits and commentary that either inspire voters or turn them away. In the digital age of the 21st century, taking a look at the effect of political Internet groups is much more than a joke — it can bring the so desperately needed unity to voters and meme generators alike.