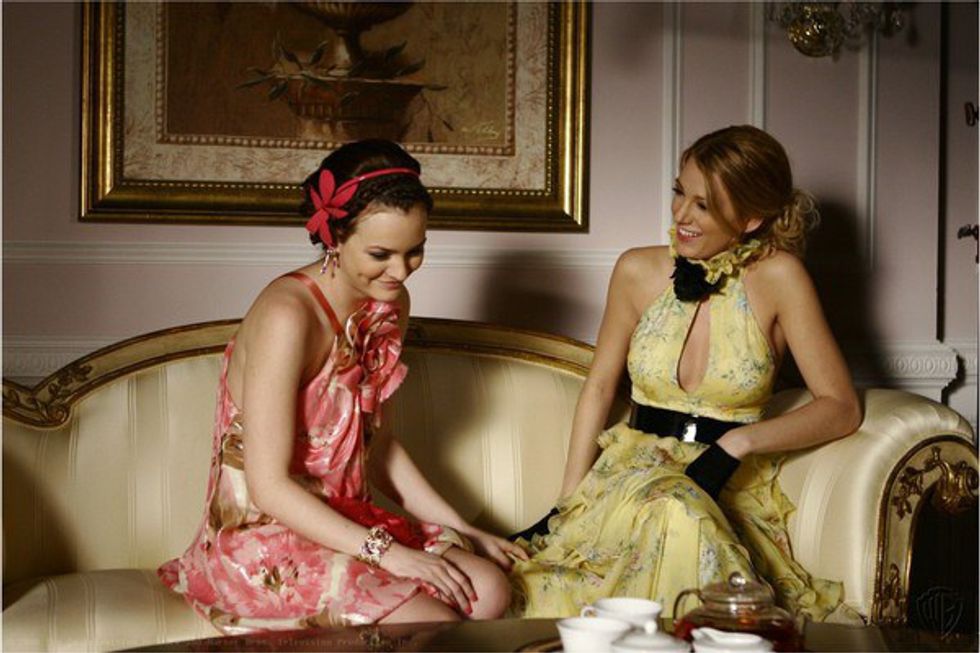 Good morning, "Gossip Girl" fans! Natalie here, your one of many sources to finding the most sophisticated and reasonably priced activities this summer to experience the elite life of Blair Waldorf in New York City.
Here I give you fun locations and activities to do as you beat the New York heat!
1. Metropolitan Museum of Art (The Met) - 5th Avenue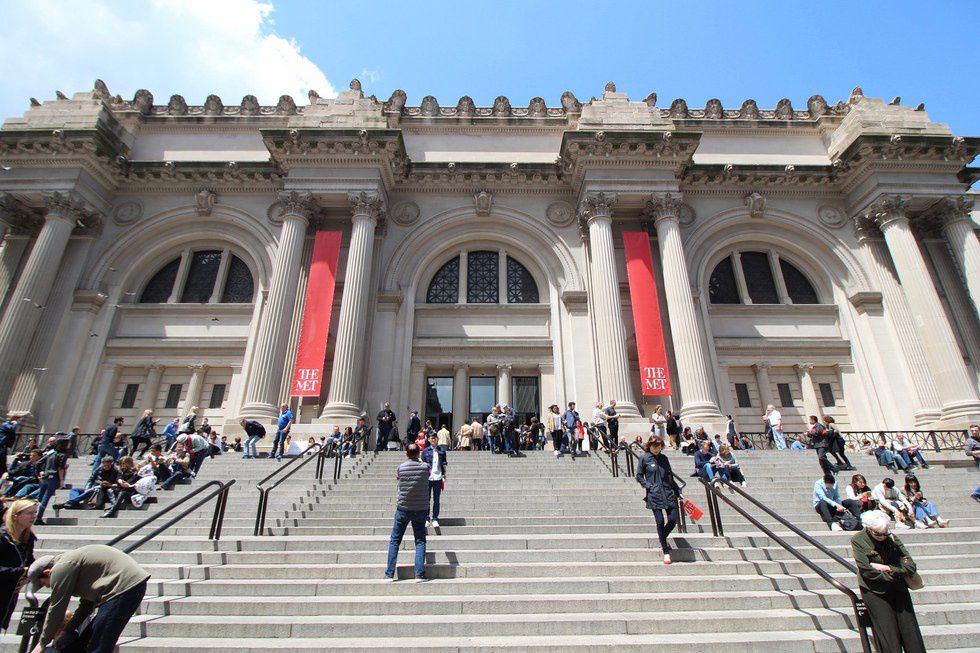 Expand your culture and knowledge of the world's greatest artwork by visiting the Metropolitan Museum of Art! Bring a friend for coffee and yogurt on the steps then come inside and travel through time to see masterpieces from the most renowned artists around the world for $12 when you show your student ID. The student admission is just suggested when you go up to the ticket counter, so the amount is up to you.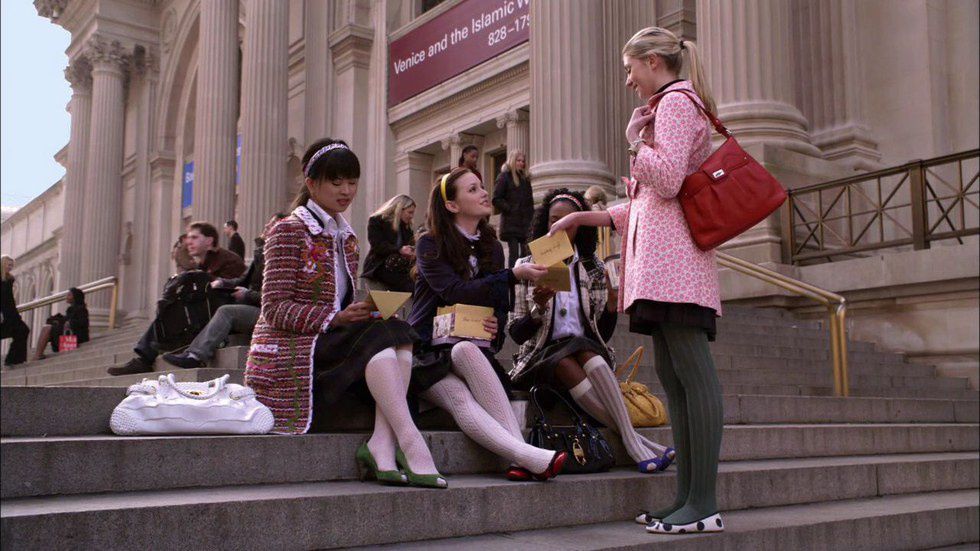 One of the hottest exhibitions the Met has to offer right now is the Manus x Machina: Fashion in an Age of Technology, and it will run through Sept. 5. Here, fashion designers have combined handmade and machine-made designs into a "creation of haute couture and avant-garde ready-to-wear." Many of these statements carry a similar style to Blair's outfits she would wear to elegant parties.
As Blair once said: "Fashion is the most powerful art there is. It's movement, design and architecture all in one. It shows the world who we are and who we'd like to be."
2. Restaurant Week (July 25 - Aug. 19)
[rebelmouse-proxy-image https://media.rbl.ms/image?u=%2Ffiles%2F2016%2F07%2F22%2F636048066464322737432216117_636047678806792620423332688_blair%2520and%2520bass.gif&ho=https%3A%2F%2Faz616578.vo.msecnd.net&s=772&h=8adf34ccabc731d3c09de16e9fb20514a05d7b0a8f29de12a5a16dc9eb995e7b&size=980x&c=4018824065 crop_info="%7B%22image%22%3A%20%22https%3A//media.rbl.ms/image%3Fu%3D%252Ffiles%252F2016%252F07%252F22%252F636048066464322737432216117_636047678806792620423332688_blair%252520and%252520bass.gif%26ho%3Dhttps%253A%252F%252Faz616578.vo.msecnd.net%26s%3D772%26h%3D8adf34ccabc731d3c09de16e9fb20514a05d7b0a8f29de12a5a16dc9eb995e7b%26size%3D980x%26c%3D4018824065%22%7D" expand=1]
So after seeing the works of Van Gogh and Vermeer, you come across Rodin's "The Thinker" and find yourself to be quite hungry. Unfortunately, although "The Thinker" appears to be quite knowledgeable, he will be unreliable to find a place to eat. Luckily, I got you covered.
Enjoy an exquisite three-course meal anywhere in the five boroughs you desire, whether that be at a table overlooking the East River or a rooftop sunset view in Chelsea.
Restaurant Week is an event held twice a year in New York City, offering the finest food at participating restaurants serving prix fixe lunches for $29 and dinners for $42 at the fraction of their usual prices.
Make sure to check if you need to make a reservation and if there is a dress code. You never know who you may meet, whether it is a cutie at the next table, a celebrity or even royalty!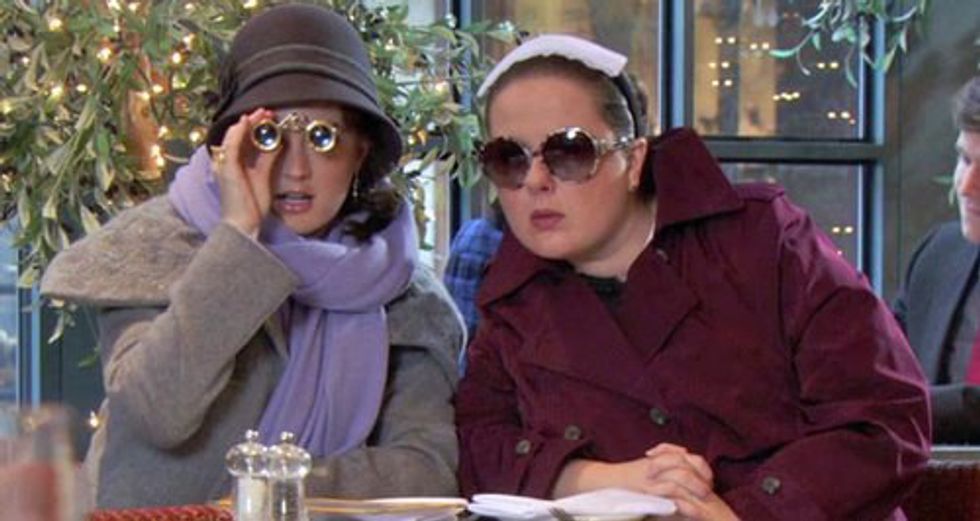 3. Central Park
Whether you are by yourself, with friends, family or that special someone, head out to Central Park and enjoy a boat ride through the park, feed the ducks, have a picnic, rent a bike, go for a run, or simply just spectate the entertainers!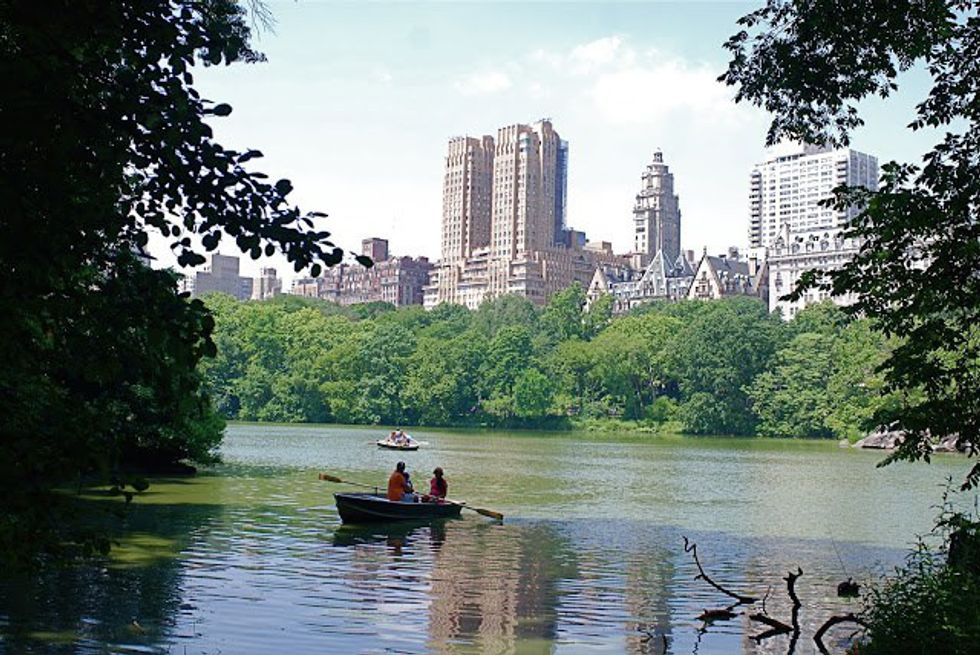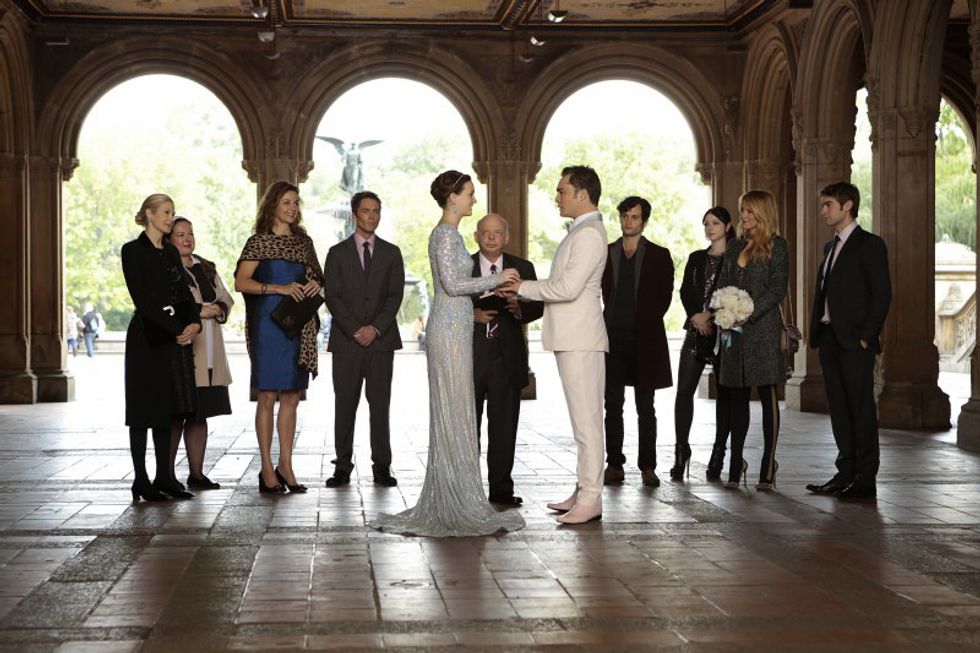 To kill two birds with one stone, Restaurant Week is being offered here at a restaurant called the Tavern on the Green that has absolutely one of the most gorgeous dining scenes in the city you must go check out!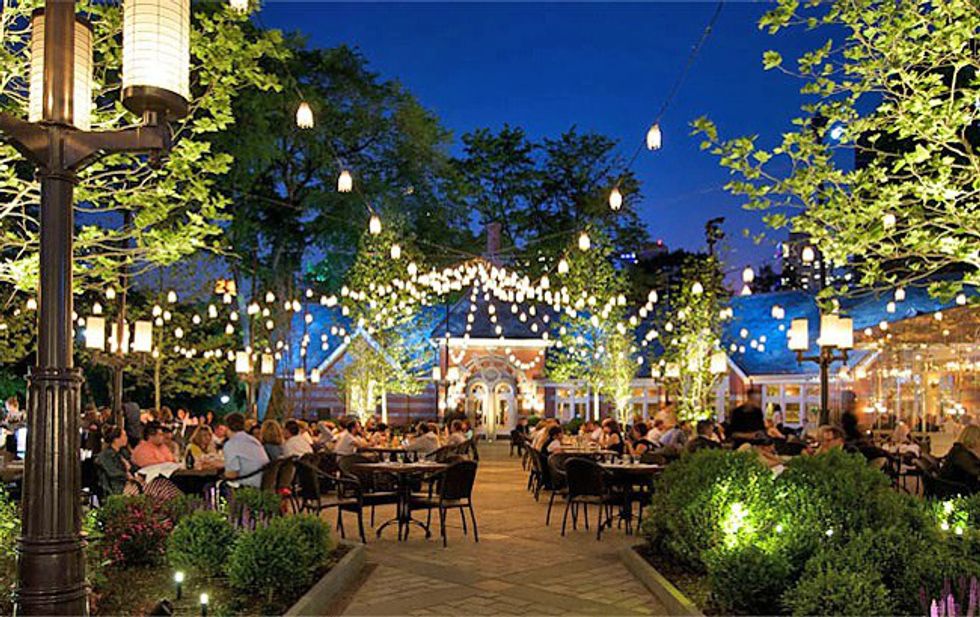 4. Golden Unicorn Restaurant
Come down to Chinatown for brunch at the Golden Unicorn Restaurant on 18 E. Broadway and try out classic Chinese cuisine, also formally known as "dim sum." This was where Blair and Chuck met up for a lunch date with Nate and his new girlfriend, Bree Buckley. While you are here, go check out Little Italy for New York pizza and a cannoli, or take a stroll on the Brooklyn Bridge and capture magnificent views!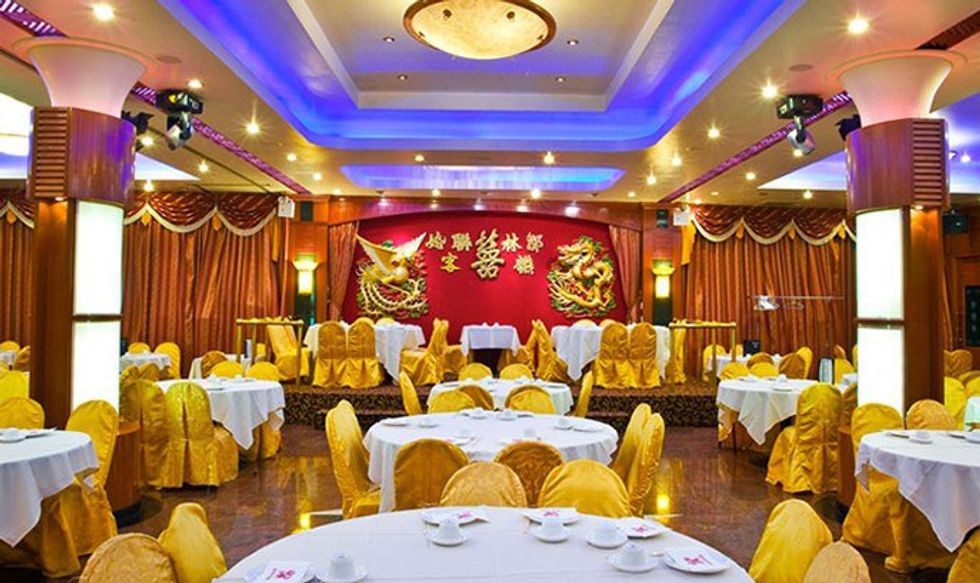 5. Mezzrow Jazz Club
Recently, I discovered this beautiful jazz club that has a listening room and lounge in the heart of Greenwich Village's historic district. It has a modern Gatsby ambience that easily lets you relax and enjoy drinks, which reminded me of the episode where Blair crashed Chuck's speakeasy-themed party at the hotel. The regular admission price is fair and they have a separate student admission of $10 when you show your student ID.
The musicians they pick to perform are wonderful. I was so enthralled with the music that I completely lost track of time for when I had to leave! They have a schedule set each day for the times of their performances, but honestly they are all so good you will enjoy any one you see!
6. Free Shakespeare in the Park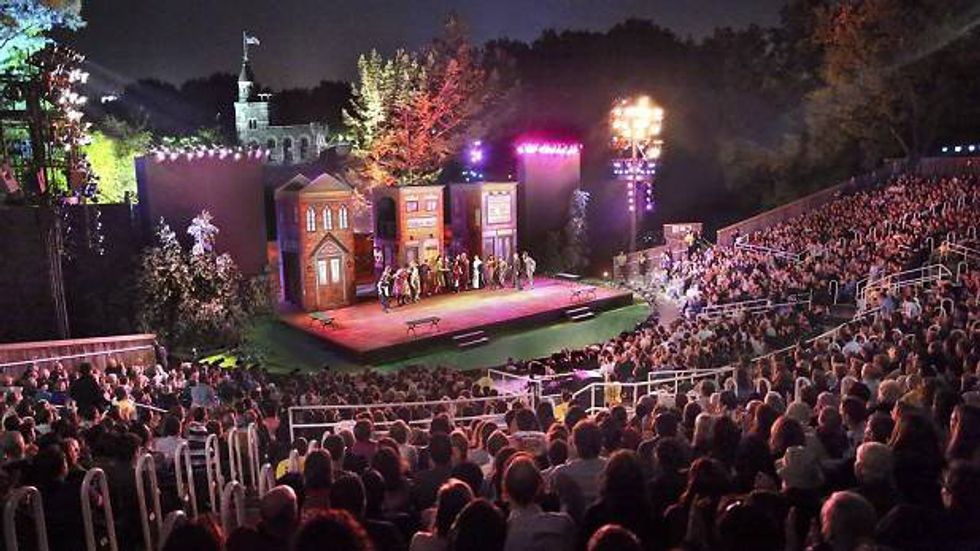 Good day to one and all, I come with great news! Shakespeare is performing his works at The Public Theater, free for the entire summer at Astor Place and the Delacorte Theater!
Tickets for Broadway shows sell like hot cakes and are not always affordable, depending on the seats. Thankfully, alternatives such as Free Shakespeare in the Park can deliver shows where people can still be cultured at no expense.
The theater has shows for "Othello," "Macbeth," "Hamlet," "The Tempest" and many more you would not want to miss! Notable actors you may recognize that have been a part of these productions are Meryl Streep, Anne Hathaway, Morgan Freeman and Jesse Tyler Ferguson. Check their schedule and ticket information online so you can plan your visit accordingly.
7. Maison Ladurée
Blair adores French macarons and received many of them as gifts from her friends and family. I am sure you are wondering where to get them while you are here. Located at 864 Madison Avenue is the exact shop Blair spotted Chuck following her into, which is also known to be one of the best macaron shops in the city.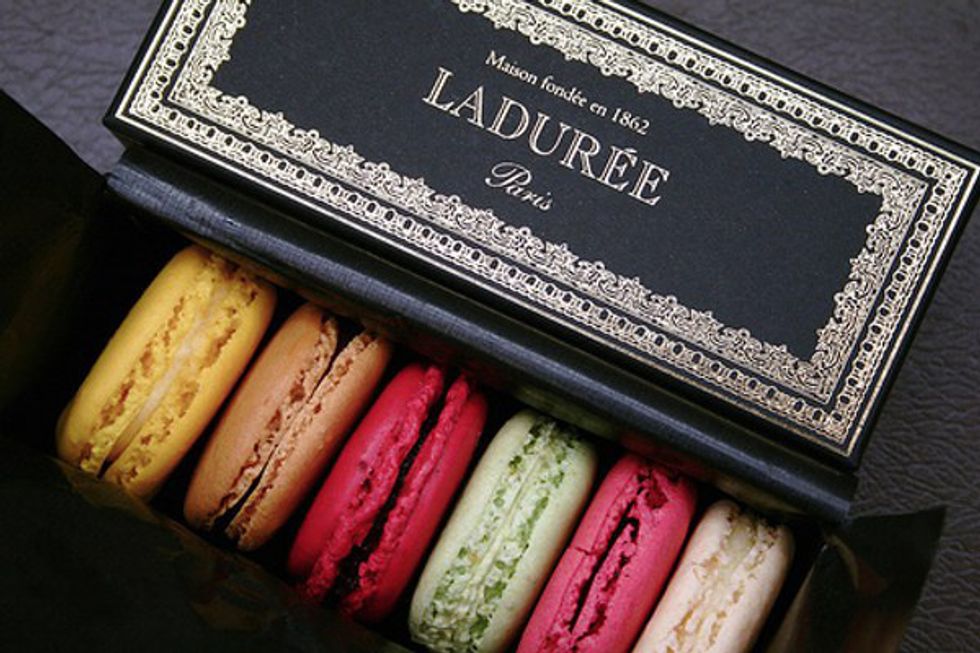 [rebelmouse-proxy-image https://media.rbl.ms/image?u=%2Ffiles%2F2016%2F07%2F22%2F636048066468072831-817059584_6360478823499296751291388536_06a39e10-f038-0132-f0c7-0ed54733f8f5.gif&ho=https%3A%2F%2Faz616578.vo.msecnd.net&s=1005&h=eb5541a52c271b0009725371427e806e015c69ed649614e1cbd15547c5c33722&size=980x&c=308788347 crop_info="%7B%22image%22%3A%20%22https%3A//media.rbl.ms/image%3Fu%3D%252Ffiles%252F2016%252F07%252F22%252F636048066468072831-817059584_6360478823499296751291388536_06a39e10-f038-0132-f0c7-0ed54733f8f5.gif%26ho%3Dhttps%253A%252F%252Faz616578.vo.msecnd.net%26s%3D1005%26h%3Deb5541a52c271b0009725371427e806e015c69ed649614e1cbd15547c5c33722%26size%3D980x%26c%3D308788347%22%7D" expand=1]
8. Russian Tea Room
Come to Midtown for high tea and sweets! Maybe you can help Blair with her next scheme! Let's keep Georgina out of it this time though. The Russian Tea Room has been kept in magnificent condition, carrying many of its original decorations and antiques. I visited here for the first time last summer during Restaurant Week and was blown away by its superb, authentic food and a pedestal of desserts that was taller than me!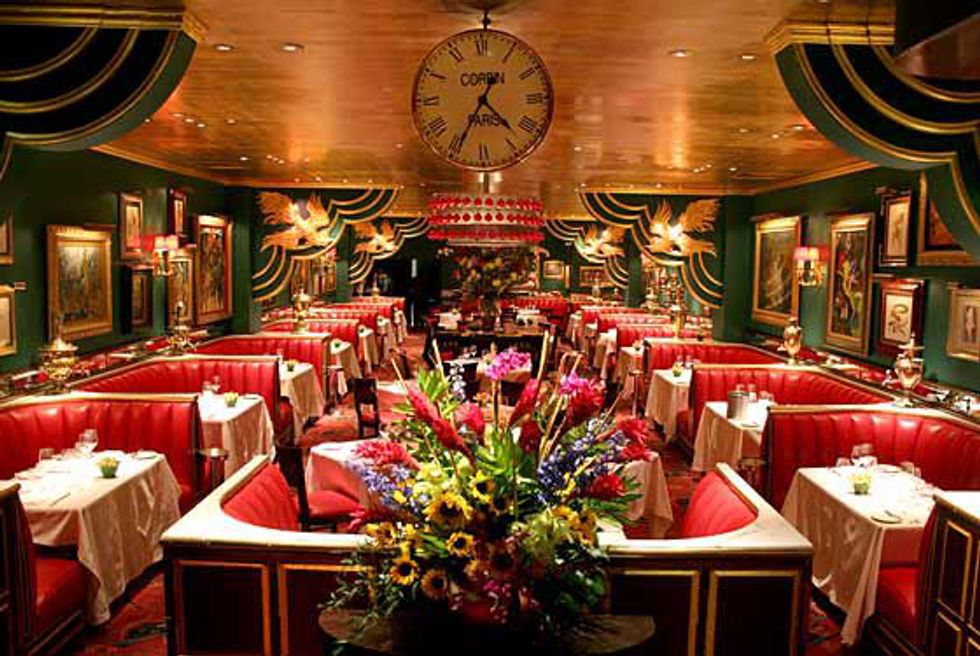 9. Upright Citizens Brigade
Relocated in the early '90s from Chicago to the Big Apple, come cool down for some sketch comedy and improvisational theater at either of Upright Citizens Brigade's locations in Chelsea or East Village. Tickets are $5 or $10 when you show your student ID, depending on which show you want to see. You can check for show listings on their website to help plan your visit.
10. The High Line
It's no penthouse view or a rooftop you would find yourself popping champagne on, but go to the High Line for a romantic walk in the park and a chance to stargaze! They have it every Tuesday until October at dusk until 30 minutes before it closes and it's free.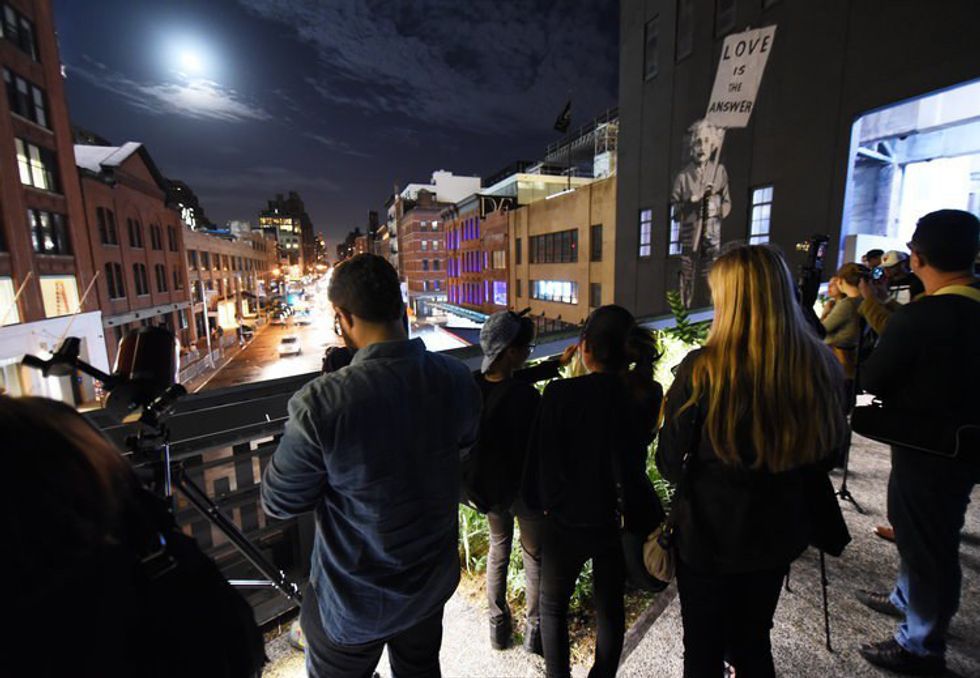 11. Cooper Hewitt, Smithsonian Design Museum

The Cooper Hewitt is one of my favorite museums because it is unlike most you will find in the city. Blair attended Lily's wedding in the museum's garden, which still holds many extravagant events today!
Located on the Upper East Side, it has interactive, immersive, creative technologies that allow people to stay interested in the art and not get bored learning about it. This leaves out the feeling like you are actually in a museum. It is only a $7 admission when you show your student ID.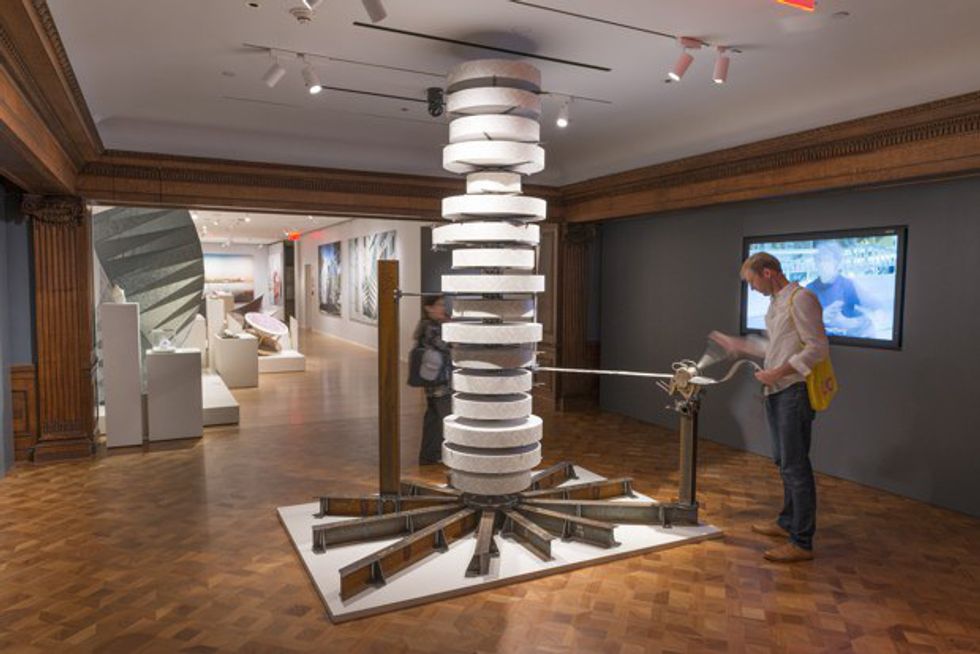 I highly recommend checking out the Pixar: The Design of Story exhibit (through Sept. 11) or the Beauty exhibit (through Aug. 21) before they go away!
12. Dylan's Candy Bar
I know this is not one of Blair's prime hangout spots, but it did appear on the show when Dan and Vanessa went looking for an anniversary present for Nate. I swear you would be glad I mentioned this wondrous candy land! Dylan's Candy Bar is one of the cutest and largest candy shop chains in the country that you will ever visit. The candy is delicious and at a good bargain. Its theme combines fashion, art and pop candy culture, which is perfect placed in New York City.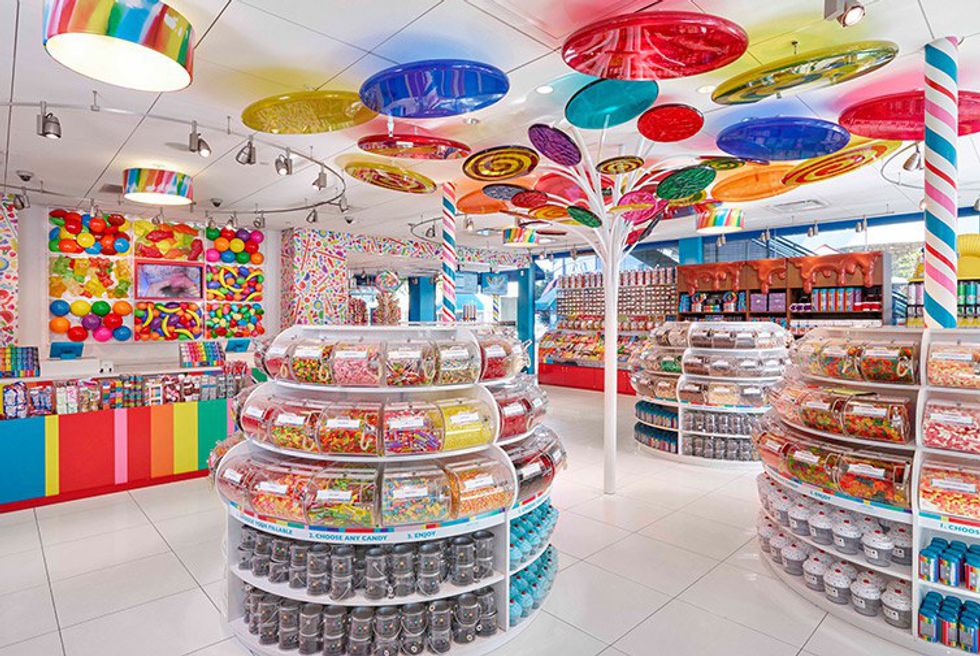 Blair is a big role model to many girls out there. She is a compassionate, poised, determined and classy young lady, all of which are qualities that help girls aspire to become better and stronger women in the world. She isn't perfect, but her adventures throughout the show will still make you wish you were her and had that high life on the Upper East Side. Until that dream comes true, I hope you enjoyed my budget-friendly findings to live the life of Blair Waldorf this summer and that they help you feel one step closer to being just like her.
[rebelmouse-proxy-image https://media.rbl.ms/image?u=%2Ffiles%2F2016%2F07%2F22%2F6360480664707774721416212019_636047896504600799-1813570222_tumblr_nsof08O5ws1ucs1v4o1_500.gif&ho=https%3A%2F%2Faz616578.vo.msecnd.net&s=356&h=7b225e4524c675624c8d3a0a03b3cdba43afd1db854abfa52a532339c60a2dda&size=980x&c=3391204081 crop_info="%7B%22image%22%3A%20%22https%3A//media.rbl.ms/image%3Fu%3D%252Ffiles%252F2016%252F07%252F22%252F6360480664707774721416212019_636047896504600799-1813570222_tumblr_nsof08O5ws1ucs1v4o1_500.gif%26ho%3Dhttps%253A%252F%252Faz616578.vo.msecnd.net%26s%3D356%26h%3D7b225e4524c675624c8d3a0a03b3cdba43afd1db854abfa52a532339c60a2dda%26size%3D980x%26c%3D3391204081%22%7D" expand=1]
Have fun!
XOXO