1. The entire U.S. Women's Gymnastics Team
These girls, the oldest at only 22, are not to be messed with. The roster made up of Aly Raisman, Gabby Douglas, Simon Biles, Laurie Hernandez and Madison Kocian are the ferocious five bringing serious competition to each event. Even before the start of the Olympics though, they were already breaking records; one being the most diverse team in history.
-While also the youngest at just 16, Laurie Hernandez is the first Latina gymnast to make the Olympic team since 1984.
-Gabby Douglas was the first African-American to become the Olympic all-around in 2012.
-Simone Biles is considered one of the most talented gymnast in history as she's the only female to win three consecutive world all-around titles.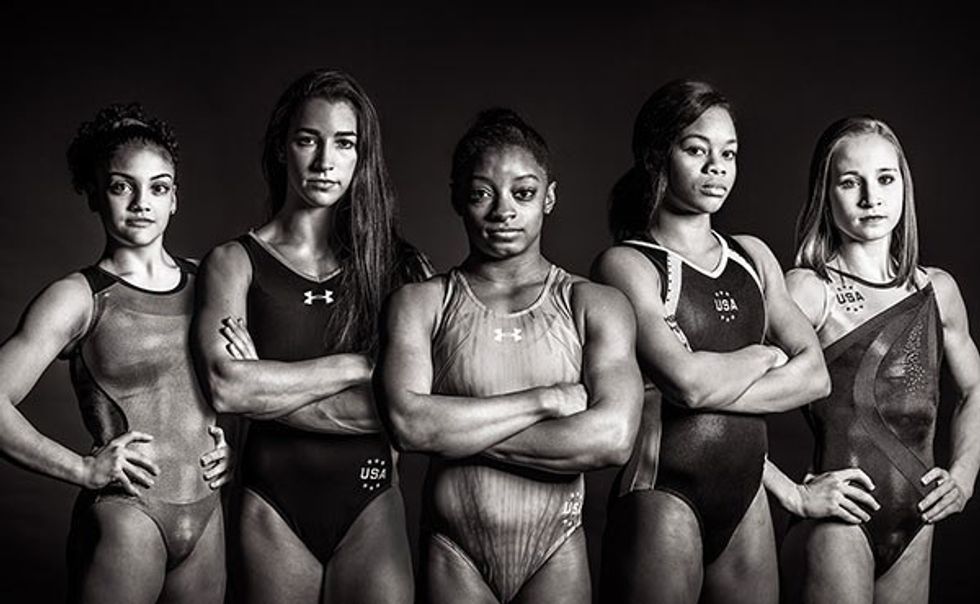 2. Ibtihaj Muhammad, Fencing:
Muhammad is the first American Muslim woman wearing a hijab to qualify and compete in the Olympics. I'm sure this sounds ludicrous to talk about, but it's quite big for America. Ever since Republican presidential nominee Donald Trump opened up about his plans if he were to become president, many have tried to claim that people like Muhammad aren't "really American." She does hail from New Jersey and graduated from Duke University as a double major, but nah, not really American. If anything, she's an extraordinary American who we should be honored and proud of as she represents the U.S.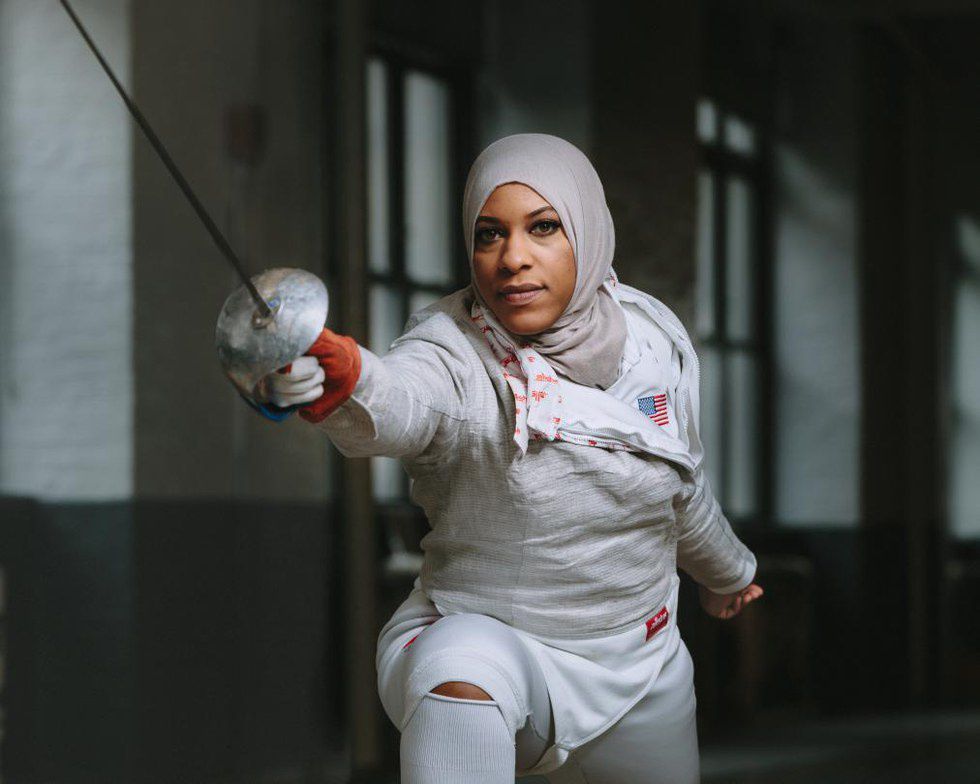 3. Chris Mosier, Duathlon
Breaking down barriers once again is Chris Mosier. He's the first transgender athlete of Team USA. He transitioned in 2010 and for a while, uncertainty was the only thing consistent. It was only in January 2016 that The International Olympic Committee changed its policy, allowing trans competitors to compete once they've undergone a year of hormone therapy and pass Therapeutic Use Exemption (TUE.) Before they were required to have undergone complete reassignment surgery with two years of hormone therapy. It's truly wild to think about that passing just 8 months ago.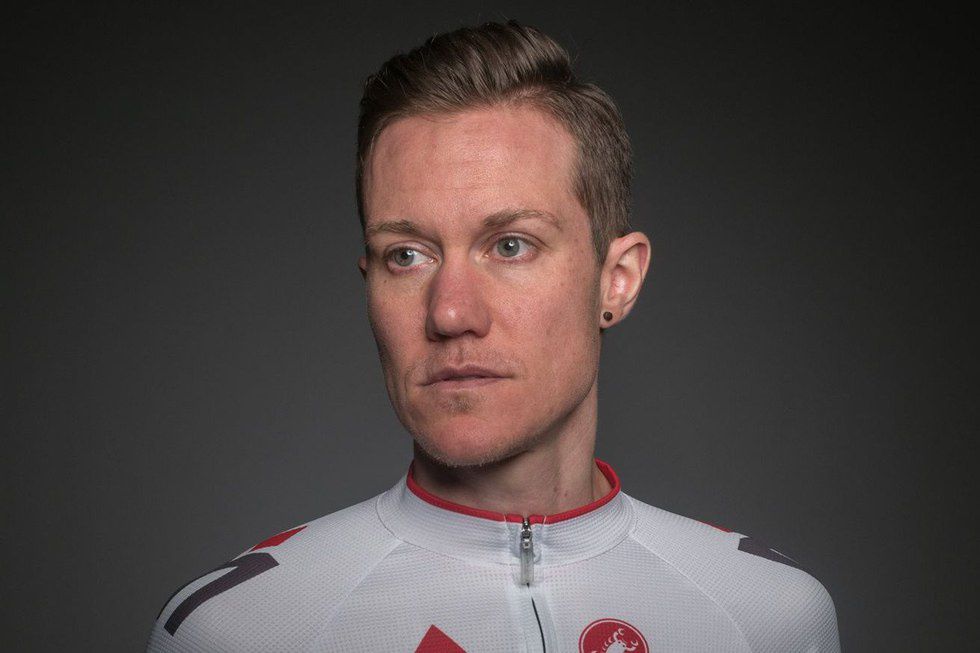 4. Sarah Robles, Weightlifting
While she competed in the 2012 Olympics as well as the current games, Robles is continues to break down barriers in weightlifting. If you were to Google women weightlifting, you would be surprised at how many articles there are on looking sexy and fit while doing it. Robles isn't here for that. She has lived in poverty before as no one wanted to sponsor her since she wasn't the "typical, cute, fit" athlete. At 5'10 and 275 pounds, she uses her body to lift up to 550 pounds. She's redefining what it means to be a woman and an athlete.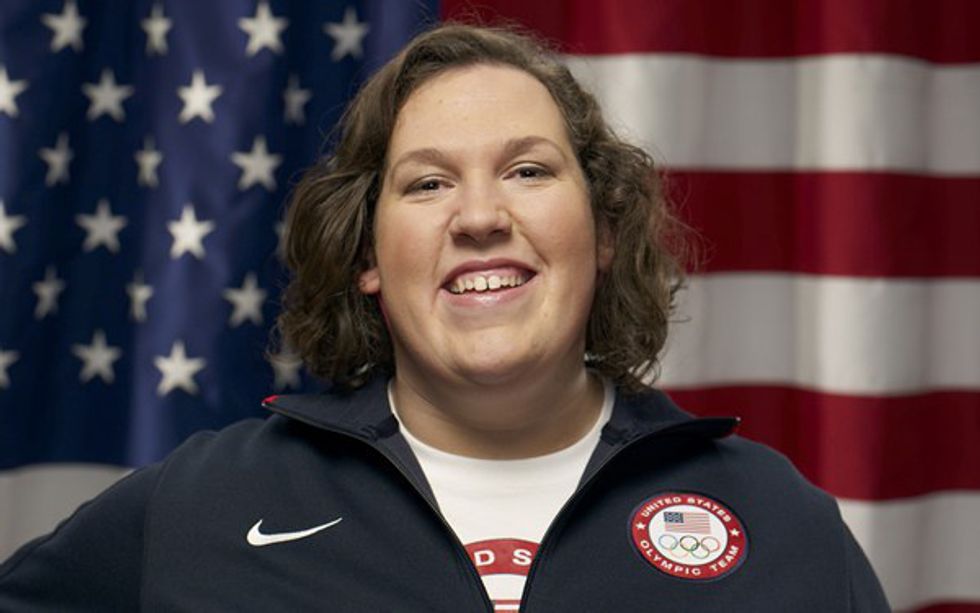 5. Yusra Mardini, Swimming
If there's one awe-inspiring athlete you should know about, it's Mardini. She was born in Syria and competed there until last year. As the Syrian Civil War broke out, her home was destroyed and her and her family fled. They ended up in Turkey and were to be taken to Greece by a boat meant for only six people; it ended up with a total of about twenty. Once it stopped working, Mardini, her sister and two others pushed the boat for over three hours to reach Greece. Her and her family settled in Germany and she began her training for the Olympics. The now 18 year old and ten other athletes compete on the Refugee Olympic Team now. The other competitors originated from places like South Sudan, Syria and Democratic Republic of Congo. It's what the Olympics are about