With the first game of the season on Thursday, September 10th, it seems only fitting that it is a playoff rematch between Deshaun Watson and the Houston Texans, against Patrick Mahomes and the Kansas City Chiefs. Watson and Mahomes are two of the leagues biggest stars, so for them to kick-off this wild season, is a perfect indication on how interesting this season will be. Not only is the 2020 season facing the limitations and restrictions due to COVID-19, but in a year of uncertainty and chaos, the best football season ever is exactly what we need.
First, let's break down each division.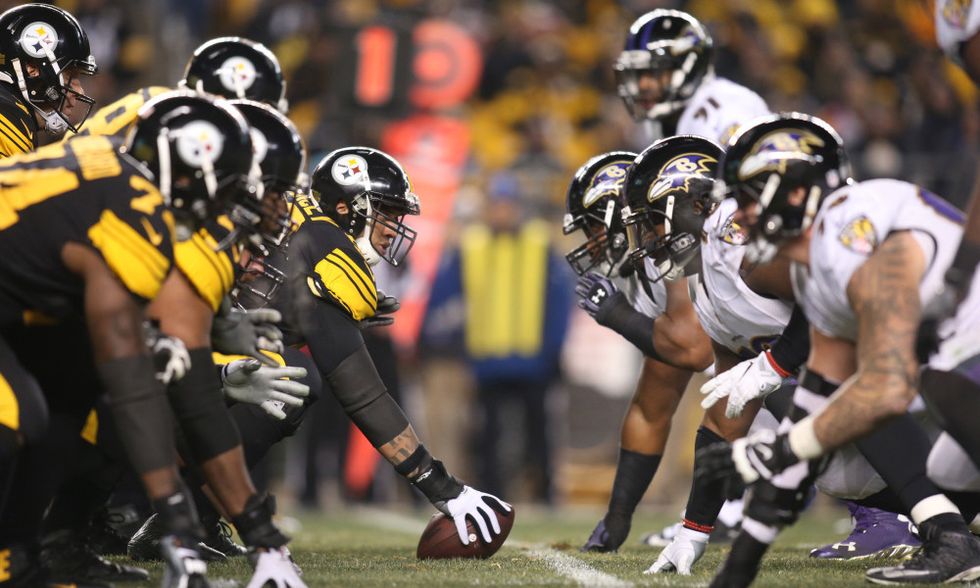 NFL: Baltimore Ravens at Pittsburgh Steelers
A major part in why the 2020 season will be the best yet, is the competition in each division. While there are favorites to win each division, it is very evident that mostly all divisions will feature multiple playoff contenders. With the playoffs allowing seven teams per conference, not only does that make matters more interesting, but it potentially allows two teams from three out of four of the divisions.

NFC North
The NFC North holds two playoff contenders, the Green Bay Packers and the Minnesota Vikings, but also the Lions and Bears are not to be overlooked as the Bears went 8-8 last year. Not to mention, Mitchell Trubisky is still listed as their starter and Nick Foles will most likely take the starting job in matter of weeks. The Lions have also made improvements, adding rookies DeAndre Swift, and Jeff Okudah. The Lions, while going 3-12-1 last year, will only improve this year, adding to the competition in the division.
NFC East
The NFC East also provides two, potentially three, playoff contenders as the Dallas Cowboys and Philadelphia Eagles are the major two, as Dallas continues to employ a top offense in the league and the Eagles have been competitive each year. However, it is the New York Giants that could potentially put together a solid season as they have Daniel Jones returning at quarterback and arguably the best running back in the league Saquon Barkley. Not only that, but they now have a new Offensive Coordinator, Jason Garrett, who might be the answer in New York.
NFC South
In the NFC South, there are two of the top ten quarterbacks ever playing in the same division. Drew Brees and the Saints have been Super Bowl contenders for the last four seasons, but now they have Tom Brady to worry about. Tom Brady and the Buccaneers have a stacked offense and they are coached by Bruce Arians. They should be a playoff team but with Brady at quarterback, they are Super Bowl contenders as well. With two teams like that, it is only inevitable that the Atlanta Falcons will be overlooked.
However, they still have former MVP Matt Ryan, and top receiver Julio Jones. With those two stars, and the newly added Todd Gurley, the Falcons are not a team to be forgotten. Meanwhile, in Carolina, Teddy Bridgewater is the new quarterback for the Panthers and he could be what they need to complement Christian McCaffery, who is still going to introduce problems for any team he faces.
NFC West
The NFC West does not have a bad team in the division, in fact, all the teams in the division could make the playoffs. The Arizona Cardinals are primed to have a solid year, as Kyler Murray, 2019 Rookie of the Year, looks to improve upon his rookie season. He has weapons at his disposal, such as one of the top wide receivers in the league, DeAndre Hopkins.
Not only are the Cardinals primed for success but the Rams are still relevant. With experienced Jared Goff at quarterback, rookie running back Cam Akers, and the solid receiving core they have, their chances at a successful season are only boosted. Not to mention, the Rams just extended Jalen Ramsey to a five year deal. So their defense, led by Aaron Donald, should still be solid, and coached by Sean McVay, they are still a threat in the division.
Then, of course, the Seattle Seahawks will always be a playoff team under Russell Wilson and Pete Carroll, but also, their receiving core and running back Chris Carson should make them favorites to win the division. The Seattle defense is led by Bobby Wagner, but also the newly added Jamal Adams. So while it's no "Legion of Boom," the Seahawks could again have a top defense in the league.
The San Francisco 49ers should still be a playoff team, but furthermore; they might even return to the Super Bowl, as they are the favorites to represent the NFC.
AFC North
The AFC North features three potential playoff teams. The obvious one is the Baltimore Ravens, who have reigning MVP Lamar Jackson, but the Pittsburgh Steelers might have something to say about the Ravens being champions again. The Steelers welcome back 2-time Super Bowl Champion, Ben Roethlisberger. Returning from injury, "Big Ben" now has a very dynamic offense around him. Not only that, the Steeler defense is number one in Fantasy Football and they will pose many problems for not only the Ravens, but any team they face.
The other potential playoff team is the Cleveland Browns, who have, on paper, on of the most stacked offenses in the league. In addition, their defense is not lacking by any means, so if Baker Mayfield plays well, the Browns will pose many issues for the teams they face.
AFC East
While the AFC East lost their best player for almost two decades, the Buffalo Bills are led by Josh Allen, who is only getting better and smarter. They are definitely favorites to win the division with their top defense and newly acquired Stephon Diggs.
Still, the New England Patriots can't be forgotten, as they still have Bill Belichick as their coach, so it will be interesting to see what he does with former MVP Cam Newton, as there is a lot of hype surrounding the new Pats quarterback.
AFC South
The AFC South will be an interesting division to watch, simply because, who knows what's gonna happen. The Titans should still be good, as they have Derrick Henry to rely on. Mike Vrabel is inserting himself as a top head coach in the NFL and they have Ryan Tannehill who, granted, might not win games for them, but he doesn't lose them either. He just manages the game and does what he's asked to.
There is also still Deshaun Watson. While Bill O'Brien lost the Houston Texans a lot of players, wherever Watson is, that team will compete. Also, the Indianapolis Colts now have Philip Rivers, who is possibly a future Hall of Famer. Rivers, along with rookie running back Jonathan Taylor and T.Y. Hilton should be enough on offense, as the Colts have a very solid defense, which could win them games.
AFC West
Last, but not least, the AFC West. The Chiefs are pretty much frontrunners to win the division, and it is pretty obvious why, with Patrick Mahomes, and all the explosiveness on the offense, they are pretty much locks to win the AFC West.
That being said, the Broncos and Raiders could open some eyes, as they both went 7-9 last year, and have only made improvements to their teams. However, now that Von Miller is probably out for the season, suffering an ankle injury, the Broncos defense looks less threatening by a considerable amount.
-
Overall, each division has teams who have added new assets, and there are maybe two or three teams in the entire league who have taken a step back opposed to a step forward.
The biggest divorce in sports history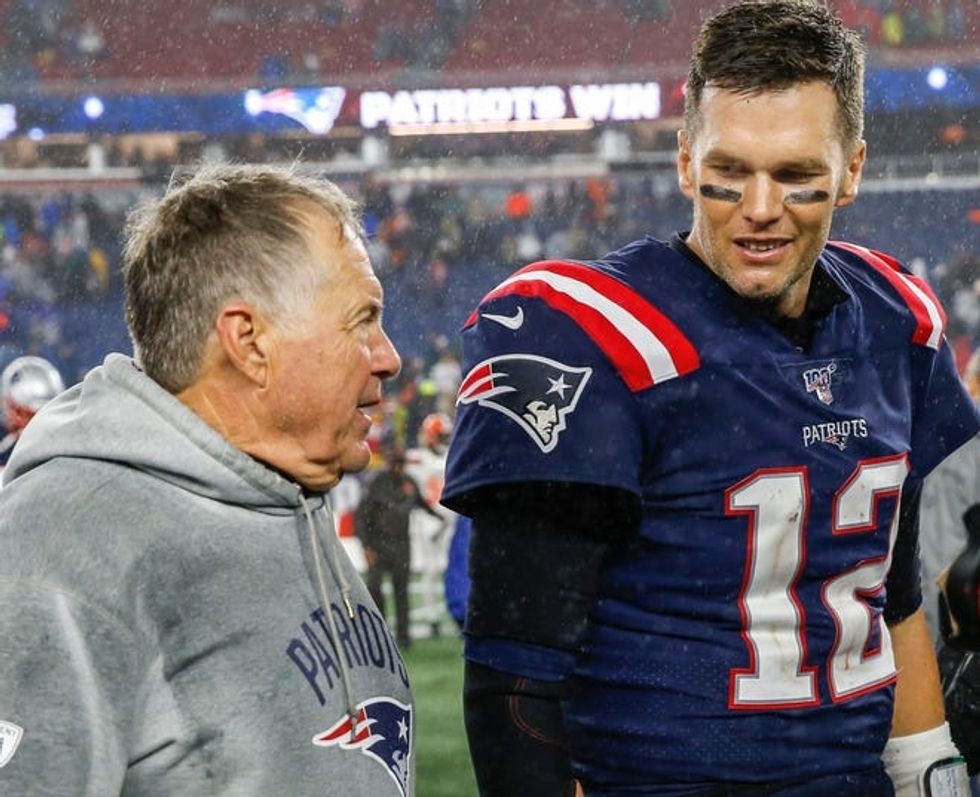 With Tom Brady and Bill Belichick parting ways, America's favorite two people to root against are now split.
43 year old Tom Brady is now leading the Tampa Bay Buccaneers, and Belichick is still coaching the Pats. So now, we get to see who is truly responsible for the Patriots success over the past two decades - Brady or Bill. Not only that, but they have been together for almost 20 years, which is an incredibly large amount of time for a coach and a player to be together.
Their list of accolades together is incomparable. They are 6-time Super Bowl Champions together, and they have made 9 appearances. Brady and Belichick are 136-39 together, attended 13 AFC Championships, and won 17 division titles. It goes without saying that theses two made a good match. However, they were definitely a perfect match, as Belichick is 51-65 without Brady as his QB.
Now, Brady has a loaded Tampa Bay offense to utilize, and Belichick has former MVP, Cam Newton. That is what makes this year so intriguing and crucial for the two football icons. Yes, Brady and Belichick are the greatest of all time in their positions, but everyone wants to know who made who.
Did Brady make Belichick, or is Bill Belichick the reason for Brady's success?

The most unique season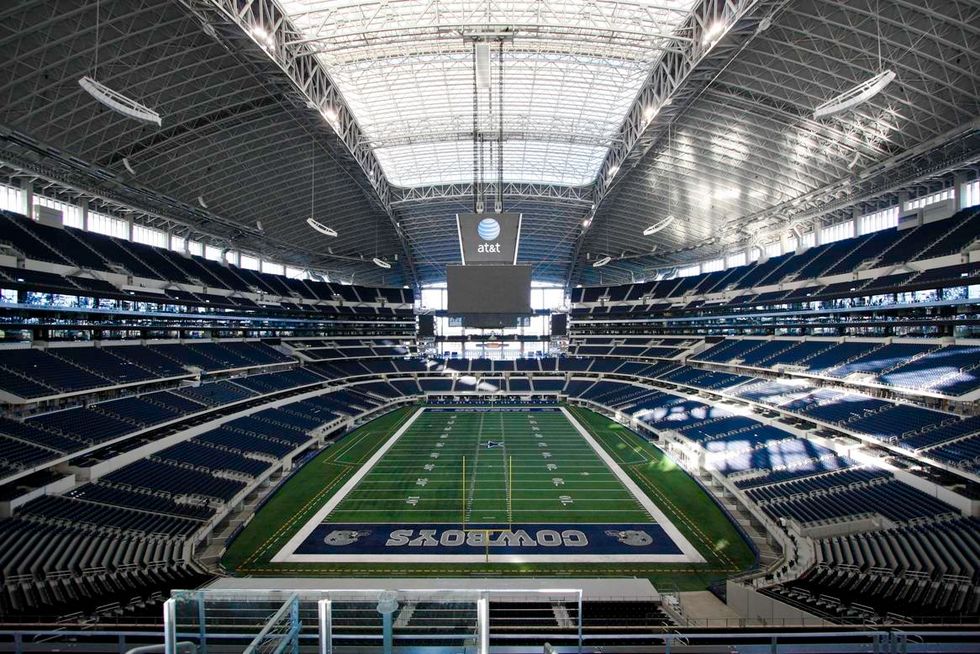 File:Cowboys Stadium full view.jpg - Wikimedia Commons
While football is back, COVID-19 never left. It is still very much at large and for all we know, it could cut the NFL season short, as an outbreak on one team could lead to several more. Although fans will not be able to attend games, and we won't witness a large sea of fandom cheer on their teams. The season itself has already been set apart from the others because of this.
Not only is home field advantage not as prevalent now, but now players won't have to contend with noise from the stands. These are just some of the things that differentiate this NFL Season from the rest, before it even began. While the absence of fans is unfortunate, we have already dealt with it for the MLB and the NBA. Football fans around the world are just excited to see their favorite team, or favorite player suit up, especially since the competition of divisions has elevated. The world is just excited to see football return.