Thanksgiving is a time to give thanks for all of the blessings in our lives. Good food, a break from school, and of course, family.
Everyone's family is dysfunctional in its own way, and each crazy family member brings something different to the table. But for all the good times shared around the table, there are quite a few awkward moments. As independent college students, we must be prepared for anything our relatives may throw at us. And being a mature adult means avoiding these awkward situations in the first place. So if you are socially inept and dread confrontation, just follow this helpful guide and you should be able to endure Thanksgiving dinner without suffering a panic attack.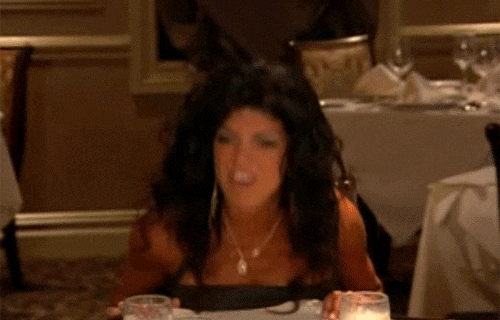 Survival tip #1: Come prepared.
Think of Thanksgiving not as a holiday feast, but as a familial press conference. You only see some of these relatives a few times a year, so of course they will be ready to bombard you with questions. You will need to be on your game. It helps to prepare a few questions and rehearse your answers before the big day. Afraid of choking under pressure? Write down some talking points on index cards and refer to them whenever you need to.
Tip for those with larger families: With so many guests, it just isn't realistic that you will be able to give one-on-one interviews to every adult in attendance. To make things easier, you can prepare a brief press kit to distribute to family members. This press kit should include a Q&A sheet, pictures from your semester abroad, contact information of your college BFFs, and even your academic transcript.
Most importantly, just relax and act like the confident and well-adjusted adult your family thinks you are.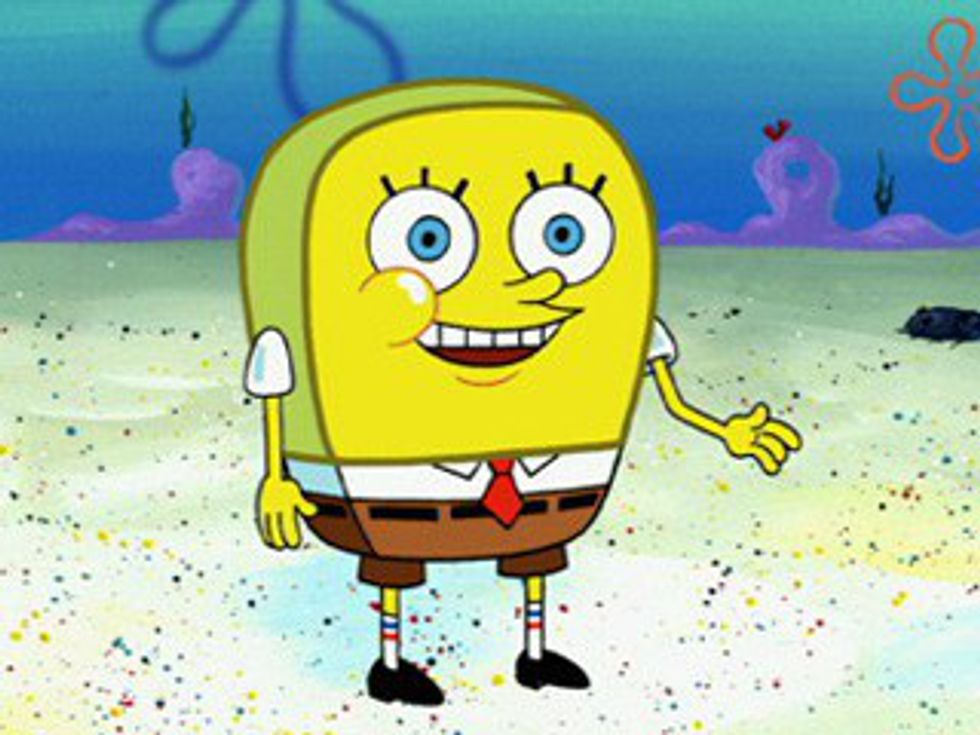 #2: Have a distraction.
Before the big meal, you'll want to make sure your cellular device is fully charged. Bring your charger or a portable battery just in case. You wouldn't want to be stuck without a phone! Then you might actually have to (gasp) make conversation!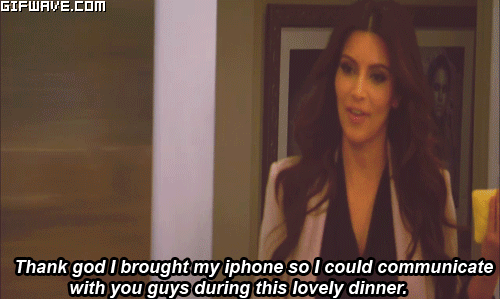 #3: Know your allies.
A vital part of your Thanksgiving game plan is knowing who is on your side. In this case, your parents are your closest allies. You can recruit them as your ambassadors to talk about you on your behalf. Do you feel uncomfortable bragging about yourself to others? No worries! Parents love to brag about their kids. No matter how much of a loser you might actually be, parents will always sugar coat your accomplishments. Never mind the fact that you quit your intramural volleyball team after three weeks, according to your dad you are a star athlete. Just make sure that your parents are up to date on any major life changes – or else you could be hit with the "are you still seeing (insert name of f*ckboy here)?"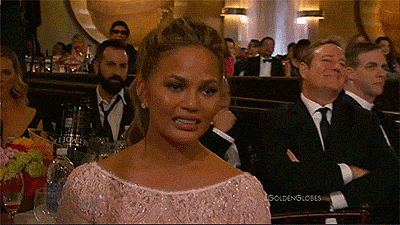 #4: Wait until the timing is right.
Delay contact with family members for as long as possible. The longer you wait to greet guests, the more time they have to forget about all of the things they wanted to ask you. Wait until an adult is sufficiently drunk before approaching them. 2.5 glasses of wine is usually the safe zone. After this point, your grandma may even forget which grandkid you are.
Be warned that this can go either way. While adults can be more docile and easy-going while intoxicated, some may actually lose their filter. Questions can go from "where did you get your shoes?" to "when are you going to find a husband?" real quick.
No matter how inappropriate and cringe-worthy they can get, just try your best to be calm and polite when dealing with drunk relatives.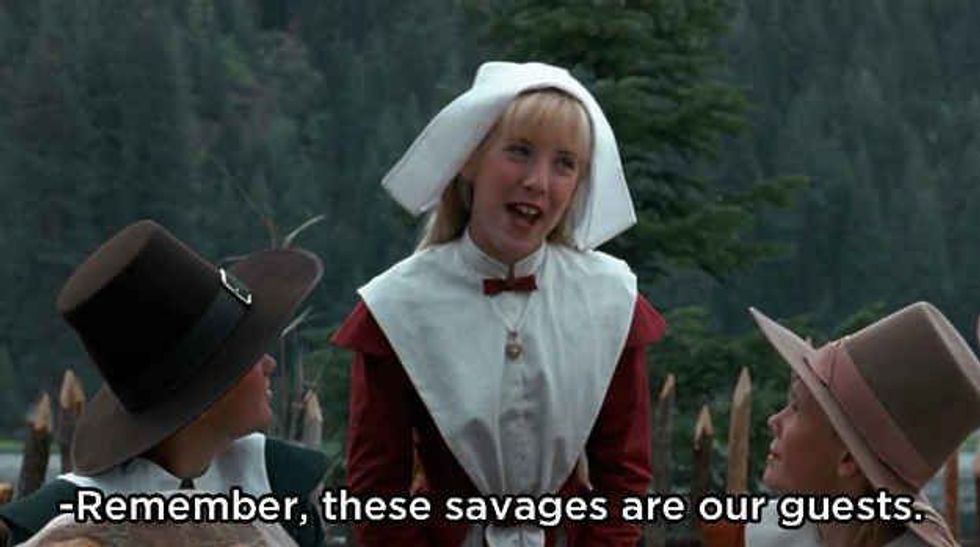 #5: Sneak away unnoticed.
Get up to use the bathroom every 45 minutes, whether you have to go or not. Spend approximately seven minutes in there. Just enough time to avoid getting your cheeks pinched by your great aunt. Any longer and you might seem suspicious.
Other go-to excuses are "I'm going to get a drink/seconds" etc. These are perfect for escaping uncomfortable situations like when your family starts going around the table discussing politics. This will give you ample time to get up, make several trips around the kitchen, and get back just in time to change the subject to something you feel comfortable contributing to, like your aunt's new kitchen cabinets. Red oak was a great choice, Carol.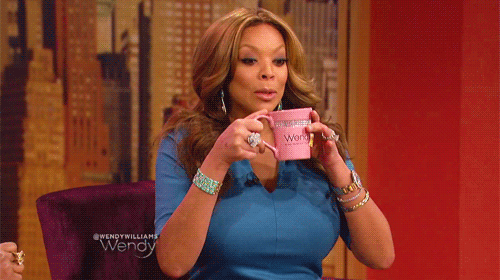 #6: Hang out at the kids' table.
As a teenager, it was kind of a bummer being stuck at the kid's table. But now that you're expected to be an adult, eat with adults, and talk about adult things, it can be awfully refreshing to go hang out at the kids' table for a while.
Kids are so chill. They won't ask you about your career plans or your love life, but they might ask you if you have any games on your phone. The adults will admire you for keeping the little ones occupied. The younger kids will feel flattered that you graced them with your older and cooler presence. But honestly, they're the ones doing you a favor. You'd rather eat chicken nuggets and play angry birds with your little cousins than pretend to be interested in boring grown-up stuff.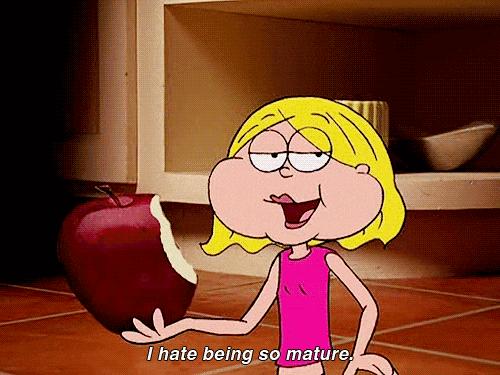 #7: Have a disaster escape plan.
To be used in EMERGENCIES ONLY: the upset stomach excuse.
In extreme situations such as your uncle telling racist jokes, your cousin asking about your ex, or your mom telling all of your aunts about your recent trip to the gyno, simply pretend to be sick. This is your get out of jail free card for the rest of the night. You're off the hook, no questions asked. If you claim to be sick, your family will not only feel sympathy toward you, but will leave you alone. Problem solved.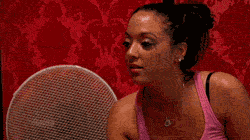 #8: Make a swift exit.
After a long day of eating strange casserole and being kissed on the cheek by people who smell like gravy, you just want to go home. You are physically, mentally, and emotionally drained. The best exit strategy is what I like to call the "Irish goodbye" – basically sneaking out of the party unannounced. It may seem rude to leave without saying goodbye to anyone, but you are actually being courteous by doing so. Nobody has to get up to give you an awkward hug goodbye, and nobody has to interrupt their meal or conversation to pay attention to you. Why make a big deal about it? To be polite, you may just want to say goodbye to the host, but be warned that they may force you to take some food home with you. Like, I appreciate the offer, but honestly what am I supposed to do with a half eaten loaf of cornbread?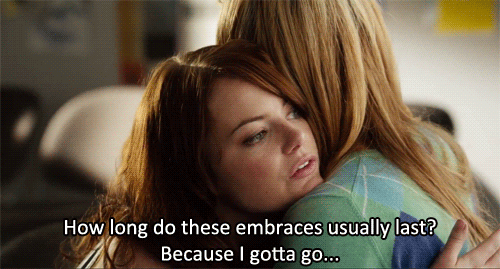 With these vital tips, you are equipped to handle the madness of Thanksgiving dinner. When met with uncomfortable questions and awkward moments, simply refer to this guide and you will be able to survive your family feast with poise and elegance. When in doubt, simply refer to this guide and none of your relatives will suspect that you're an anti-social underachiever who has no clue what to do with their life. And if all else fails, at least you got some turkey out of it.
Happy Thanksgiving, from one dysfunctional family to another!