The Make-A-Wish Foundation is celebrating 30 Years Of Wishes this year. I thought it would be an appropriate time to share the short version of my Wish story as I looked back and remembered everything that my Wish has given me. The following was sent to the Washington/Alaska chapter as somewhat of a thank you letter to the Make-A-Wish Foundation:
*****

I was diagnosed and treated for cancer during a five month period in the spring and summer months of 2012.

As a Wish recipient in December 2012, I had the unique opportunity to visit with the Seattle Seahawks during a game weekend as an honorary member of the press. The five-day/four-night trip included a tour of the Virginia Mason Athletic Center, interviews with Pete Carroll and Russell Wilson, and game day meet ups with Al Michaels, Cris Collinsworth, Steve Raible, and many others.
Whenever I begin to tell the story of my Make-A-Wish trip, I always feel overwhelmed and lucky as I recall the numberless opportunities I had that weekend. It is hard to choose just one or two "highlights" from that long weekend, as everything together made it so exciting!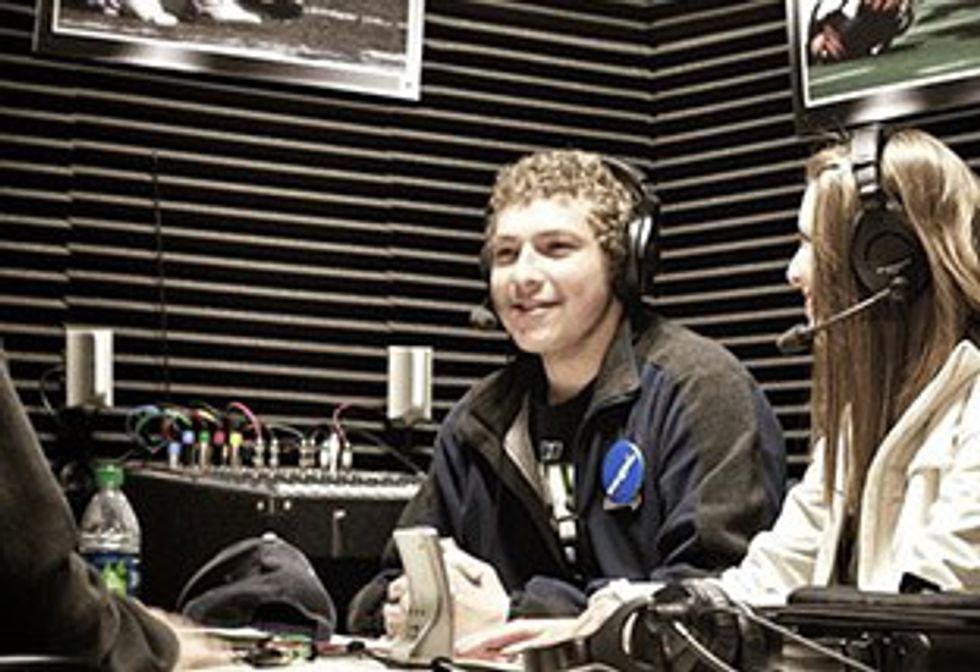 Around 9 a.m. on Friday, December 21, 2012, I was introduced at the VMAC as a media member for the weekend. My three siblings and I piled into the Cortez Kennedy broadcast room for a photo op, and when I emerged, Tony Ventrella from www.seahawks.com was there to greet me. We conversed throughout that morning practice, and he introduced me to the Sunday Night Football play-by-play man Al Michaels, my sport broadcasting icon.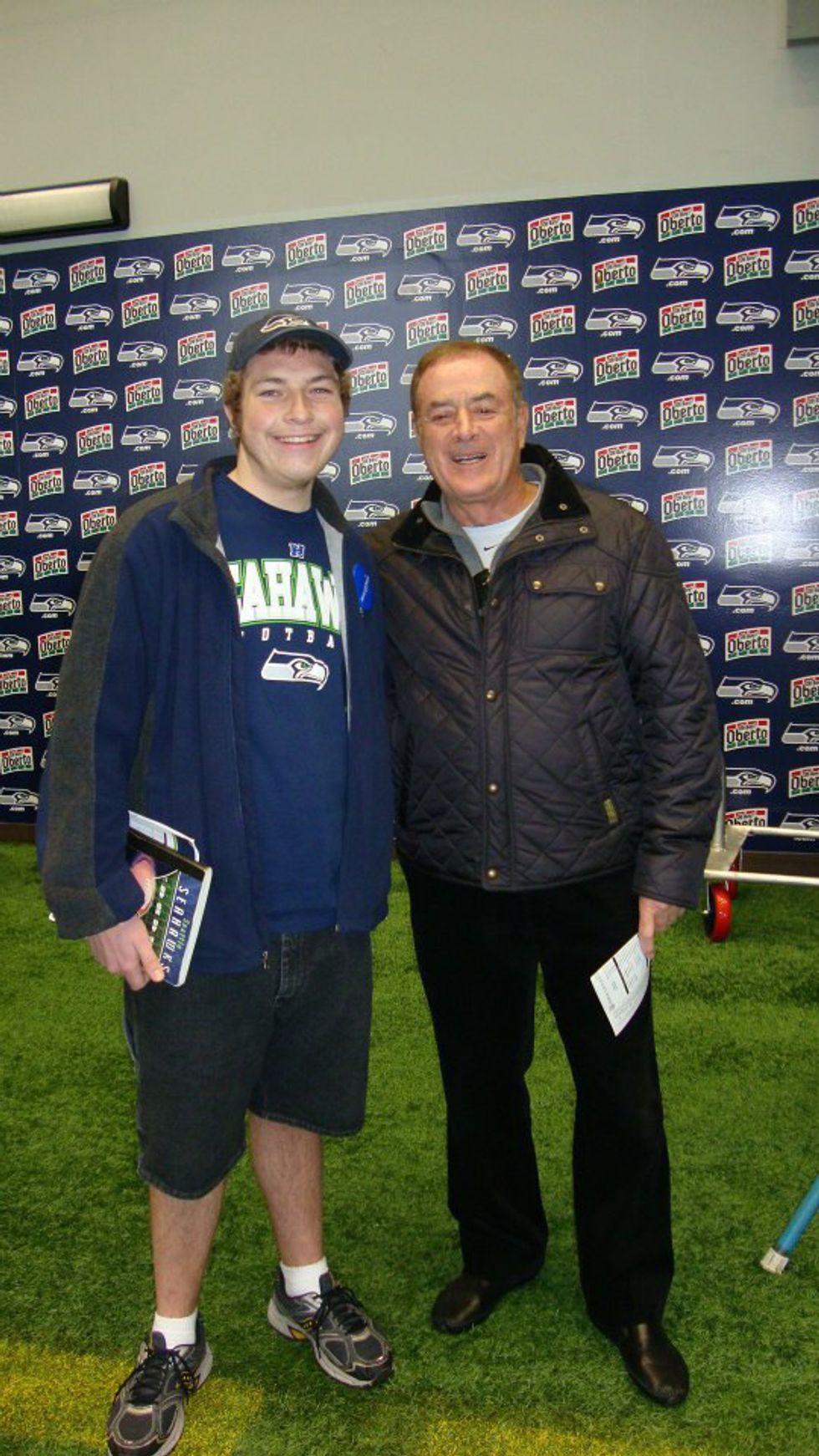 After participating in the post-practice press conference, I talked personally with Coach Carroll for a few minutes. He took the time out of his day and showed that he genuinely cared about me, while treating me like a VIP. Moments later, I found myself in front of quarterback Russell Wilson's locker, interviewing the Offensive Rookie of the Year Candidate about the upcoming game against the rival San Francisco 49ers.
As we took the afternoon to explore the Seahawks facility, our tour guide informed us that we wouldn't be able to go look around the coaches offices because of the game preparation. However, as we walked by the large double doors that would lead down the hall, Carroll came out and invited me back into his personal space. He told me to sit down and put my feet up on his desk. How could I refuse?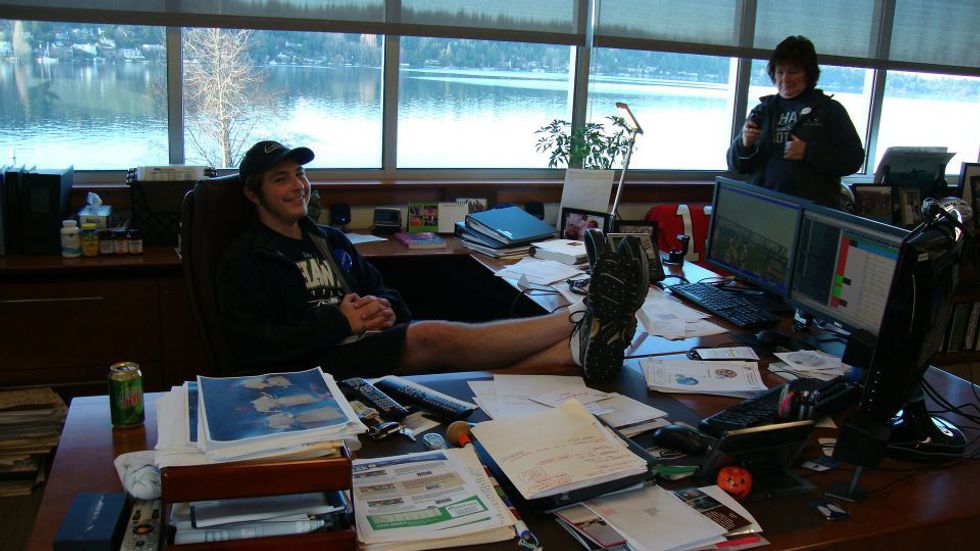 The next day, I had lunch with former Seattle defensive lineman Craig Terrill and Seahawk team photographer Rod Mar. It was the conversation that I had with those two that really cemented in my mind that I wanted to come to the WSU Murrow College of Communication and study to become a broadcaster.
Sunday was game day, which for me meant more chances at meeting more broadcasters. After an appearance on the pregame radio show in Touchdown City, my family was led on to the field, where we could remain on the Seahawks sideline for some 90 minutes prior to kickoff. The Sunday Night Football pregame show had set up their tent in the northwest corner of the stadium, and I had the chance to meet and talk with both Bob Costas and Hines Ward.
By game time, my family and I split up. There I was, in the media section of the press box, watching the Seahawks take on the 49ers. It looked like a blowout from the beginning; Marshawn Lynch scored less than two minutes into the game while I had yet to find my seat! Flanked by Dave Wyman and Mack Strong, I watched silently as Richard Sherman returned a blocked field goal 90 yards for a 21-0 second quarter lead. Ok, maybe I wasn't as silent as I should've been, but I wasn't a professional just yet!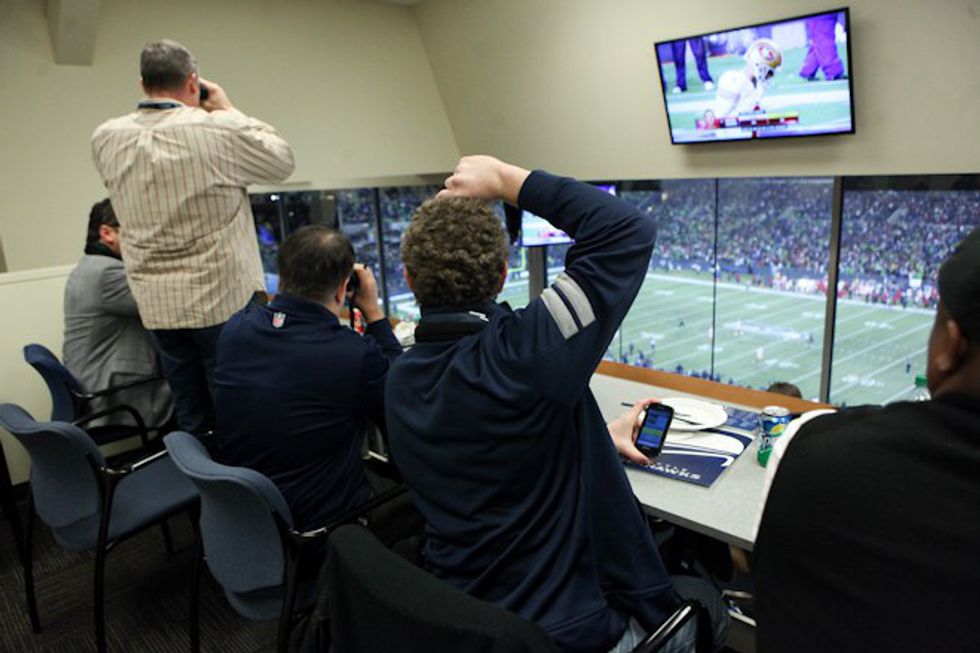 In the late stages of the second quarter, with Seattle up 28-3, I was led into the Seahawks radio booth. After Steve Raible and Warren Moon called the remainder of the first half, I met both of those broadcasters before being taken next door to the national television broadcast booth. Moments later, I couldn't believe it, as Cris Collinsworth came over and, halftime sandwich in hand, introduced himself and asked me what I thought Seattle's chances were of coming away with the division title that season.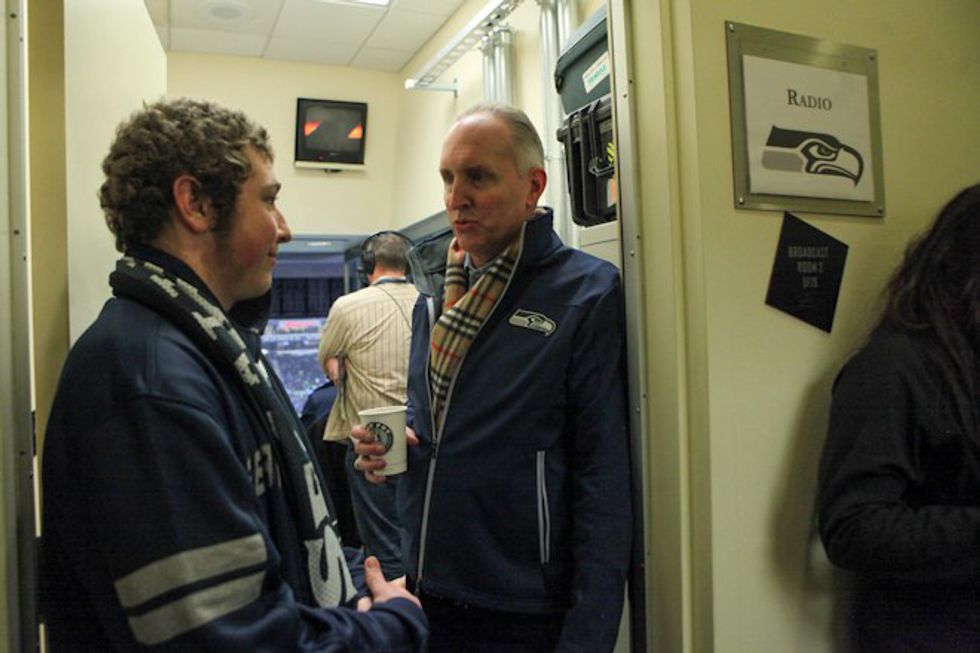 The Seahawks won the game 42-13, thanks to a stifling defense and four touchdown passes from Wilson (he would go on to tie the NFL rookie record for most TD passes in a season the following week). I was taken down to a large room underneath the stadium seats at CenturyLink Field, and minutes later, Pete Carroll walked in, drenched from the pouring rain from outside. He noticed me sitting in the front row, waiting for the press conference to begin and promised me I could ask the first question.
True to his word, less than two minutes later, as reporters all around began to ask their questions, Carroll looked down at me and said, "Spence, whaddya got?"
I'm not quite sure exactly what I asked him that night. It was probably something about how the offense had come to life over Seattle's last three games. Either way, I was once again over the moon as the entire Seahawks organization, it seemed, had bent over backwards to make my trip special, and that was led by Carroll.
After the press conference, it was back outside into the downpour, and Ventrella was there waiting. He handed me a microphone and instructed me to give a 30-second game recap for the team's website. That's it. No prompts, no tips—nothing. I did my best to hit the highlights - Wilson's 4 TD passes, Sherman's blocked field goal return - and then it was back inside and upstairs to the postgame radio show!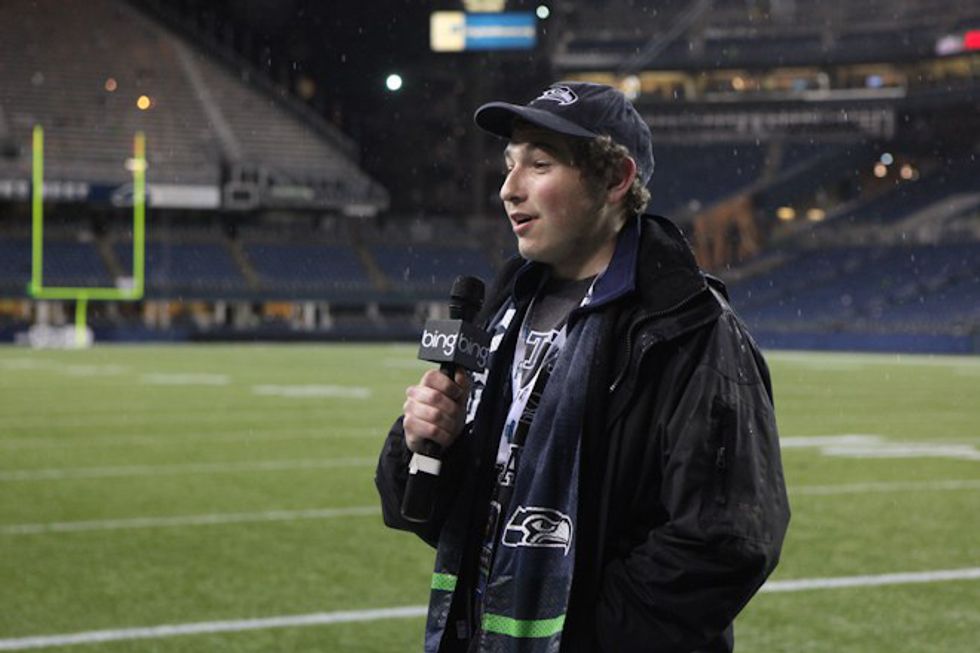 The night seemed to last forever. From station to station I went, finally reunited with my family while sharing my 17-year-old analysis on the postgame show.
The entire weekend was a dream that had come to life.
I am forever in debt to the Seahawks and the Make-A-Wish Foundation for the experience that my family and I had that late December weekend. To all the people who work as Wish volunteers, you are so very much appreciated - not just by me and my family, but the hosts of others who need their Wish more than I ever thought I may have needed mine.
Thirty years is an incredible milestone. It's 30 years of blessings and service and heartache and hope. Thirty years of remembering and sharing and loving. It's three decades of being able to take some despicable circumstances in children's lives and somehow turn them around into unforgettably positive experiences.
Thank you, because I know firsthand the power of a Wish and how it can change lives.
It completely transformed mine.