Last Saturday, a random accidental event occurred that reminded me of how precious and fleeting life is and made me think how lucky I am to be alive and here.
Being reminded of one's own mortality so suddenly and completely will change and deepen how you look at things, including your life, what you're doing with it, and how you could be doing it better. Maybe it's a case of having your life flash before your eyes, but it changed me. I am truly so lucky to live in this time surrounded by a wonderful family and great friends. It humbles me and fills me with so much gratitude. Life is a rare gift that sometimes gets taken for granted. It's not perfect, but no one ever expected it to be. I've always believed in making the most of life, and I am now inspired more than ever to live life to the fullest.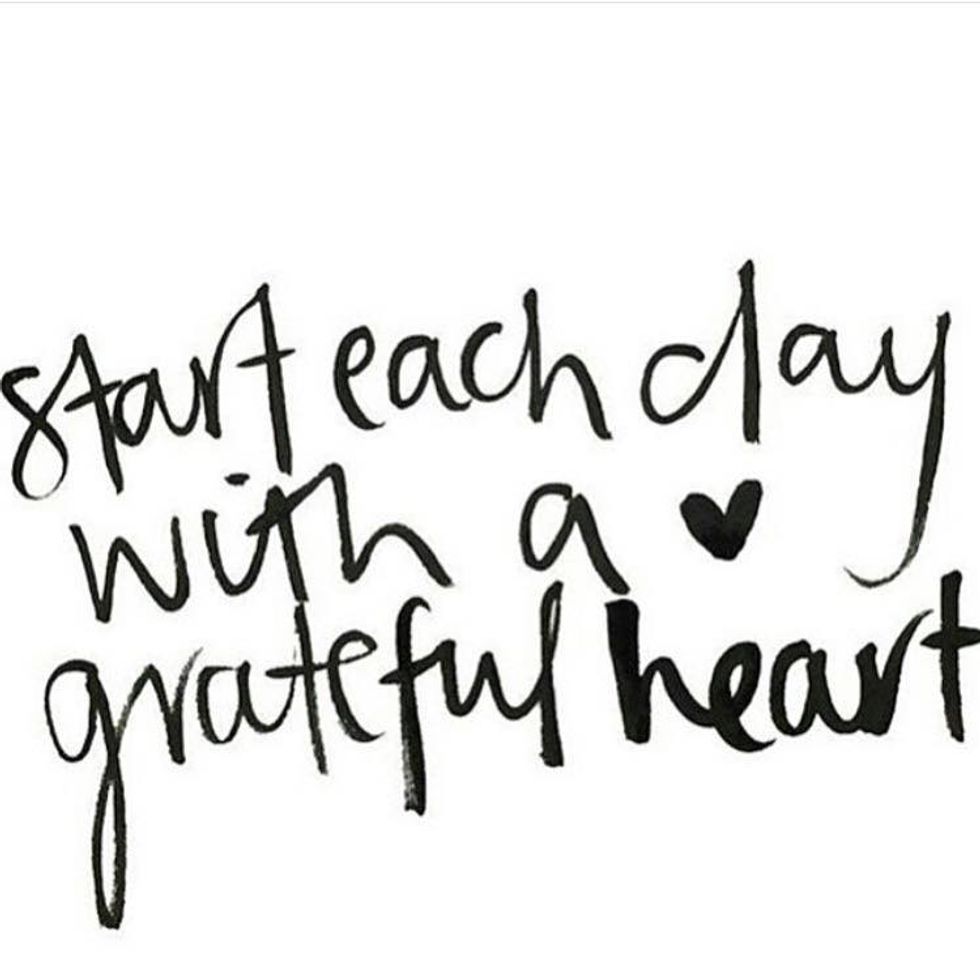 I am so thankful for the people in my life and for having the support system that I do. I am honored daily by the amount of love those closest to me have given, and I wish to give that back tenfold. Expressing that love and care does not come as naturally to me, but it is reassuring to know that my friends understand and accept the way I do show my love. I am also so lucky to even be alive, let alone healthy and in a reasonably good situation. I am grateful for the opportunities I have in this life to be happy and pursue the goals I choose. Not everybody gets as much of an even playing field, and I count my lucky stars that I do.
Moving forward, I want to dive into my passions and connect with people more meaningfully than ever before. I want to take the time to organize and make sense of things, and reflect on what I'm doing here. I've always lived by my values, and that's something I can be proud of. However, I could be doing more. We all can, and we mustn't forget that there is always room for self-improvement. Personally, I've thought that living a life of generosity, kindness, graciousness, thoughtfulness, respect, and initiative is worth striving for. These qualities are not easily achieved and always a work in progress, but I am working towards them.
Growing from this experience, I hope to be able to take this newfound zest and inspiration and incorporate it into my everyday interactions with my family, friends, and acquaintances. By treating people with the kindness everyone deserves and planning to better spend my time focused on the people I'm with rather than being caught up in worries and responsibilities, I think I will be more satisfied and happier in the end.
My mom says, "Things are replaceable, but people aren't." She's right. I stress too much sometimes about the wrong stuff. Cars, clothes, laptops would be nothing without the people using them. If I don't put my mental and physical health and safety first, I have nothing. I think once I've organized my mind, the rest of my life will follow. Our brains are our greatest ally, and by starting from a pure and purposeful mindset, the rest will fall into place.