Student Life
Summer is a great time for college students to enjoy their time off, but make sure not to fall behind in their studies.
1264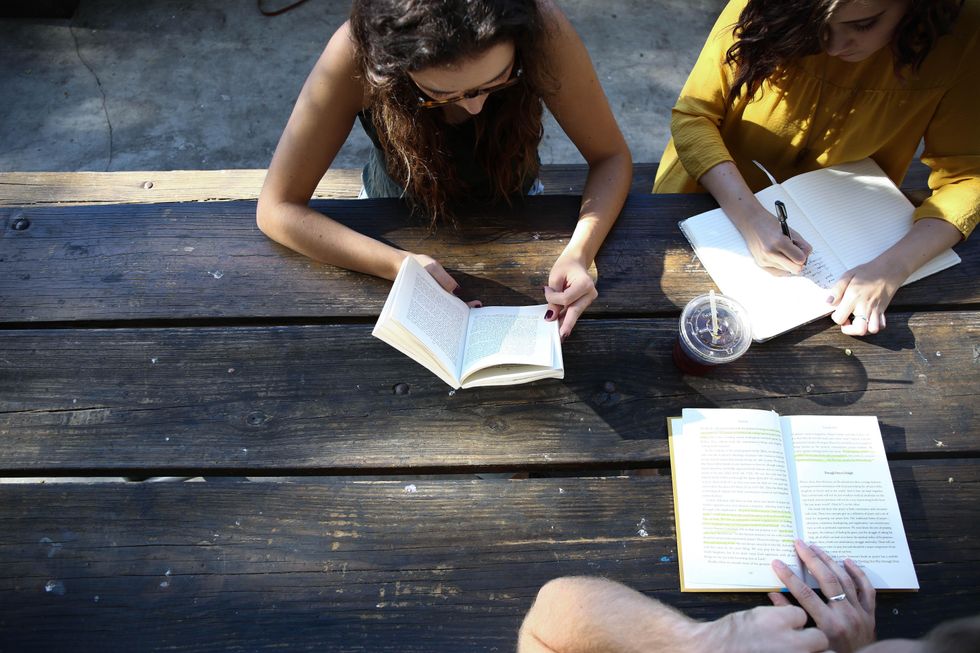 Summer has finally arrived, which means most college students get an extended break from their studies. However, they shouldn't forget about their school responsibilities entirely. Summer break provides many opportunities to build their portfolios and keep their minds sharp. Here are some ways college students can use summer break for educational advancement.
Take a Summer Course
Many college students take classes during the summer to get more credits, learn a niche subject, or maintain good study habits. Our academic performance can sharply decline in the summer if we're not careful. Some students take in-person courses to stay on campus and avoid the trouble of moving back home, while others return home and take online courses with more personalized schedules.
Get a Summer Job or Internship
Incoming juniors and seniors are expected to have a summer job or internship, but underclassmen should also consider the idea. A job helps them save money for college, and they might get a valuable mentor or reference out of it.
Pre-graduation internships are usually unpaid, but students still get valuable experience that will come in handy once they start looking for post-graduate jobs.
Hire a Tutor
Many college students struggle with a specific subject, especially at schools with extensive gen-ed requirements. Instead of putting off the subject until next year, students can hire a tutor during the summer to improve their performance. In-person tutoring is the traditional method, but students now have a more inexpensive and personalized option with online tutoring.
Study Abroad
Instead of spending the spring or fall semester abroad, students can study abroad during the summer. If they choose the right destination, they will enjoy beautiful weather the whole time and have more attractions to explore.
Summer study abroad groups are also usually small, so students have a chance to get closer with their groupmates.
Attend Professional Development Conferences
Many schools and academic organizations host professional development conferences during the summer because they know students have fewer obligations and are more likely to attend.
Although dressing in business attire might be uncomfortable in June or July, the connections students make with industry professionals can jumpstart their careers before they even graduate.
Explore Career Paths
Almost every student has second thoughts about their major at some point in their college career. Summer is a great time to consider those second thoughts and explore different career paths. They have plenty of time to discuss the situation with their parents, professors, and friends without feeling overwhelmed by their academic responsibilities.
Keep in Touch With Professors
Close relationships with professors can strongly influence a student's performance and career choices. Although most of the relationship-building happens during the school year, students should still keep in touch with their professors during the summer and discuss plans for the future. Professors are always happy to hear from their students. Don't be afraid to send them an email.
Polish Your Online Presence
A student's online presence has never been more crucial to their success. Employers expect their job board accounts, resumes, and social media accounts to be clean and organized.
Students should take the time to polish their online presence during the summer to make a better first impression on the people they engage with online. Make sure to delete those foul-mouthed tweets and get that resume up-to-date.
Find a New Hobby
Students don't have much time to pursue personal interests during the school year, but summer gives them all the time in the world. They can explore new places and activities, perhaps finding a new hobby along the way. A student might even discover a new career option they never would have considered before.
Spend More Time Outdoors
Summer is the season of beautiful weather, and students should take full advantage of it. They can swim at a local pool, go to the beach, take a hiking trip, or do any outdoor activity they desire (within the confines of the law). An air-conditioned house might usually be more comfortable, but outdoor time can be comfortable and educational.
Make the Most of This Summer
Summer is primarily a season of rest and relaxation for college students, but they shouldn't let three months pass without making any improvements. They can continue their education, pursue job opportunities, or simply get outside and try new things. Stop treating summer break like a siesta and make the most of your free time!
Keep Reading...
Show less