The last two home games at Bill Snyder Family Stadium have resulted in downpours and weather delays. With a chance of rain for the next game against West Virginia, here is a list of things you should bring to stay dry and keep the fun alive.
1. A poncho or rain jacket

Umbrellas are not allowed in Bill Snyder Family Stadium, however, it is a must to wear something that will repel water, not absorb it. You may look like an idiot in a shapeless trash bag-like article of clothing, but you will look like a genius when big drops of rain fall from the heavens crashing down on all the unsuspecting and unprepared K-State fans. Realize that we are in Kansas and the weather can change in the blink of an eye.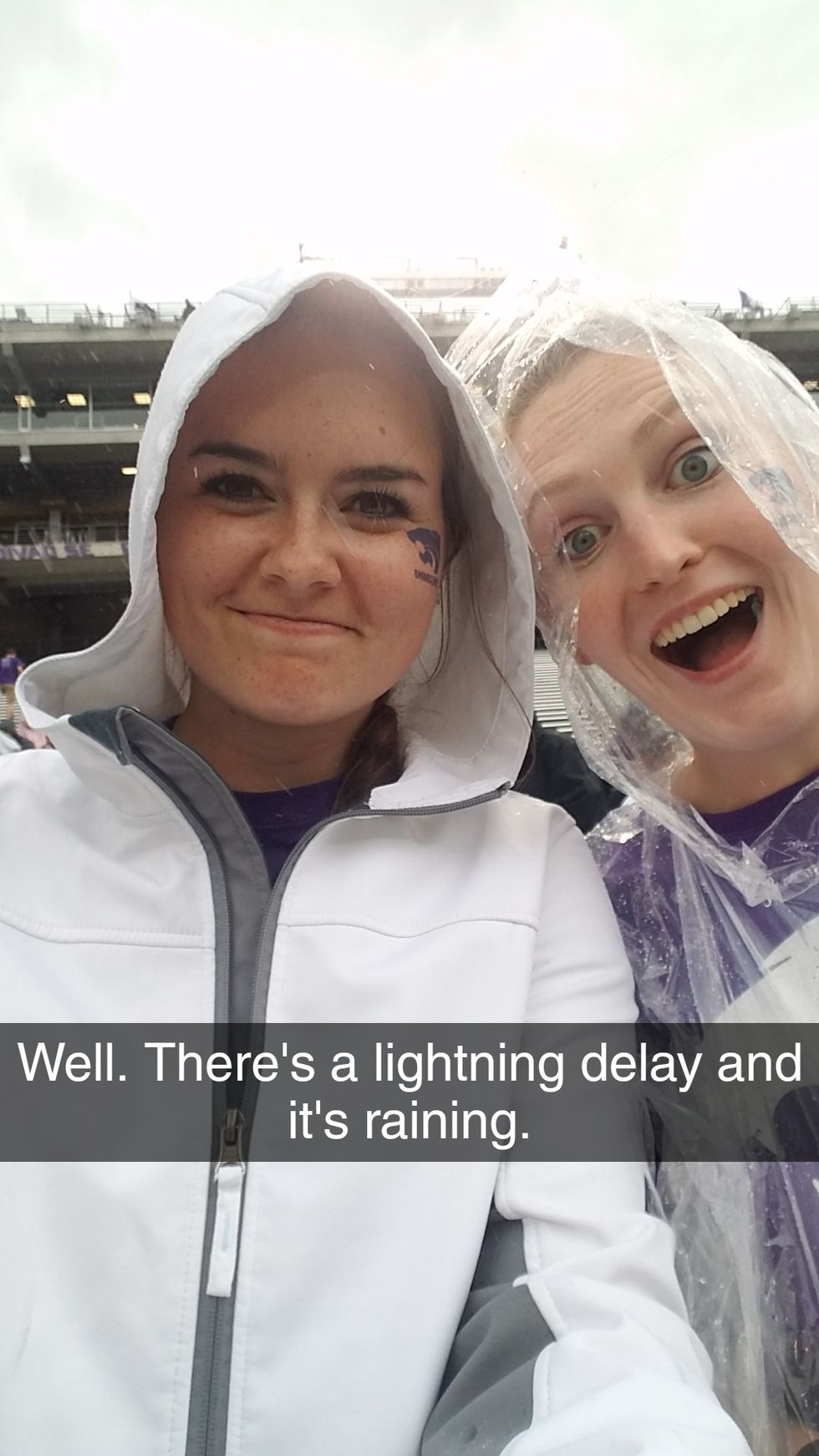 2. Water proof or repellent shoes

If the forecast shows that it is going to rain before or during the game this could result in you standing in water while watching the Wildcats play, or standing in line in the pouring down rain as your shoes fill with water. To avoid sounding like a sponge being squeezed every time you take a step, wear shoes that won't absorb water. For example rain boots or if it gets really flooded, grab your scuba gear and flippers.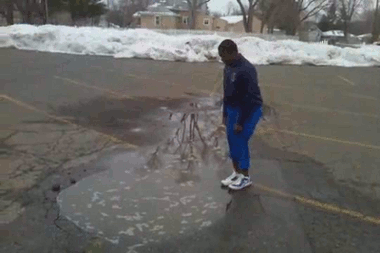 3. Sweatshirt

If you have an insulated rain jacket, this is none of your concern. However, for the people who don't buy multi-purpose outerwear, wearing a sweatshirt or additional layer under their poncho or rain coat will benefit them tremendously. Rain may sound all fine and dandy when you look at it from inside, but standing in it gets a little chilly especially when it is windy. To save yourself from being cold and on the verge of hypothermia, wear an extra layer, you can always take it off later.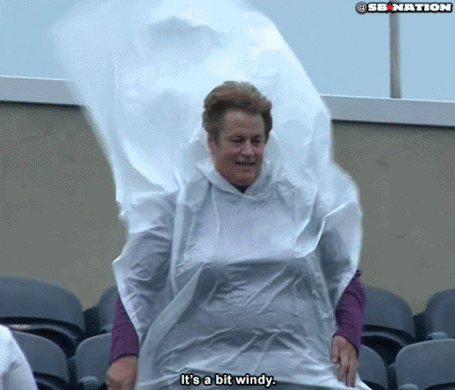 4. Sunglasses

I stress again the unpredictable weather system that is Kansas. Even if the weather shows cloud coverage all day, bring a pair of sunglasses or possibly even sunscreen. I'm speaking from a personal experience of both freezing in the rain AND getting a sunburn at the K-State v. TCU game. Your sunglasses will also allow you to see the field better when sitting in the student section and prevent that headache from squinting.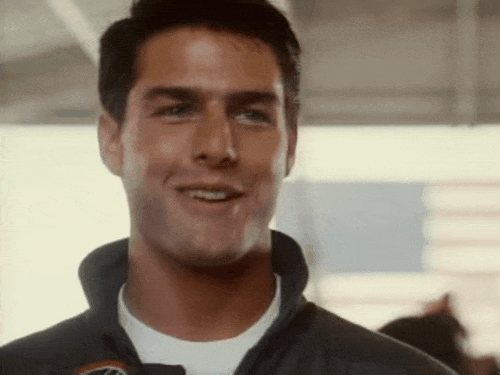 5. Ziploc bag
To keep your money, student ID and phone safe and dry from too much water. Easy to get through security and a cheap bag to have around that will save you from having to replace your phone because you dropped it in water. Also a fun hack, you can still use your phone's touch screen through the bag!!

6. Game ideas to pass the time

Weather and lightning can delay a football game for a LONG time and get REALLY boring. An 11:00 o'clock start time can go to 2:00 o'clock just from lightning being within 10 miles of the stadium. Whether you leave your seat or not, be ready to pass the time with some fun games that keep morals up. I, personally, have played "I'm Going to a K-State Game and I'm bringing..." the entire way through the alphabet. You could also play fun group games on your phone like Heads Up. Time can go by really slow or really fast, whether you watch the game or not you can still make memories with your friends.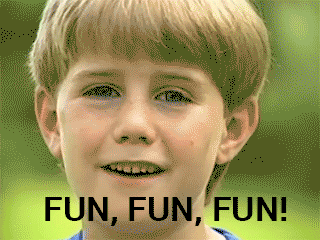 7. School spirit
No matter how cold, wet or tired you are, keep the student section alive and exciting. K-State games are fun experiences and once you start Wabashing with the band, you'll completely forget about how cold you are. So get your keys out to rattle for kickoff and have a great time! Rain or shine!!