As the Super Bowl is approaching quickly, I thought that it would be appropriate to remind everyone about a legend — possibly even the best quarterback to ever play under the lights. Even though my roommate has taught me everything I know about Brett Favre, I am here to now support and help put the debate to rest. Brett Favre is the greatest NFL quarterback of all time. However, his future in the NFL did not seem so promising from the first moments he stepped out onto the field. Completing a pass to himself for a loss of 7 yards in his first game and fumbling four times in the next, it looked like Brett Favre would shortly be replaced. Little did the world know a legend would come out of this young and reckless athlete from Mississippi.
Many would argue that Brett Favre is not the best quarterback to ever play because he has only won one Super Bowl. This is true; Favre has been to two Super Bowls and has only won one while other great quarterbacks have far more rings on their fingers. When the quarterback debate comes up, people often say that Tom Brady or Joe Montana should be considered the best because of how many Super Bowls they have won. Each of them has four Super Bowls next to their names. Each of them has also been very fortunate to play on four really great teams, a luxury Brett Favre did not have.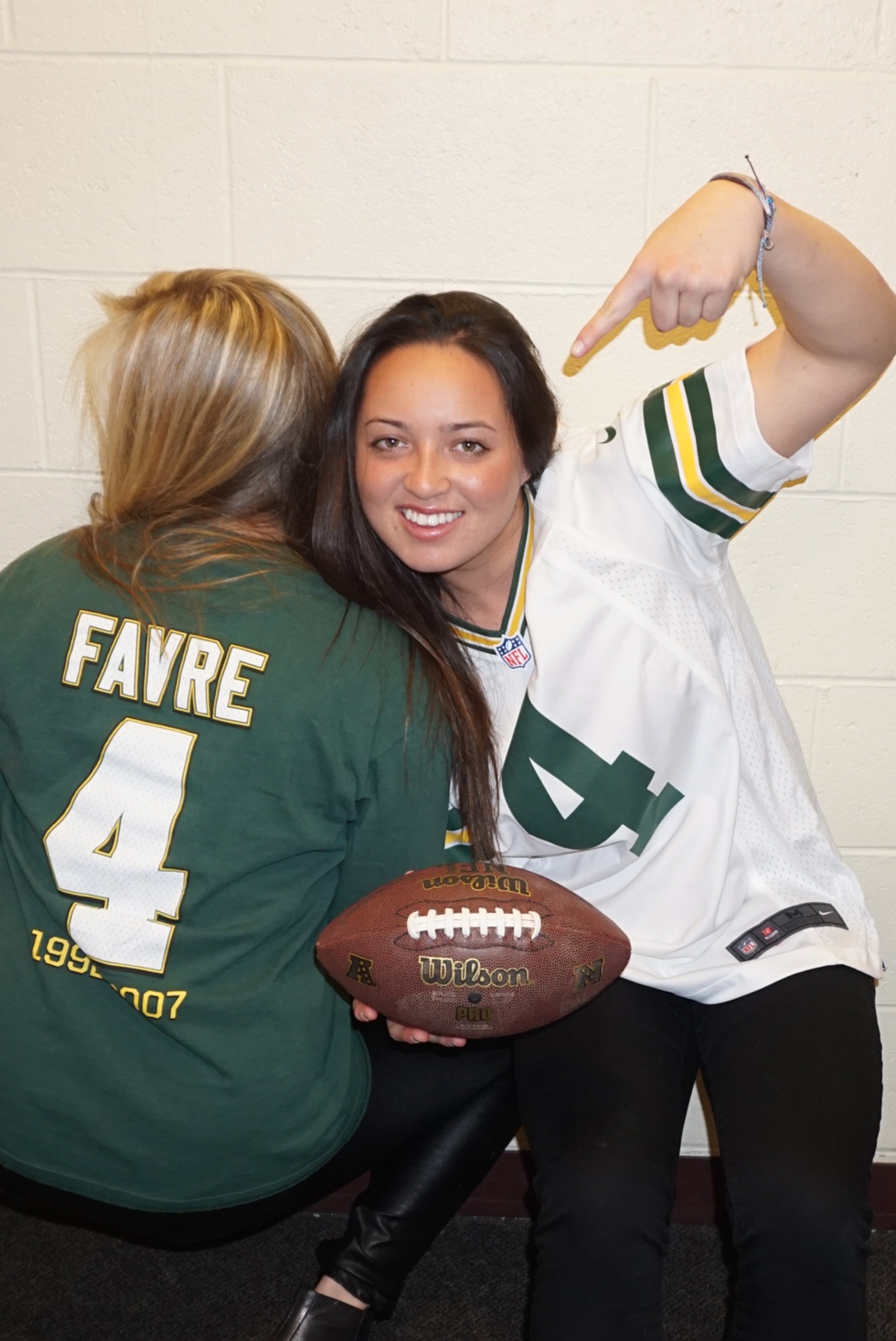 The first item that separates Brett Favre from other quarterbacks is his numbers. No one has been more efficient and has better stats than Brett Favre in their careers. He leads all quarterbacks in multiple passing categories including wins, consecutive starts, passing attempts, completions, and passing yards. In addition to these exceptional records, Favre also holds the record for most 3000-plus yard seasons, 30-plus touchdown seasons, and career wins. He is the only quarterback to win the MVP award three consecutive years while winning the Super Bowl in the same season. Up until recently, Brett Favre also held the record for most touchdown passes thrown. Peyton Manning, the only other quarterback that has stats comparable to Brett Favre's broke it just last season. Manning is the only other quarterback that has a chance at breaking some of Favre's passing records and his career seems to be coming to an end shortly. Time needs to be taken into account when looking at Brett Favre's career and statistics. Favre played professional football in a time where the game was dominated by rushing rather than passing.
Winning: the goal of any game. Brett Favre is the NFL's all-time leader in regular season wins by an NFL quarterback. In 2007, he surpassed John Elway for most wins in NFL history with 186 and that record still stands.
The characteristic that makes Brett Favre the best is his style of play. There is not one quarterback that has ever played the game of football with as much enthusiasm and passion as Brett Favre. He never had the best talent around him but he made the best of everything he had.
The one specific characteristic that really sets Brett Favre apart from all other quarterbacks is his durability. At 6 feet 2 inches, 210 lbs, Brett was average size for a quarterback. It is extremely important for the quarterback to remain healthy as a large portion of the team's success depends on the quarterback. However, because of the violence and intensity level, the sport of football is played at, it is hard for quarterbacks to remain healthy, especially as they age and reach their 30s. Not many quarterbacks do, including Brady who missed a season with a knee injury. That is what separates Brett Favre from the rest. He had an immeasurable amount of toughness and an unusual physical endurance that most players, let alone quarterbacks, have.
So as the Super Bowl approaches, the quarterbacks playing in between the two end zones will never be as great as him. The heart and dedication to the game will forever and always still be within Brett Favre.