Immediately after Shakira and Jennifer Lopez's halftime show, I started seeing the Facebook statuses, "Who were those guys?".
Some people were speculating that Pitbull was going to show up and perform on stage with Shak and J.Lo. After all, it was in Miami, he's released songs with Lopez before, and he is a familiar name to many in the United States.
When Shakira started singing Cardi B's "I Like It", I half expected Lopez to come out and for the two ladies to sing together. But then I heard the unmistakable voice.
I've been a fan of the two guest singers, Bad Bunny and J Balvin, since 2016, but if you're not sure who they are, keep on reading!
Bad Bunny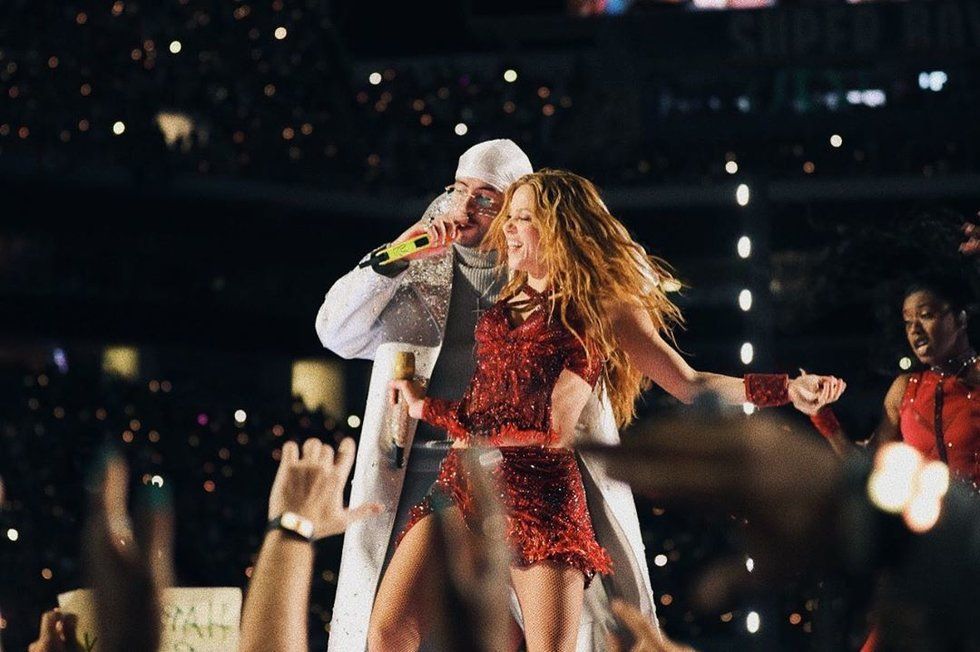 Bad Bunny performing at the Super Bowl with Shakira. scontent-iad3-1.cdninstagram.com
Benito Martínez Ocasio, better known by his stage name Bad Bunny, has been exploding in the music world lately. He started his career on SoundCloud while working in a grocery store in his home of Puerto Rico. Since then, he's collaborated with a number of different artists, including Drake, Prince Royce, Diplo, Cardi B, Jennifer Lopez, Marc Anthony, and Will Smith.

Bad Bunny featuring Drake: MIA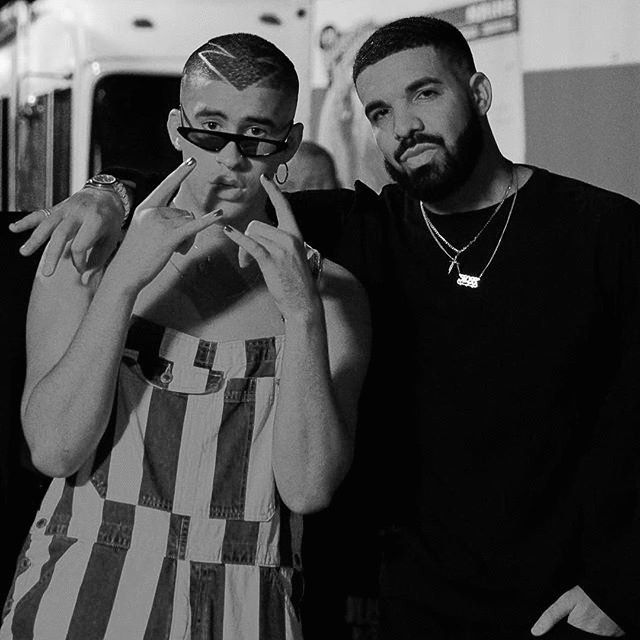 Bad Bunny with Drake. scontent-iad3-1.cdninstagram.com
He released his debut album 100xpre (Forever) in 2018. He also released a collab album with J Balvin, Oasis, in 2019. His music videos have frequently featured WWE stars such as Ric Flair and 'Stone Cold' Steve Austin. Since 2017, he has been nominated for numerous awards, including Telemundo's "Humanitarian Award of the Year. He has won several Latin Grammy's and was nominated for Best Latin Rock, Urban or Alternative Album at the 2020 Grammy Awards. He has performed at several music festivals, including Coachella.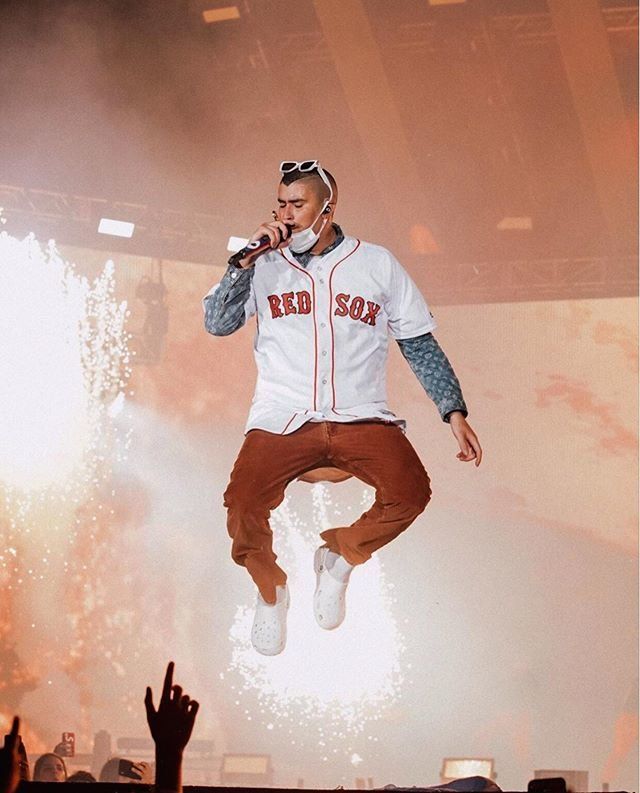 Bad Bunny performing on his 2019 tour. scontent-iad3-1.cdninstagram.com
Bad Bunny is also known for pushing the boundaries of the gender binary. He often wears nail polish. He's also spoken out against other musicians, criticizing a tweet by reggatanero Don Omar that was widely considered to be homophobic. Bad Bunny responded by tweeting "Homophobia, in this day and age? How embarrassing, loco."


J Balvin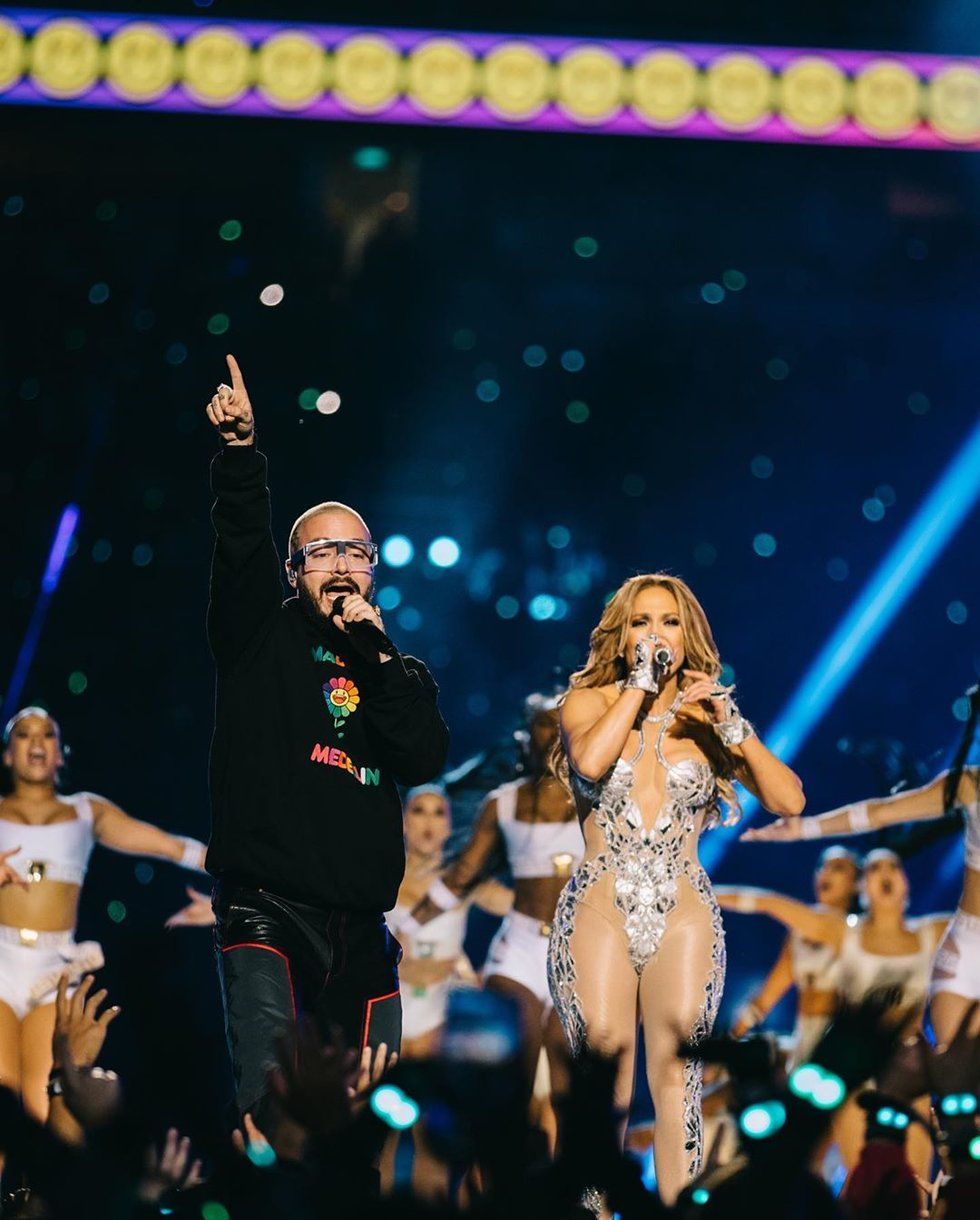 J Balvin performing with Jennifer Lopez at the Super Bowl. scontent-iad3-1.cdninstagram.com
José Osorio Balvín, aka J Balvín, is a Colombia reggaeton singer. He's been in the game for a bit longer than Bad Bunny has, and was the first Latino artist to be a Lolapalooza headliner. He's collaborated with several artists as well, including Cardi B, Pitbull, Beyoncé, and Pharrell Williams.
J Balvin - Mi Gente ft. Beyoncé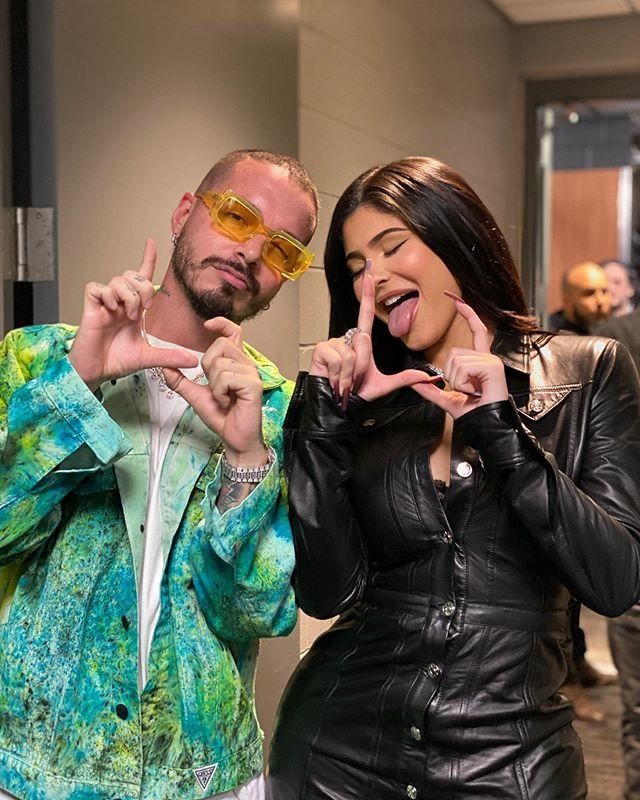 J Balvin with Kylie Jenner. scontent-iad3-1.cdninstagram.com
J Balvin has released a number of albums, with his latest one Colores, coming out in 2020. Like Bad Bunny, he has won multiple awards, including Favorite Latin Artist in 2019 at the American Music Awards. He is open about suffering from anxiety and is known for his eccentric and colorful style.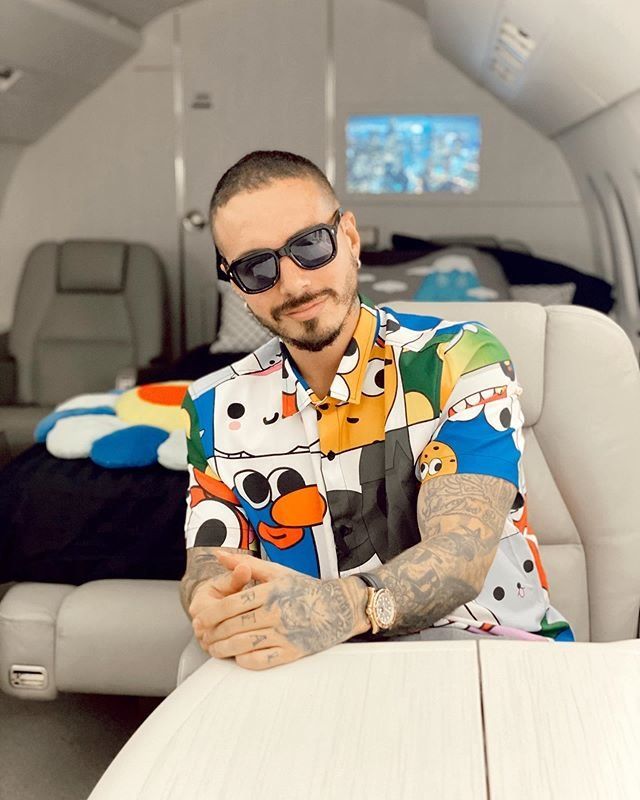 J Balvin scontent-iad3-1.cdninstagram.com
I highly recommend checking out these two amazing singers. I was honestly so surprised to see them come out on stage. Music is universal and I've never been one to think you have to understand the language to enjoy a song. I'm personally so proud of these two musicians for making it out there onto the Super Bowl stage, which is not something that every artist can say they've done.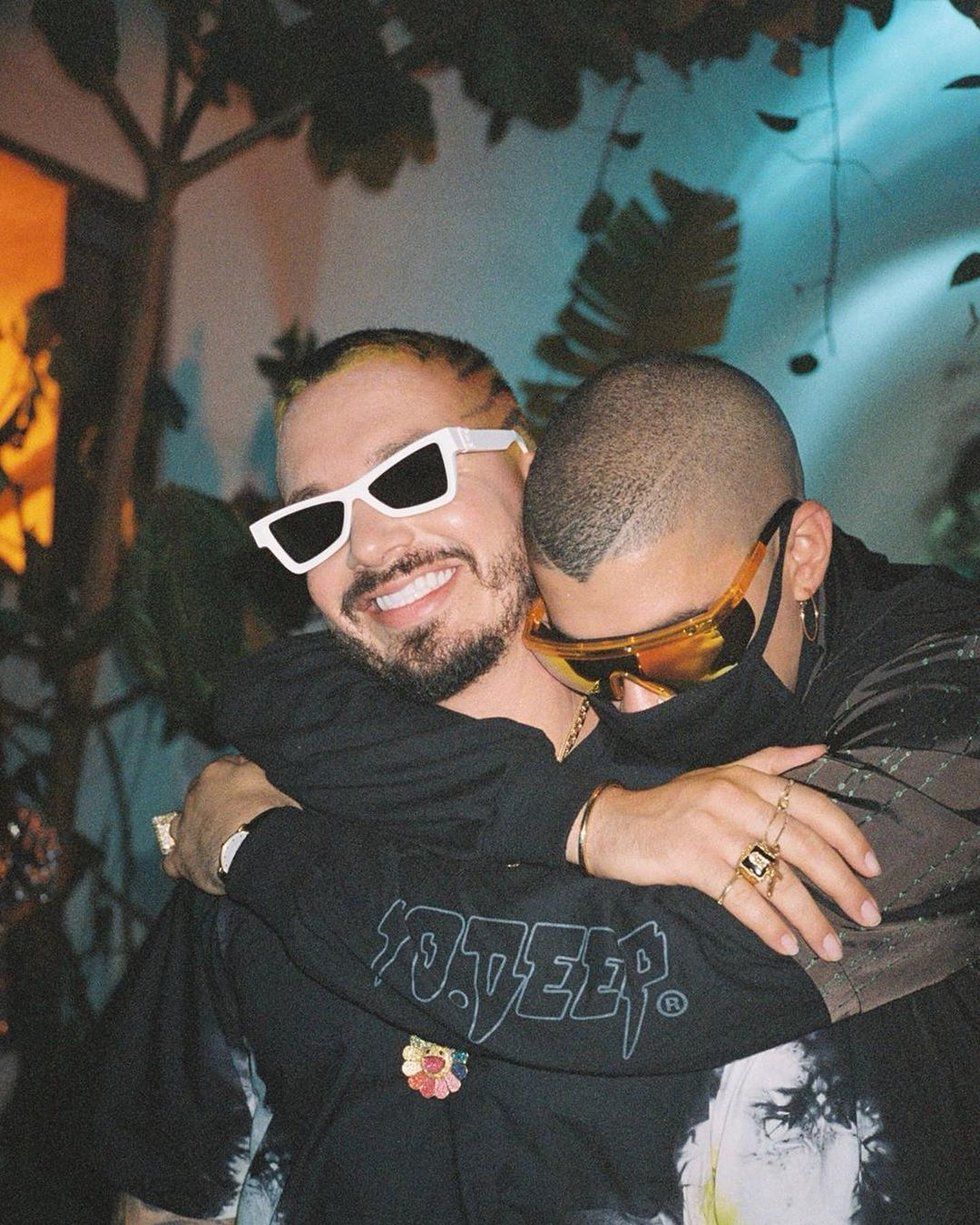 Bad Bunny with J Balvin. scontent-iad3-1.cdninstagram.com