Alas, summer is finally upon us. Summers for most of us may include trips to the beach, jaunts through the city, dinners with friends, lunches with parents.
Some of us may make goals to run four times a week, obtain a steady summer job, study the life of Pablo Picasso, or learn how to ride a unicycle. I'm not going to pretend like I know who you are; I don't. What I do know without a shadow of a doubt is that we are all in need of shoes. Shoes are a pretty basic necessity. We need sturdy shoes, we need stylish shoes, we need practical shoes. I hope to create a list of my perfect summer shoes; hopefully, they become yours, too.
Fake shoe shopping is one of my favorite pastimes. Filling a digital cart with shoes and leaving them there is a wonderful experience. However, sometimes I really do need to order a few pairs, but it's hard to know where to start! This list should give you some ideas whether you are looking for shoes for rush or to go to a football game.
SANDALS
Sandals rock. I am currently sitting in a hyper-hipster coffee shop in East Nashville and am surrounded by trendy girls in open-toed mules, Birkenstocks, and leather flats. Sandals denote a very broad spectrum of shoes. They can technically be heeled, platformed or flat, leather, espadrille, or wooden. They have one simple quality in common: an open toe. The sandal is the ultimate Summer shoe. Let's break this thing down.
LEATHER FLAT SANDALS

Though it may be the most basic women's shoe in our era, the leather sandal can be spiced up. It does not need to be so boring! Statement buckles and bright design can keep your leather sandal from adding nothing to your ~look~.


Birkenstock Yara Sandal, Zappos, $125: Birkenstocks are all the rage, but the Yara sandal is less basic and is a bit more dressed up than the standard Birk.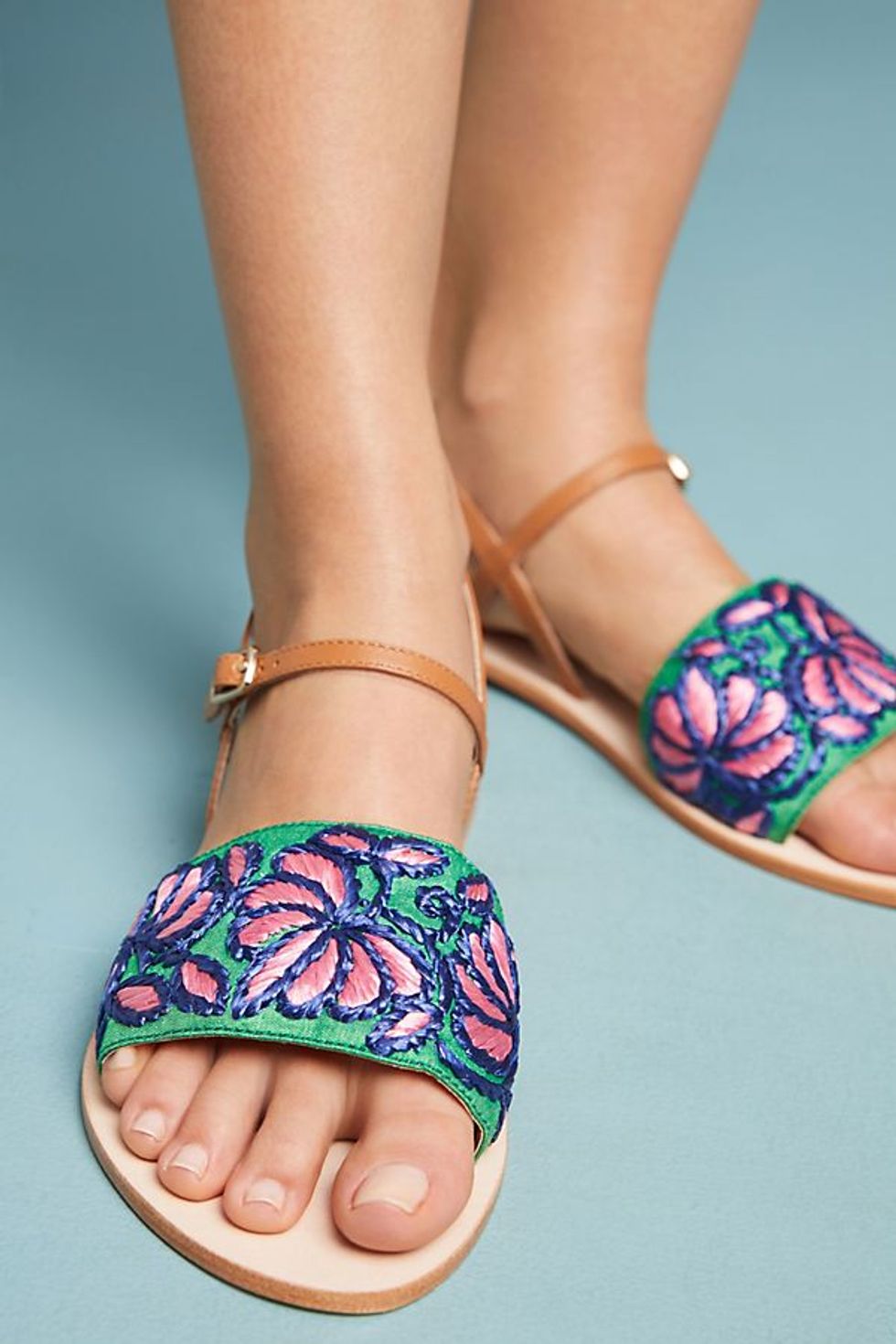 Anthropologie Bright Floral Sandals, $98: Ahh! These shoes scream summer! I know you still have that navy shift dress form target in your closet! Now you can use it for a statement outfit with these perfect sandals! Boom!anthropologie.com
PLATFORM SANDALS
This one goes out to all of my brave girls. Skip this section if you are boring. Cool. To the girls who stayed, here are some neat platform sandals that are hella trendy that you may want to try on for size. Be bold, my girls. Platforms are having their moment.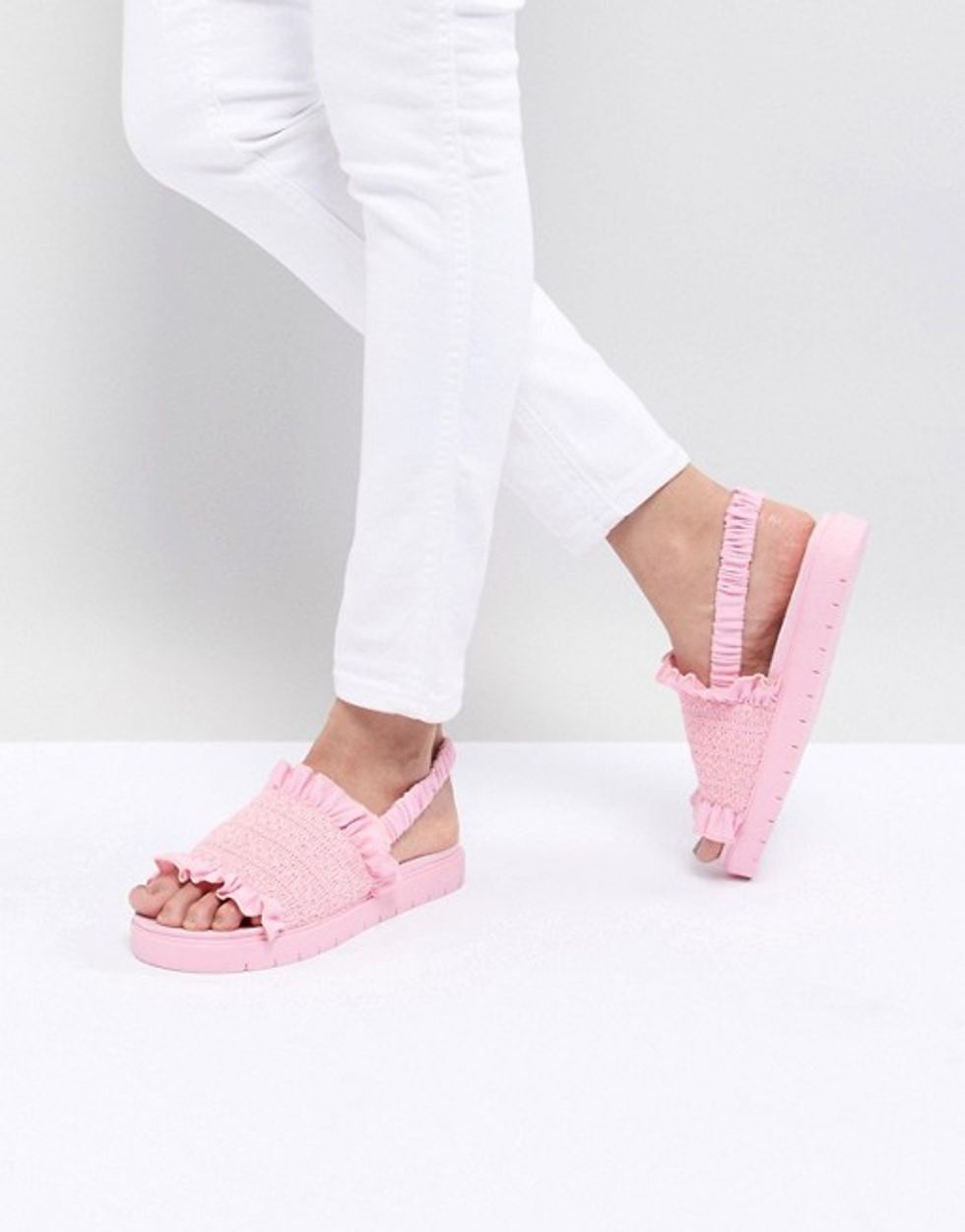 Monki Rouched Sandal, $48 from ASOS: Hi I think these are adorable and will probably be buying them soon. Bubblegum pink looks good on anything.asos.com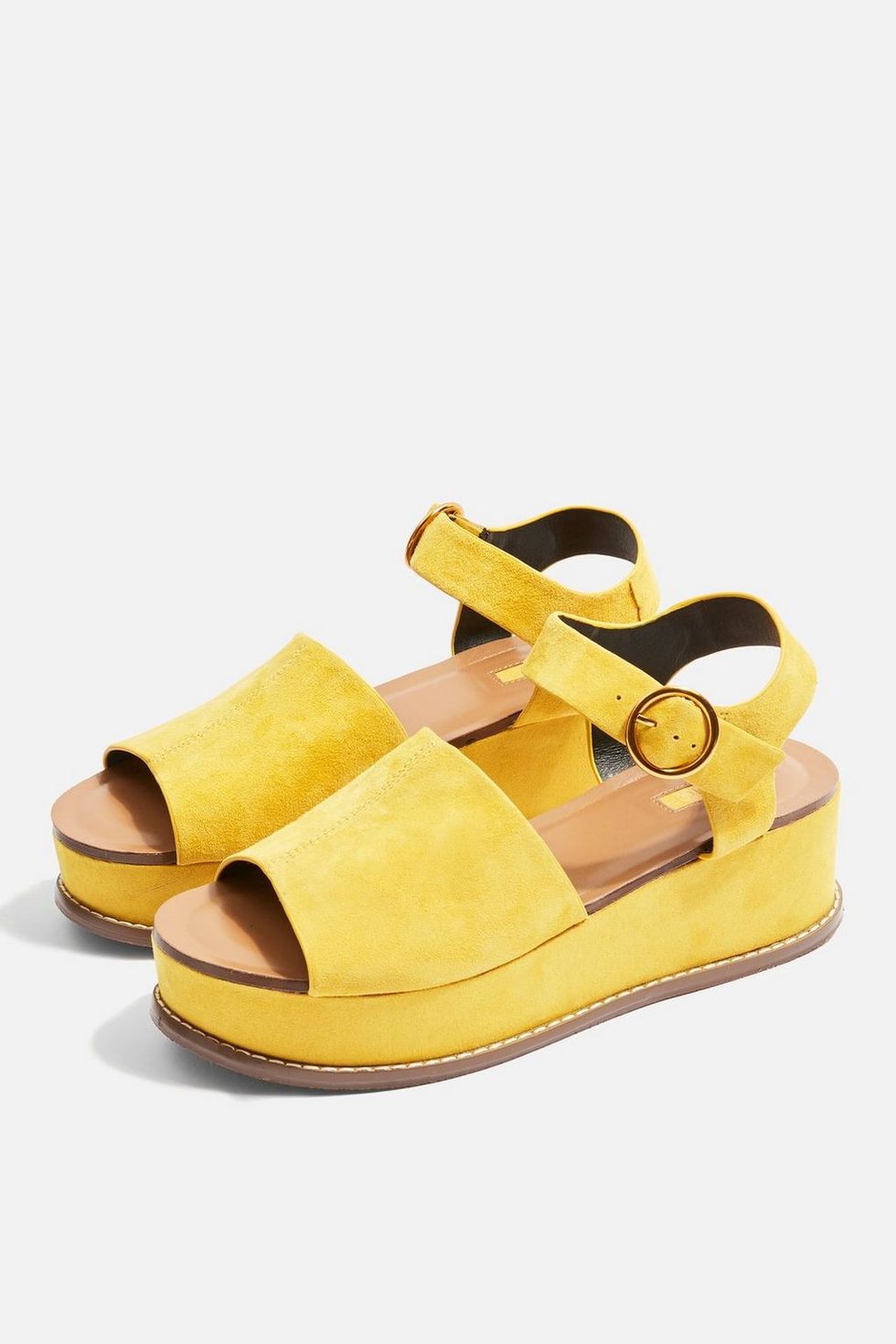 Wow Platform Wedge Sandals, $85 from Topshop: I like this golden yellow a lot, and I love the circular buckles. Trendy to the max.topshop.com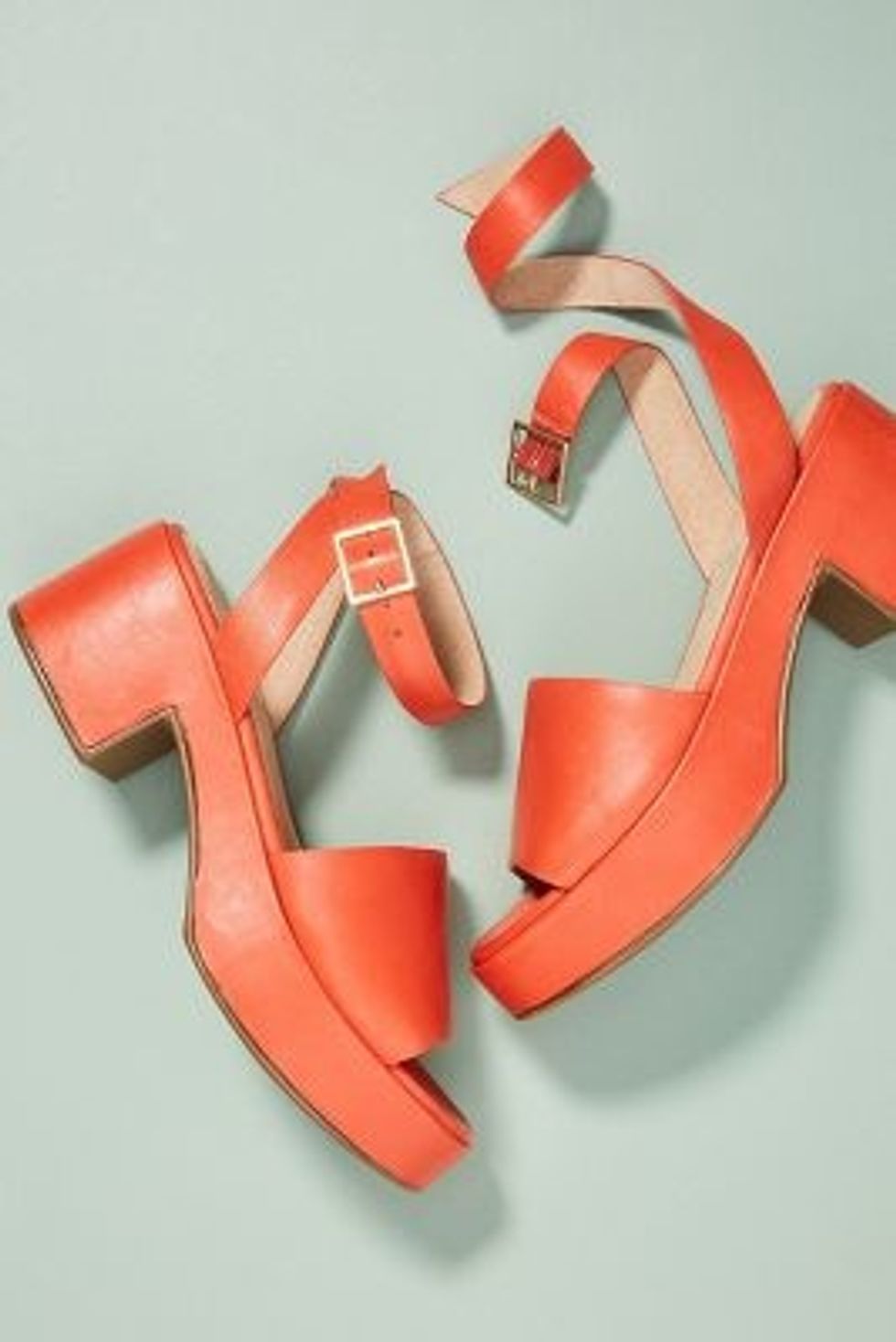 Liendo by Seychelles Havana Platform Sandals, Anthropologie, $128
MULES
Mules are having a moment. An ankle cropped ripped jean and a fun colored mule could be your next look. Own a room.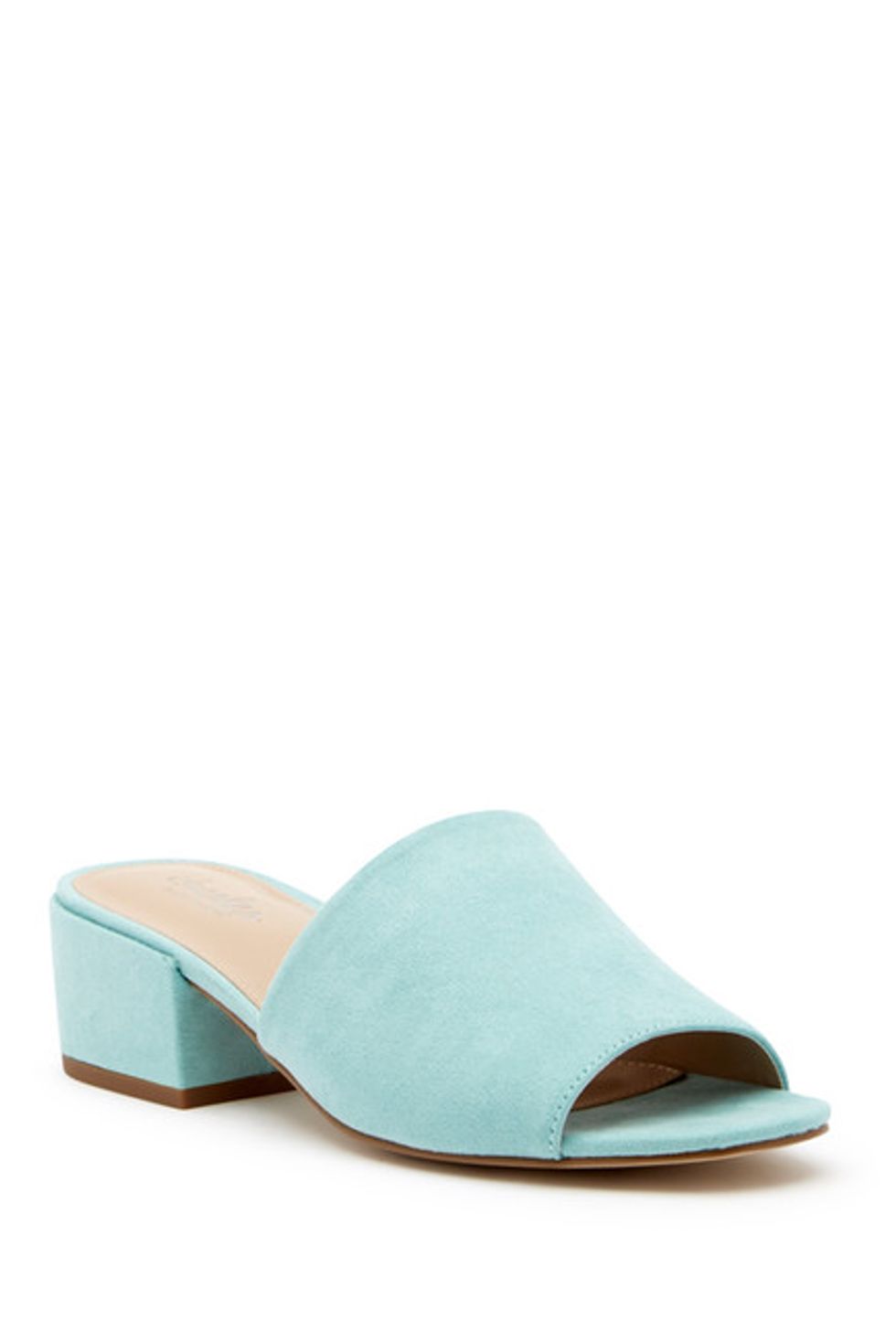 Charles by Charles David, Nordstrom Rack, $40.05nordstromrack.com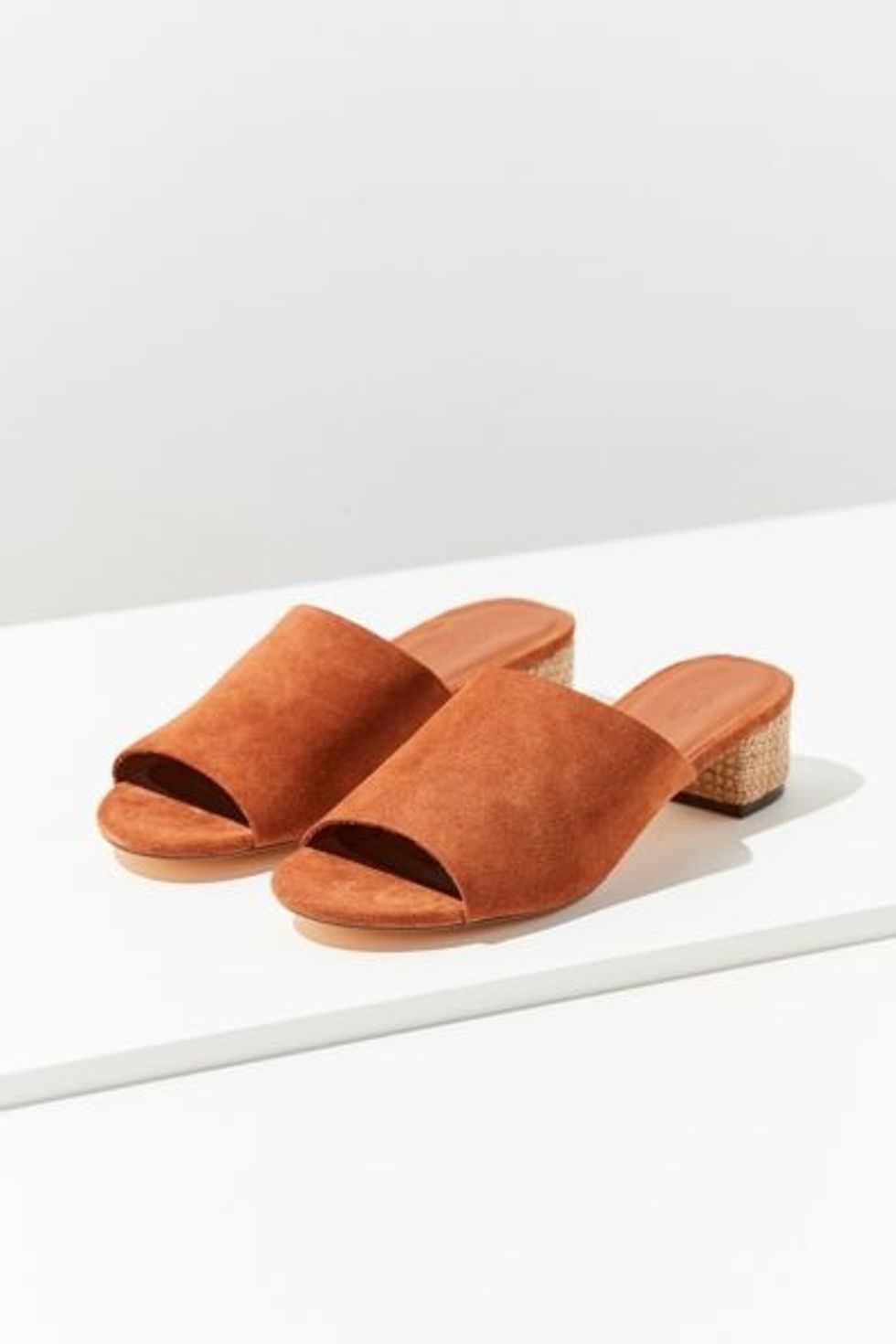 Patti Burlap Heel, Urban Outfitters, $39
SNEAKERS
This summer you'll hopefully want to be running around in some comfy shoes. Let's make sure they're stylish enough to wear to work/grab lunch with some pals in. Maybe you'll be doing some shoe shopping on foot this summer. Alas, you'll need shoes to shoe shop in. Inception. Sneakers are becoming increasingly trendy, and if you do them right, you can get away with wearing them in almost every social situation. I do recommend refraining from throwing on your New Balances for a wedding/funeral/black tie occasion. It's for the best I promise.
NEW BALANCES
If you are a shoe gal, you have a pair of 574s in your closet/on your wishlist. However, they are hard to come by. Here are a few pairs I have found. I bought the 696s from my local TJ Maxx for CHEAP. T J Maxx ROCKS.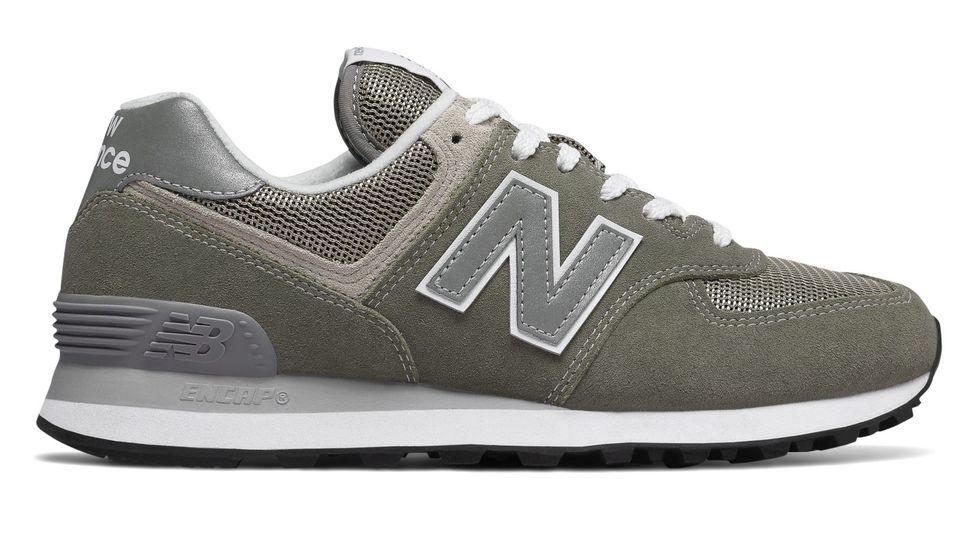 574s from New balance $80, I have these in my closet and I have destroyed them. RIP.newbalance.com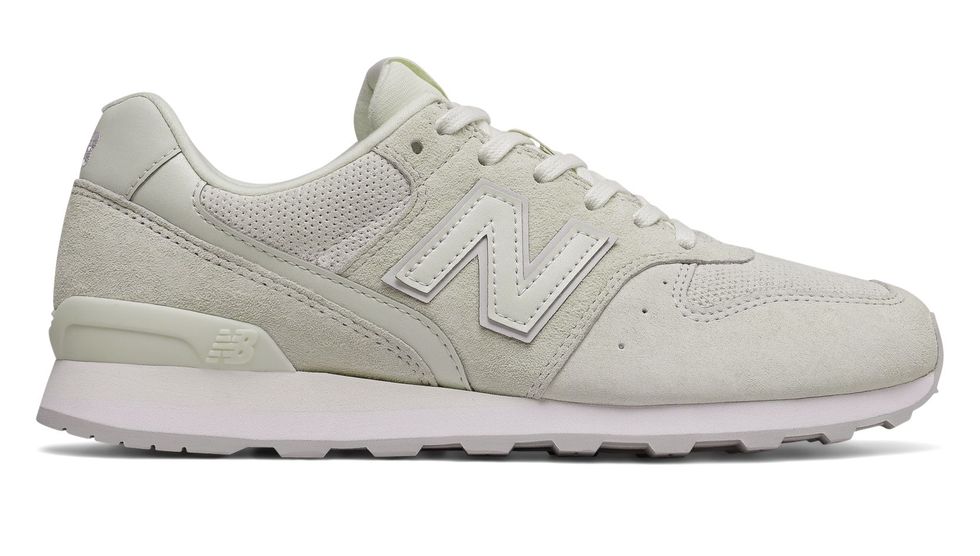 696s from New Balance, $70 (I got them for $40 at TJ Maxx!!!!)newbalance.com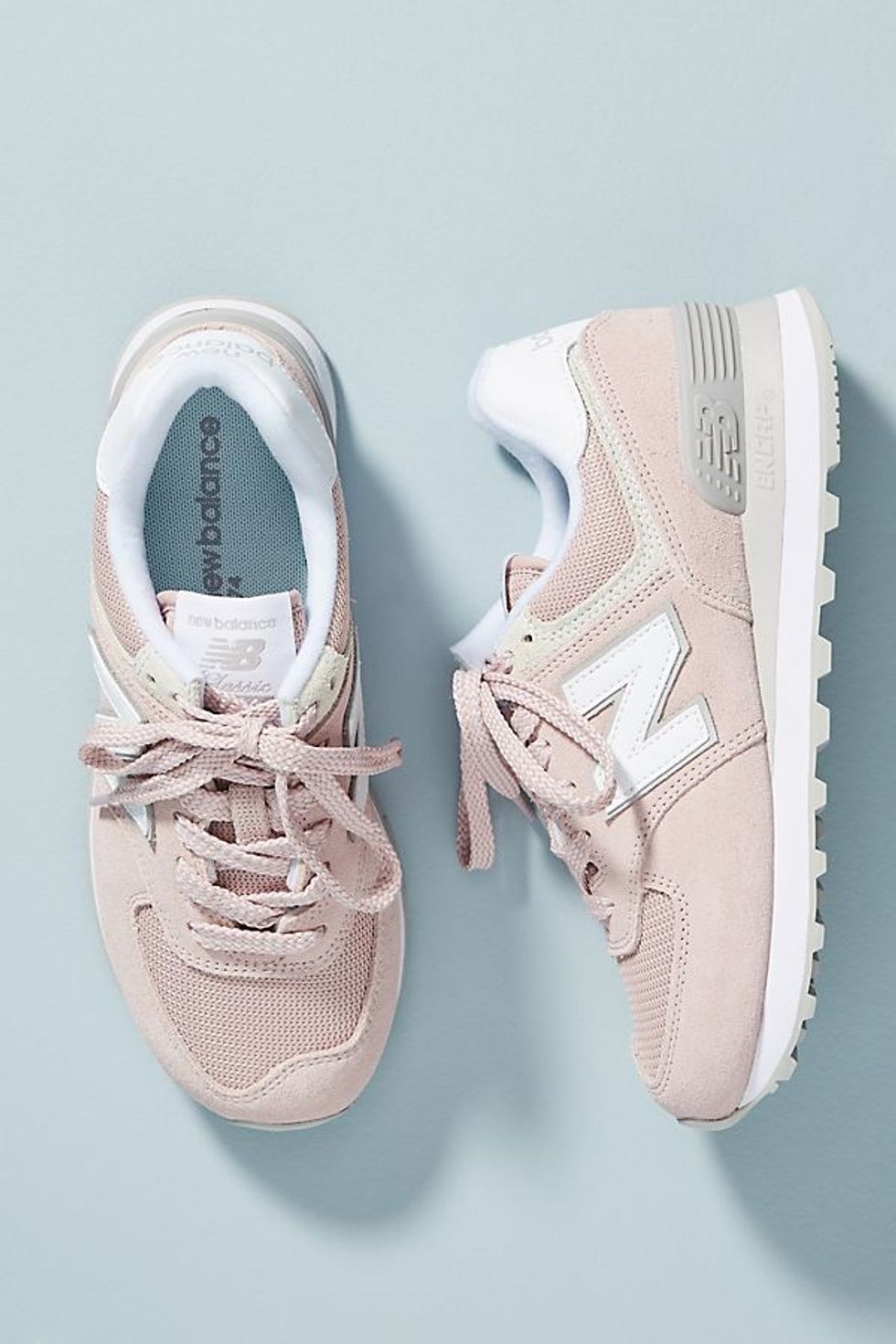 574s from Anthropologie, $79, I love a good millennial pink shoe, what can I say? anthropologie.com
PLATFORM SNEAKERS
What Can I say? I'm a fan of the platform shoe as a short girl constantly bombarded by tall people. A pair of Platforms is the comfiest way to add height AND amp up an outfit at the same time. My red suede tretorns are one of my favorite pairs of shoes and I live for those extra two inches.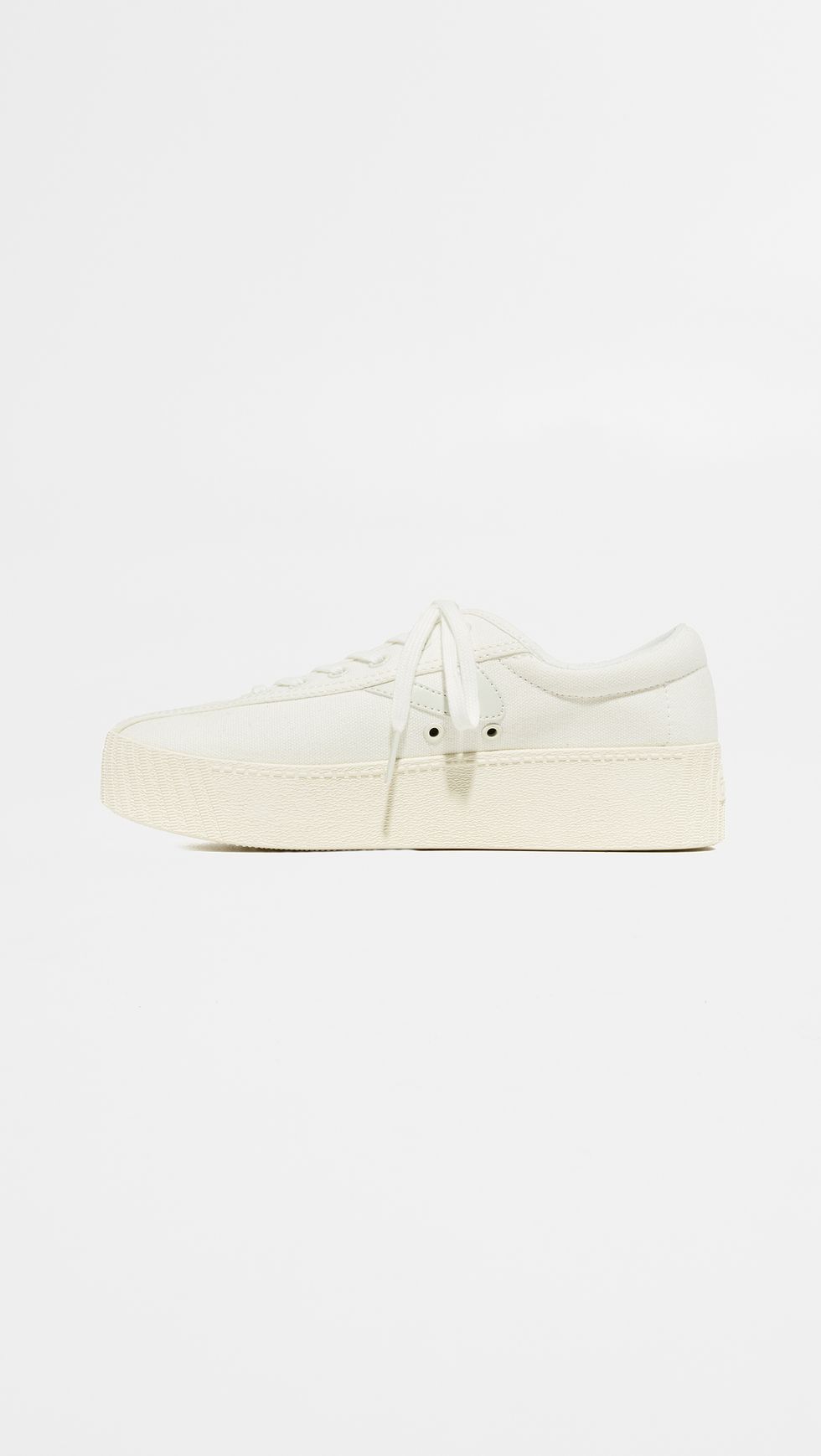 Shop bop tretorns $80, these are the shoes I have in red and a friend of mine has these exact ones and looks too cool in them. They match everything and are so fresh and current it physically HURTS.
shopbop.com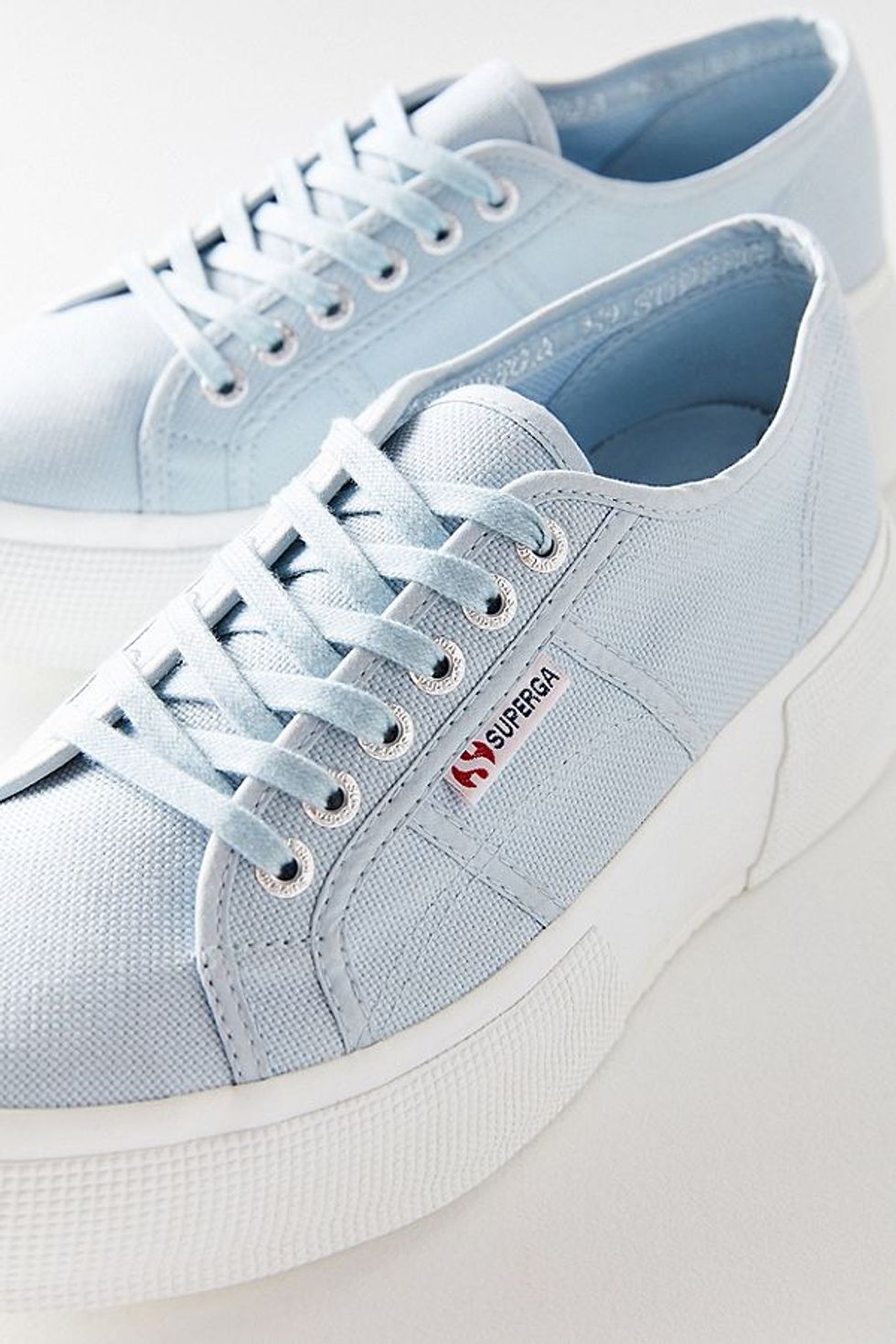 Superga from Urban Outfitters, $85, Superga shoes are very very in. Honestly, most things on urban outfitters are if you haven't come to that revelation yet. urbanoutfitters.com
SNEAKER SLIDES
I cannot lie and say I am a huge fan of the Steve Madden sneaker slides covered in pearls and stars trend, but I found a few pairs that I do like. And I won't judge you if you have the Madden ones in your closet. You do you.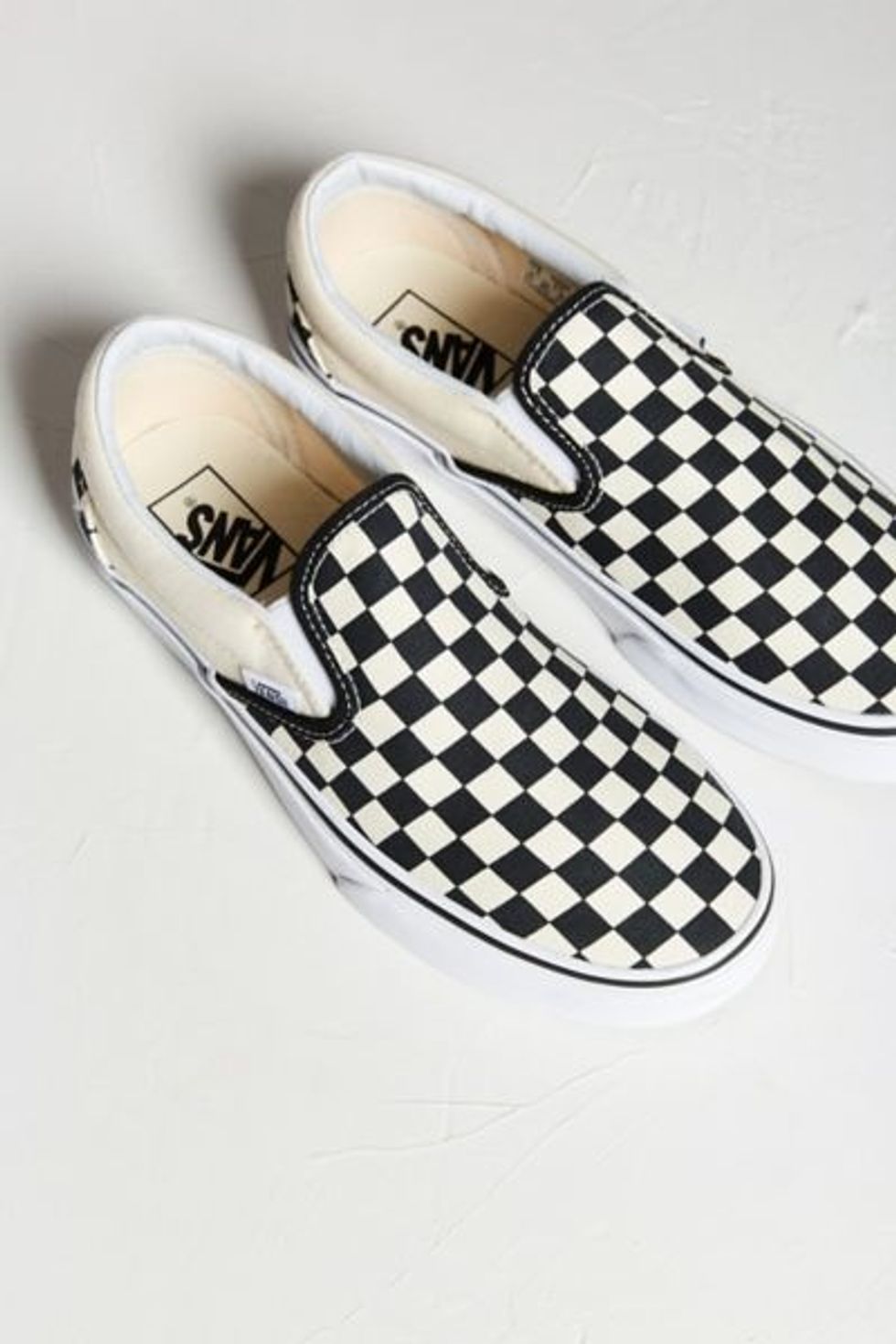 Vans Checkerboard Slip-On Sneakers, Urban Outfitters, these shoes will always be cool. Idk if I would buy them, but they are making a comeback. Just please don't write angsty Green Day lyrics on the soles. That's all I ask.

Charlotte Stone Alia Leather Slip-on Sneaker, Nordstrom Rack, $139.97, call me crazy, but I think these are sick.
CLOGS
Disclaimer: you can't buy a cheap clog. Clogs, in their very essence, are made of leather and wood which cost money. However, clogs are an amazing investment. My clogs are my favorite shoes. Invest. Clogs will never let you down.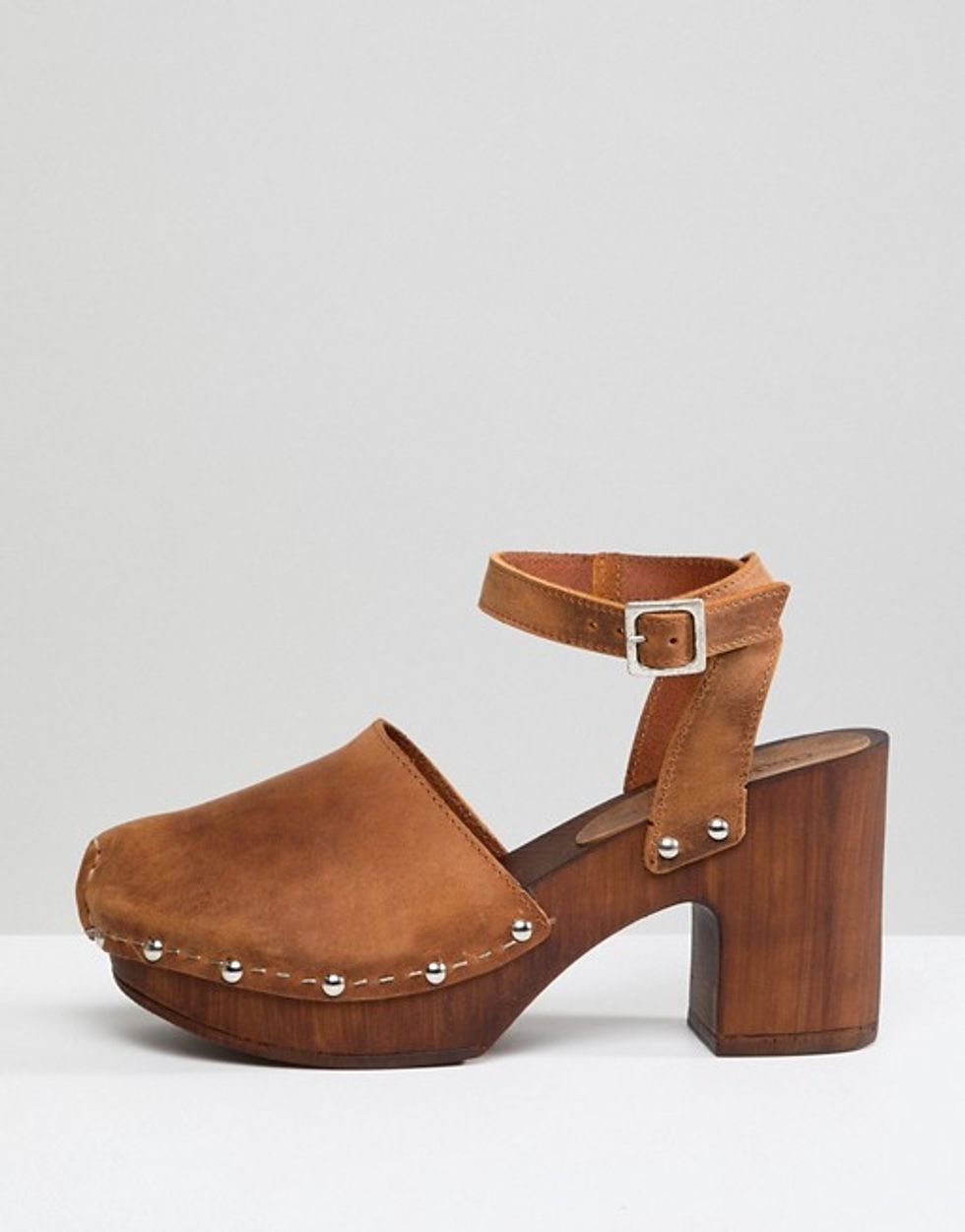 Tinker Leather Clogs, $64, ASOS, a cheaper pair of clogs that still look expensive! I love the color of the leather.asos.com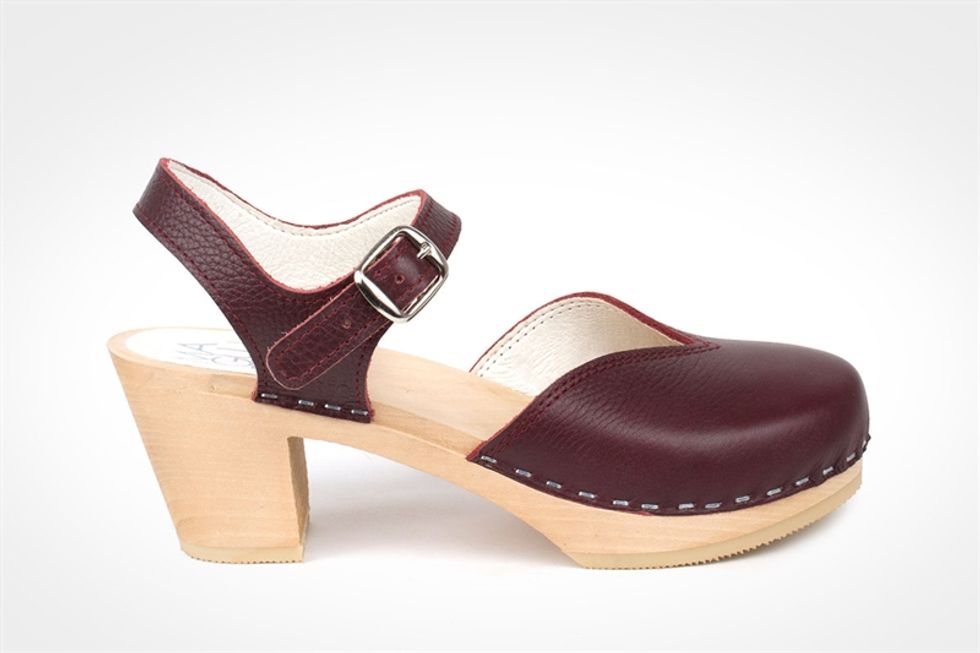 Florence Clog in Bordeaux, Maguba, $149, I love the color of this clog and the heel height!maguba.com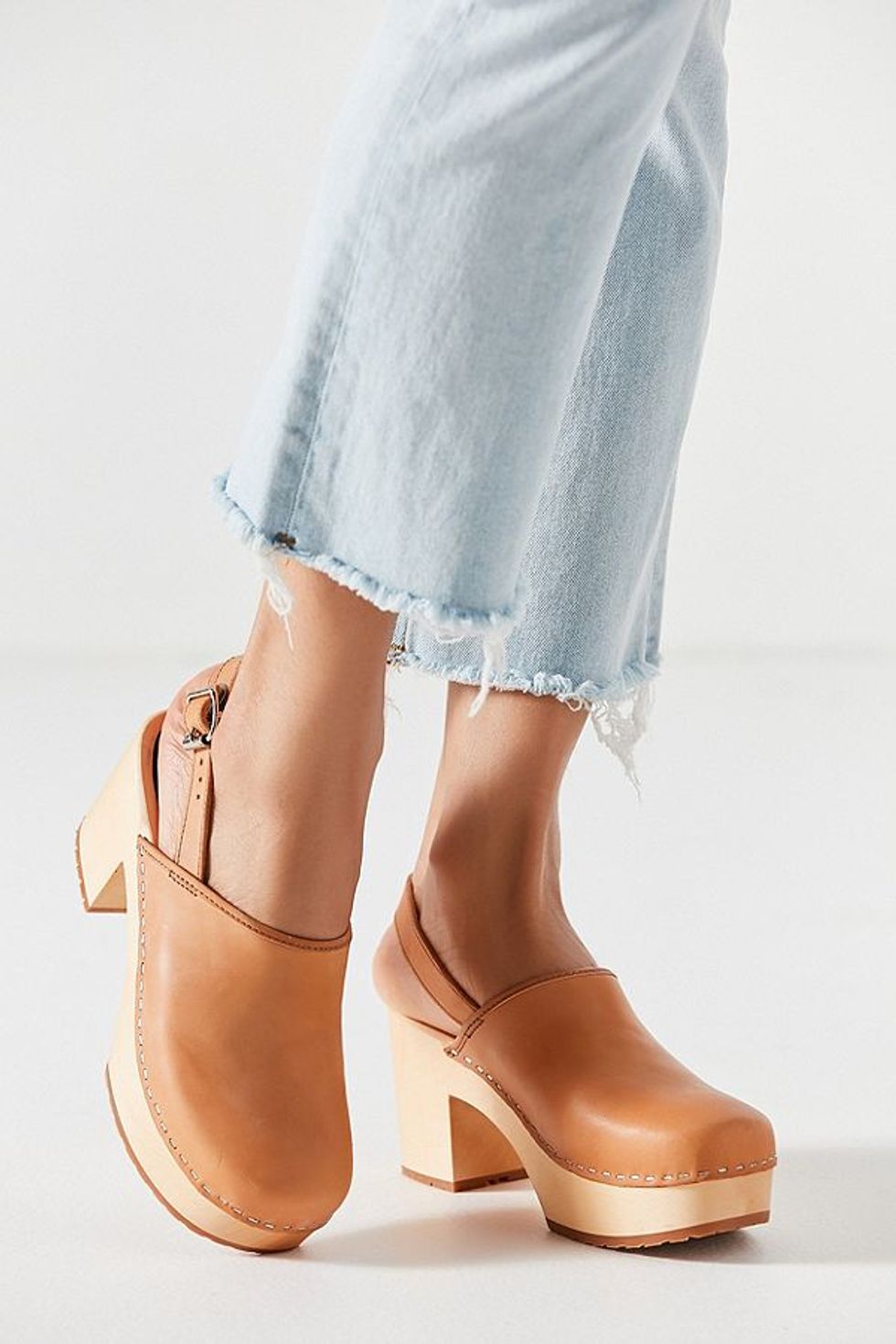 Swedish Hasbeens, Urban Outfitters, $239: Hasbeens are taking over the world. They are a bit more expensive, but are worth the investment!urbanoutfitters.com
NOW GO INTO THE WORLD AND GET YOU SOME SHOES.
From Your Site Articles
Related Articles Around the Web