Any real Starbucks' fan knows all about the "secret menu" options. For those of you who don't know, Starbucks has a secret menu filled with sweet treats that you should definitely try. However, when you order them, you have to ask for them a specific way in order for the barista to be able to make what you're asking for. Of course, this isn't going to be the entire secret menu, because the flavor possibilities are universally endless, but it's a helpful little list for people looking to try something new.
Starbucks' fans everywhere will love all of these new flavor options for the classic frappuccino blended beverage option:
Cake Batter Frappuccino

This is one of the more popular secret menu options. The cake batter option is available at all Starbucks' locations and can be ordered by asking for almond flavoring in a vanilla bean frappuccino. This is probably a much healthier option than just eating straight up cake batter.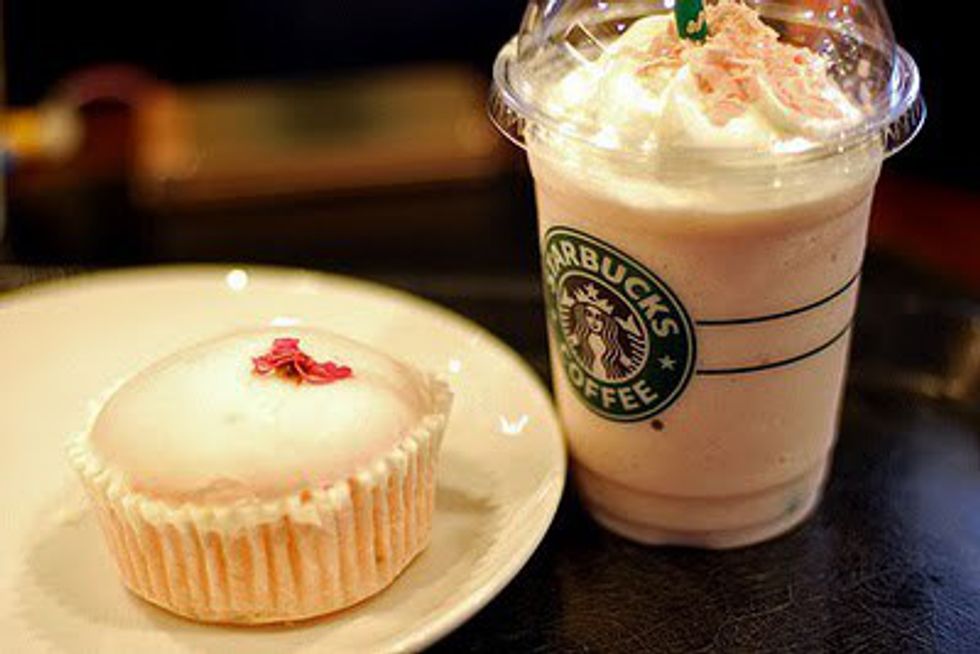 Candy Cane Frappuccino

This one is especially popular around the holiday season for obvious reasons. It's minty taste provides just the right amount of zing to a traditional vanilla bean frap. To order the candy cane frappuccino, ask your barista for a vanilla bean frappuccino, and ask them to add 1-2 pumps of peppermint syrup.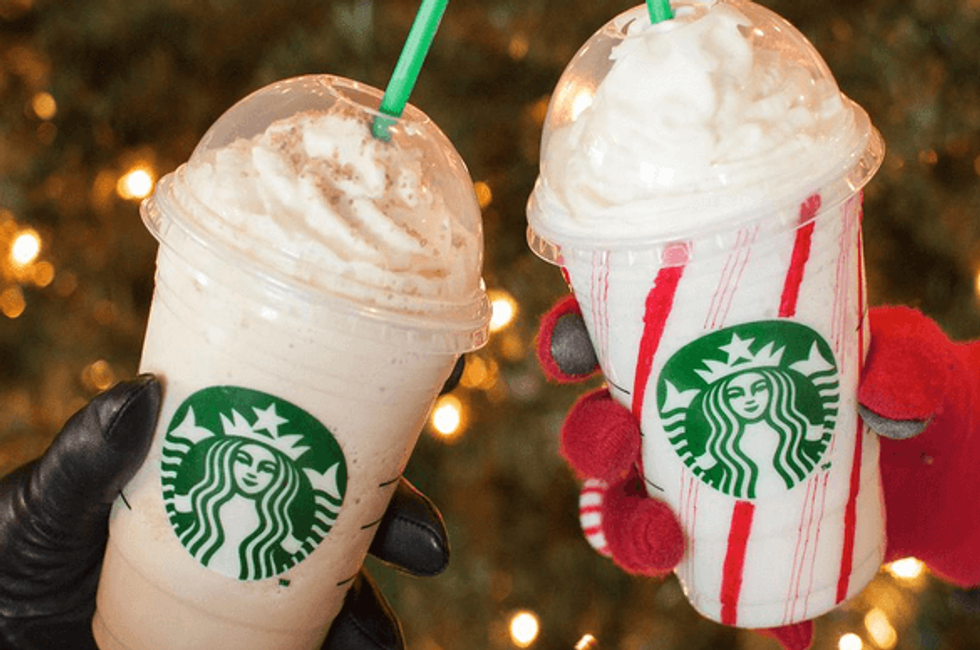 Chocolate Covered Strawberry Frappuccino
This frappuccino tastes like the classic dessert, chocolate dipped strawberries. If you're in the mood for something sweet and fruity, then ask your barista for a strawberries and cream frappuccino, and add java chips and a mocha drizzle on top.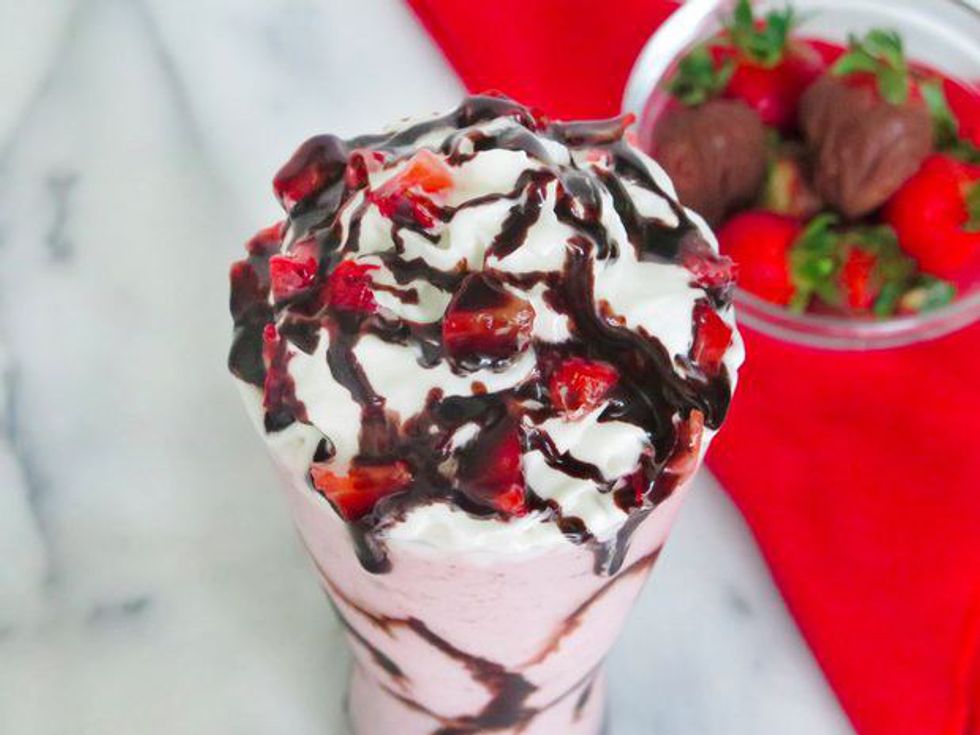 Captain Crunch Berry Frappuccino
Everyone remembers eating crunch berries cereal when they were little, and this drink brings that flavor back into a frozen beverage. To try this sweet spin on a classic cereal, politely (because it's actually a little more complicated than the average drink) ask your barista for a strawberries and creme frappuccino with: a pump of caramel syrup, a pump of hazelnut syrup, a pump of toffee syrup and some java chips. Yum.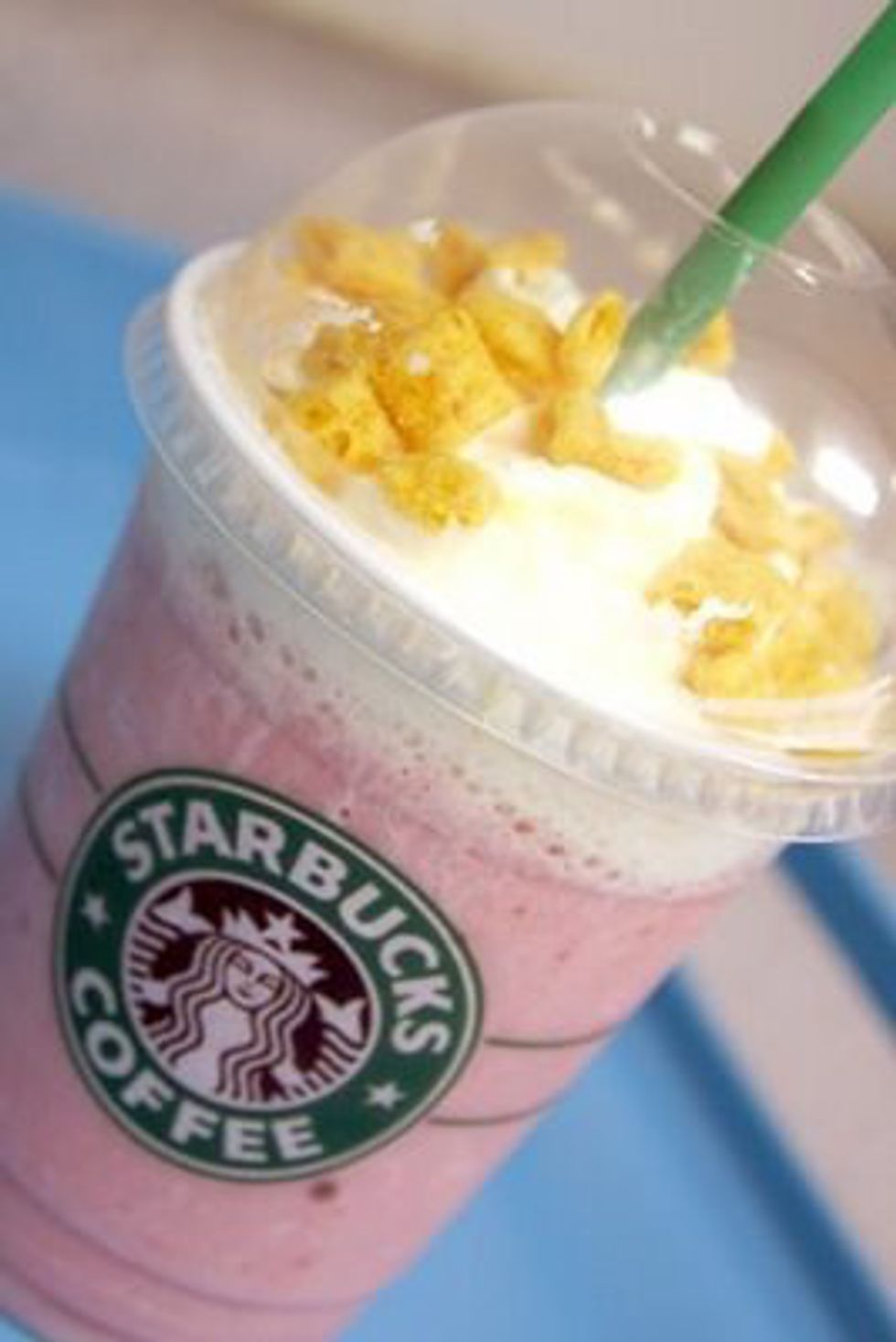 Cinnamon Roll Frappuccino
This is the perfect drink for a busy morning, because it's a drink and a breakfast pastry all in one. Ask your barista for a vanilla bean frappuccino with 2-3 (depending on the size of the drink) pumps of cinnamon dolce syrup.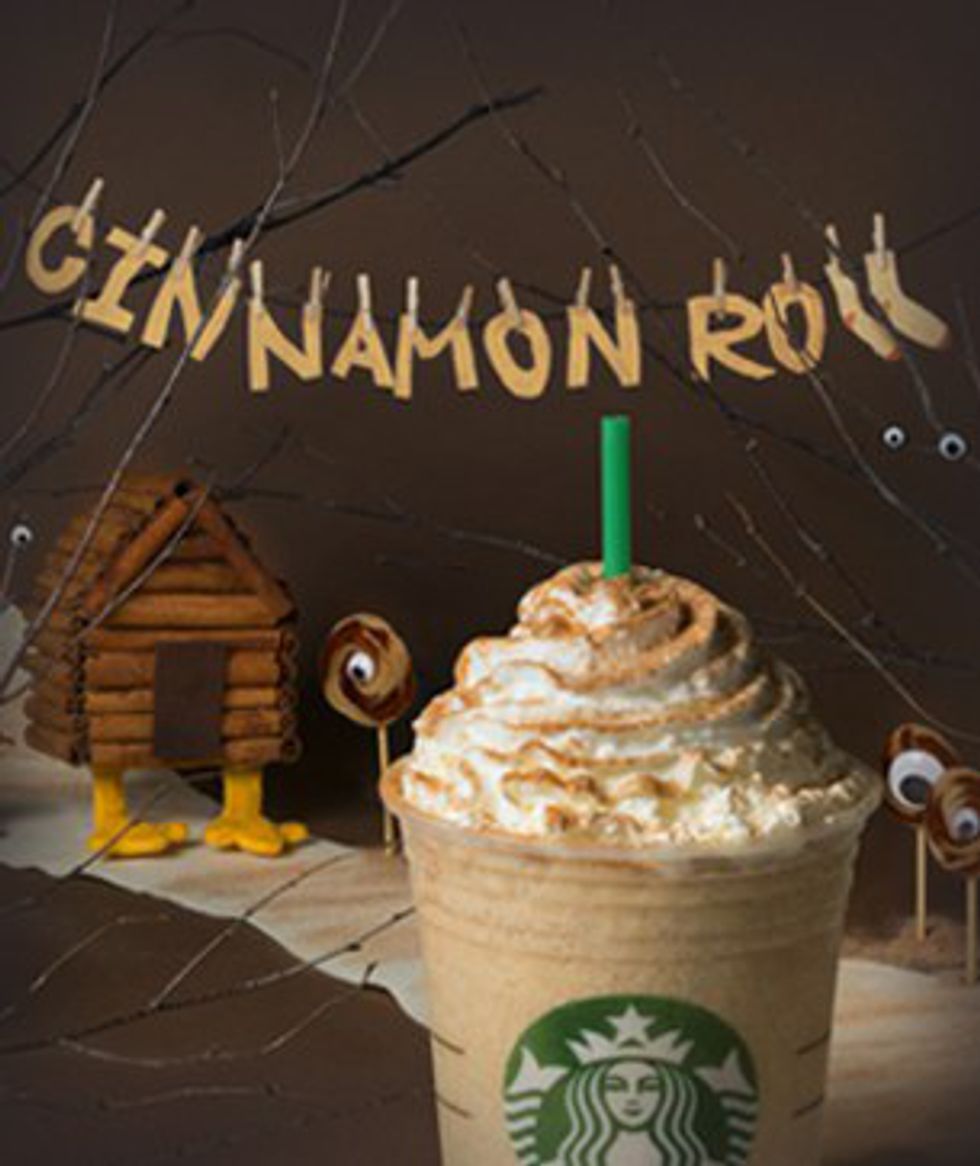 Cookies and Cream Frappuccino
This is definitely something meant for people looking for more of a "milkshake-like" drink. This drink tastes a lot like blended Oreo cookies, similar to an Oreo blizzard. To order this drink, ask your barista for a double chocolate chip frappuccino with white mocha sauce, instead of the regular sauce that this drink typically comes with.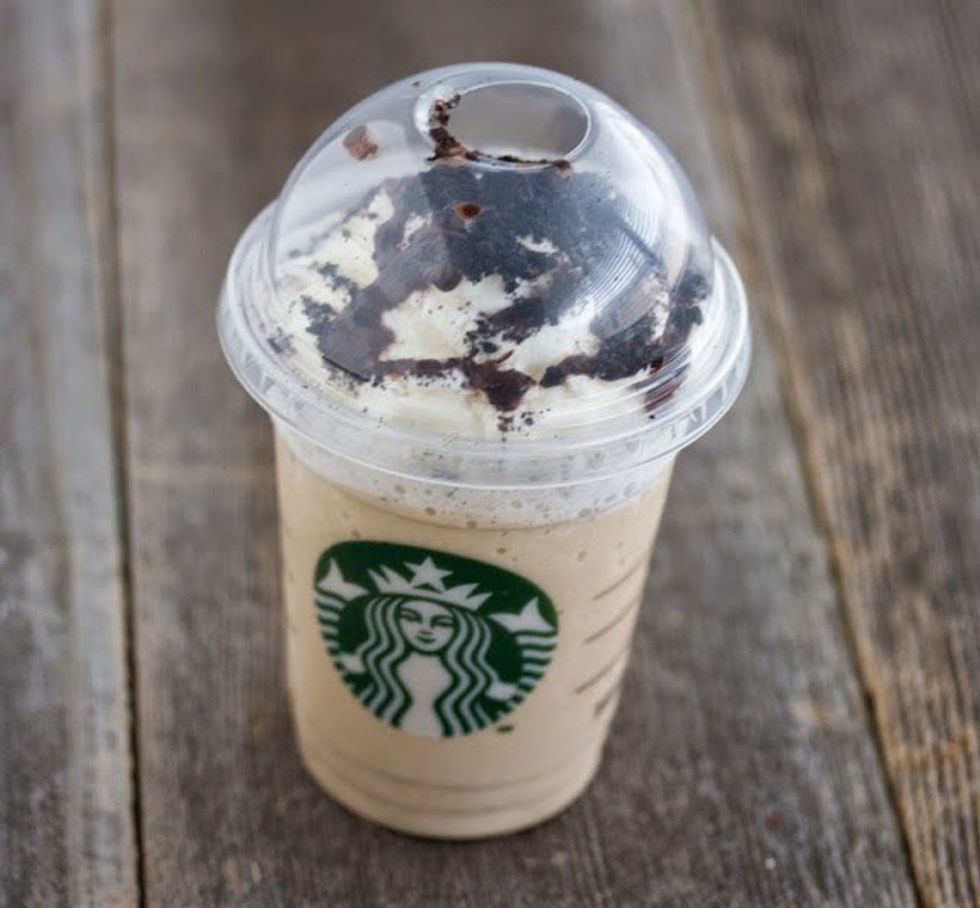 Cotton Candy Frappuccino

Ah yes, the cotton candy frappuccino. This was actually the first secret menu item I tried a couple of years ago. To order this classic carnival treat, ask your barista for a vanilla bean frappuccino with 2 pumps of raspberry syrup.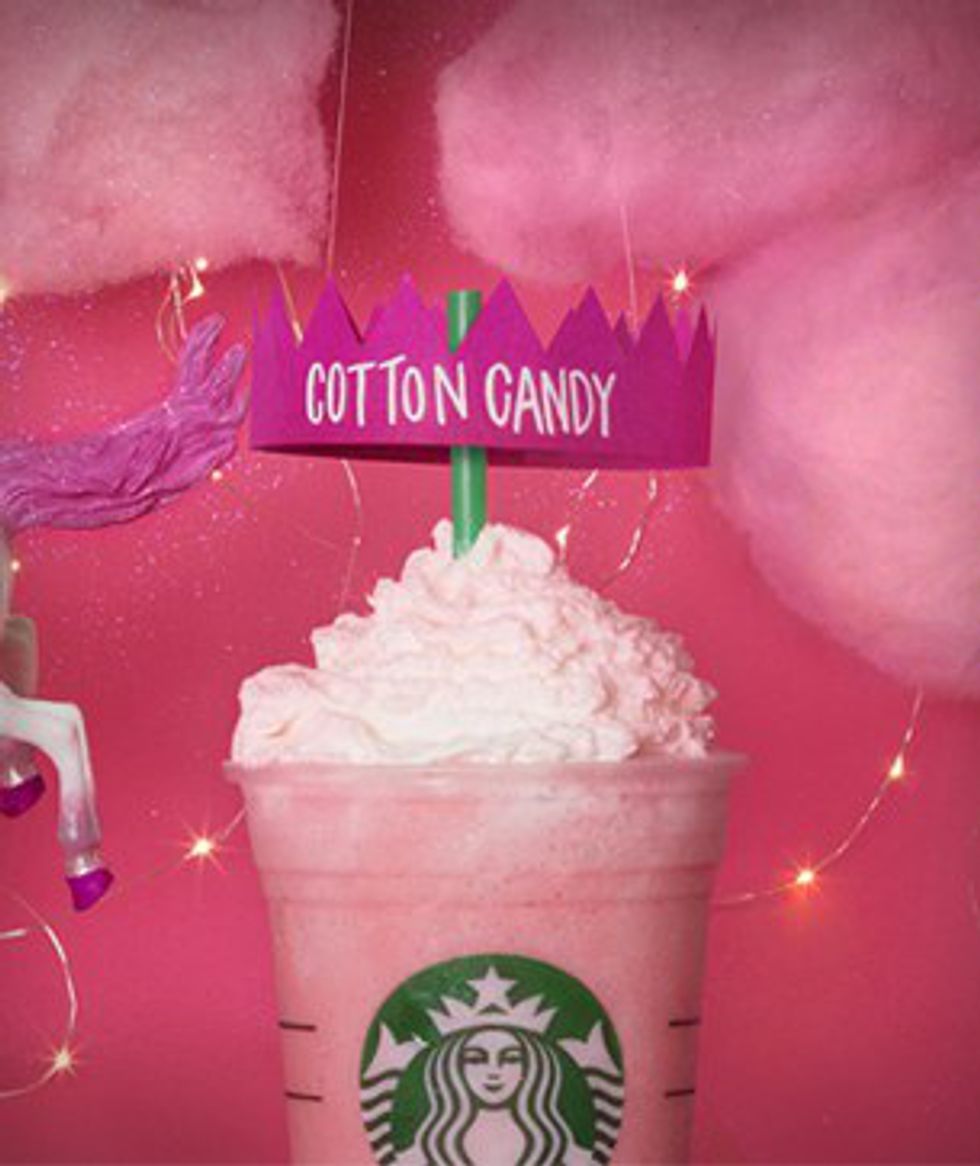 Thin Mint Frappuccino

And finally, a girl scout classic flavor blended up into a frozen masterpiece. To order this heavenly drink, ask your barista for a Tazo green tea creme frappuccino with 2 pumps of chocolate syrup, 1 pump of mint syrup, java chips and honey.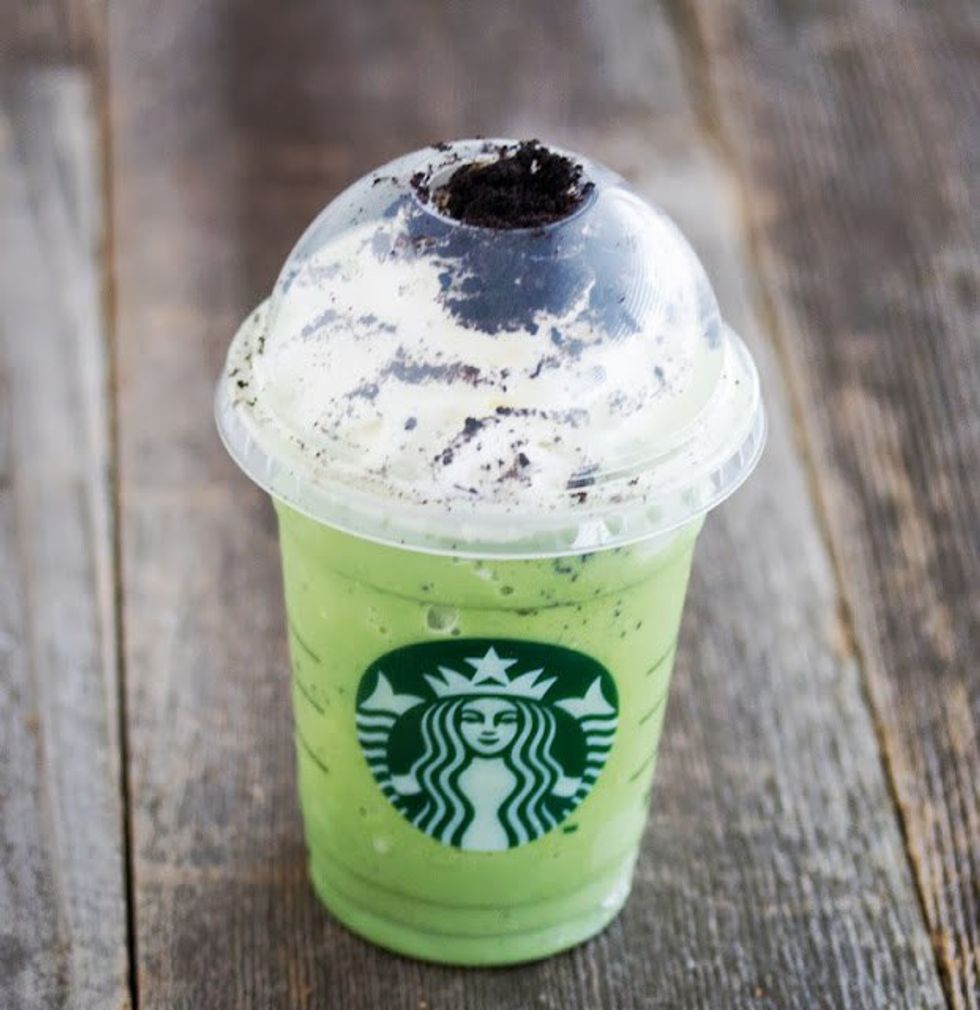 ... and with that, I'm headed to Starbucks to try all of these delicious creations.