Everyone always says "oh, fall is my favorite season," or "no, I love winter", but while everyone may have their preferences, I doubt anyone can deny that San Antonio truly shines in the spring.
I come from a town where I hated spring; it meant blowing dirt and allergies. But here in San Antonio, the city blooms. Granted, this year, we seem to have skipped winter, and for once, i'm alright with missing my favorite season. The weather even seems to warm up people's personalities and attitudes, making everyone your friend. So, I've assembled a list of reasons as to why spring is out of this world here.
1. The mountain laurels
If you have never smelled a mountain laurel blooming, you're missing out. The sweet smell covers the city like a blanket and nothing compares. This is a scent that cannot be bottled or replicated, and it will make you wonder why spring even bothers anywhere else.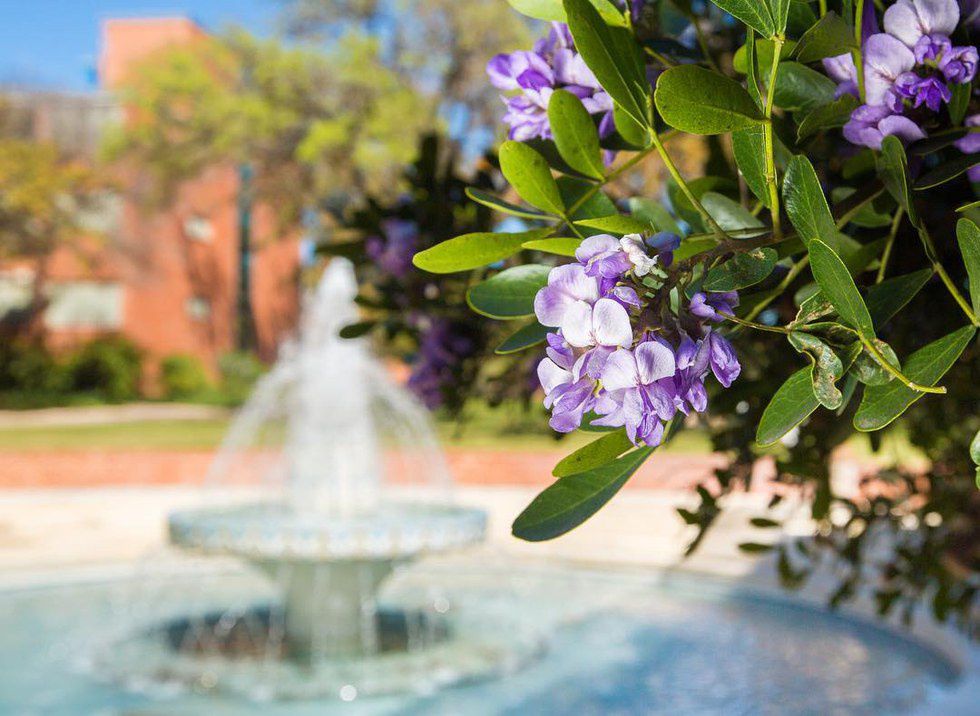 2. The weather

It has been 80 degrees for the last two weeks. In (then) February. Studying outside starts early here. Go walk around in a field of bluebonnets and enjoy the weather, because you have no excuse.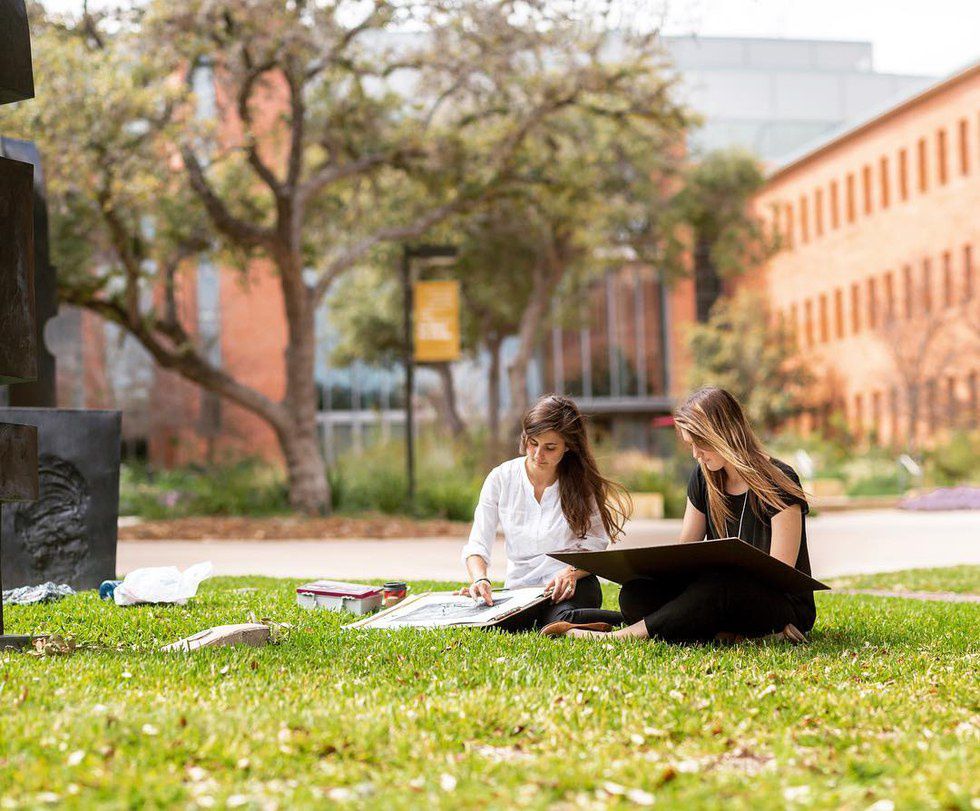 3. San Antonio Spurs in the NBA Playoffs
The Spurs are officially back from their "Rodeo Road Trip" and are in the NBA Playoffs for the 19th consecutive year! Playoff season is an exciting time to go catch a game - the atmosphere doesn't compare to the normal season, and that's saying something. Go Spurs Go! #RaceforSeis!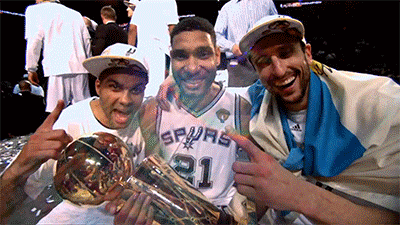 4. St. Patrick's Day on the Riverwalk

Murphy's St. Patrick's Day River Parade kicks off the parade season with the traditional dyeing of the river. Green, of course. It doesn't hurt that a lot of the bars and pubs run some pretty good deals, either. Come see another cultural side of San Antonio.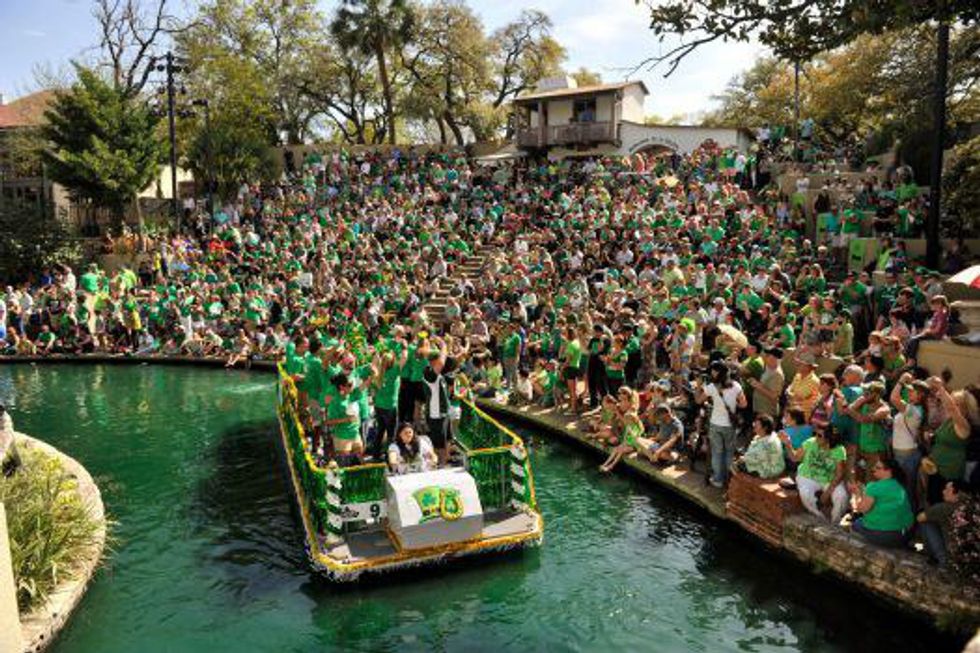 5. FIESTA!

In April, what's better than a two-week party? Full of food, parades, festivals, and strange shoes under very beautiful dresses, FIESTA is a festival unlike any other. It even puts Mardi Gras to shame. Check out the calendar and see what it's all about!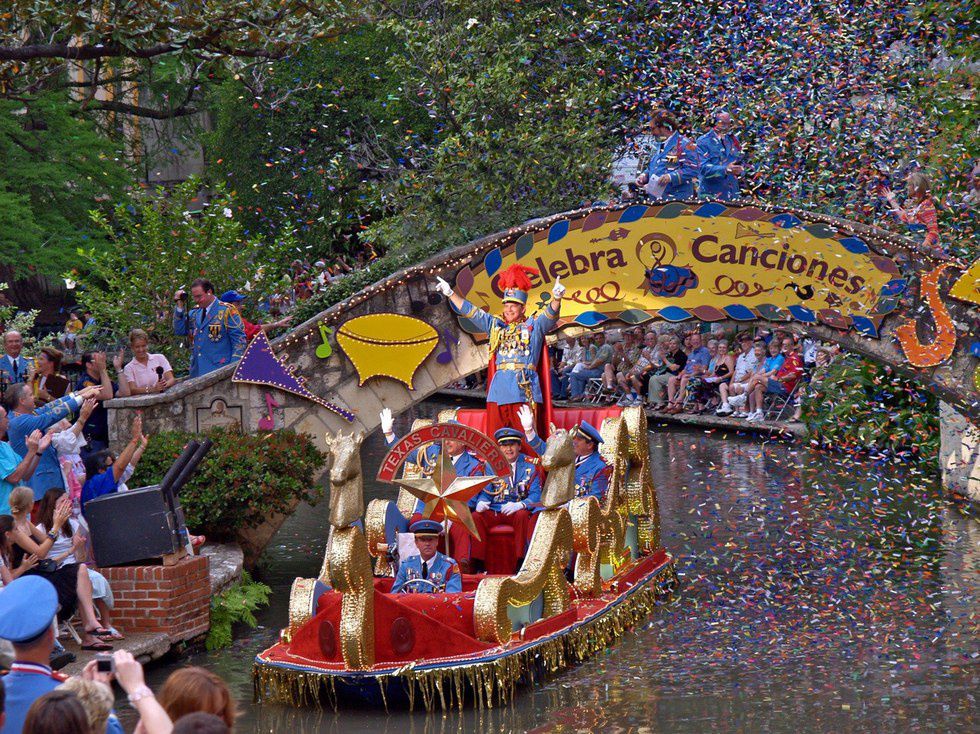 6. Tubing the rivers

The rivers are warming up and the beers are cooling down. You don't have to wait until summer to hit the tubes and float down the Comal or the Guadalupe Rivers.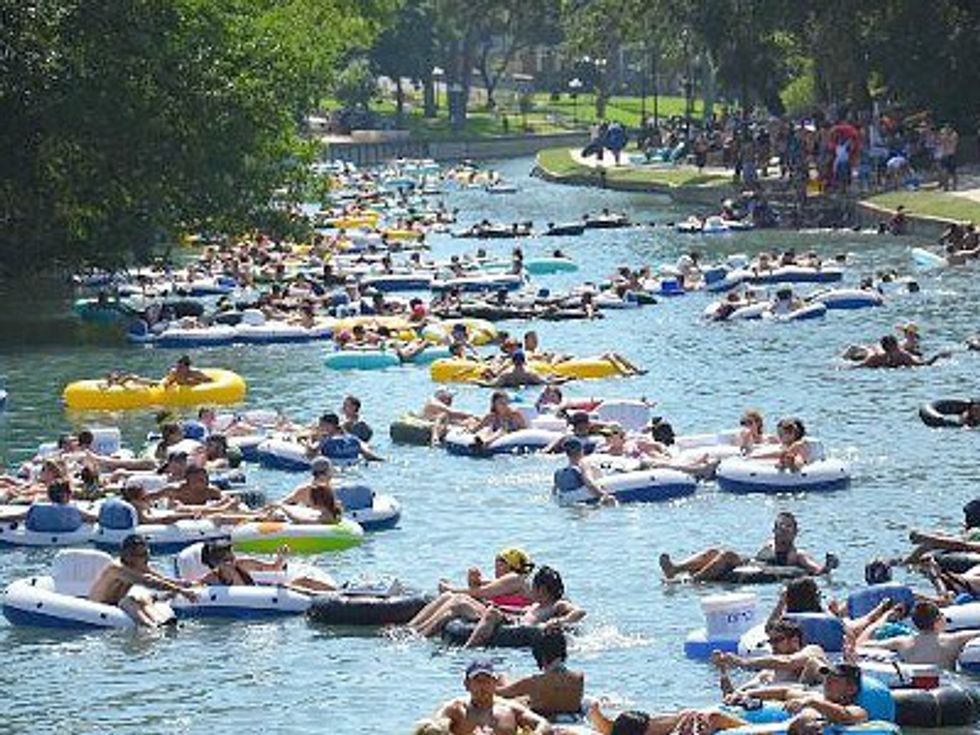 7. Drive the Hill Country
I know I mentioned the mountain laurels, but the bluebonnets are a Texas icon. Turning the hillsides purple, the Hill Country goes from just "pretty" to "stunning". Grab a couple of friends, pack a picnic, and hit the road. Take a look at Fredericksburg and Boerne while you're at it. A lot of farmers will even set up stands with fresh fruit along the side of the road.