I can't remember a time in my life not influenced by at least one sleep disorder. When I was younger, I had insomnia and night terrors, I talked in my sleep and I slept-walked. Currently, I have insomnia, occasional night terrors, I still talk in my sleep, and now I believe that I have a new sleep-related issue. A good night's rest has never come easy to me, and I need to take sleep aid or melatonin (a natural sleep hormone) each night to even fall asleep. Sleep and I are not good friends. These various sleep issues combine to make my sleep schedule rather strange.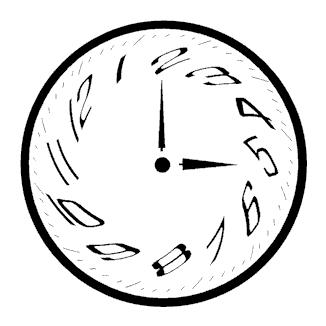 I have sleep-onset insomnia. This means that I have trouble falling asleep, but once I do, I stay asleep. Some others have sleep-maintenance insomnia, which means they fall asleep normally, but they wake up every few hours and may find it hard to sleep through an entire night. It's not as if one type is easier to have than the other; both of them cause poor sleep habits and do damage to mental and physical health. My insomnia has driven me to a nocturnal schedule. Even after I take over-the-counter sleep aid or melatonin, I have to wait hours for it to work. I end up staying awake for most of the night and do not naturally feel sleepy until somewhere around 5 a.m. During the day, I am as sleepy as if it were nighttime. Many people joke that they could sleep all day, but for me it's not a joke. I've slept until 6 p.m. before, and I could sleep later. Once 9 p.m. rolls around, I am wide awake no matter how sleepy I was before. I function at night like other people function during daylight hours. I'm productive, alert and active. I have a circadian rhythm exactly opposite of most people. I've tried just about every method out there to transition to a normal sleep schedule, but to no avail. At least my insomnia isn't caused by or paired with anxiety like some other insomniacs.
At night, I am also very chatty. I talk in my sleep. Sometimes it's one word, sometimes it's whole sentences. Looking into sleep talking, I found that the kind of things you might say in your sleep (gibberish versus actual words) corresponds with the stage of sleep you are in and not what kind of dream you are having. I've woken roommates up with my chatter on occasion. Sleep talking, while common, is considered a sleep disorder because it is a failure of the body to paralyze the vocal cords during deep sleep. When I talk in my sleep, it's mostly just "no" over and over again.
Even when I fall asleep, I can't sleep. Sleep talking seems like nothing when I factor in my night terrors. They don't happen every night, maybe a couple times a month, but they used to be frequent. I've mentioned my night terrors before. They're not nightmares because there is no bad dream. One simply screams, thrashes around, leaps out of bed or all three, and then has no memory of the incident in the morning. It's hard for me to tell how often I have them because I now don't have someone else staying in the same room as me like in a dorm. Mine are mild, for night terrors, since I only sit up and scream, then lay back down. They can be worsened in times of intense stress, but taking melatonin, coincidentally, can help reduce episodes. Night terrors interrupt the normal sleep cycle, so it's another obstacle between me and a full night's sleep.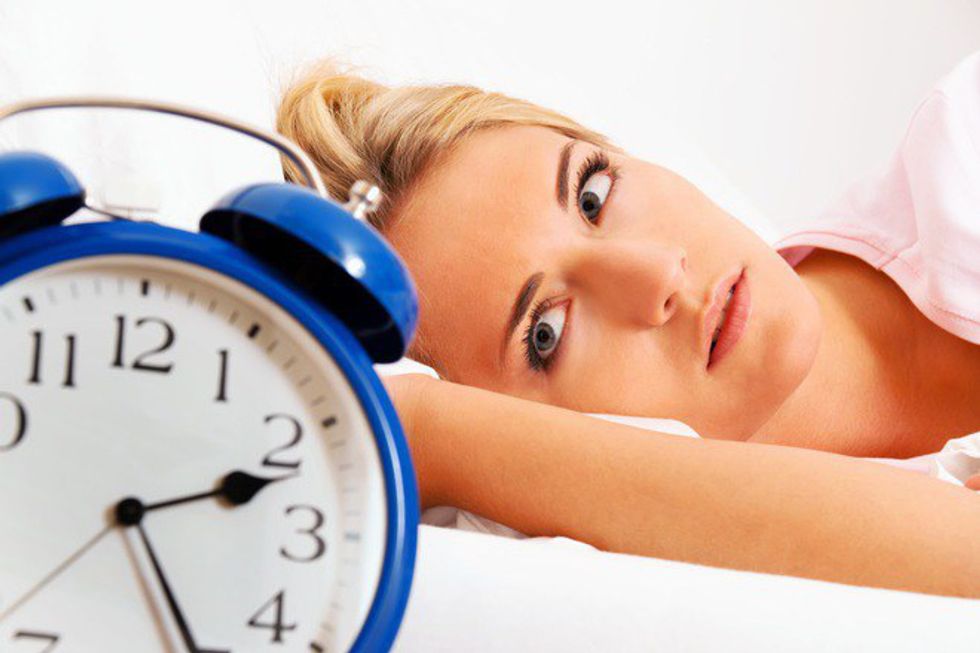 Currently, I believe I also eat in my sleep. Sleep eating can occur due to stress and depression, both of which have been involved in my life in recent months. I have noticed food missing for a while, but I thought I ate it and forgot or that I was imagining it. I also thought for a short time that my housemate was eating it, by accident maybe, because he's the only other one who lives in the apartment and it seemed a rational explanation. But he really wouldn't do that, so it has just been a mystery for a couple months.
Just this past weekend, I had a friend sleep over in my room, and I finally figured out where the food was going. It was my birthday, so we went out for the night. Nothing was out of place in the kitchen when we left that night, and we went straight to bed when we got back. I locked my door. However, in the morning, there was a small black plastic bowl upside down on the counter, as if someone had thrown it there. I picked it up and recognized it as part of the packaging for my frozen chocolate lava cake I had been saving for my birthday but forgotten to eat. Or so I thought. At first, I asked my friend if she ate it, knowing I would have noticed if she did, and she said no. My roommate had been out of town since Thursday of the week, but I asked him anyway and he of course said no. The wrapper was placed in the trash, the cardboard box broken down and in the recycling bin, and there was no dirty plate in sight. The squished plastic bowl was the only evidence.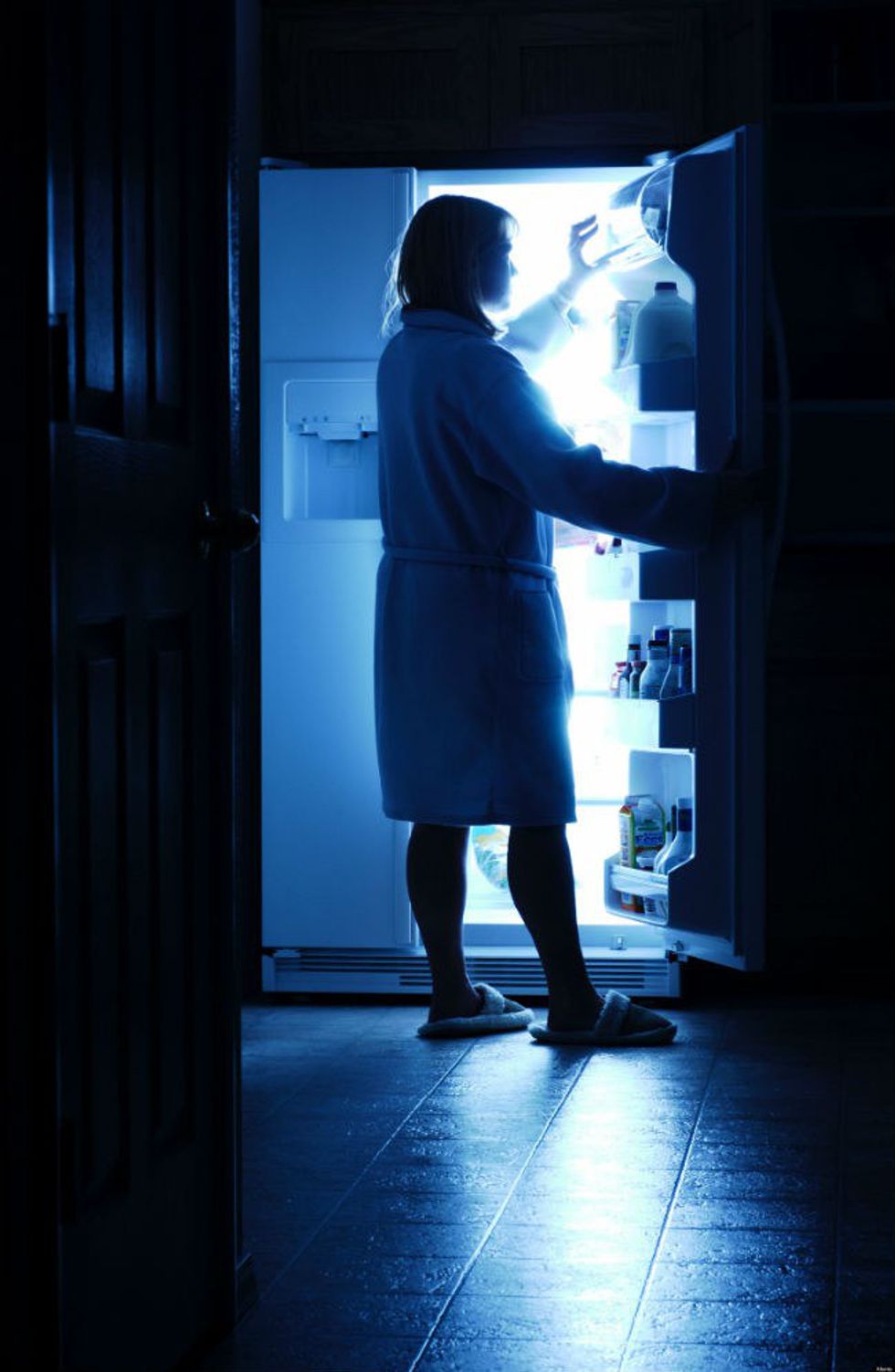 I did a quick Google search and found out sleep eating, different from sleepwalking, is a sleep disorder common among young adult females. It can be caused by anything from going to bed hungry to poor mental or emotional health. I asked my friend if she heard me get up during the night. After thinking about it, she told me she did hear me get up around 5 a.m. I don't remember it. I suppose it didn't surprise me that I had another sleep issue to add to the list; sleep disorders often come in groups. However, though sleep eating may seem comical and harmless, it can cause some damage. Personally, my bed is lofted, so climbing down to eat might cause injury. Injury can also occur from chopping food or other meal preparation. Often, the foods consumed are high in calories, sugar and fat, like a chocolate lava cake, and sometimes peanut butter, salt, sugar or syrup is just eaten on its own. A sleep eater's only goal is to eat, so they consume a lot of food quickly, can be hard to wake and will return to bed after an episode. It can start with one occurrence every once in a while and escalate to every single night if not treated. I always knew I liked snacking, but this might be a problem. With all these sleep issues, I may just have to get some medication and tie myself down to the bed so I can finally get a solid night of rest.