After you've finished Thanksgiving dinner and decide in your half coherent, food coma state to drive to the mall and brave the craziness of Black Friday, you hear the Christmas carols being played on every station.
There are two kinds of people in this world: those who love them and those who hate them. If you're one of those people who loves to hear carols on every radio station or has been listening to them for months then I hate to break it you, but, you might be obsessed with Christmas. But, if you do these things, there is no doubt that you are 100% obsessed:
1. From early November until Christmas Day you have the same greeting: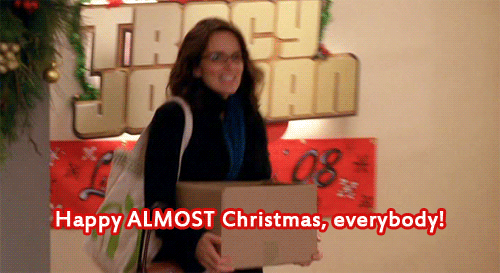 In case anyone was wondering, it is perfectly acceptable to wish everyone you meet with "Merry Christmas" (even if it is November) because a little Christmas never hurt anyone.
2. When November 1 hits, it is officially okay to sing Christmas carols and think about (start) decorating.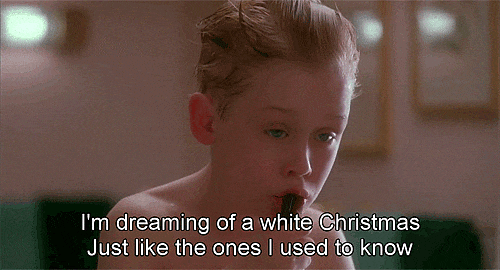 White Christmas lights - check.
Christmas tree with twinkling lights and festive ornaments - check.
Santa figurines, gingerbread houses and stocking - check, check and triple check.
Yeah, you're got it all under control.
3. You get upset when someone tells you that it's "Too early"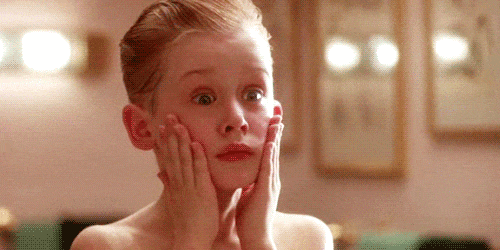 No. It is never too early. You don't need that kind of negativity in your life.
4. People ask, no, tell you to stop singing Christmas carols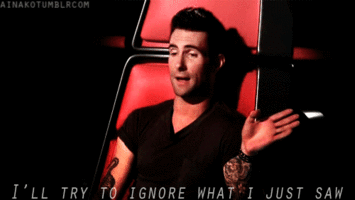 No, as Buddy the elf said: "The best way to spread Christmas cheer is to sing it loud for all to hear."
All I'm saying is that you don't argue with Buddy.
5. You don't understand why people around you don't share your enthusiasm
You don't get it, you simply don't get why in the world anyone would want to be a Grinch when there is so much to excited about.
6. When you find someone who loves Christmas as much as you, you're instantly friends
It isn't everyday that you find someone who loves Christmas as much as you do, so, when you find that person, you hold onto them like the tinsel that clings to your tree.
7. You anxiously await the first snow
Even though you're excited and ready for the Christmas season, it isn't officially Christmas until there is snow on the ground.
8. When the snow hits, you plan your Christmas season activities minute by minute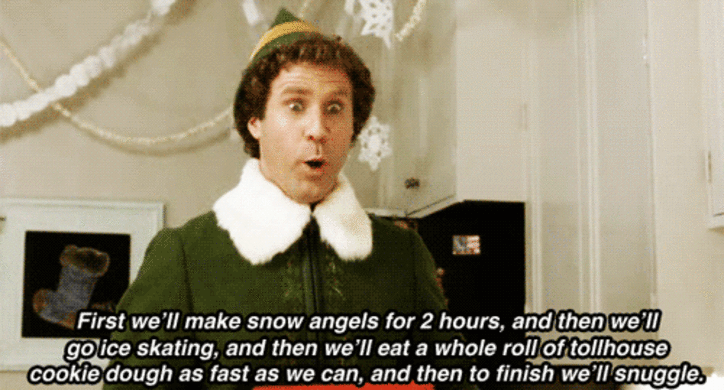 From ice skating, snowman building, cookie baking, tree and house decorating and other Christmas time activities, you quickly discover that there are more things to do than hours in a day. Therefore, planning each and every second is key.
9. You have more Christmas decorations than you know what to do with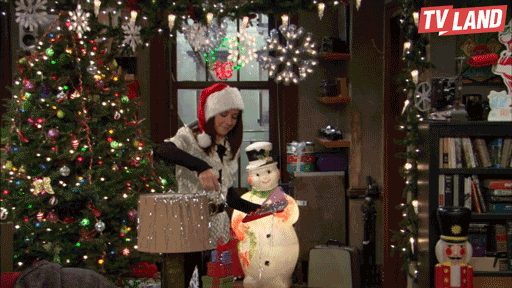 You're that person who has more decorations than they know what to do with but each year buys just a few more because you have the "perfect spot" for it.
10. Black Friday is the beginning of shopping for the perfect Christmas present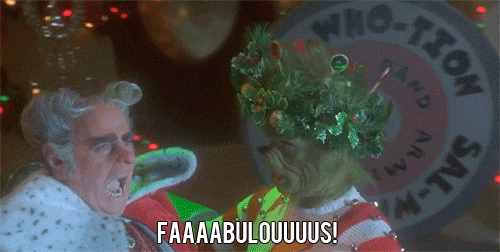 Thanksgiving may be the star attraction of the day but Black Friday is when the real fun starts. Rushing around from store to store, picking out the perfect gift and maybe saving a buck or two in the process makes everything "FAAABULOUUUS!"
11. Once you get home with all your Black Friday deals and steals, it's time for the wrapping games begin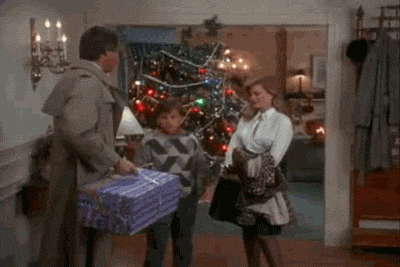 Wrapping presents is more than just putting pretty paper over the box to disguise what is inside. There is an art to wrapping presents that you cannot stand to have disrupted.
12. You watch all the Christmas movies on 25 Days of Christmas and then some...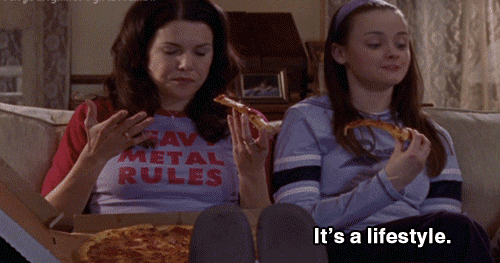 There's the classics such as How the Grinch Stole Christmas, Elf, A Christmas Story, A Wonderful Life and Frosty the Snowman to the equally well loved Rudolph, Home Alone and Christmas Vacation. Whichever movies you watch during the Christmas season cannot just be watched once, it must be watched again and again until you have fulfilled your Christmas movie fix.
13. As soon as Christmas is over, you start counting down until next year
How much longer again?
Cover Image Credit: HighRes