In case you missed my last article, I asked college students how they 'shoot their shot' and took notes of the responses. I wanted to get some 'game' on, and I figured, what better time than during quarantine? So, I decided I would try them out for myself, and it did not go the way I thought it would.
Warning: This is a rollercoaster of events. From funny to downright cringe, you have been warned!
1. Strategy: Asking for movie recommendations on my story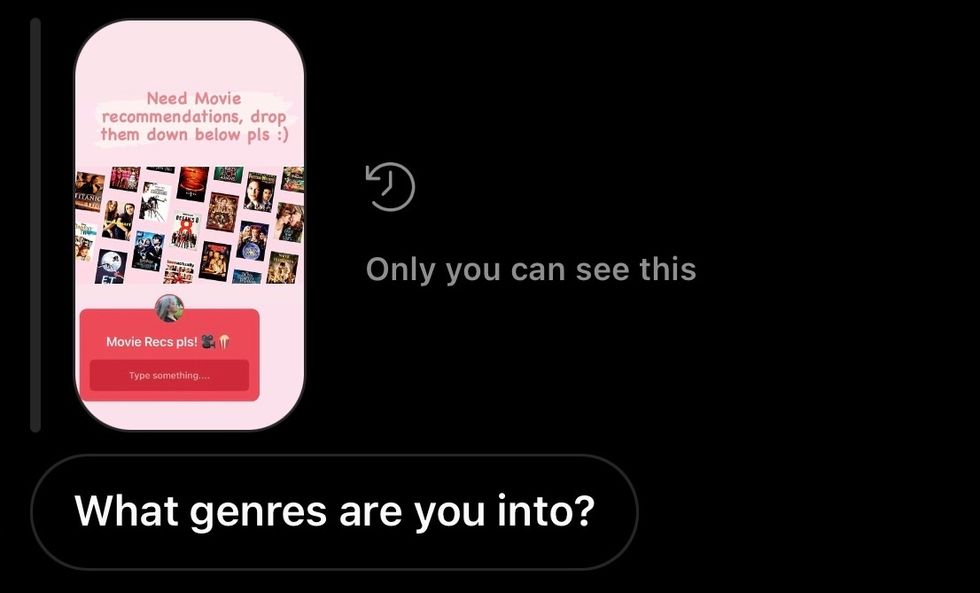 I started off a little shy and with an easy one, so I posted on my story asking for movie recommendations! It gave me a few responses.
2. Line: Have I met you before? You look familiar.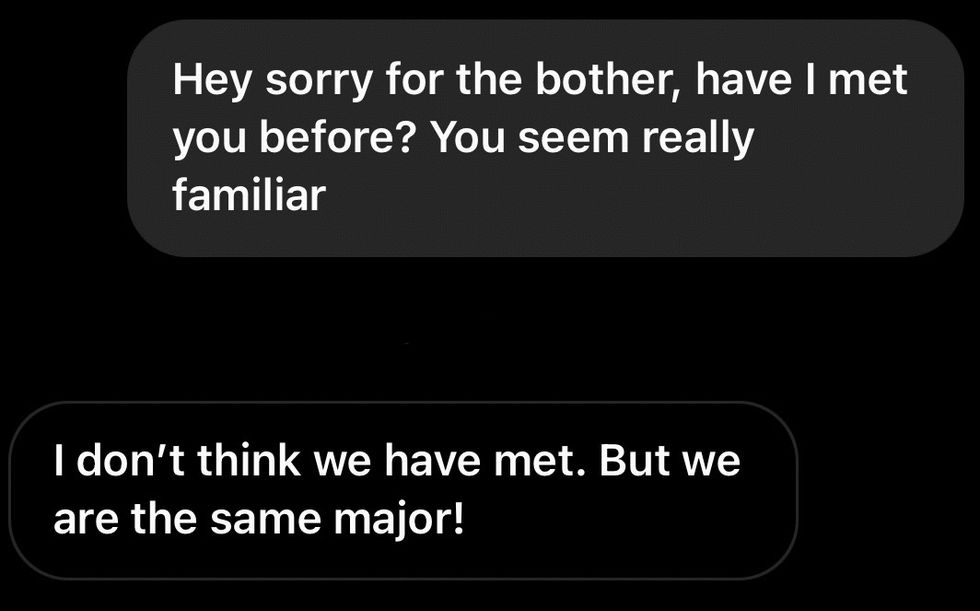 Okay this one was a long shot, but it kind of worked? I used it again later!
3. Strategy: Straight up honesty! 'Hey you seem fun/interesting and I would like to get to know you better."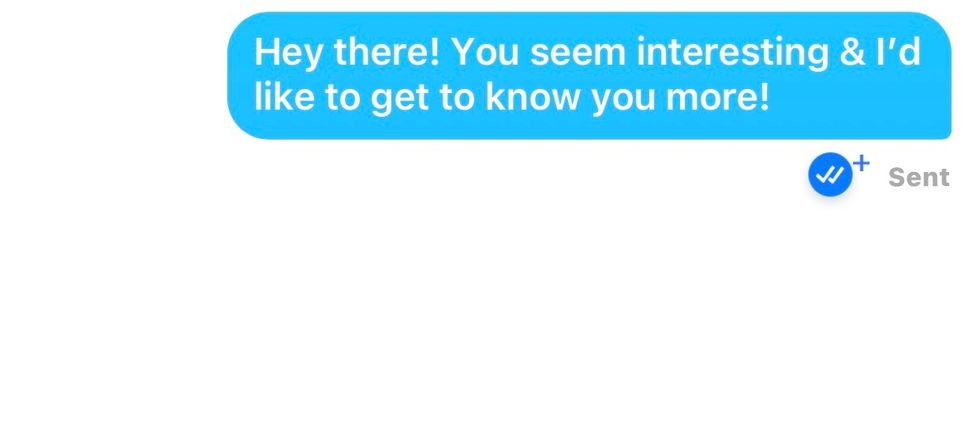 Well... I thought this was a good strategy, but as we can see, it didn't work for me..
5. Strategy: Being honest... again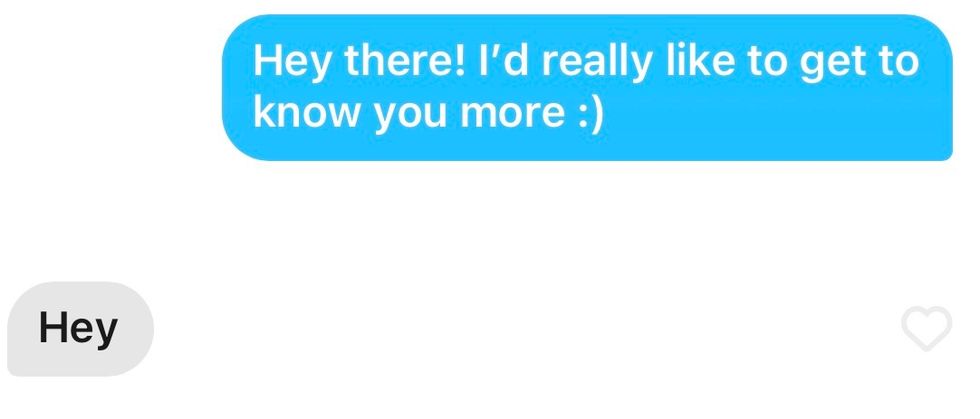 I had faith in this strategy, so I tried it again. Wouldn't you know it, it works!
5. Line: You look familiar!... Part 2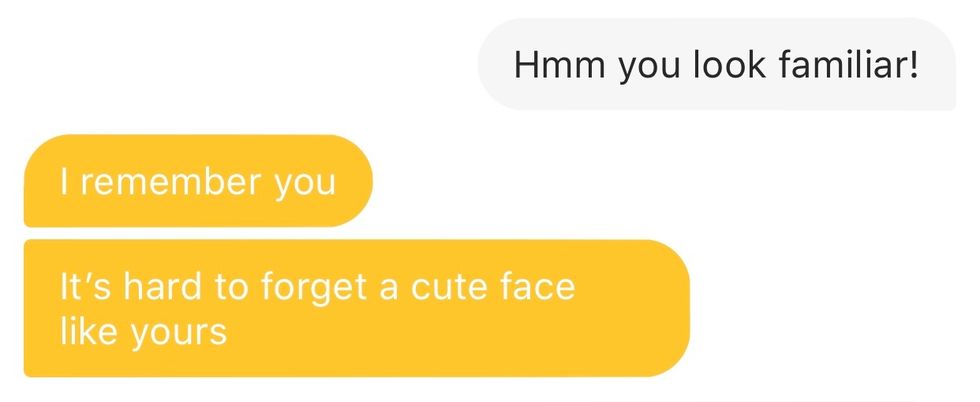 I thought this was a good line to use, considering I actually did know who I had matched with! (& it came with a compliment tee hee!)
6. Line: I'm not a photographer, but I can picture me and you together.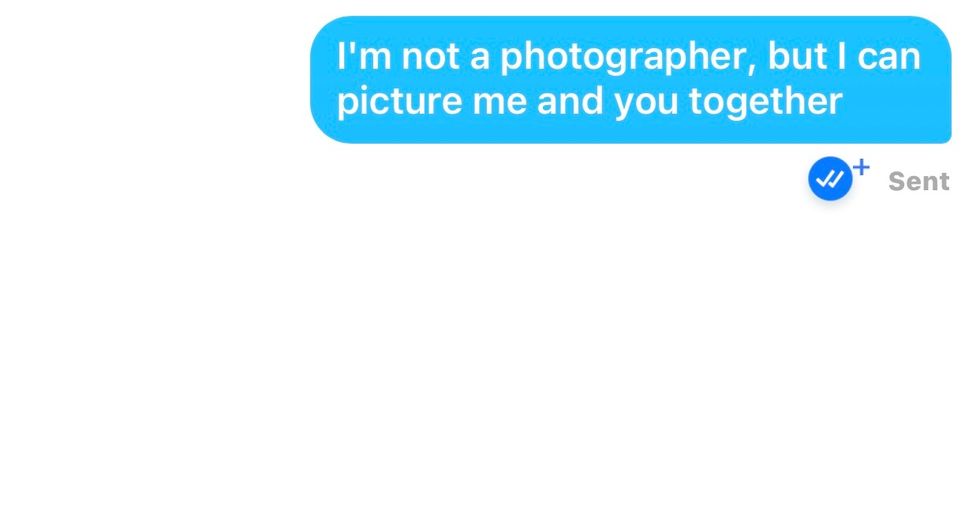 I thought this was a cheesy line, and I was nervous to even send it! As we can see, with good reason, because this is a terrible line. (Seriously, please don't use this one).
7. Line (For the Aggies): Hopefully we can hold hands twice at A&M so it becomes a tradition. 

Yeah I knew this was cheesy too, so Ags, don't use this one either. (Seriously).
8. Strategy: Movie recommendations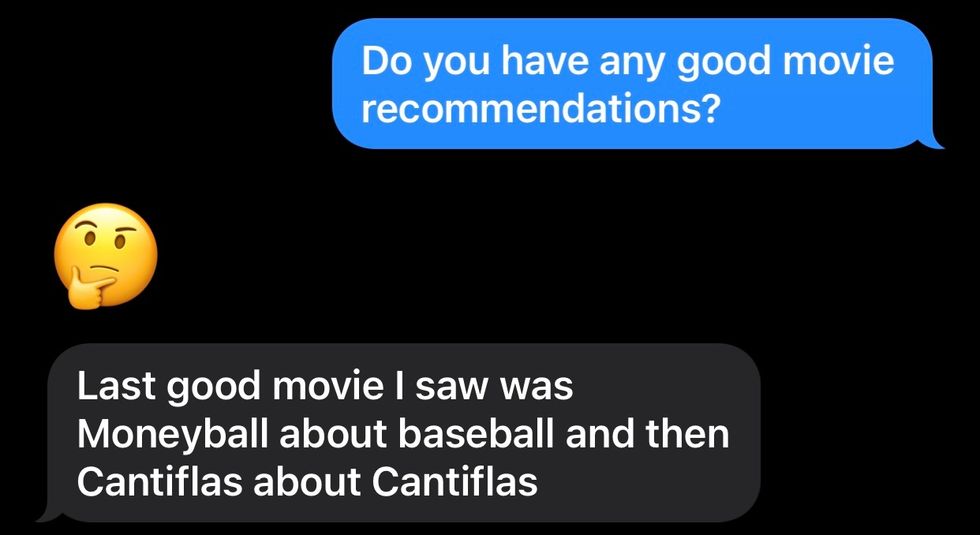 Since I tried it on my story, I figured I would try to text someone asking for movie recommendations! It worked.
9. Strategy: Be bold!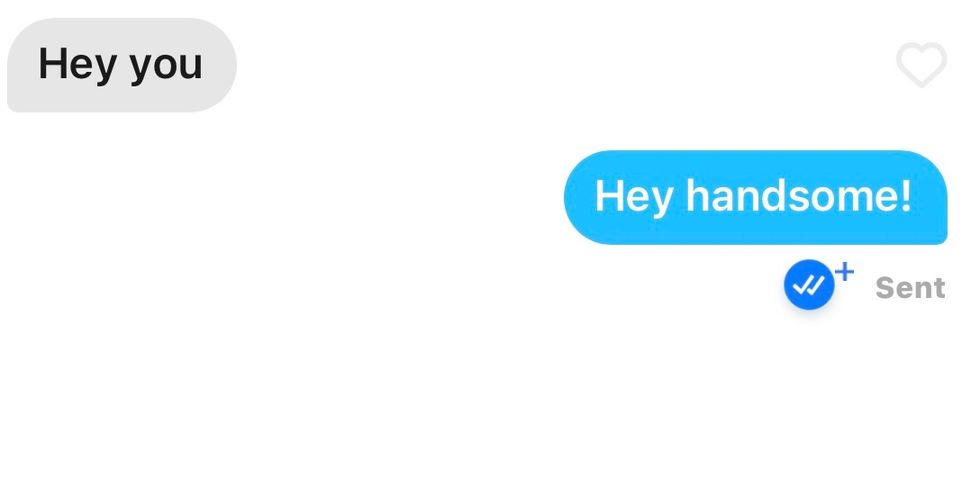 I didn't get to message first, but I tried to be a little bold with the response.. Maybe too bold? Still waiting for a response..
10. Strategy: Ask a specific question so it doesn't look weird. 

I decided to point out something relevant on their profile, and it ended up starting a conversation!
11. Strategy: Compliment them! 

I always love a good compliment, and I love giving them out too! So this was a nice exchange.
12. Line: Hey, I like your face.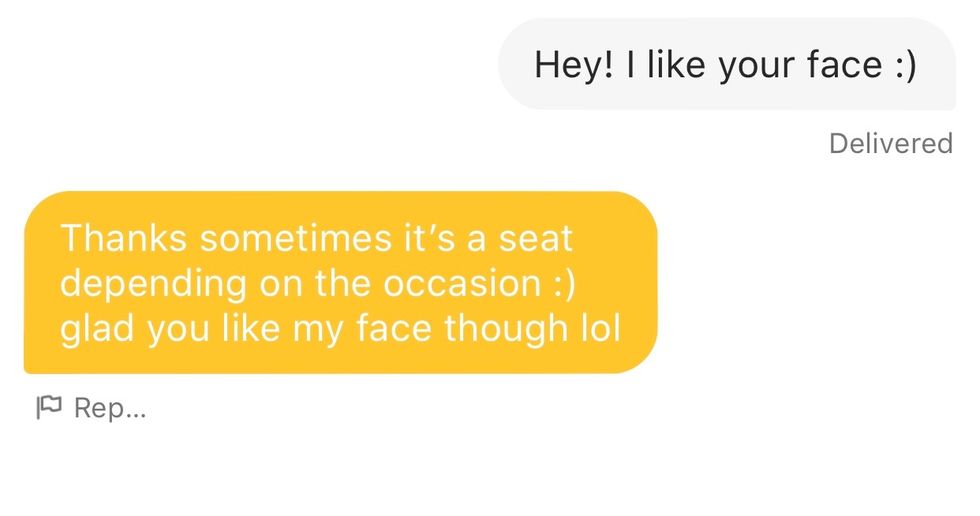 Um... this didn't go as I expected..
13. Strategy: Compliment them.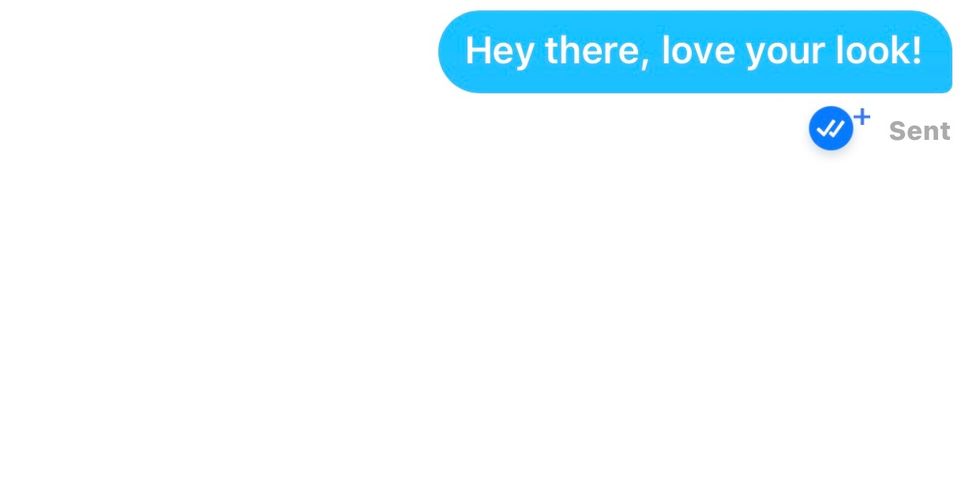 I tried it a third time... maybe three times isn't the charm?
14. Strategy: Be bold. 

Maybe I don't have this whole 'being bold' thing quite down yet.
15. Strategy: Using humor (Election Special).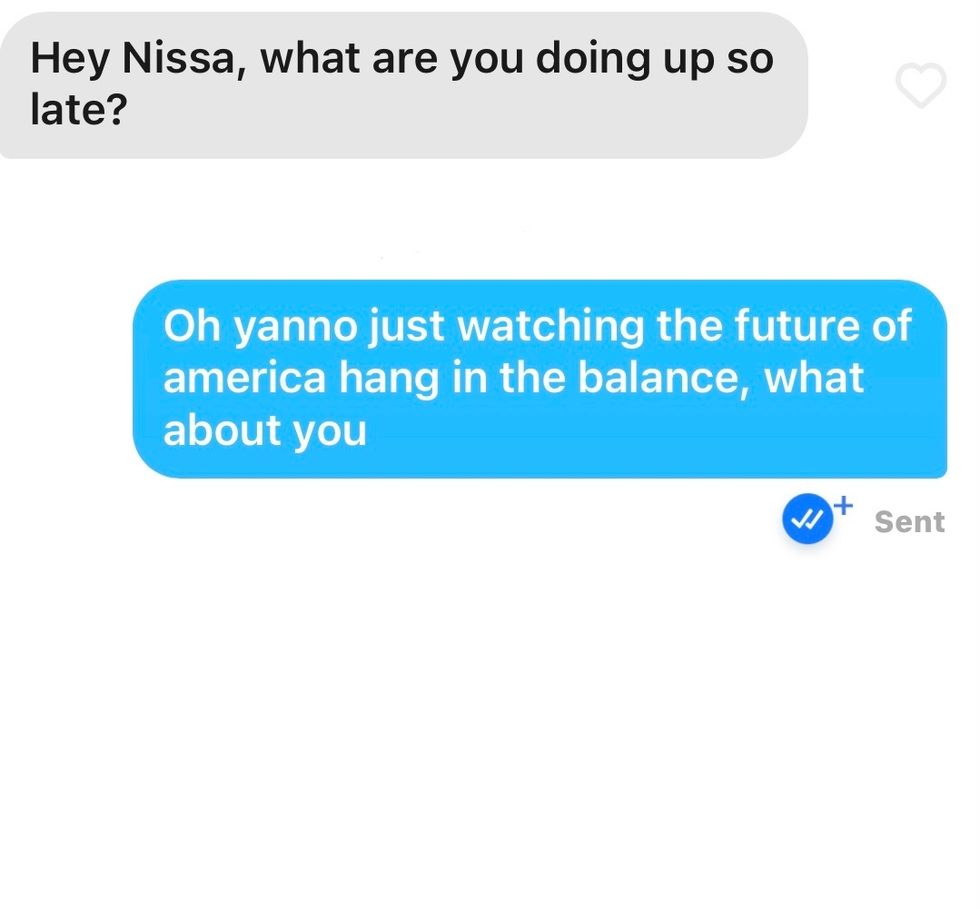 Too soon to make jokes?
16. Strategy: Compliment them (Election Special).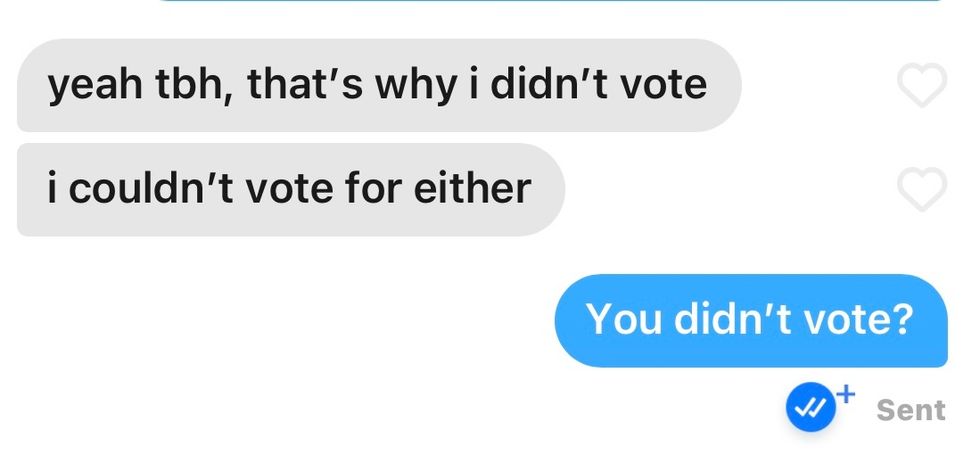 I did, and it worked. We even started a conversation about the elections, until it all went downhill fast. (Immediate unmatch).
So I didn't find my prince charming, but now I know what not to say when I meet him!
Keep searching and trying love birds, don't give up just yet!