So, a hot topic I have been seeing (and watching), is Shane Dawson's new series on Jake Paul. This series has brought more controversy and hate than Jeffree Star and even Tanacon. But it is because of one reason. No it's not because of Jake, but because Shane is discussing what it means to be a sociopath/psychopath.
So why is everyone having such a difficult time with this series because of the term sociopath? Why does it make everyone uncomfortable to talk about a mental illness? Why are people upset with Shane for bringing this topic to light? Who knows. Everyone has their own perspectives and opinions on every single topic known to man.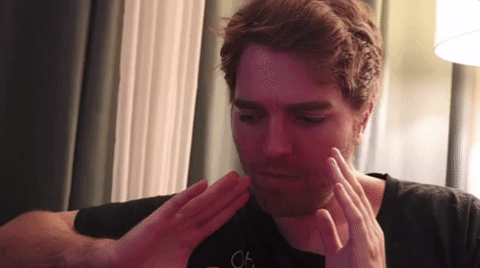 media0.giphy.com
So why do I support him making this series? Is it because I'm a psychology major? Possibly. Is it because I advocate for mental illness and believes that it needs to be talked about? Yes.

Today, October third, is when Shane will put up part four of this series. If you're anything like me then you have been watching every single video as soon as he uploads it. I am anxiously awaiting part four. Shane stated on Twitter that he was going to be bringing all the tea into this video. He sounds just as fed up with all the hate and controversy like the rest of us.
Mental health and mental illness is something that is seen as a 'new' science. It wasn't until the 1960's/70's that people really started trying to understand the mind and the brain (yes they are different), how they function, the structure, and just as a whole. With this being said, it is understandable that people are still uncomfortable talking about it. Mental illness can be a tough talk to have for society.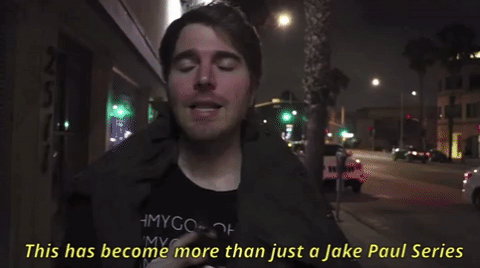 media2.giphy.com
People are uncomfortable talking about these topics because they do not always understand the science or cannot wrap their own heads around the fact that mental and physical health are both existent and important for a person. But, here's the thing, IT NEEDS TO BE TALKED ABOUT. MENTAL HEALTH IS IMPORTANT.

It can be scary to think about the statistic in Shane's video that states one in every 25 people are a sociopath. If they had used a large number such as *blank* out of every 1,000,000 people then it wouldn't seem as realistic or relatable. All they did was take one statistic and make it tangible and understandable for us to see in our everyday lives.
I don't believe this series is meant to attack Jake Paul, regardless of your feelings about him, I also don't believe that this series is meant to scare people and make everyone worry about their friends and family. All Shane was doing for this series was to bring this condition (that nobody wants to talk about), a topic of discussion on all platforms.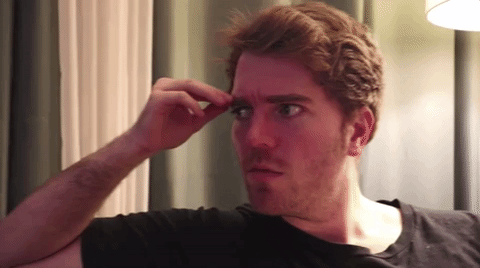 media0.giphy.com
So as we await parts four, five, six, seven, and eight, let's try to keep an open mind and go into this as a time to learn and understand. Shane is a person who likes to know people for who they truly are. Mental health needs to be a topic of discussion and we should all be listening. Happy watching! I'll be watching with you in spirit!
Sincerely,
Another ADHD Student