As I sit and watch the semifinals of the U.S Open, specifically, Serena Williams' match against Italy's Roberta Vinci, I can't help but ponder the massive influence a woman like Williams has had on not only the game of tennis, but on athletes along with women and girls of all ages.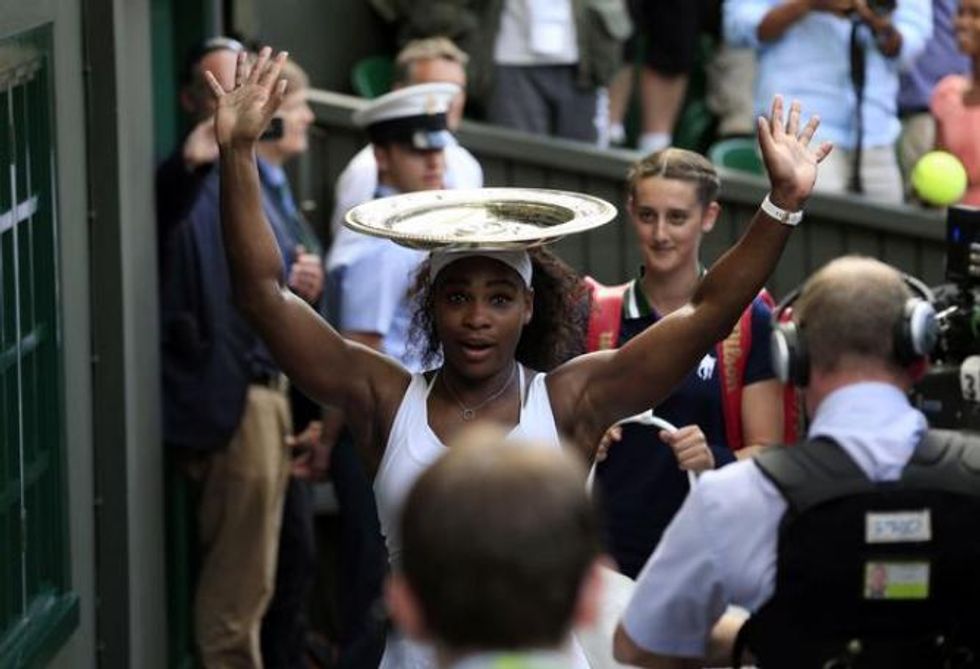 Williams, at age 33, has achieved 69 titles playing singles throughout her career and 22 titles for doubles. Along with this, Williams was in pursuit of the Calendar Grand Slam, an honor that was last held in 1988 by German player, Steffi Graf. A Calendar Grand Slam consists of winning the four major tournaments in tennis within a calendar year, The Australian Open, The French Open, Wimbledon, and the U.S Open. (Update: She lost the semifinals and will not be achieving the grand slam)

Though tennis is not as popular among Americans as football, basketball, and baseball, Serena Williams has become as much as a household name as Michael Jordan, Joe Montana, and maybe even Babe Ruth.
As a tennis player, Serena has had an immense influence on not only my game but my sportsmanship. She is competitive, yes, and she makes it extremely known on the court, though, she is humble. Following her matches, she is never bitter to the opposing players, most of the time, you see her composed, calm, and even hugging her competitors.
The woman has even been forced to play her own sister, Venus, multiple times and has played with grace, dignity, and with family in mind. When reporters asked about the conflict in playing against her sister, she explained to writer, Howard Fendrich, "Obviously we are very, very tough competitors on the court, but once the match is over, the second it's done, you know, we're sisters, we're roommates, and we're all that."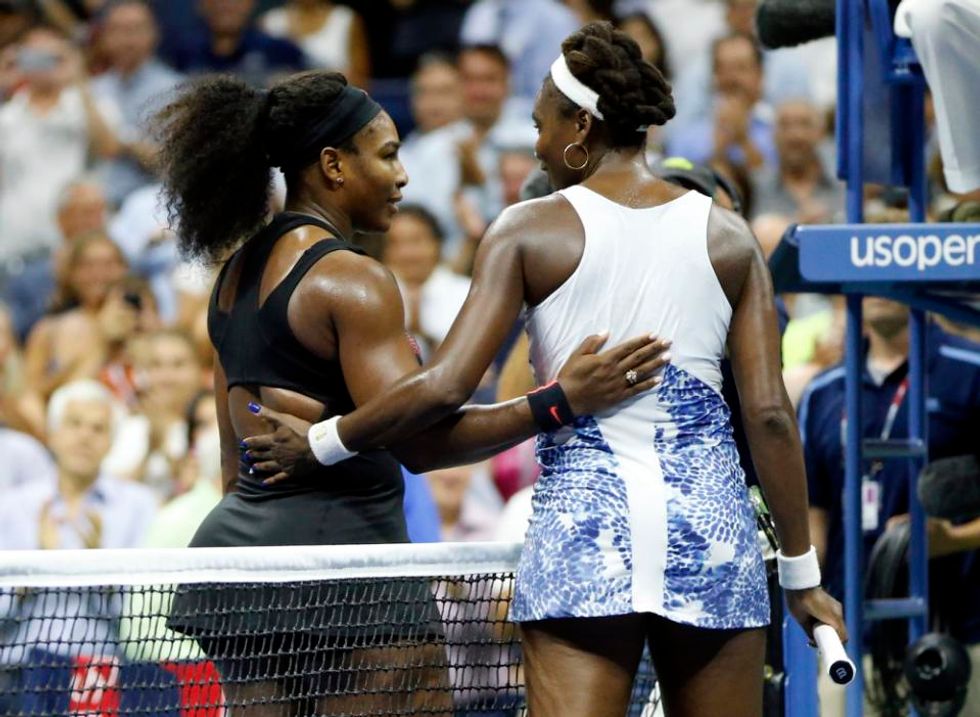 Serena Williams' has influenced young girls to pursue sports. How many women athletes can the average American name off the top of their heads? I bet you Serena is one of them. Along with this influence, she has dug a spot for the ladies in sports, encouraging them that they have a place in athletics.

Unfortunately, Williams will not be completing the Calendar Grand Slam this year, but has the world at her fingertips, and her heart, passion, and grace allow the rest of the country to feel the same.
GO SERENA! WE'RE ROOTING FOR YOU! WE'LL ALWAYS BE ROOTING FOR YOU!