I got my first car the summer before my junior year of high school. I had picked it out myself. It was a white, 1990 Chevrolet K-1500, single cab, long bed, 5.7L, V8. All stock. It was so old that it had a cassette player in it. My parents warned me about getting an old car, about the maintenance and constant up-keep it would need. I knew what I was getting into, and when I finally shook hands with the previous owner, I couldn't have been happier.
That summer involved fine tuning the truck, which I so happily named Willie Mae. She got new lock cylinders, ignition switch, shocks, tires, exhaust, new stickers, a radio, the works. I spent days getting everything to sound just right, and I never once regretted the time I spent working on her.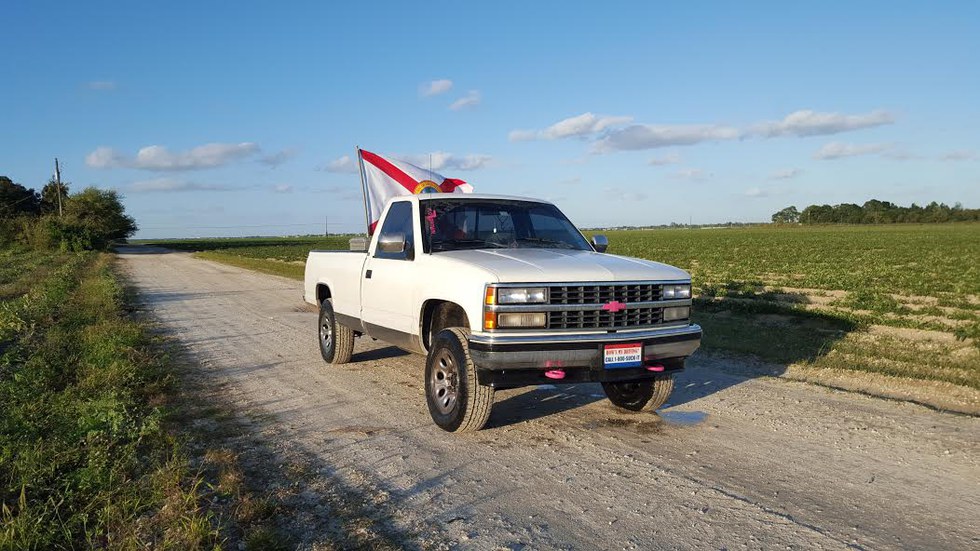 I couldn't wait to drive my truck over to my old high school sweetheart's house and show him my new ride. He thought it was too much truck for such a little girl, but I didn't care. I was so in love with the truck, and I wanted everyone to know it.
All I did was talk about my truck and how old it was and all the work I was constantly putting into it. I drove it to car meets and helped my parents do yard work with it. I fit two ATVs on it, along with my toolbox and flagpole, and I would whisper words of encouragement anytime I'd have to get on the highway.
I could only seat three people, even though two barely fit comfortably. My poor ex-boyfriend was 6'3" and had to sit at an angle, or with his knees tucked up to his chest because I needed the seat to be all the way forward in order to reach the pedals. Some days, it felt like I couldn't properly see over the dashboard, reminding me that I installed 3" torsion keys to raise the front end of the truck.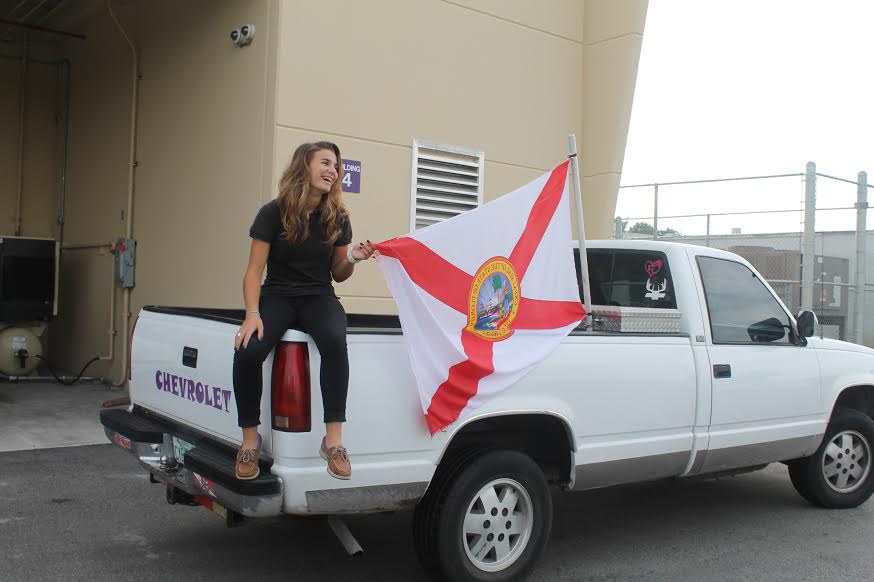 When school started, my mom and I talked to the principal if I could park in front of the auto-shop at my school, so I had space to fit my truck, and since he was cool with the both of us, he gave me permission to do so. That started a war at my school. People constantly harassed me for parking there. I had my spot, which was directly in front of one of the auto-shop bay doors. If someone parked in my spot, I'd raise hell. I'd have a security guard come and make them move their car. Sure, I was a brat about it, but if you parked in the same spot every day, and suddenly someone took it, you'd be heated too.
My truck was loud, after having done a full cat-delete and simply welded a three foot straight pipe on it. It attracted a lot of attention, and people began recognizing me by my truck. They would say, "oh you're the girl with the truck," and after a while, it started to feel like I was being targeted. I started getting dirty looks from people, and a lot of the girls didn't seem to like me either.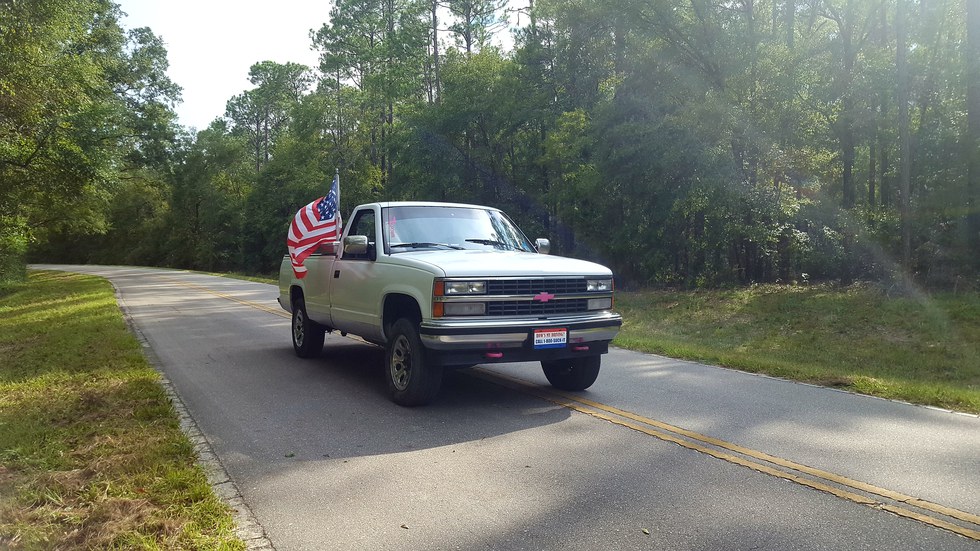 I took a lot of pride in my truck. Sure, I stood out like a sore thumb, and I was always being called rude and inappropriate things because of it, but I loved my truck. I took her mudding, even though the 4x4 wasn't meant for off-roading. My parents would yell at me, but at the end of the day, I still had a great time.
When I moved to Tallahassee, we had to put Willie Mae on a trailer, since she would have never made the eight hour drive. Touching down in Tallahassee, I knew things would be different. I would take long, aimless drives through the town, and would find myself on winding trails and in what can be considered the "countryside" of Tallahassee. Friends I'd made would show me cool dirt trails I could take the truck out to, and I'd do so by myself, when I needed an escape.
When the weather would cool down, I found myself more and more in love with the truck. The breeze would blow in through the windows and it felt like my soul was riding the breeze alongside my truck. I felt free and all my troubles would melt away, until Easter weekend.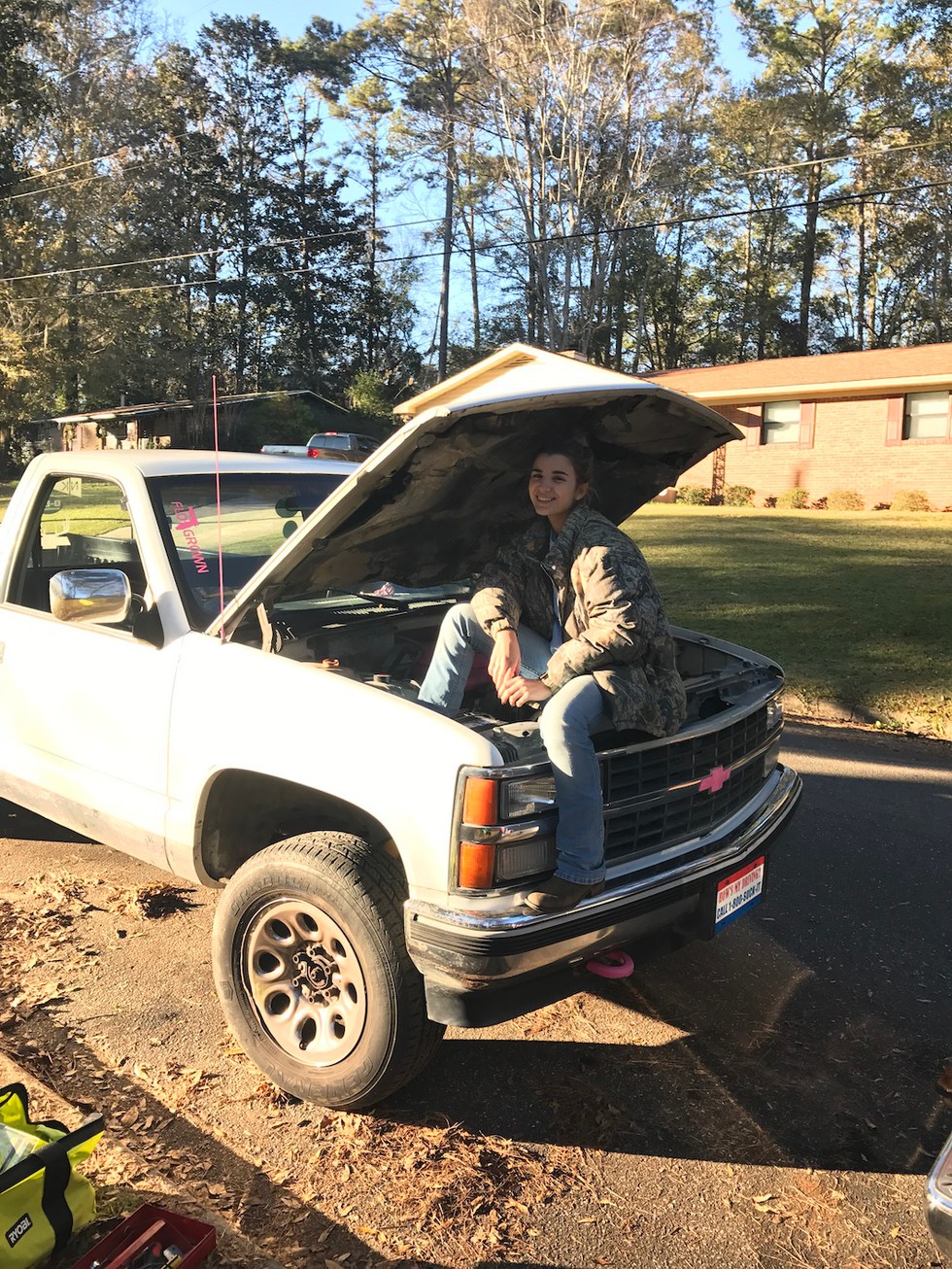 I drove my truck up to Cairo, GA, to visit my friend for Easter weekend, since I wouldn't be able to go home for the holiday. I only had four miles to go before I reached her house, and then the engine blew. My radiator hose popped, the head gasket blew, the truck decelerated, and I was left on the side of the road with my dog for a few hours until I could get my truck trailed back to my place.
I knew it was the end. It would be too expensive to replace the parts and I didn't have the money nor the time for it. So I put up a post on Craigslist and LetGo to sell Willie Mae. For six months, I would pass by my truck in my apartment complex, sitting in the same spot, breaking my heart every time, knowing there was nothing I could do.
I finally sold her, to a hard-working man that needed a reliable work truck, and within twenty minutes, the paperwork was signed, the cash was in my hand, and Willie Mae was making her way to a little town in Georgia. It was over. I felt relieved, but I couldn't help crying a bit. That truck held more memories and secrets than a diary. That truck was my escape from the real world, and I fixed her up with my blood, sweat, and tears, and she was finally gone.
Days go by when I think I see Willie Mae, her flag blowing in the breeze, and the smell of the coconut air freshener I always had hanging from the rearview. I know she's putting in work on some farm in Georgia after having gotten all new parts installed. She made me happy and provided me with a piece of my identity, and I hated seeing her go, but I loved watching her leave.
So long, Willie Mae.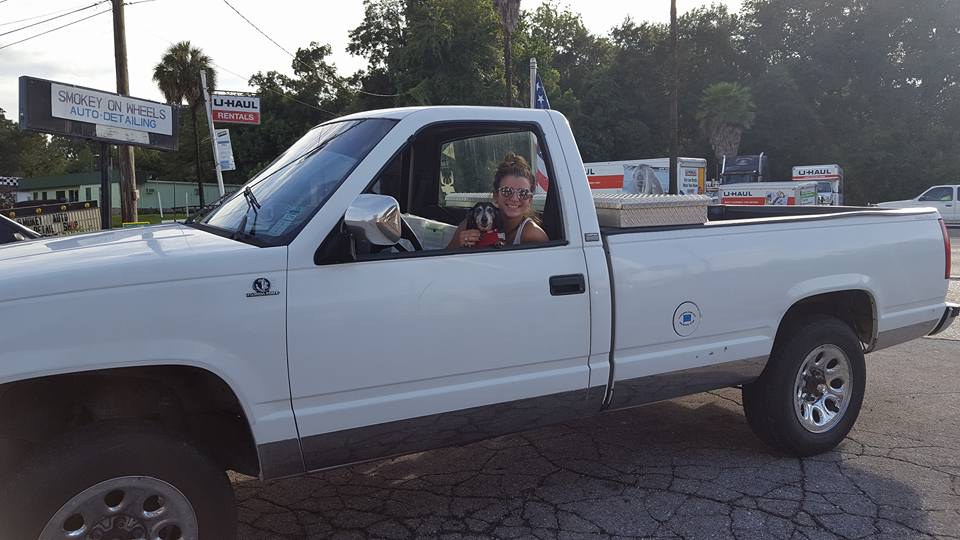 Cover Image Credit: Elisa Nunez-Rodriguez