Sorority recruitment might be one of the most nerve-wracking experiences a college girl will ever have to go through. It requires the stamina to get through long days of meeting new people, the intelligence to have conversations with hundreds of different girls and be able to recollect everything at the end of the day, and most of all, the stress of finding an organization that you can commit yourself to for the rest of your college career and the rest of your life. It is a whirlwind of emotions and exhaustion over the days/weeks of recruitment, and it seems like getting that bid letter is a million years away. However, that day WILL come sooner than you think, and to make sure you find everything you're looking for, here are 5 important things to remember (from someone who's been through it just like you!)
1. Be yourself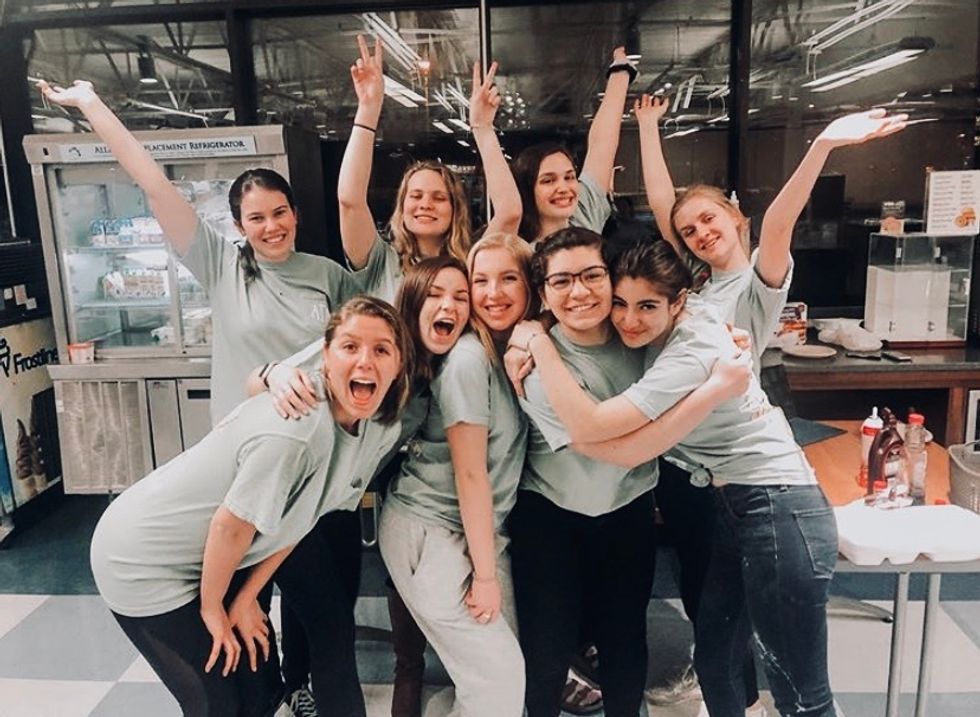 Emily Farrell
This sounds like a silly one, but be yourself when you're talking to these girls! If you feel yourself trying a little ~too~ hard to fit in with the sorority you're meeting, it might be a sign that these girls aren't the fit for you. You're obviously going to be nervous and probably say the wrong thing a few times (I actually got so nervous my first round that I told someone the wrong major when they asked what I was studying!!!), but if you really feel like you're making yourself out to be someone that you're totally not, you can cross that one off the list.
2. Remember your values/interests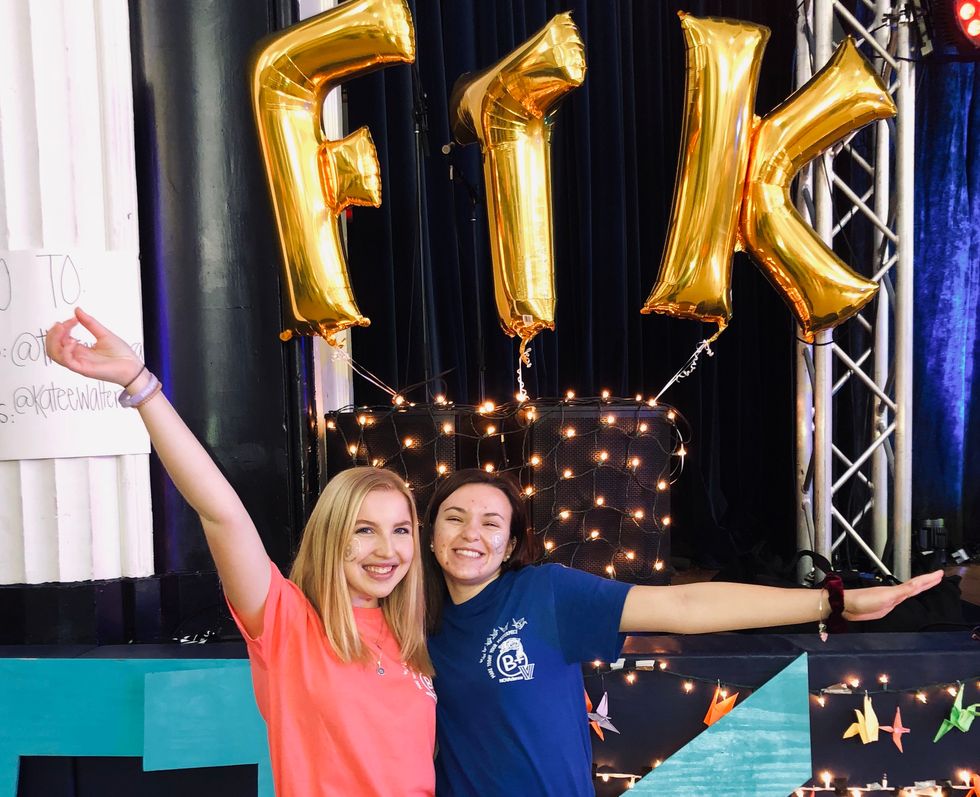 Emily Farrell
It's easy to get caught up in the philanthropies and events that each sorority has to offer, but remember the things that YOU are passionate about in your daily life. If you really have a passion for working with kids (I know I do), find a sorority that is really invested in children in their philanthropy or in other events on campus. If you love working out, find a sorority with girls who would be willing to go for a run with your or sign up for a workout class. Each sorority has a totally unique group of girls, so find a group that you can relate with and grow friendships with.
3. Be natural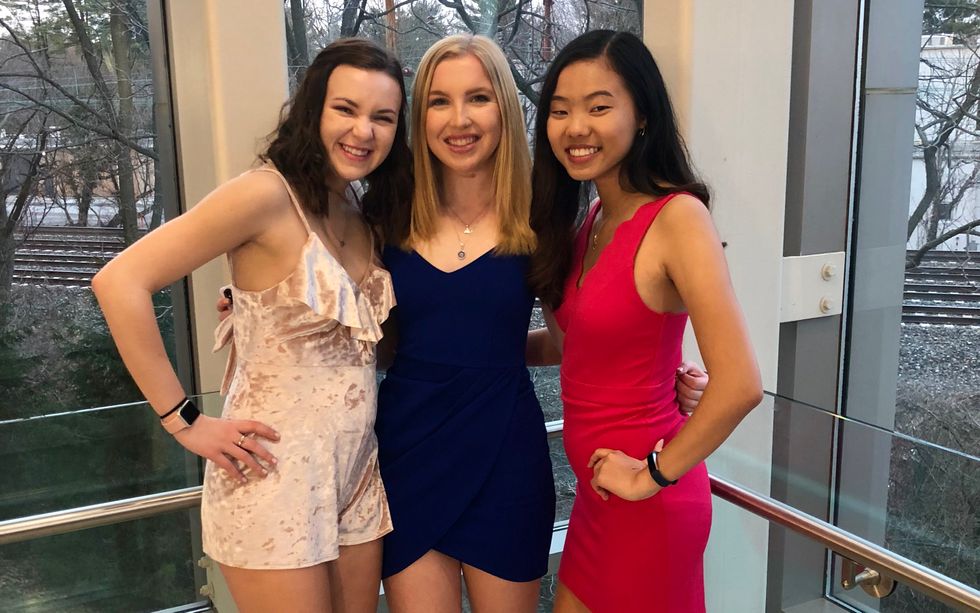 Emily Farrell
There's going to be a lot of different dress codes and suggestions of things to wear during the different days of recruitment, and while you should definitely follow the different dress codes out of respect for the chapters, remember to wear something that makes you feel good. If you never wear makeup and never will wear makeup again, don't cover yourself in eyeliner and lipstick just to appeal to a certain chapter. If you love your curly hair but your friends are pressuring you to straighten it to "look cooler," let your curly hair rock and tell your friends you're happy just the way it is. Recruitment is intended for you to show these chapters the best version on yourself, not one that doesn't exist.
4. Be open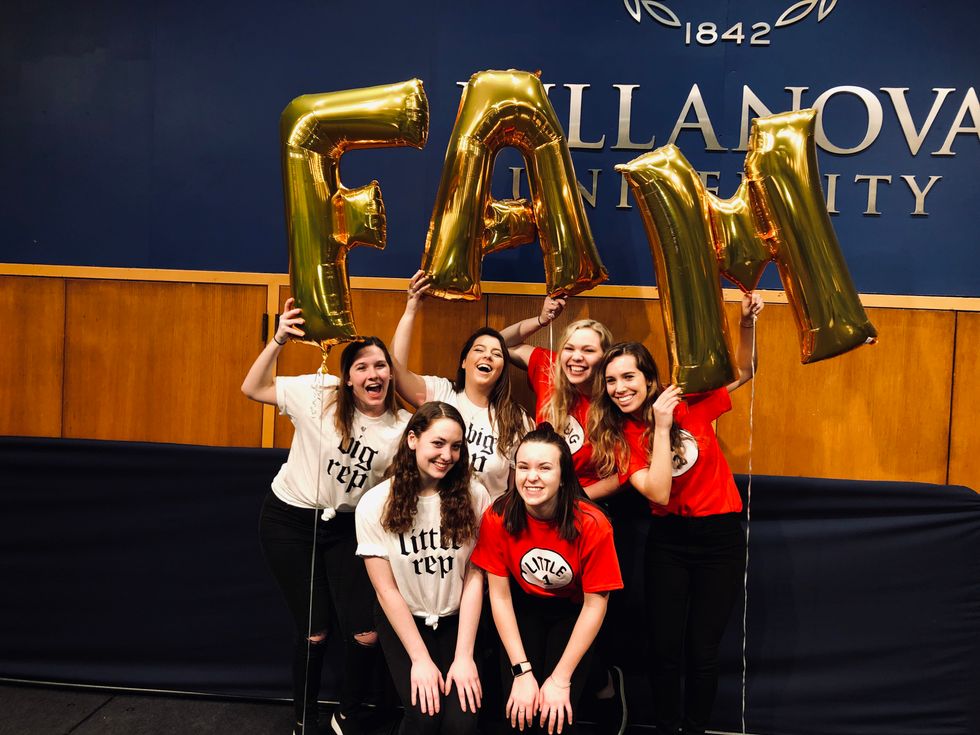 Emily Farrell
While you probably don't want to gush about your entire life story during the few minutes you speak with each girl during recruitment, you should be ready to open up to each girl and talk about your life. Don't be afraid to talk about things you've struggled with during school so far (I'm sure she can relate), what led you to want to be in a sorority (she can probably tell you if they have what you're looking for or not), or any other details that come up during conversation! Not only will this help these girls decide whether you're a good fit for their chapter or not (because let's be honest, they probably know their chapter better than you do), but if you do end up joining, it will be the beginning of a great bond between you and your future sisters!
5. Be excited!!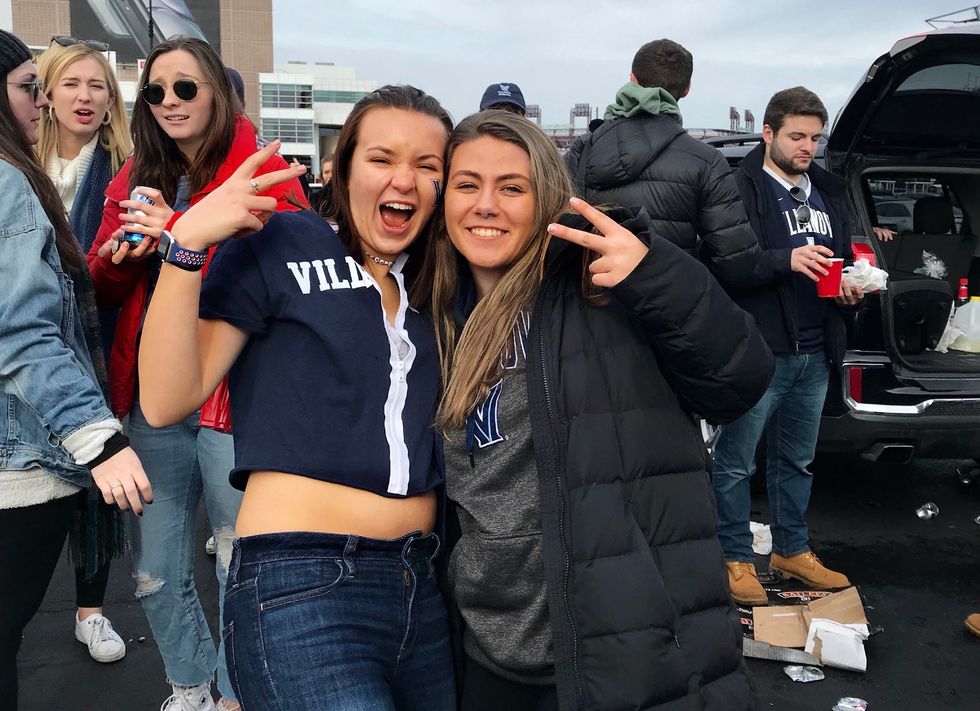 Emily Farrell
Recruitment might be super scary and overwhelming, but there is a light at the end of the tunnel. After all of this, you will find yourself with a group of girls who you can rely on to be there no matter what. Whether it's a last minute study session before an exam, a new class at the gym that you wanted to try with a buddy, or a coffee date to make those really ~bad~ days just a little brighter, your sorority sisters will always be there to have your back. So keep your head up, and use your excitement as motivation to keep going!